Ta-da! I finally got around to taking pictures of the completed kitchen. Like
the bathroom
it was completely gutted and renovated by us including new floor, paint, cabinetry, sink, taps, etc. We did all the work ourselves. It wasn't nearly as traumatic as the bathroom, especially since we've
done a kitchen before
.
Here's how this kitchen looked when we viewed the house: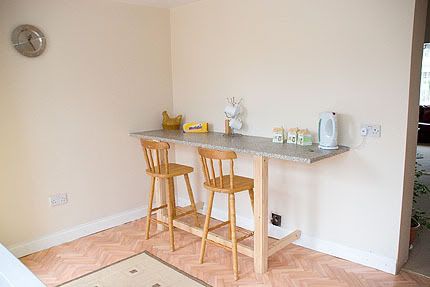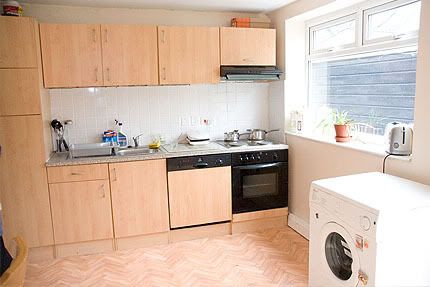 And how it looked shortly after we moved in: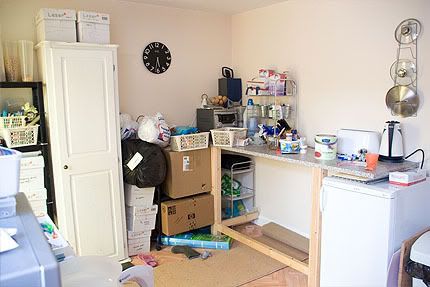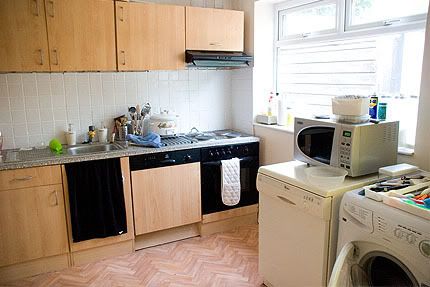 And how it looks now ... please excuse really bad pics - I was rushing plus there's colour cast from the yellow glass in the back door that we haven't replaced yet - the paint isn't nearly this orange in real life, it's a lovely rich red:
Please not the hi-fi speakers on top of the pantry cabinets - the hi-fi is inside one of the cabinets.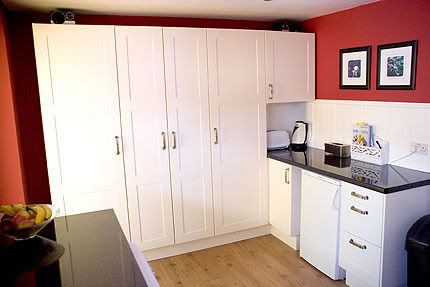 It is normal in Europe for the washer and dryer to be in the kitchen. This is the washer and dishwasher.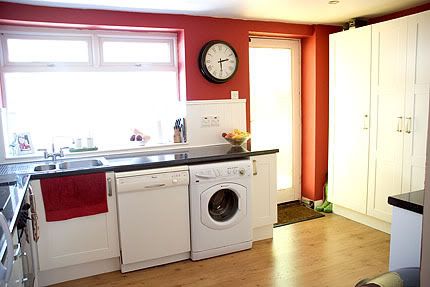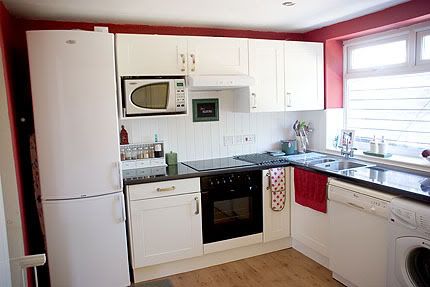 I left a space for the dryer but we've put a small freezer there instead as we hardly use the dryer (which is functional but in the garage). I left a standard 60cm space but turns out that the freezer is narrower than usual and is only 50cm ... oh well, there is room for my trays! The white panel on the wall is the radiator. Maximum heat, minimal counter space sacrificed.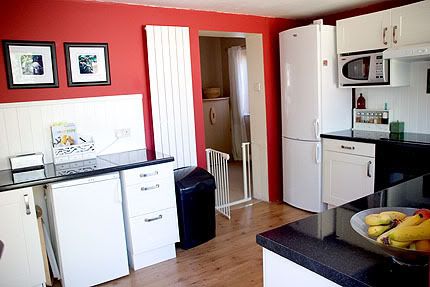 I painted a galvanised bucket to keep dishwasher tablets in.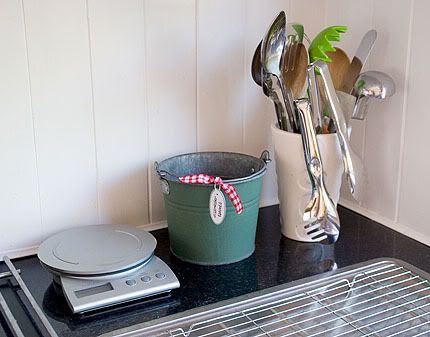 Frame that I painted, distressed and added "Jen's Bistro" to with Making Memories rubons. Love my ceramic hob with touch-controls!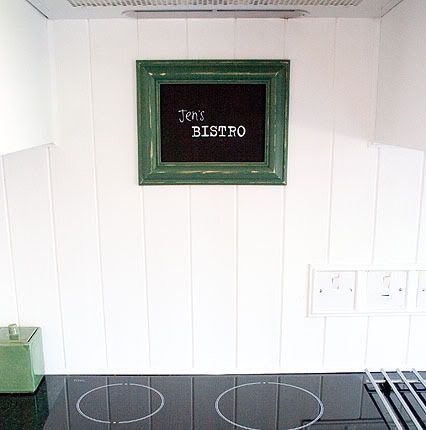 Little shelf unit from TK Maxx, lantern from Hobbycraft, green ceramic pot from Sainsbury's, spice jars from IKEA (loads more in cupboard, these are just the ones I use most).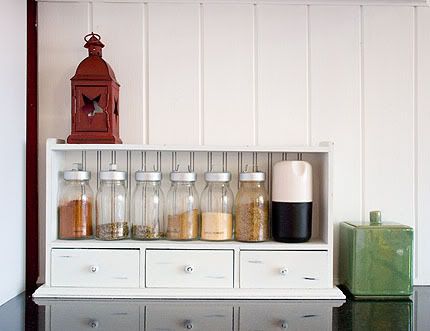 Kitchen windowsill (and very dusty window!) with silver framed pic of my boys and the gorgeous hand-crafted glass giraffe my father gave me. I get to enjoy seeing it often here and it's out of reach of the little ones.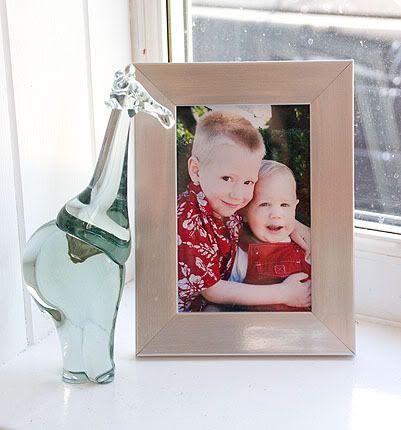 Soap dispensers on green ceramic tray from Sainsbury's. I added the words with Making Memories rubons and used Diamond Glaze over them so they don't rub off.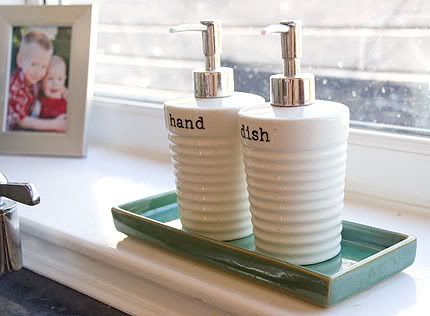 Love my station clock from Matalan! Excuse the bad paint job at ceiling line, we still plan to add coving (crown moulding).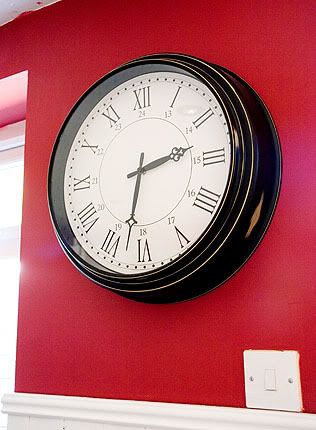 Letter holder from TK Maxx - holds my pen, Weight Watchers tracker, cookbook I'm cooking from that week and Points calculator. Tissue holder from IKEA.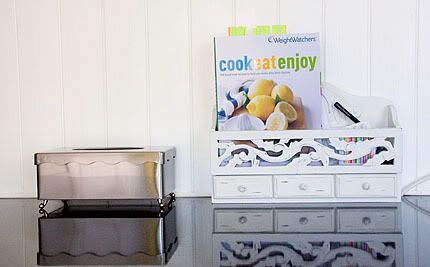 We still need to replace the crappy broken oven (it's the same one that was left in the house when we bought it) and the back door, as well as repair where the back doorstep used to be.
Specs:
Adel White units from
IKEA
VÄRDE handles
from IKEA
Black granite-effect laminate worktops from
Savoy Timber
Floor is an antique plank effect laminate from
IKEA
- doesn't seem they carry it anymore
Paint is Red Hot by Crown (I think)
Backsplash is tongue-and-groove (beadboard) painted white