Here is a picture of Daniel straight out of camera. I used manual mode and my settings (in open shade) were ISO 100, shutter speed 1/400, aperture f/2.8, auto white balance.
All it needed was a little contrast, which I did in Levels - dragged the left hand slider (the shadows) to the right and then pulled the middle slider to the left to boost the midtones that had darkened with the shadows. In Hue/ Saturation I boosted the saturation to 12.
A quick crop and I'm done.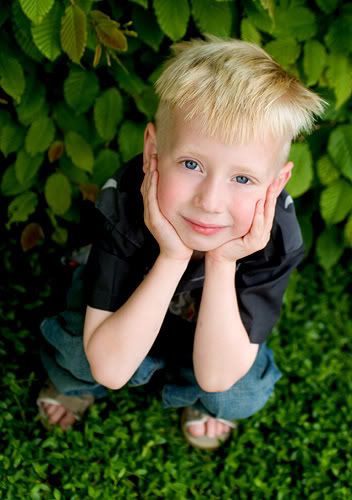 Here's a side-by-side.