Remember these Ikea cabinet doors? They used to be in the office in our last home:
When we moved into our current home I used the cabinets in my studio again but replaced the doors with white doors. If you remember, I used some of the cabinet doors to make a headboard:
Well we still had a bunch lying around so I decided to use one to create some artwork for our bedroom. The fact that it matches our new headboard nicely is a bonus.
I used a 36x23 inch (92cm x 60cm) door. I first cut a sheet of white cardstock to fit on the inside panel and used double-sided tape to stick it on: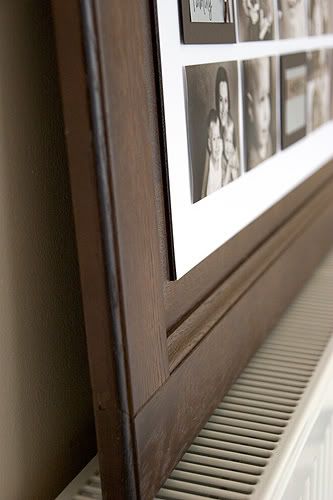 I then had my lab print a bunch of photos 2-up on 4x6 inch prints, and I cut them apart when they arrived, to make 4x3 inch pictures. I stuck these onto the white cardstock using foam tape so they stand away from the white cardstock a little.
Bit of a bad picture, but with the windows behind me there's a bit of glare on the pics.
In between the photos are little cardstock blocks I made with some scrapbooking embellishments on:
Brown textured cardstock, silver cardstock, patterned paper, metal charm sticker, embroidery floss: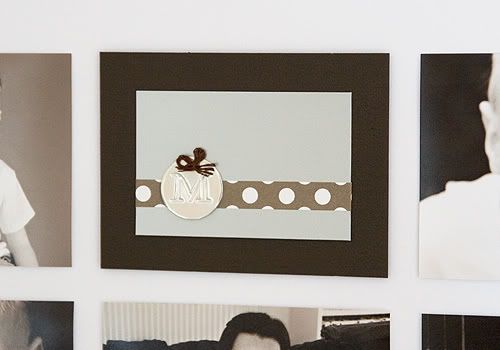 Rub-on letters, embroidery floss, key charm: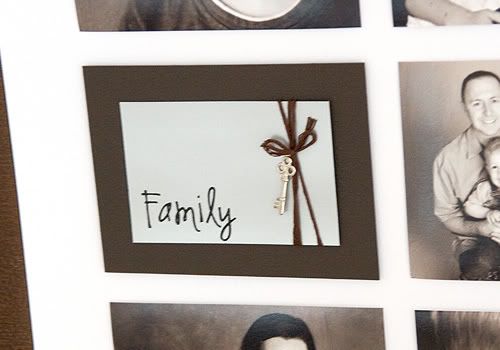 Patterned paper, silver mini brads, metal charm saying "love, joy, peace, patience":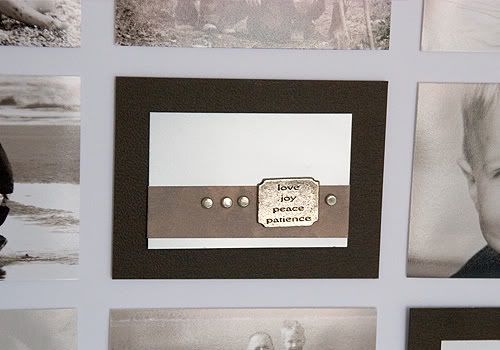 "Home" sticker: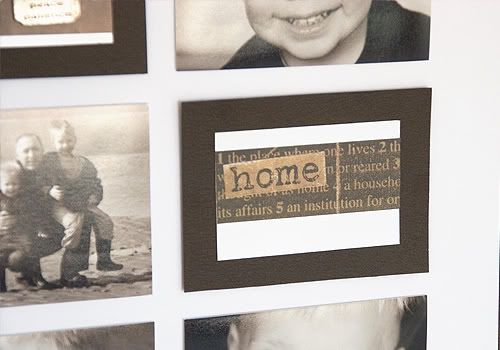 Patterned paper, metal charm saying "Live ... love ... laugh!":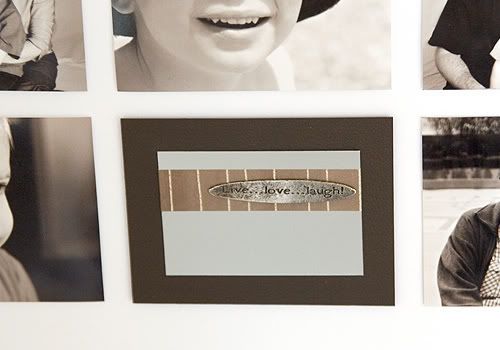 Now I just need to get around to hanging it on the wall!