Okay, so here's the decorating project I've been working on.
In the corner of the studio is this little pine desk that was very kindly given to us by my friend Julie when she moved back to the US.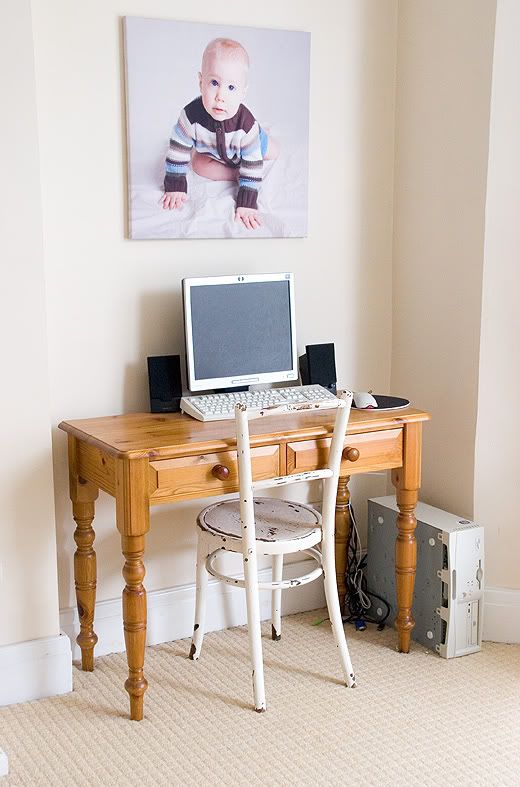 It's a nice, solid piece of furniture, well made and sturdy ...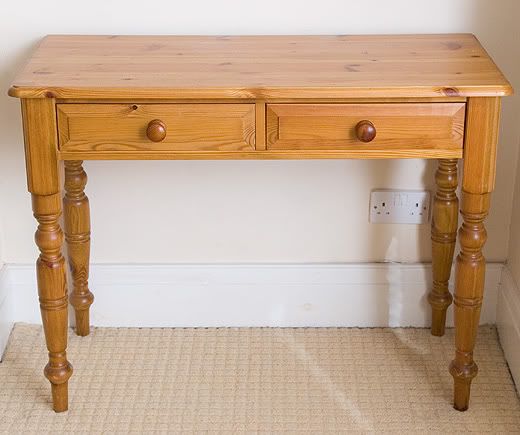 ... although the boys have managed to mark and draw on the top.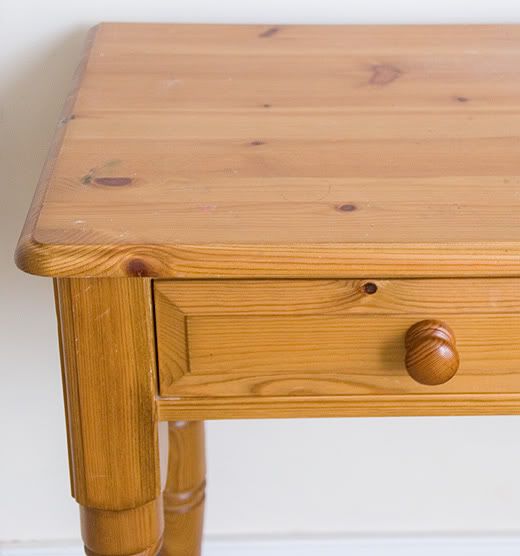 The problem was ... pine just isn't my thing. Plus it didn't go with the rest of our furniture which, with the exception of our dining set, sofas and headboard, is all white.
For a while I couldn't decide what I wanted to do with it. Should I paint it white? Paint it white and distress it? Paint it green and distress it? Stain it dark? Tile the top?
Then I came across
this post
- specifically the coffee table makeover - and knew that that was what I wanted to do!
So I primed the drawers and legs and painted them with four coats of off-white satin paint and lightly distressed them with sandpaper ...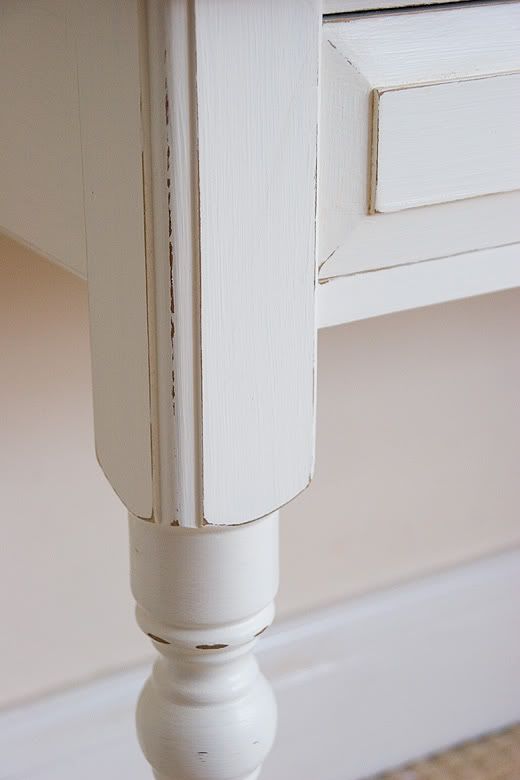 ... and stained the top with dark, water-based satin varnish.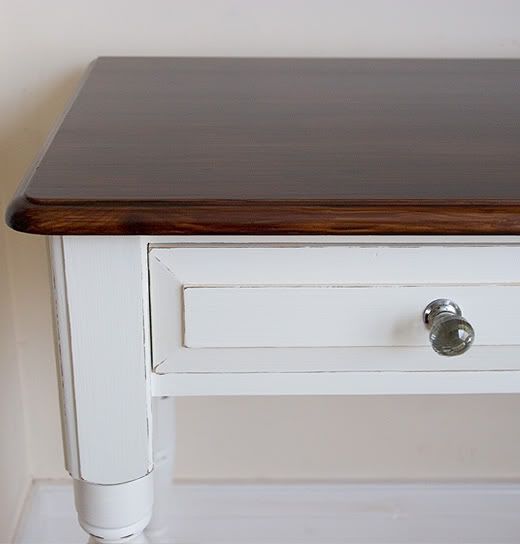 Ta-da! Look how beautiful it is now!! I totally LOVE it.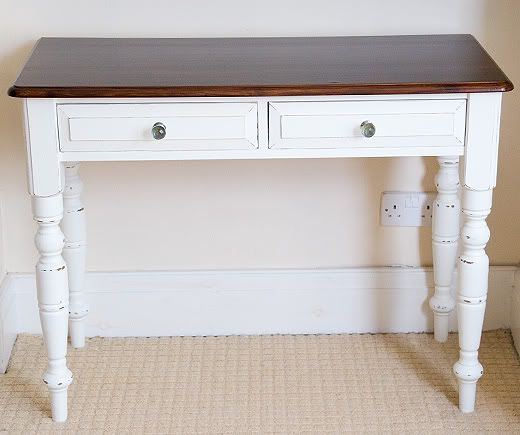 And did you notice those beautiful glass knobs??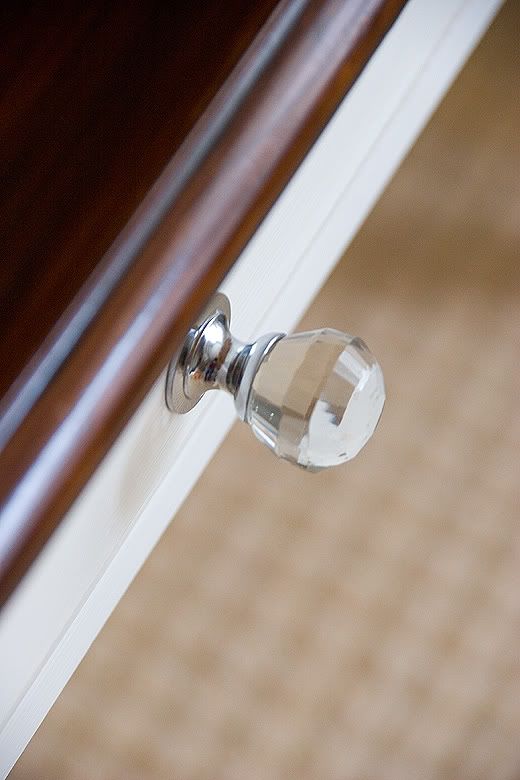 I cannot even begin to tell you how thrilled I am with this makeover. I love it! I wish I'd done it a lot sooner.
As you can see in the first picture this desk used to hold the boys' computer, which has now died. So I get to dress it up a little with cute containers to hold pens and pencils and they can use it for drawing and crafting. And if it gets a little beat up, well it will only add to the charm.
See how well it goes with my ancient flea market chippy chair?