Our cellar provides a lot of storage and also acts as our pantry and laundry room so I am up and down the steps to it numerous times every day.
This is the uninspiring view I faced every time I came upstairs from the cellar: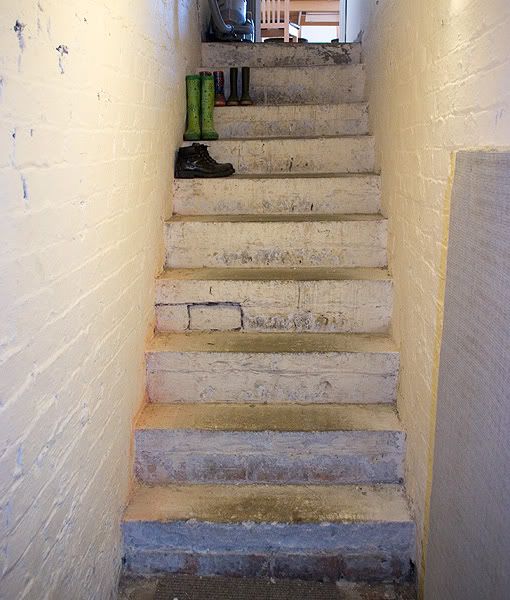 I've been meaning to paint the risers for a while and today I was finally in the mood. I did one quick coat using antique white paint that I already had - but what a difference that quick job has made: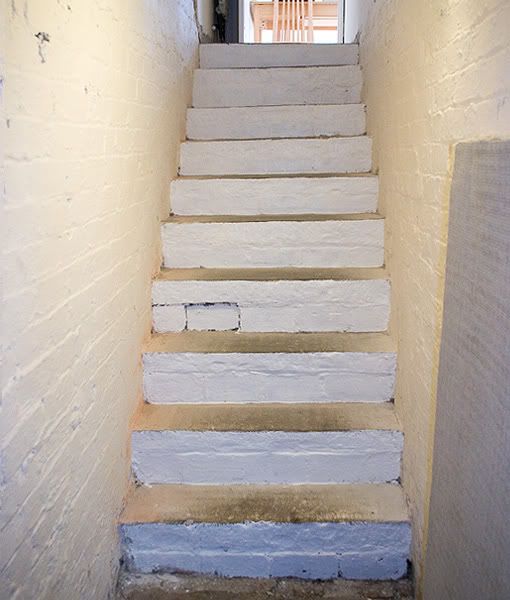 A side-by-side before and after, because I'm generous like that: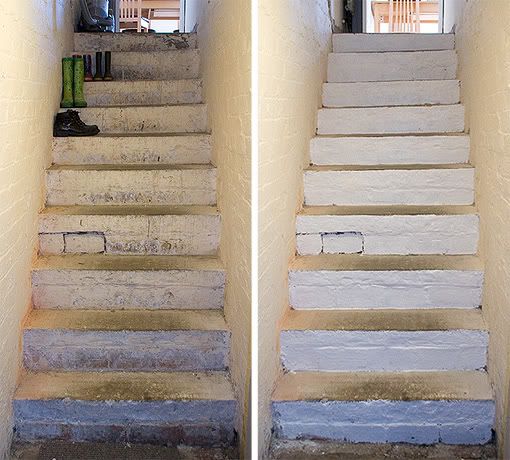 I might paint the treads, which are stone, with floor paint ... if I ever get around to it!