Not quite as dramatic a makeover as
her study
, Laura and I also worked on her shed. She'd recently done some sorting out so it wasn't a huge job. I forgot to take proper before pictures, but here are some during: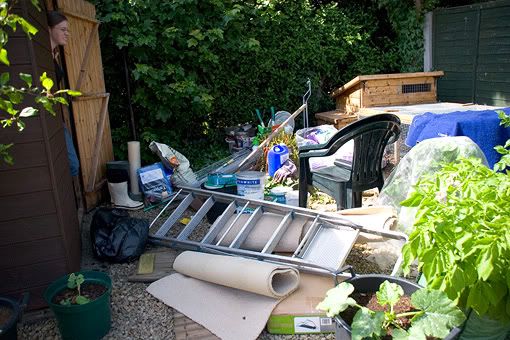 It doesn't look too bad here, but remember the shot above - all of the stuff that we'd taken out of the shed still had to come back in: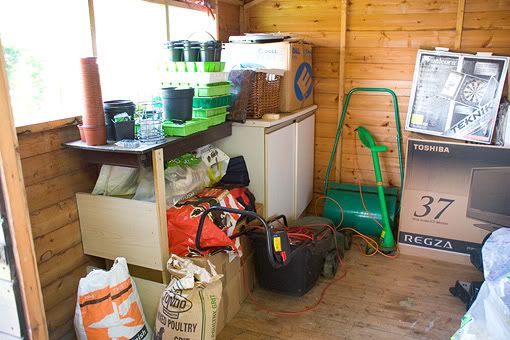 After (the lawn roller will soon be going to a new home):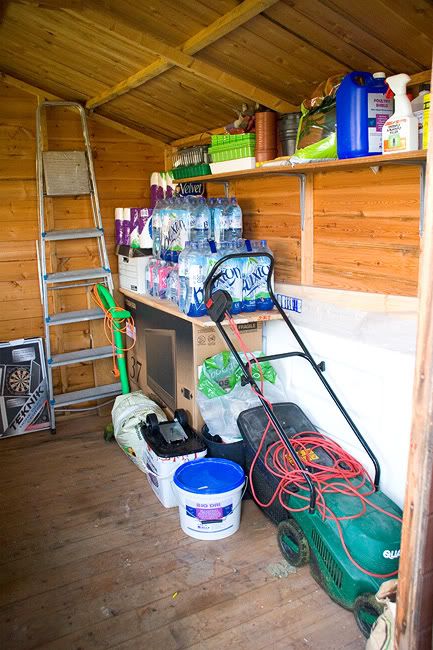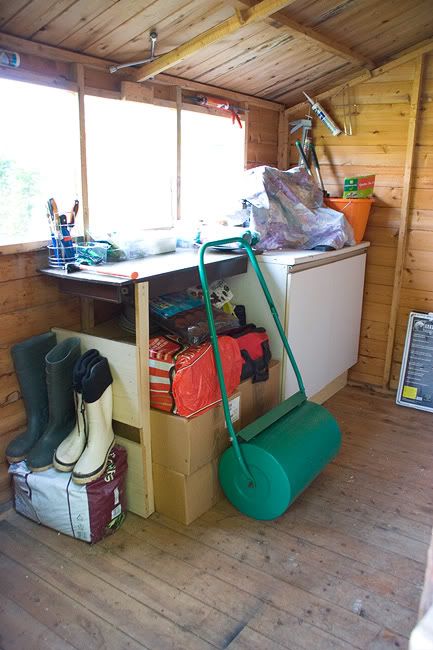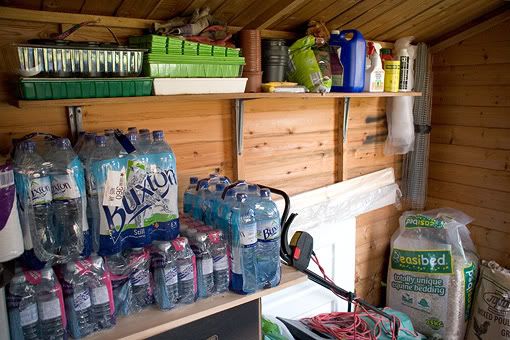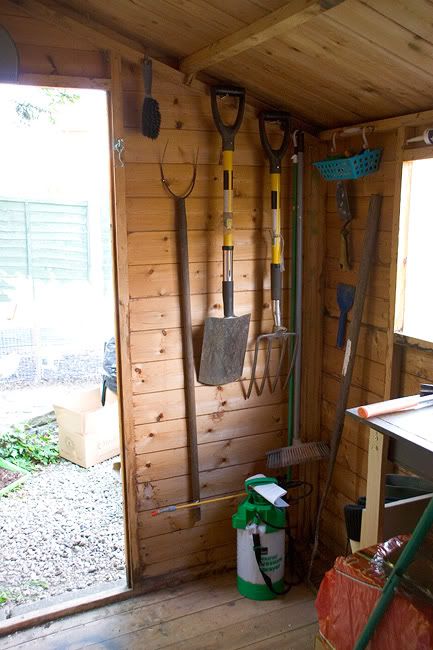 And a gratuitous sweet little hen picture - meet Linda and Bridgette, 12 week old silkies: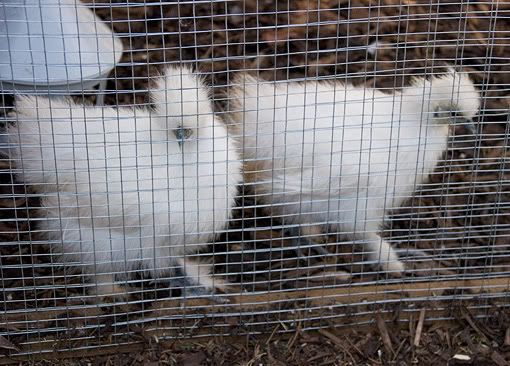 I am considering offering organising and home staging services as a business once we settle in New Zealand and would like to build up some experience and a portfolio, starting now. If you are interested in having some help organising or staging your home for sale, please email me at jennifer[at]glowmail[dot]net
(use the traditional format - I only typed it like that to foil automated spammers)
. There is no charge, although I would ask that you pay my travel, food and lodging expenses. I promise it will be more than worth it.