I've just come home today after spending a couple of days with my friend Laura, who lives about an hour and a quarter away. It wasn't a relaxing break, although it was very enjoyable. We spent almost the whole time organising (one of my favourite pastimes!)
Her study was the first space to be tackled. You couldn't even walk into the room at all, it was that full of stuff that Laura had stored with the intention of sorting it out later. (Come on, we all do it!) The door couldn't open all of the way.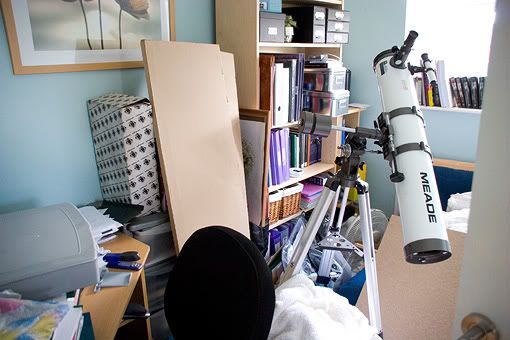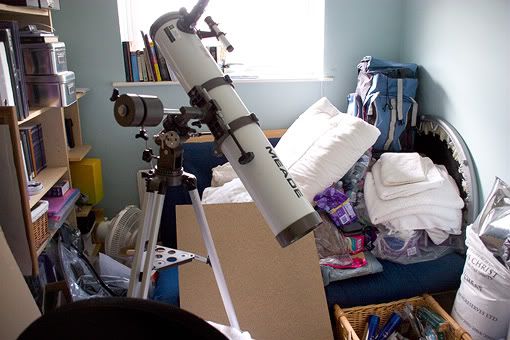 Can you spot the futon underneath the stuff in the picture above? I was faced with the prospect of sleeping on the living room floor on an air mattress, and I was determined to unearth the futon. I'm motivated that way - I have an unhappy back and air mattresses and I don't get along.
We worked for 4 hours on Monday and then I spent some more time finishing up on Tuesday. Here's the result: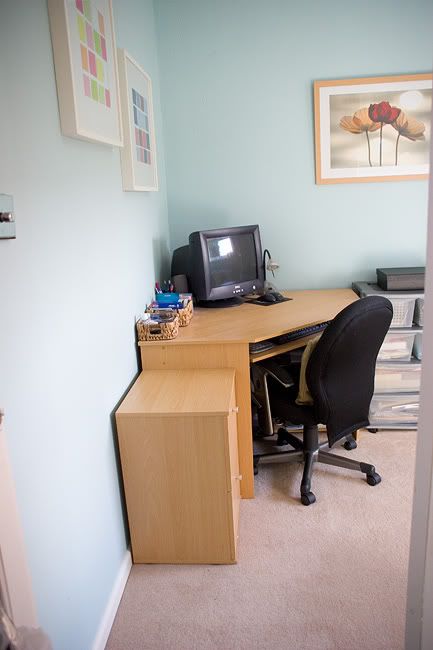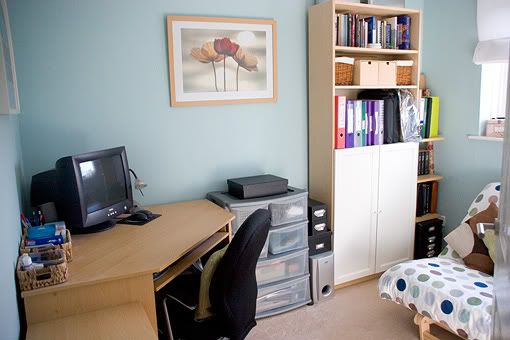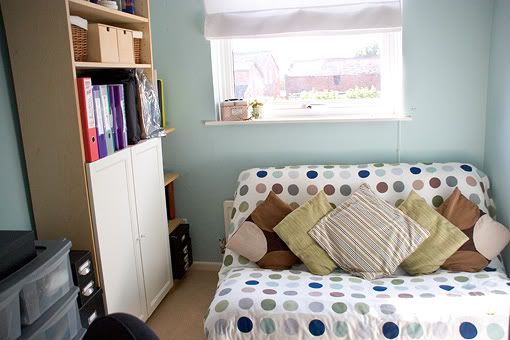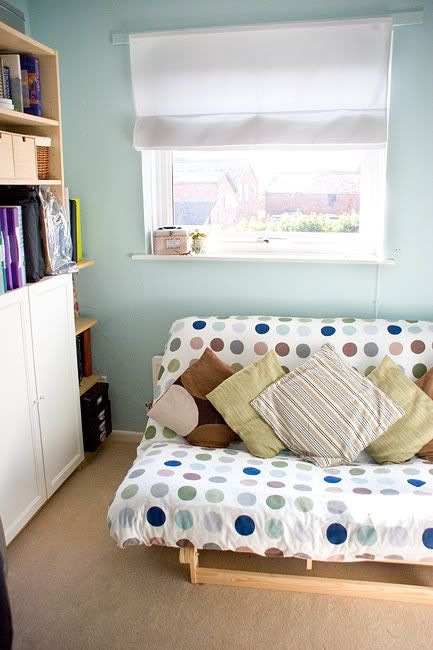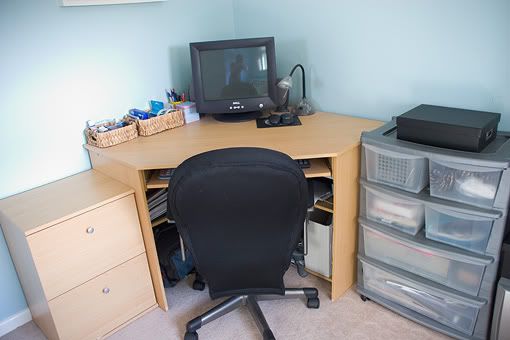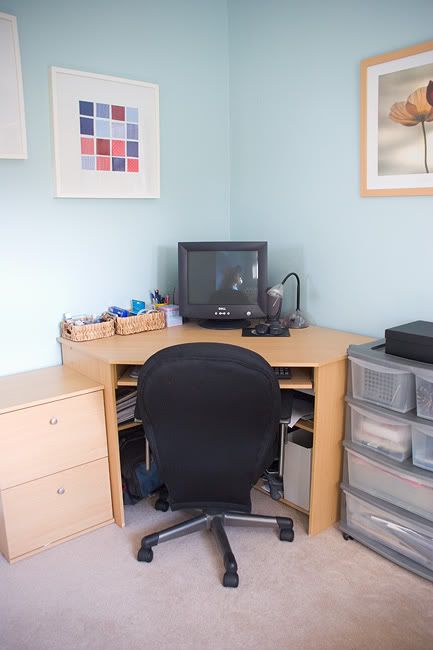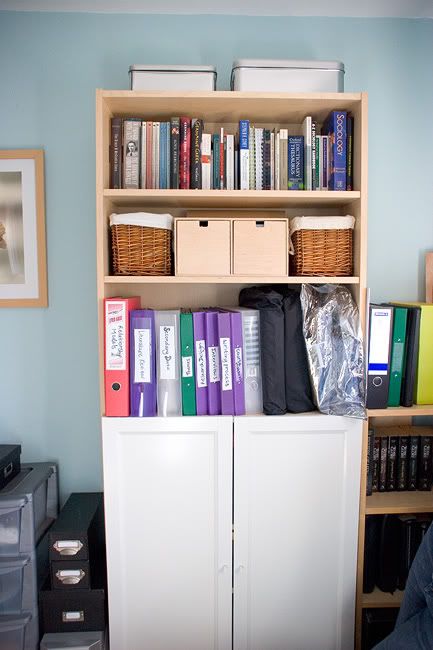 Stuff thrown away: 2 bin bags full
Stuff put aside to donate or sell on eBay: 1 shopping bag + 1 board game
Money spent: NOTHING
The very happy Laura, enjoying the futon: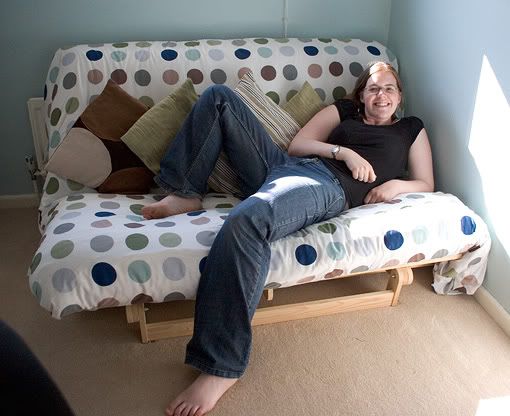 And yes, I had two comfortable nights on the futon, which is just as well considering how hard we worked during the days.
I am considering offering organising and home staging services as a business once we settle in New Zealand and would like to build up some experience and a portfolio, starting now. If you are interested in having some help organising or staging your home for sale, please email me at jennifer[at]glowmail[dot]net
(use the traditional format - I only typed it like that to foil automated spammers)
. There is no charge, although I would ask that you pay my travel, food and lodging expenses. I promise it will be more than worth it.