At Saturday's car boot sale I also picked up this old tray: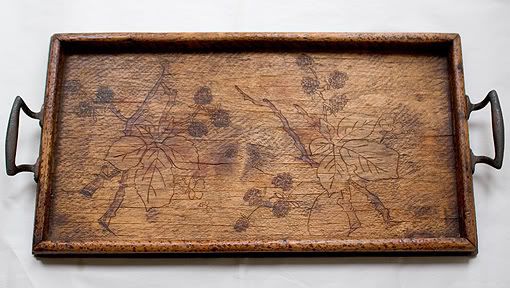 It's kind of cheaply made and rustic: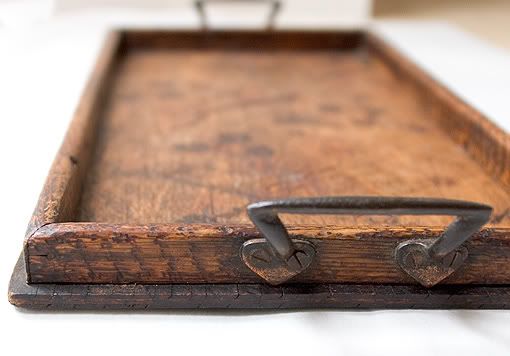 I really like the handles - they look like hearts: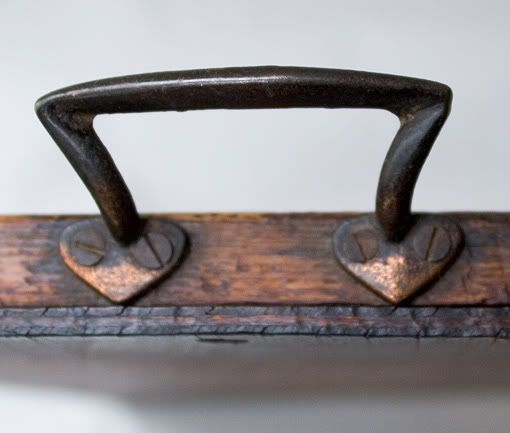 I put it on our coffee table but it just didn't look right in its natural state. I knew I wanted to paint it. It took me a while to talk myself out of white and into green, but in the end I went for the green.
I mixed together two colours of acrylic paint that I had (I also added a drop or two of dark brown):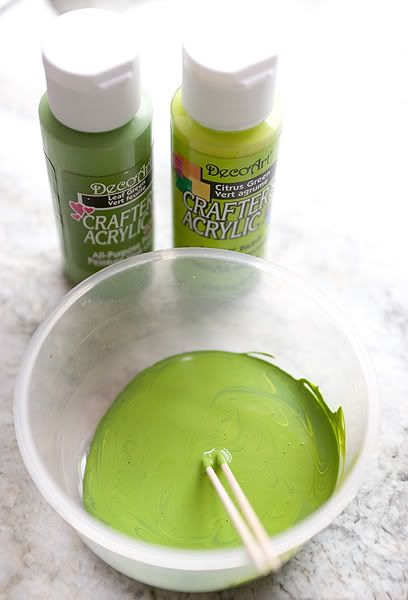 Then I removed the handles ...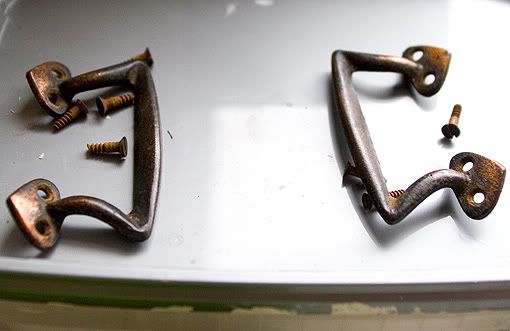 ... and set to painting the tray. One coat ...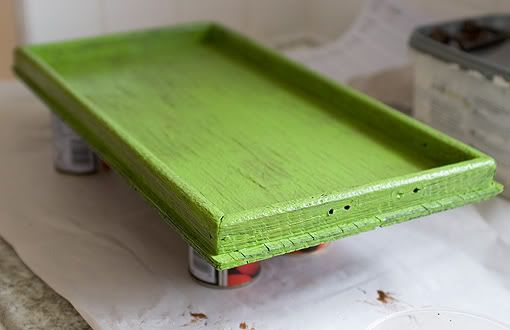 ... then two ...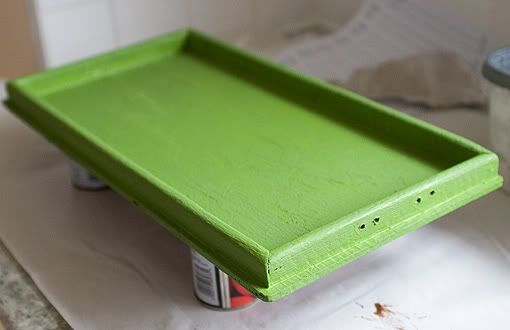 ... and then ... and then ... um ...
I'm sure we all know what happened next.
I can't help myself! It's like a sickness!
I distressed it.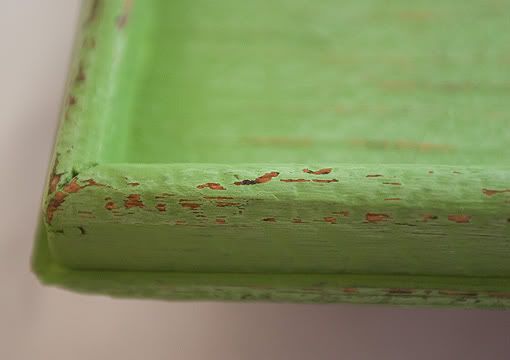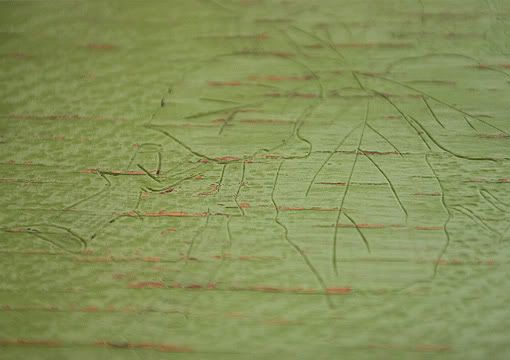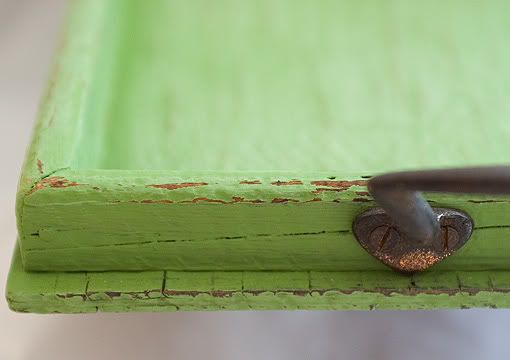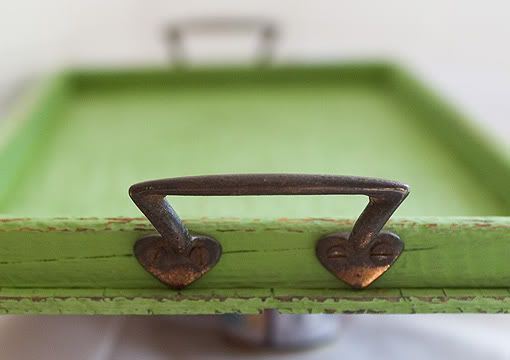 I'm sure one day I'll get over the whole distressing thing, but for now, there's nothing distressing about distressing, baby!
Here it is on the coffee table - I plan to add a few more items to it when I've decided what will look right: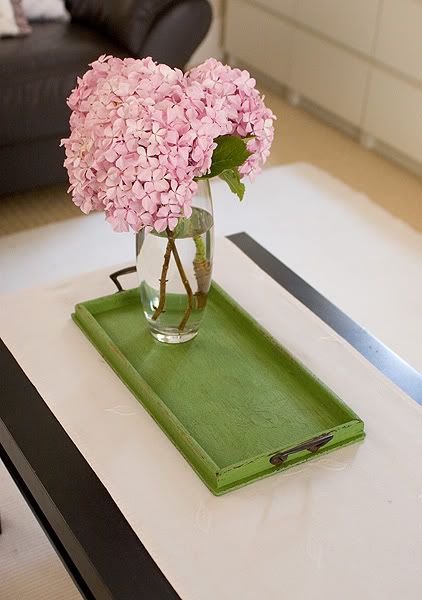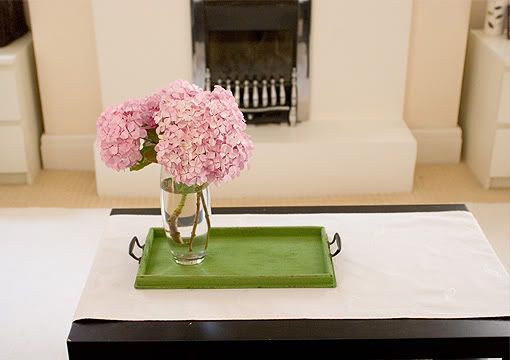 It picks up the green in the blinds, candles, pictures and cushions really well. I'd show you an overall shot of the room but I still have issues with the far corner - I can never get it to look right. It needs a plant of some sort but the room is so dim that anything I put there dies. Any ideas?