Just a quick update on everything we are growing (and harvesting - yay!) If you click back to
my last update
at the beginning of June you'll see how much everything has grown in just 28 days - especially the potatoes! Sorry if this post is a bit long and image-heavy, I want to keep a record of this year's progress for next year's reference.
Dwarf
apple
tree = supposedly still alive, but not a single leaf, let alone blossoms or fruit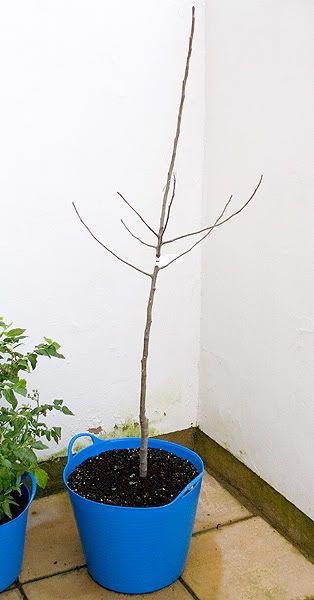 Dwarf
Victoria plum
tree = lots of leaves but no blossoms yet
Dwarf
conference pear
tree = lots of leaves but no blossoms yet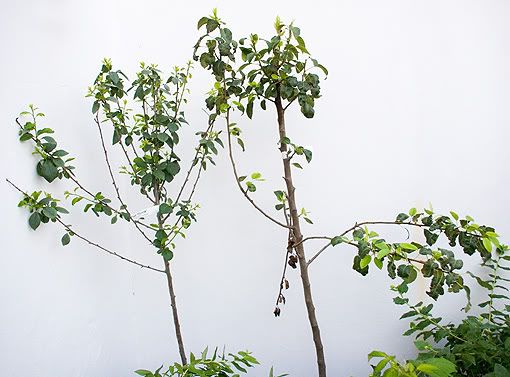 Raspberry
cane = growing like gangbusters; no blossoms yet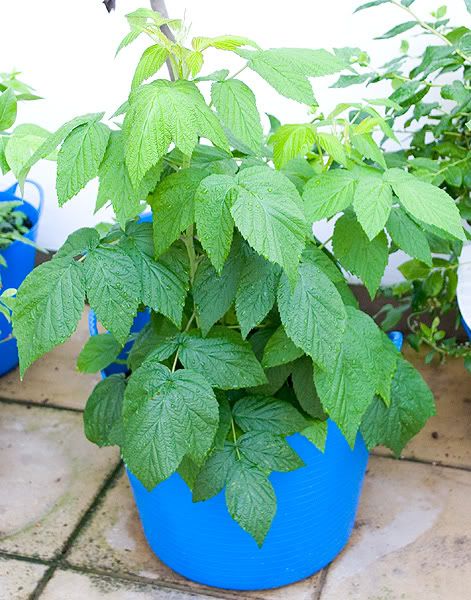 Blueberry
bushes = growing like mad; quite a few unripe berries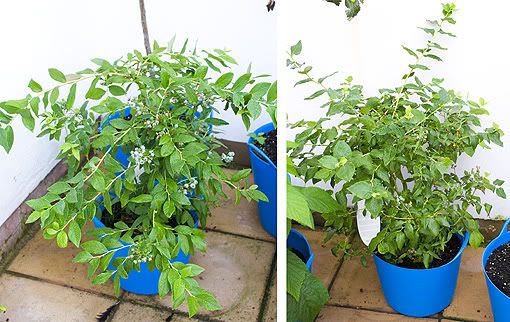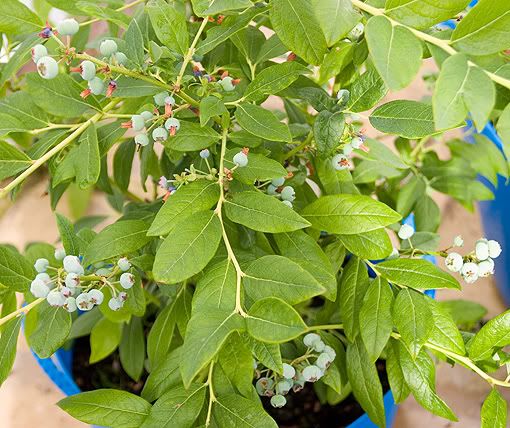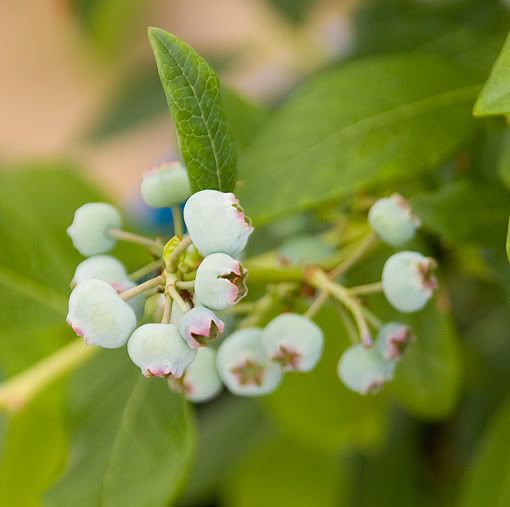 Spinach
= growing well, we're regularly harvesting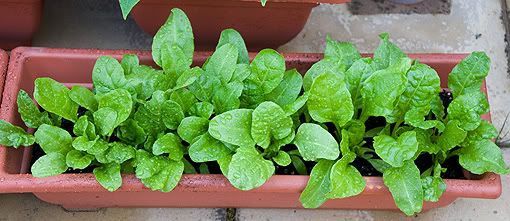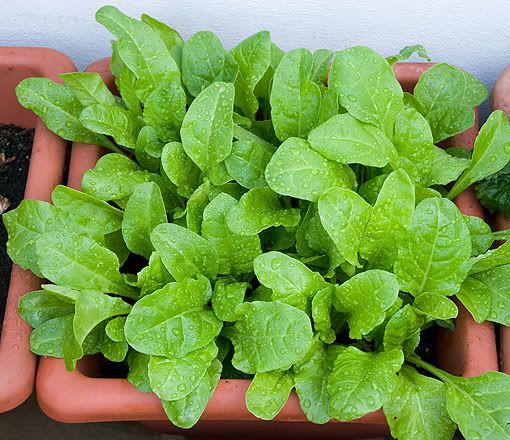 French beans
(dwarf and climbing) = growing well; we've just put in supports for some of the climbing beans and need to do more (and yes, we planted quite a few!)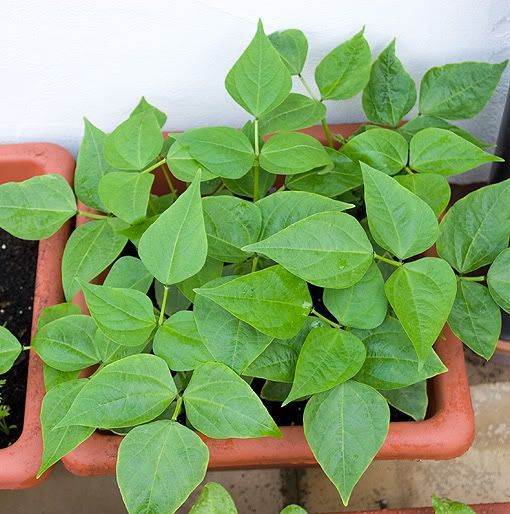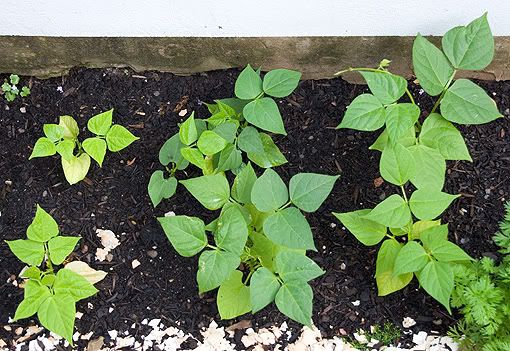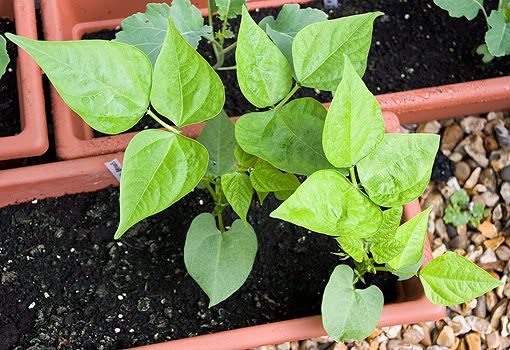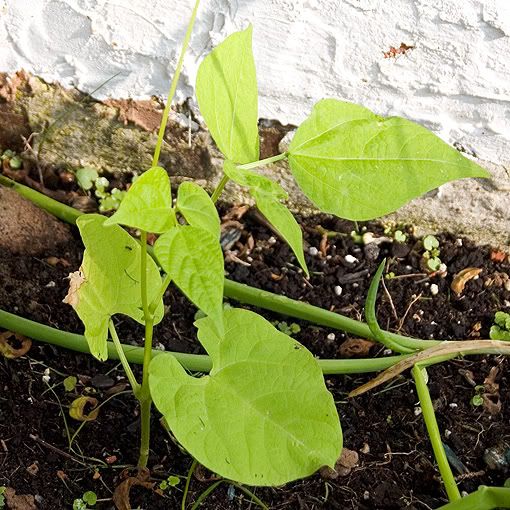 Sprouting broccoli
= growing well (those tall plants are sunflowers)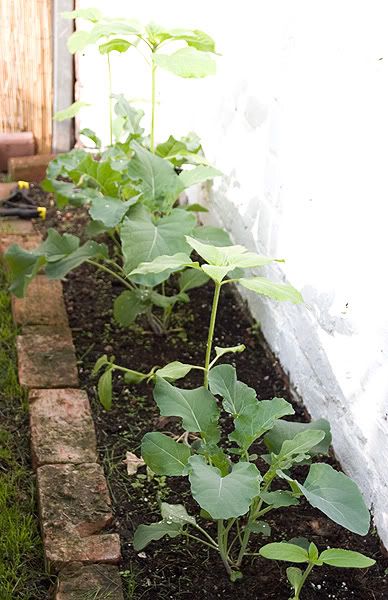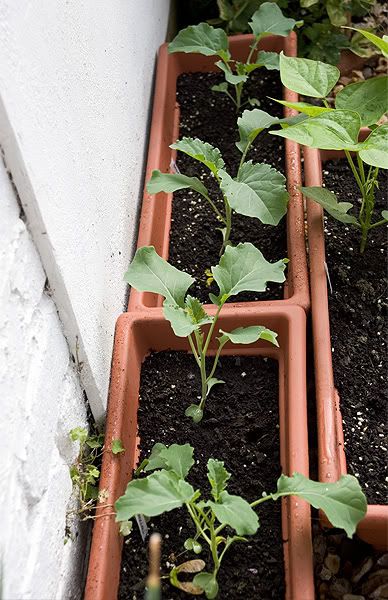 Red onions
= the first batch is growing nicely ...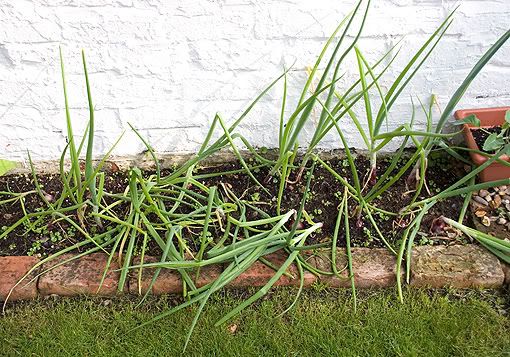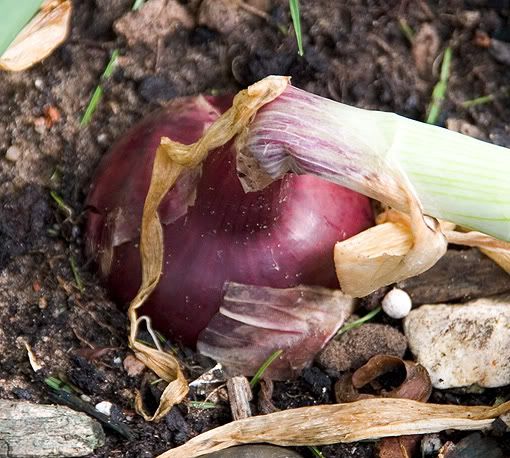 ... but the second batch look like they want to die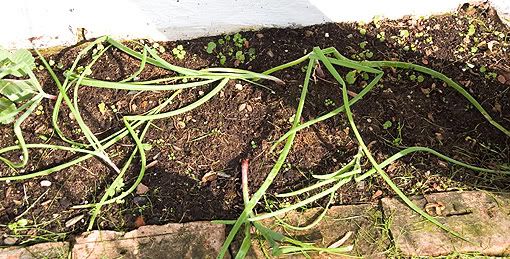 Carrots
(round and regular) = growing beautifully; we've eaten a few tiny tender carrots already and will be harvesting more soon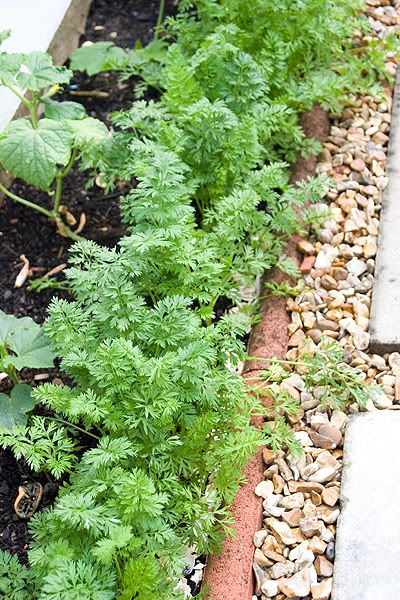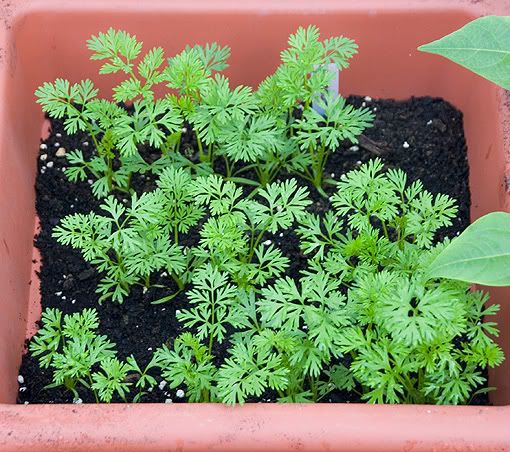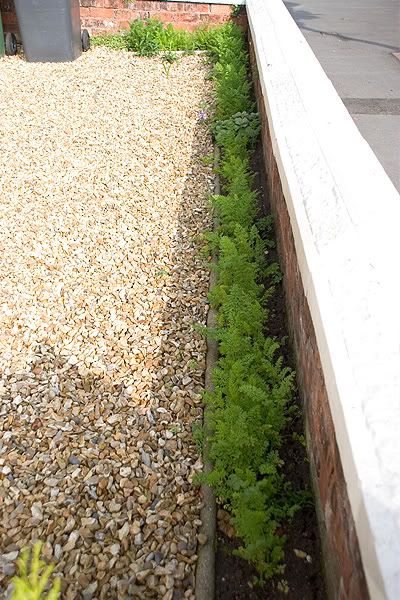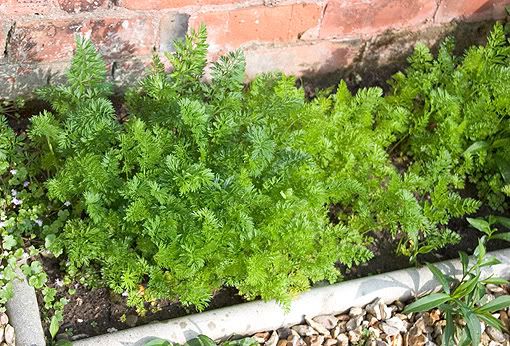 Peas
= growing well; we've harvested the first batch and now the plant has put out a bunch of new growth and new blossoms so we're looking forward to the second batch; the second lot of plants are growing nicely but still small (you can see them on the right)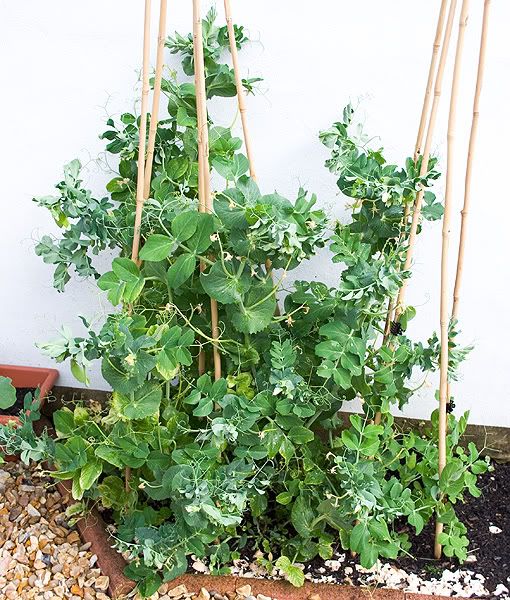 Cucumbers
= growing nicely, putting out tendrils so we need to supply support; first couple of blossoms have appeared!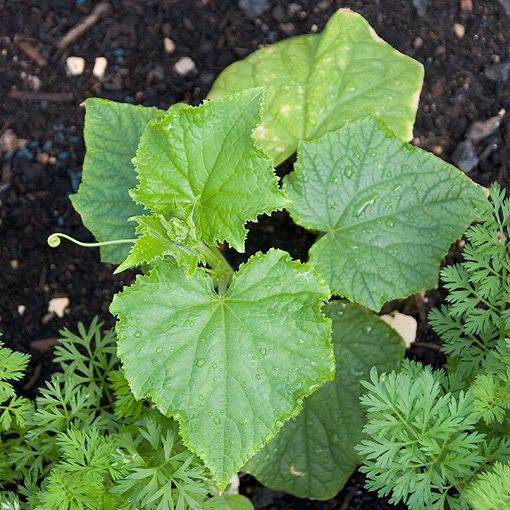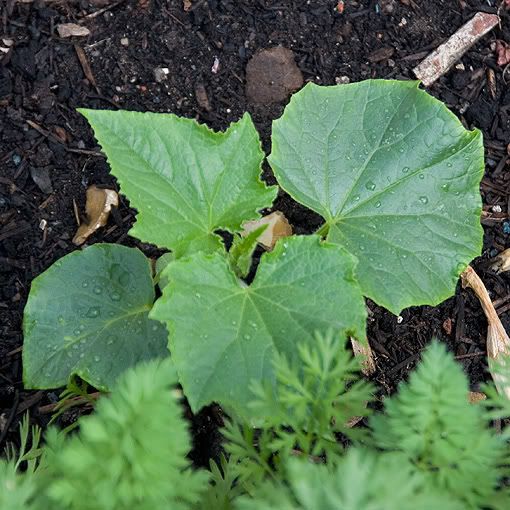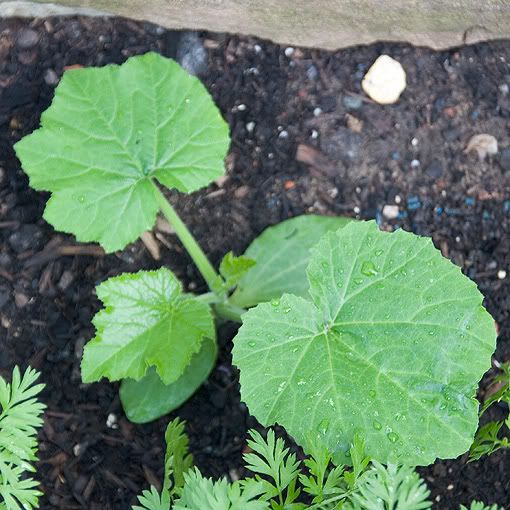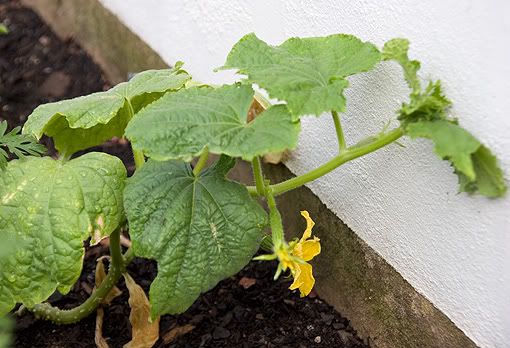 Corn
= growing nice and sturdy, getting taller every day
Radishes
= we've been harvesting them for a while and almost have too many although Grant likes to snack on them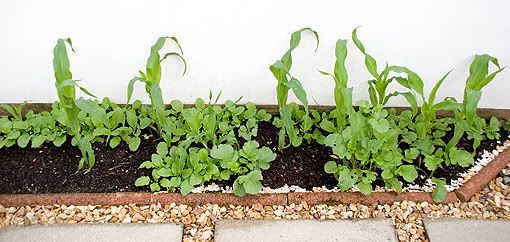 Potatoes
= I am so super proud of the potatoes!! A month ago you couldn't see anything poking out of the bags, now look at them. I can't believe how fast they grow - I would see a bit of green in the bag in the morning, earth up and cover it over and by the evening it would be an inch or two above the soil again
Salad leaves
= the first batch grew like mad and we harvested some but eventually it became covered in aphids and Grant hacked it all down to stubs, which all died except one bit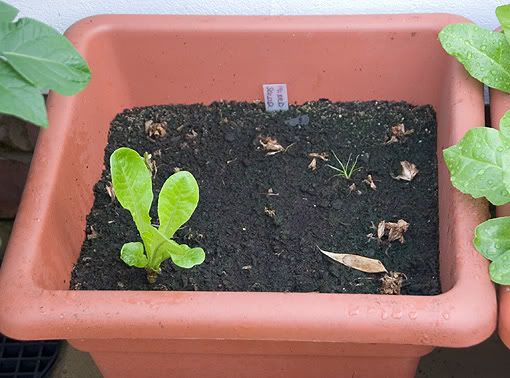 The second batch are doing well and we are harvesting, although it's a pain to have to inspect each leaf minutely for the dratted aphids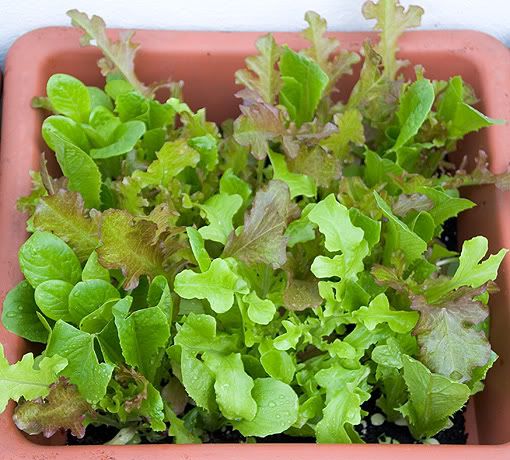 Lettuce
= two heads of lettuce which were growing nicely until slugs and aphids decided to snack. Grant removed the damaged outer leaves which left this ... and the outer leaves are becoming damaged again so we will probably harvest the hearts and be done with it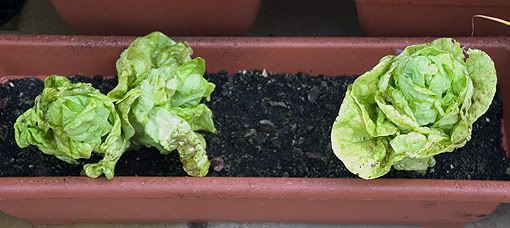 Strawberries
= growing nicely; we've had a couple of oddly-shaped berries off it and it has a lot of blossoms (the pinwheel is there to deter birds)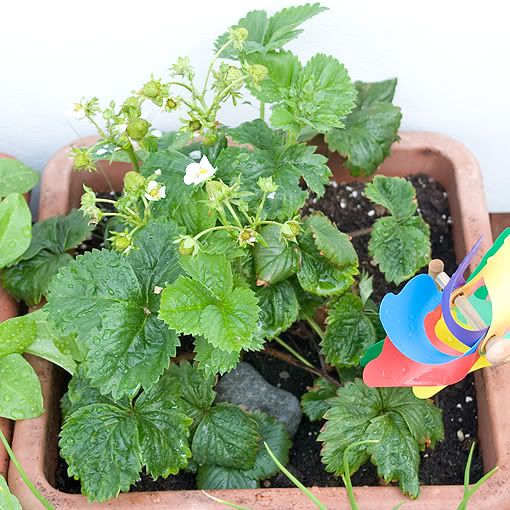 Celery
= I kind of lost interest in this early on when I read about how high maintenance it is (blanching, etc) so I never thinned this pot of celery and now it's all growing in a mass. I use the leaves in soup for a nice intense celery flavour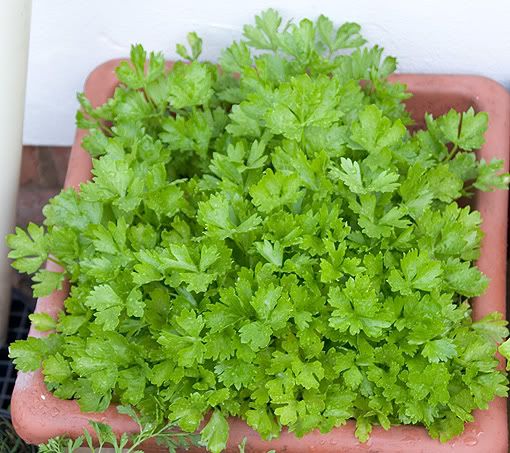 Parsnips
= sorely neglected! Look at all of those stones and weeds in the bed with them. Oh, the shame. But they seem to be growing anyway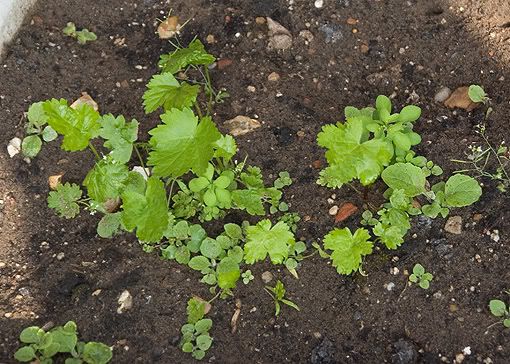 Basil
= not growing much at all
Cress
= growing too much! Look at it - I haven't been using it enough, although I have harvested some for Daniel's sandwiches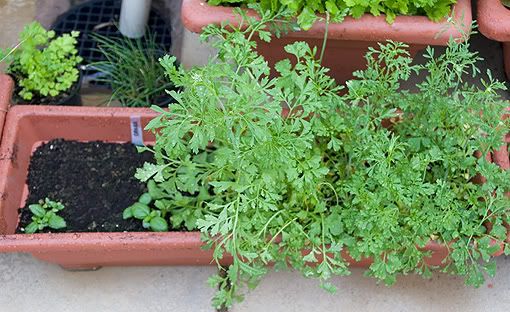 Flat-leaf parsley
= growing well, have been using it
Garlic chives
= getting there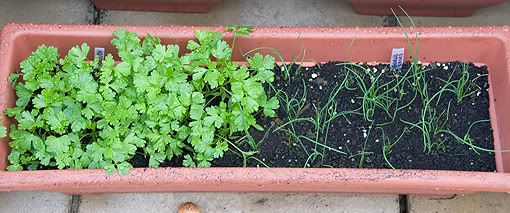 Spring onions
= doing excellently, have started harvesting