I had this old silver metal frame
from Ikea
lying around. Noah had broken the glass front a while ago but I didn't throw the frame out because I knew I'd come up with something to do with it.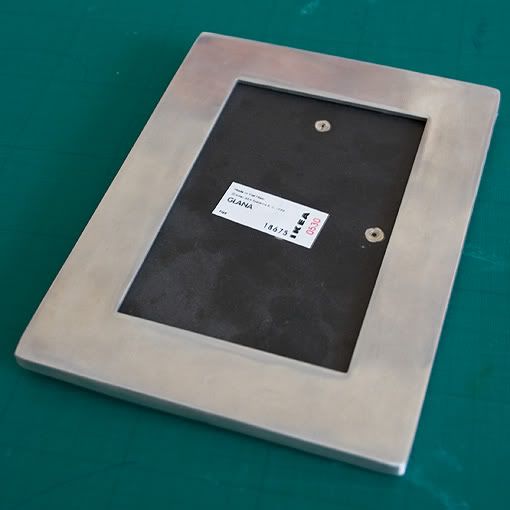 Then it came to me the other morning as I was waking up (when I often have brainwaves). Today I put into action the idea I had, which I'm sure isn't original (who knows, maybe I saw it somewhere a while ago?) but is still cute.
I stuck scrapbooking paper to the backing board with double-sided tape and glued on a little silver plastic peg (clothespin) I had in my stash, using
Diamond Glaze
adhesive.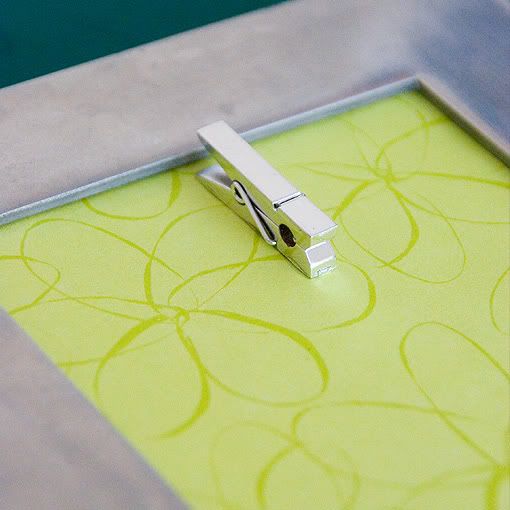 I then converted a favourite photo to black and white and printed it out onto regular white cardstock. Voila, an adorable, quirky picture frame! I can change out the picture quickly and easily any time I want to. (And yes, I know I stuck the peg on off-centre and yes, it does bother me. But I'll get over it.)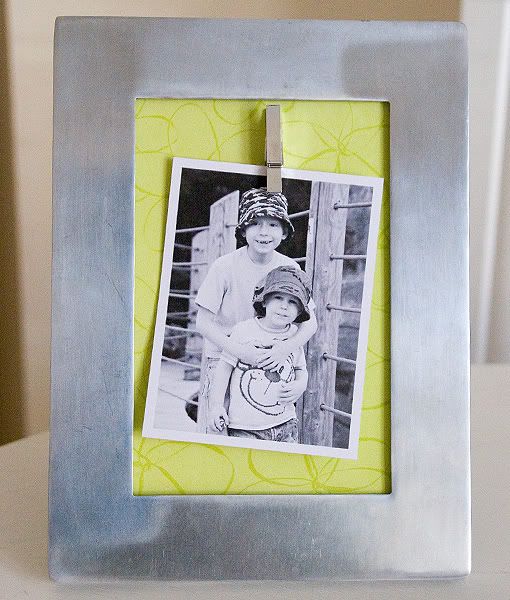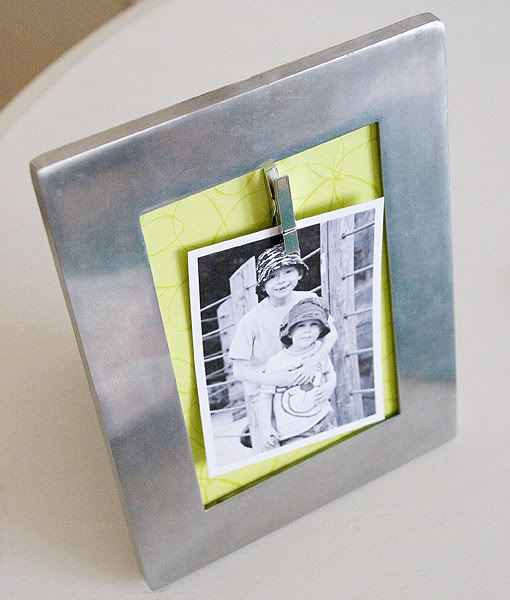 I put the frame on the cabinet next to the TV where it serves the purpose of hiding the Wiimotes in the charger (you can see a strap peeking out). Hooray for decorative
and
functional!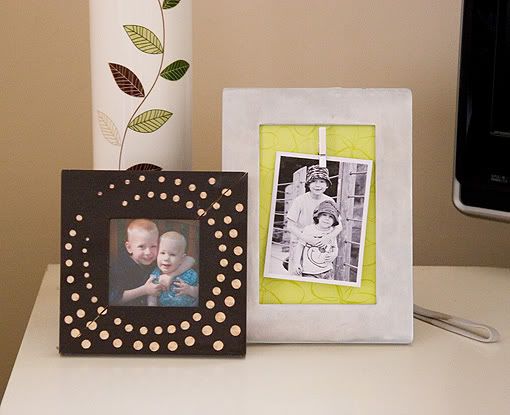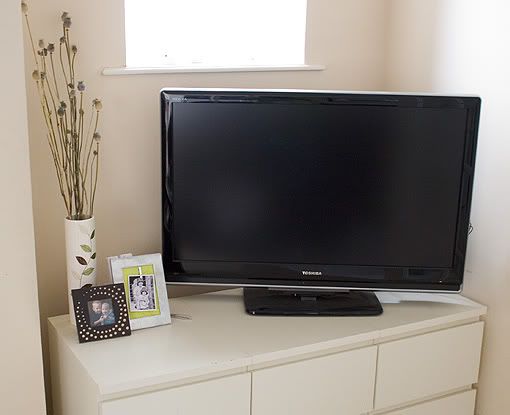 [Aside: Note my lovely, structural poppy seed heads that I got from the preschool garden (with permission) - hooray for
free
!]
Variations on this project:
- fill the frame with corkboard and use a thumb tack to attach your picture
- fill the frame with a piece of metal (painted or covered with paper or fabric) and attach your picture with a magnet
- fill the frame with a lovely textured fabric before adhering your peg
- instead of using a peg, put a couple of rubber bands or tie ribbon around the backing board before placing it in the frame; tuck a corner or two of your photo into the ribbon or rubber band
Click here for more Trash to Treasure makeovers at Reinvented.