I'm going to break our trip into a bunch of different posts as I have hundreds of photos.
We flew out on Monday and arrived in the rain in the late afternoon. My mom picked us up at the airport. When we got to her place we just chilled and visited and enjoyed a delicious supper. The boys were a bit excitable and took a while to settle to sleep but eventually conked out and we weren't far behind.
On Tuesday the weather was still spitting a bit but not really cold. We went for a drive and enjoyed seeing some animals at a petting zoo type place (all out in the open, no staff to be seen) and a poke around the museums and outdoor areas. I didn't take any photos because of the drizzle and also because of Noah hanging on me and whingeing when he kept getting little stones and mud in his Crocs.
We also went up the
Spiralen
, a tunnel that corkscrews 6 times as it rises vertically inside a mountain, emerging at the top. Here are my mom and I at the top: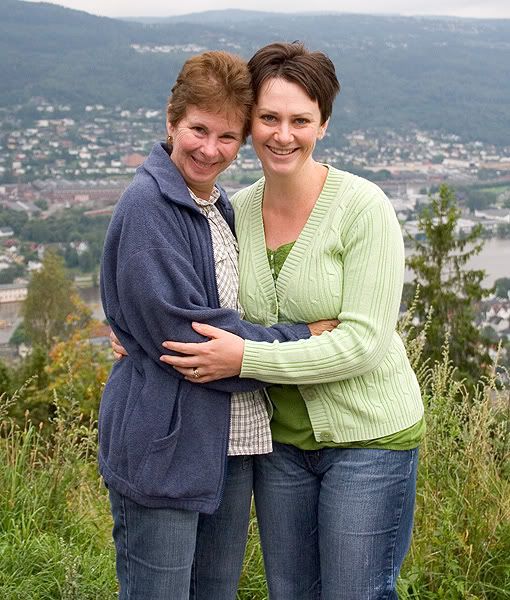 We walked a little way to see a waterfall: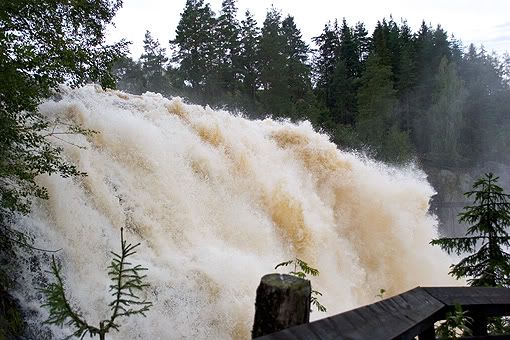 I had to play around with slow and fast shutter speeds: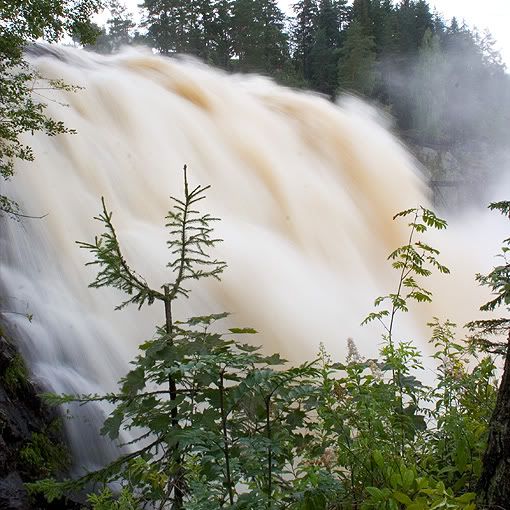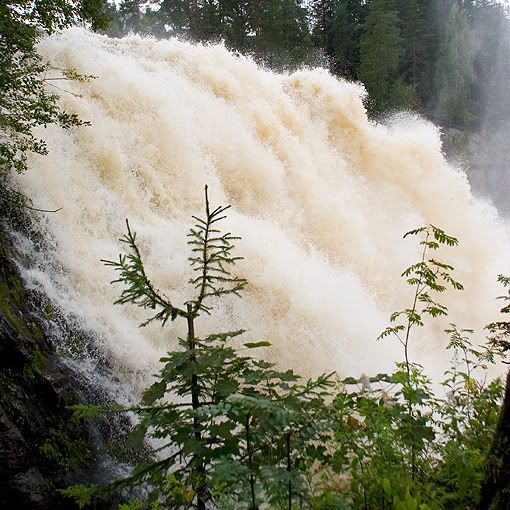 Another little cascade: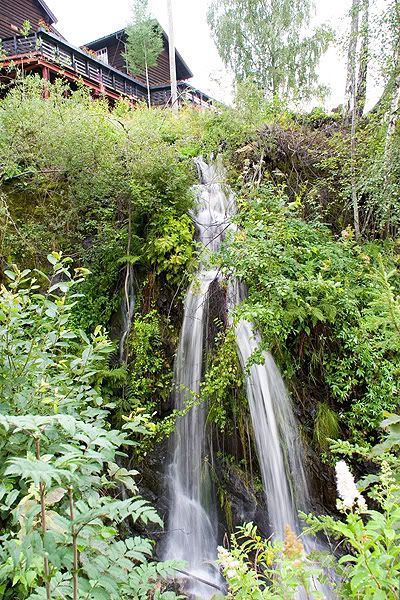 We enjoyed the views and the kids enjoyed climbing around on the rocks and an old gun: