On Thursday we went to a place called
World's End
or The End of the World. It was probably my favourite part of the holiday. Just a perfect summer's day, loads of huge granite rocks and boulders, rock pools and fresh ocean. Bliss! My mom had packed a delicious picnic lunch and we stopped for some ice cream on our way to the car when we were done.
See the rocks at the right hand side of this picture? That's where we hung out.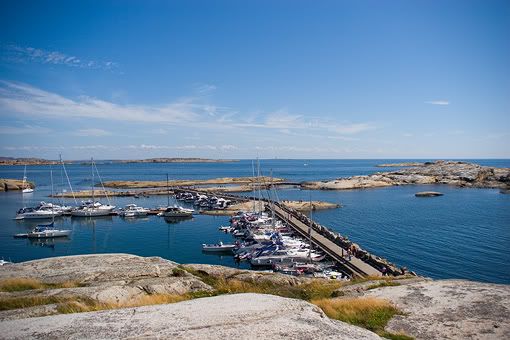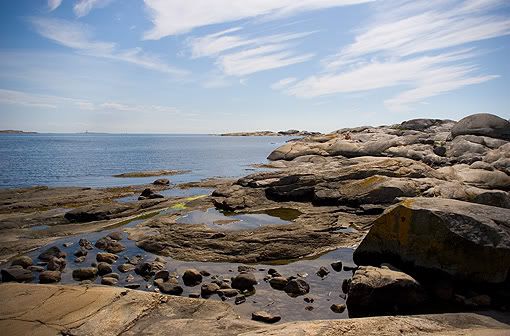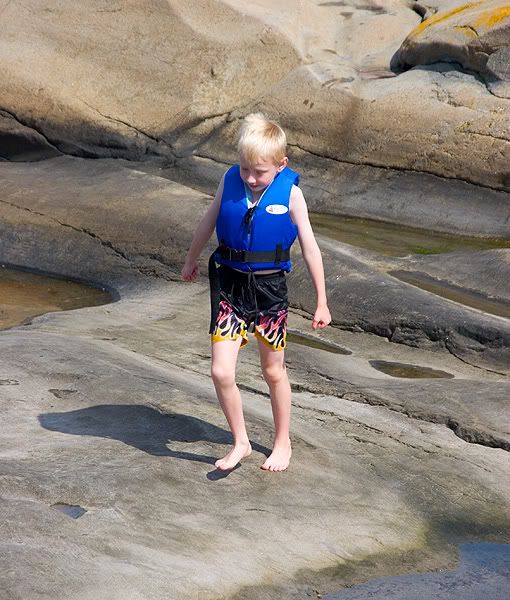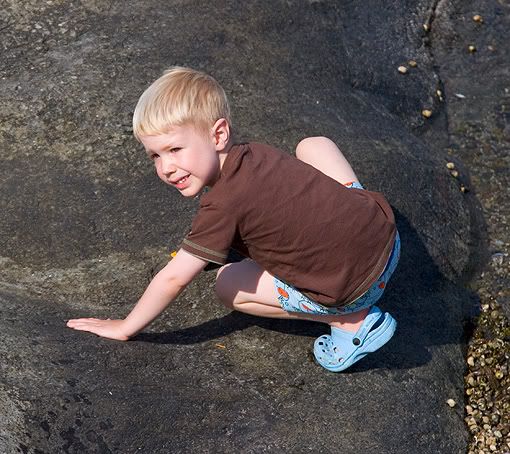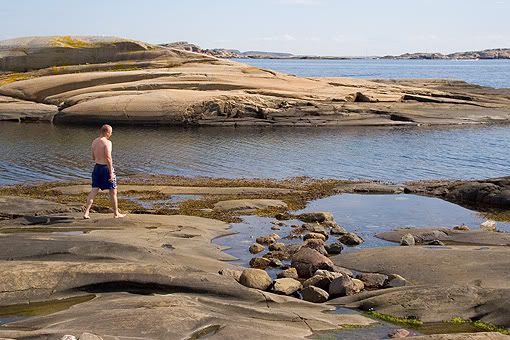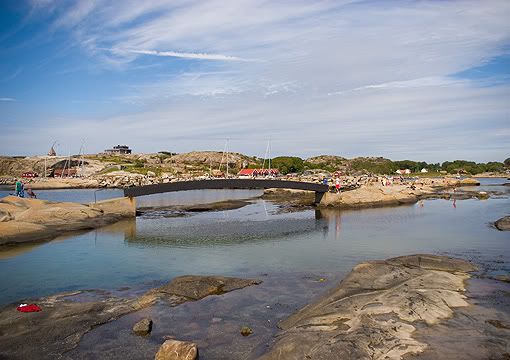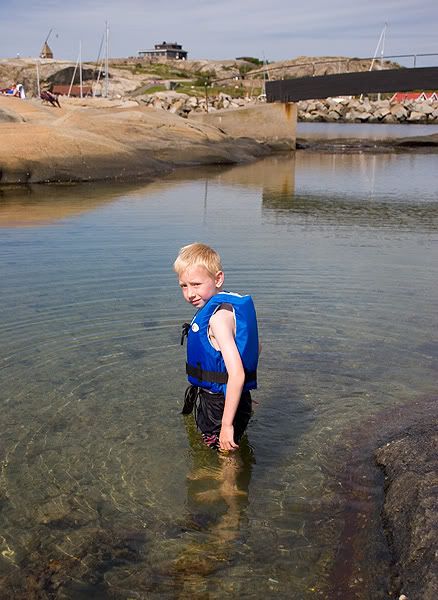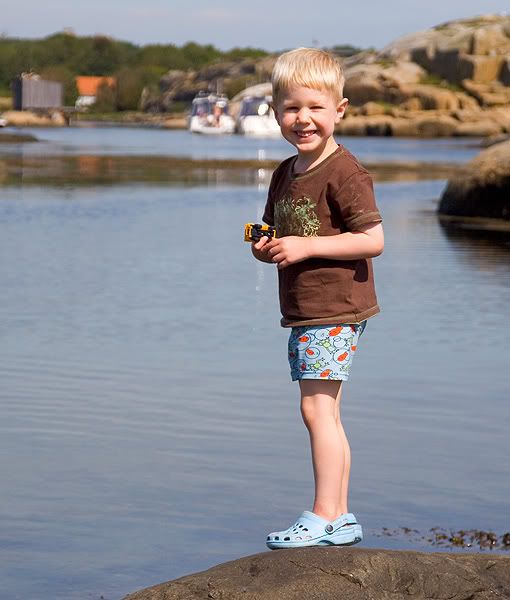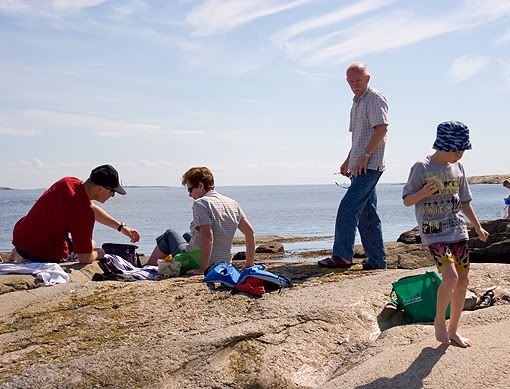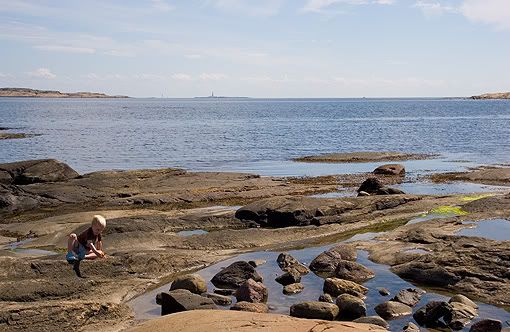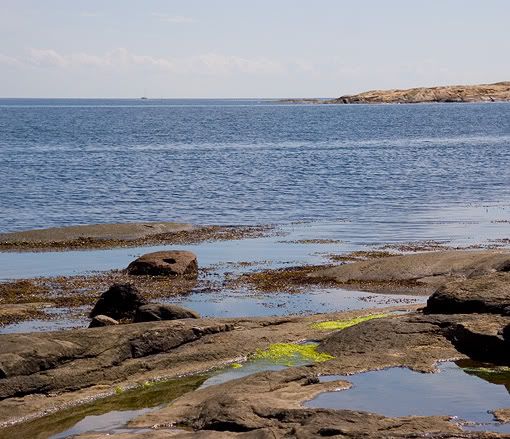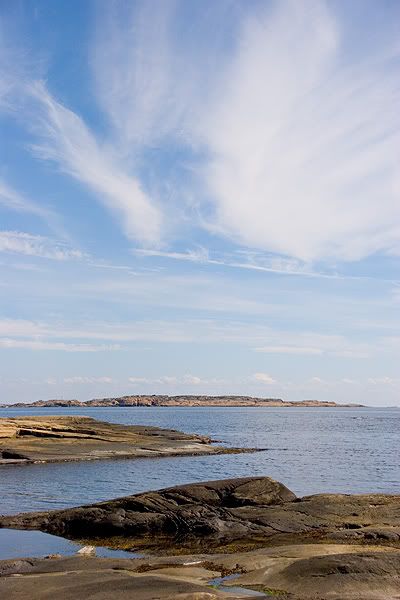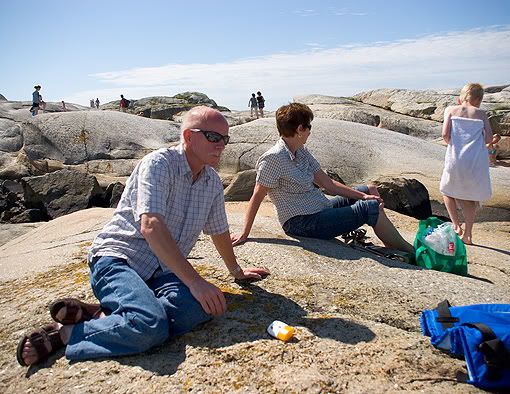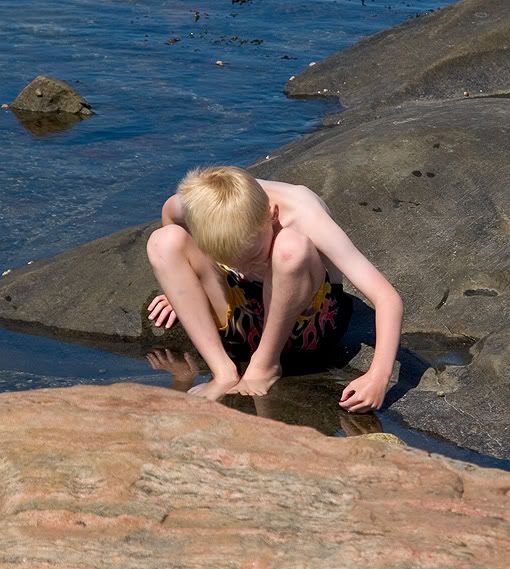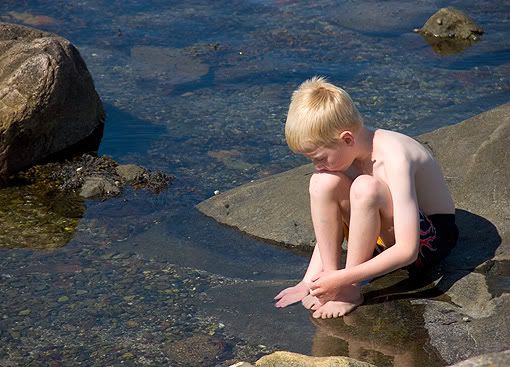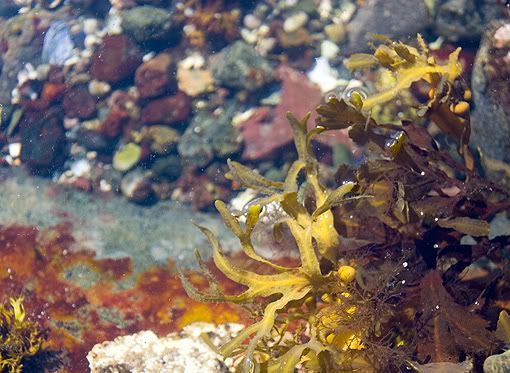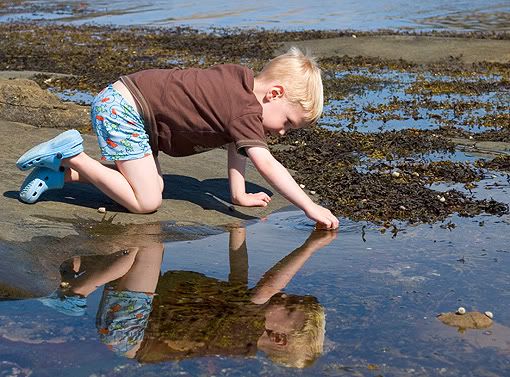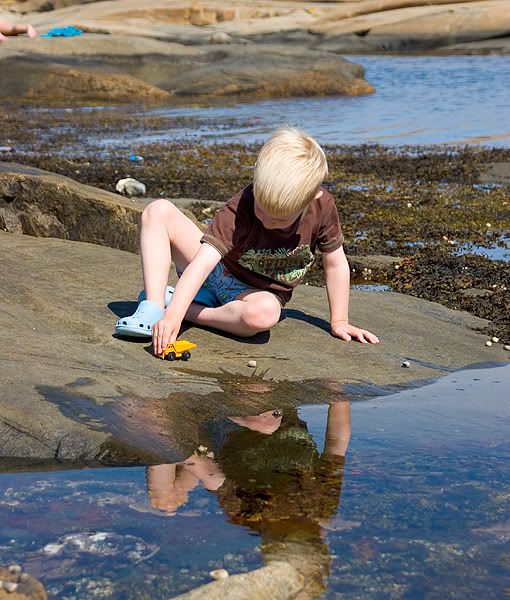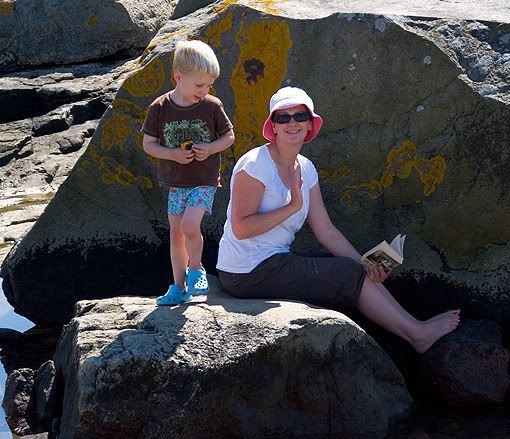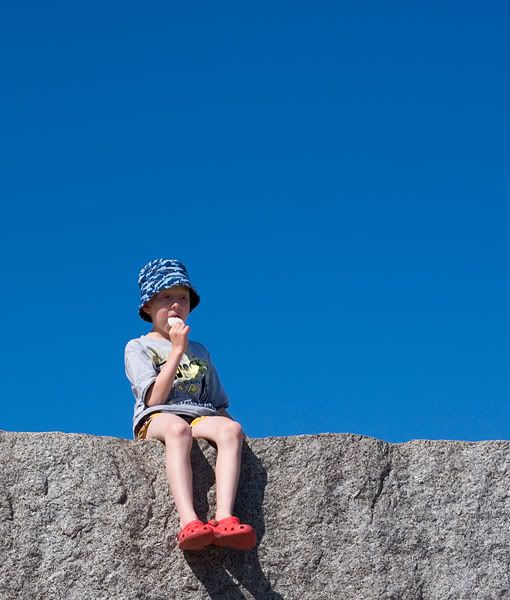 The old lighthouse, built in 1837. They'd light a fire in the basket to signal to ships.