Originally, I stored our breadmaker in the cellar. When I stopped buying bread and started making all of our bread it became a pain to get it up from the cellar every other day so I brought it up into the kitchen and stored it in one of the base cabinets. My cousin asked me why I didn't just leave it out but I hate clutter on the counters and it's so big that it really takes up a lot of space so I preferred to stash it away.
But it was taking up valuable cupboard space and it was becoming a pain getting it out and packing it away 3 to 5 times a week so I had a little think about it and looked around the kitchen for a solution. When I spotted this empty corner I had a brainwave: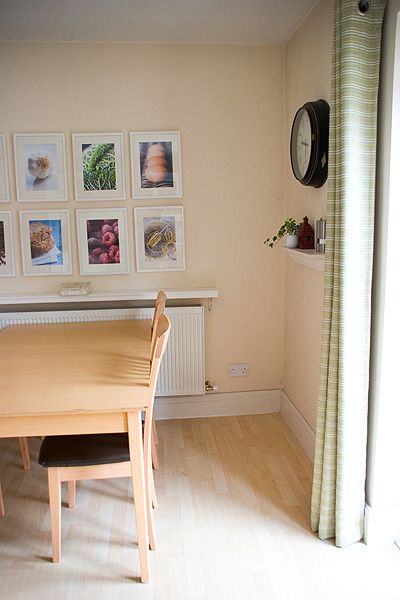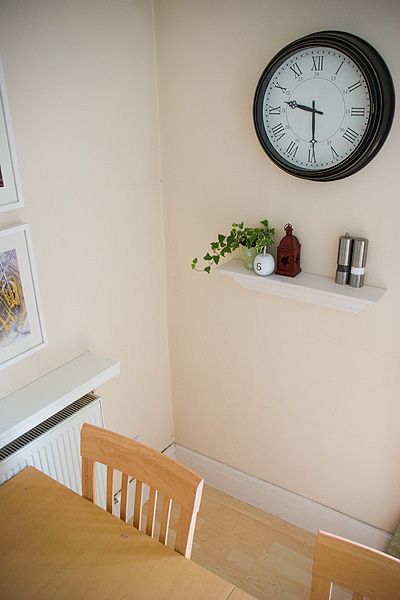 I immediately grabbed Noah and trotted off to the end of my road and around the corner where there is a little shop that sells furniture and goodies from house clearances. They have some amazing stuff but at first I couldn't find anything suitable. Then, right at the back and halfway through a little doorway leading to the staff area I saw it: a little white cabinet. I whipped out my measuring tape and it was
perfect
. Hmm, but was it for sale? And how much would it cost? I didn't want to spend more than £5.
I went and got the man in charge and showed him what I wanted and asked how much it was. £5. Bingo! I quickly paid, carried it home and set it into its new space: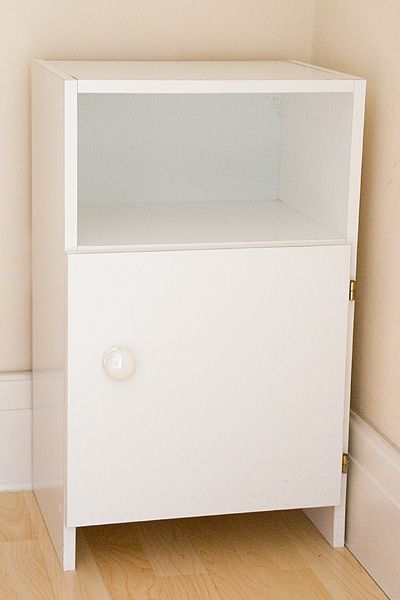 A quick change of the pearlescent knob to a stainless steel one that I had: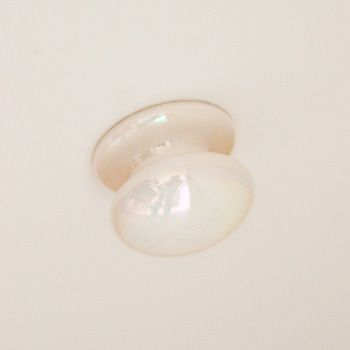 A bit of non-skid shelf liner on top to perch the breadmaker on, and a basket in the shelf: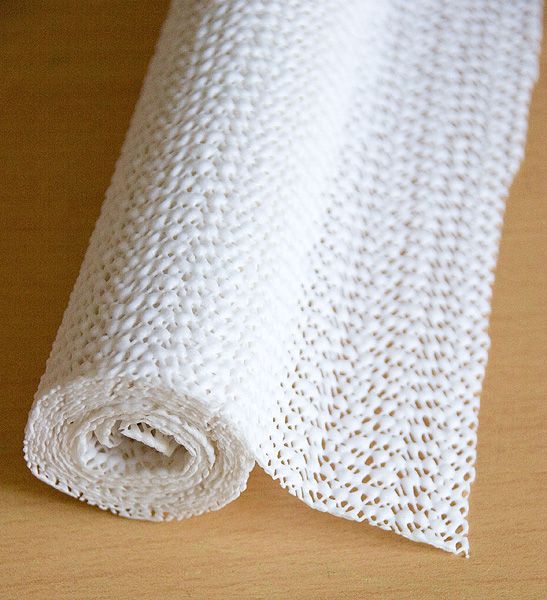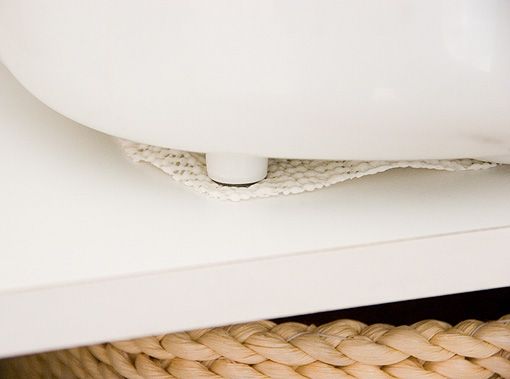 And voila! Perfection!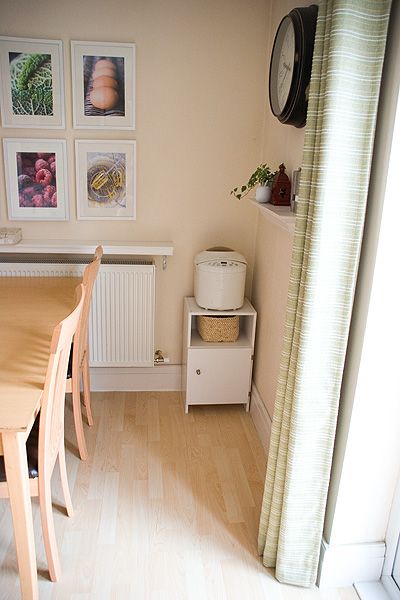 I totally love it!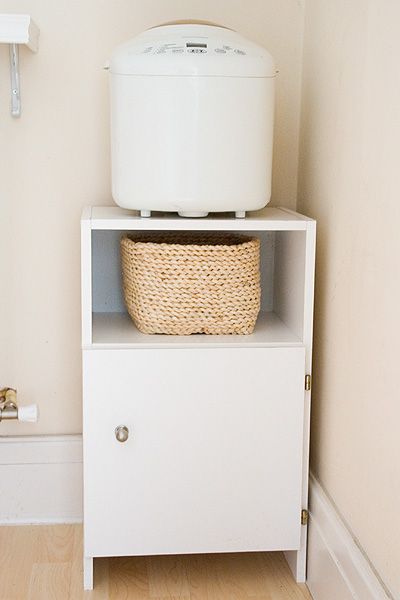 And I love the extra storage too. I put my cookbooks in here, freeing up space in the living room bookcase. yes, I don't have many recipe books (and most are Weight Watchers) but I usually get my recipes off the internet.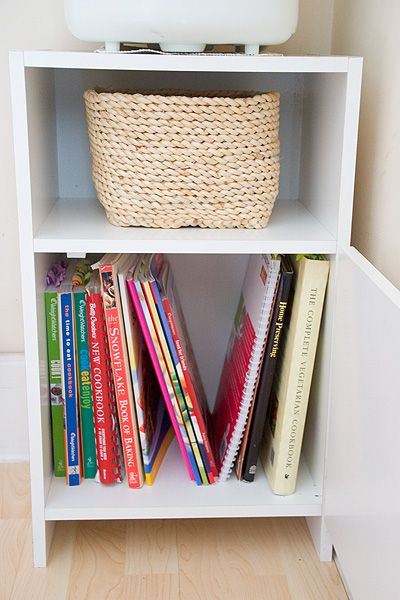 Don't you love it when a plan comes together and you get just what you want when you want it, not to mention at the right price?