Click here for all of the posts in this series
The boys' bedroom
(9)

Since we didn't paint the boys' bedroom (it's cream) and they have white furniture and curtains I added colour with the bedding and pictures.




Above the radiator is a grouping of four frames - these are also Ikea Ribba frames but they were all different colours. I spray painted then white and added photos of the boys and photos I took of their artwork (click here for details).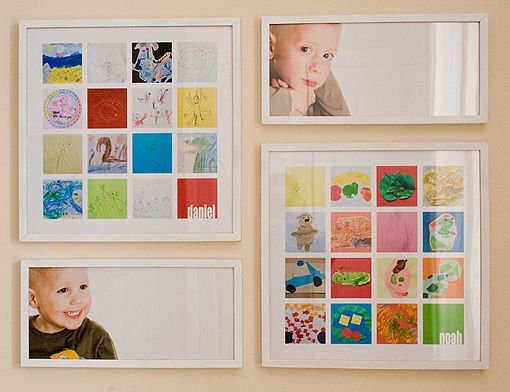 Above the chest of drawers are two ultra-cheap frames from Ikea that I painted white. I added some colourful scrapbooking paper and a 5x7 inch print to each.




There are three frames at the end of the boys' bunk beds: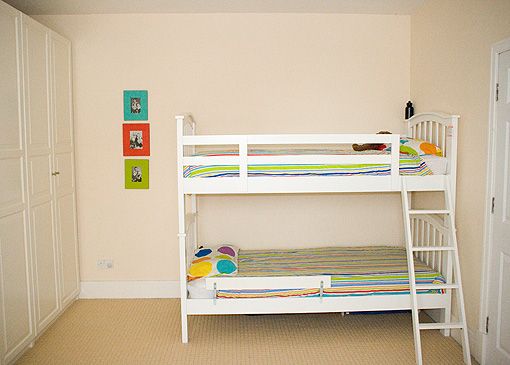 I bought them in the reduced price section of TK Maxx for next to nothing. Two of them were brown and one was caramel-coloured and all were scuffed. I painted them with acrylic paint and added some photos of the boys with their grandparents.