I don't like blank walls in my home. I also don't like visual clutter. So I am quite particular about hanging just the
right
piece of artwork in a particular space.
The other day I realised I have over 60 pieces of art / photographs / framed items / canvases in my home! I thought it would be fun to post them all here on my blog. I also hoped to show that filling your home with art doesn't have to be expensive.
There are way too many pictures to have it all in one post, so I'll separate it out into different posts, room by room - the number in brackets is how many items in that room.
Hallway
(3)
On the right hand wall as you enter is a beautiful brushed copper frame I bought at a car boot sale. It's a Venture frame - Venture is a very expensive portrait photography studio here in the UK. I bought it for £3 at a car boot sale. I peeled off the little Venture monogram and stuck an M (for Morris) sticker in its place. Then I cut a piece of fabric to stick in the place of a photo. It's the same fabric as that covering the seat cushion.
The frame isn't actually wonky, that's lens distortion (and my attempt to correct it in Photoshop).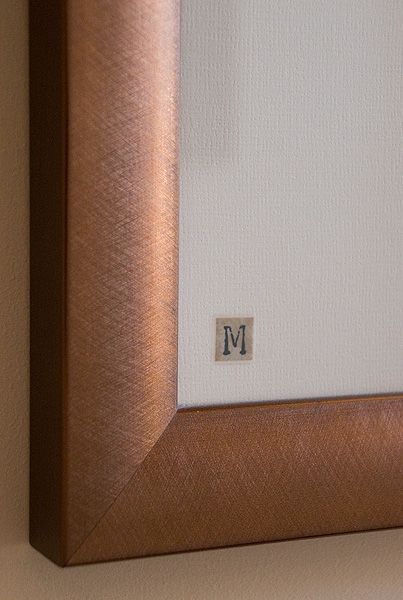 Then on the left hand side you can see two framed photographs between the bench and the shelf unit.
Click here for details.
The frames were from a charity shop, I took the photos myself.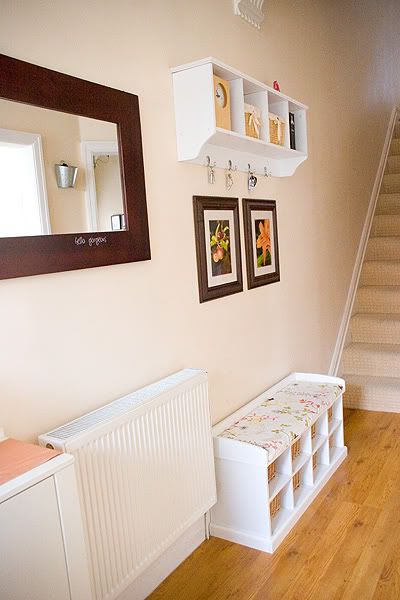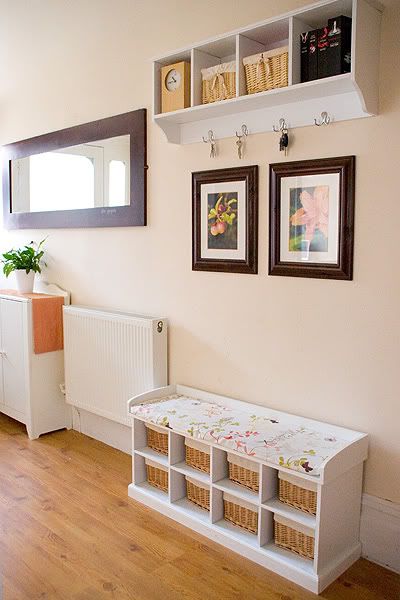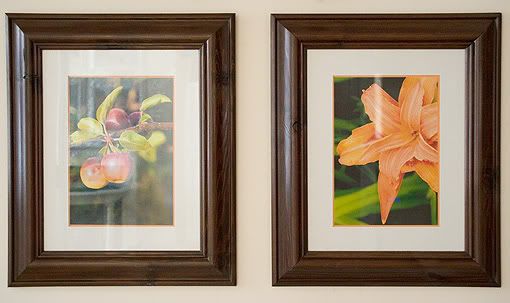 Click here for all of the posts in this series