Click here for all of the posts in this series
Living room
(26!)
Okay, 26 pictures sounds like a
lot
but it doesn't look like it in the room, I promise. There are so many mainly because they are small, but I do have a couple of big pieces.
Starting at the right hand wall as you walk into the living room I have four 8x10 inch wooden frames with nature photographs that I took. I staggered the frames for interest.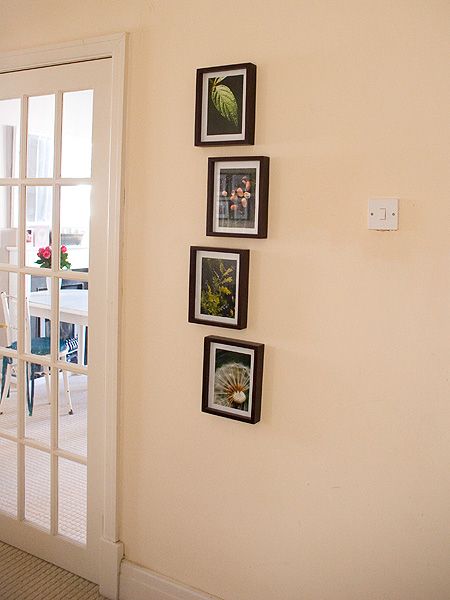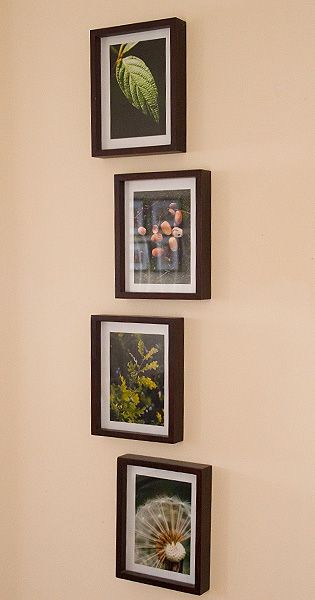 Moving around to the TV cabinet, there are two small photos there. A 4x4 inch print of the boys in a very inexpensive wooden frame and a small print in my crafted glassless frame -
click here for details
. The metal serves a purpose - it conceals the Wii remotes where they stand in the charger.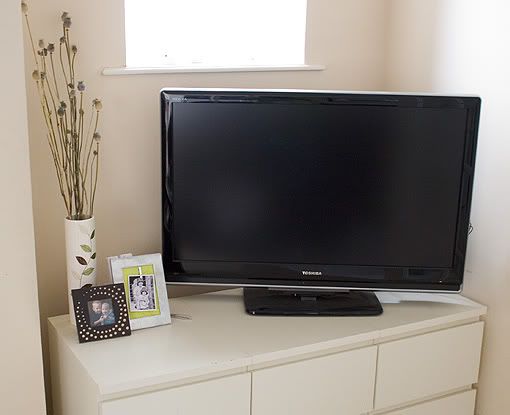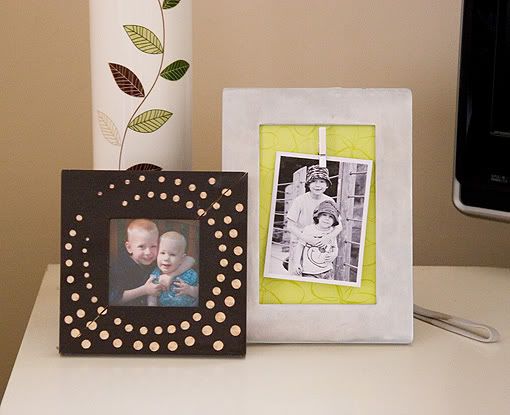 On the chimney breast we have this professionally-framed portrait of our boys displayed. Taking this photo took about ten years off my life (see
here
and
here
for details), so this photo will have pride of place above our fireplace for a long time!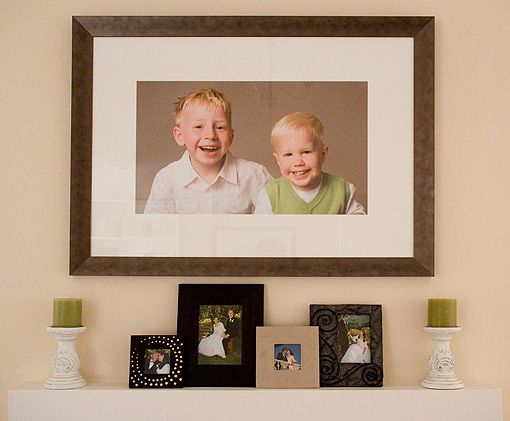 On the mantlepiece are wedding photos. The first frame was super cheap, as was the dark wood one. the faux-suede one was a birthday present and the faux-stone one on the right was a gift from a friend who was visiting from Ireland.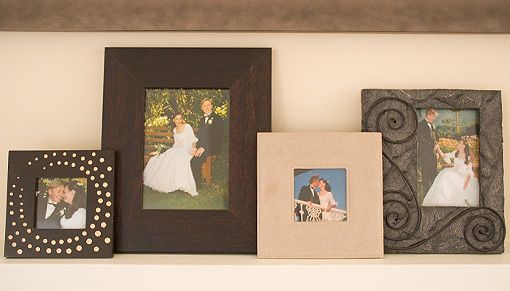 Moving to the left hand corner ...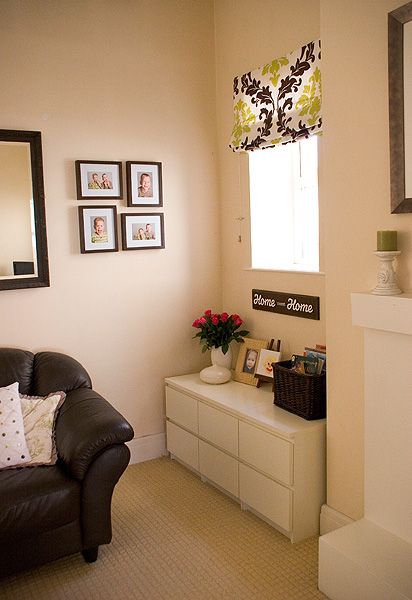 On the bench I have two pictures - one of Noah in a cheap straw-like frame that I intend to replace with one of Daniel, and a little canvas self-portrait that Noah painted at preschool (which is why I'd like the framed one to be of Daniel, or possibly a drawing of his). I painted a little Ikea easel with dark brown acrylic paint and distressed the edges so that the canvas is nicely displayed.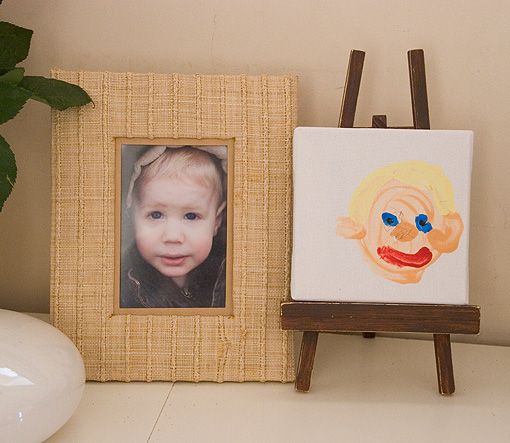 On the left hand corner wall I framed some photos I took of the boys goofing around. I alternated the frames vertically and horizontally for interest - they are all inexpensive 8x10 inch frames that I painted brown.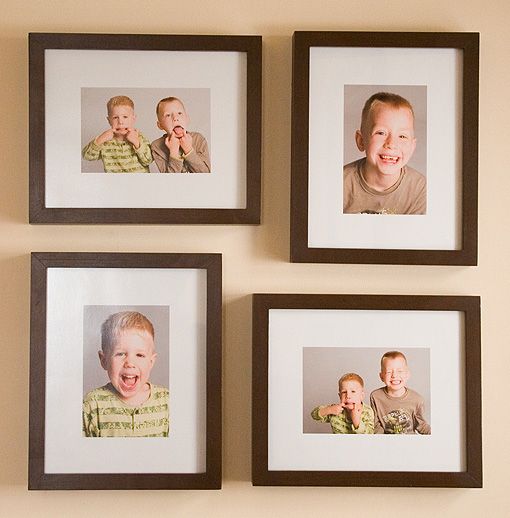 To the left of the sofa is another Ikea Malm nightstand that serves as an end table.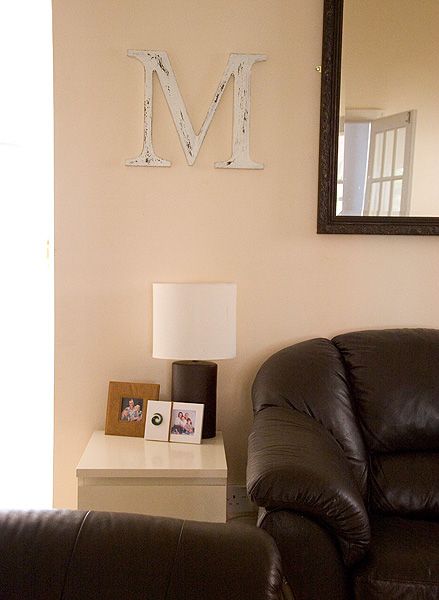 On it are two more framed shots of me with the boys when they were younger, and last year's family photo. The faux-suede frame was very cheap and the other was given to me by a friend visiting from New Zealand.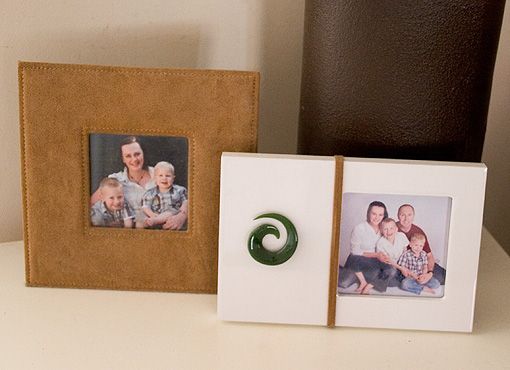 Okay turning around to the back wall, you can see the bookcase. (Do you like my little pumpkin salt and pepper shakers that I got at a car boot sale?)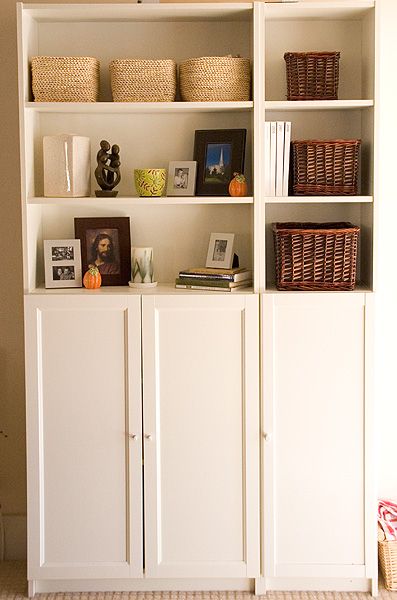 These are the pictures on the bookcase:
A framed postcard of Jesus, and the two little pictures in the silver frame are of friends: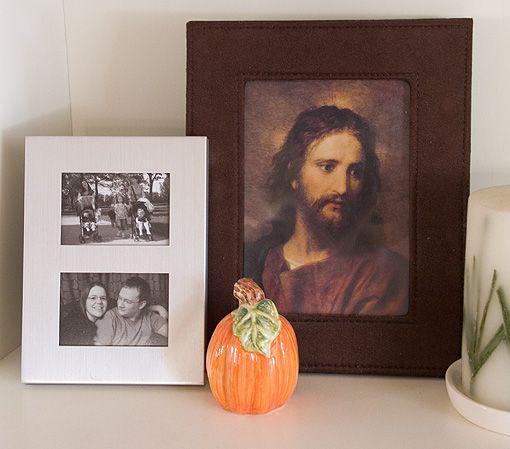 An off-beat picture of Noah playing: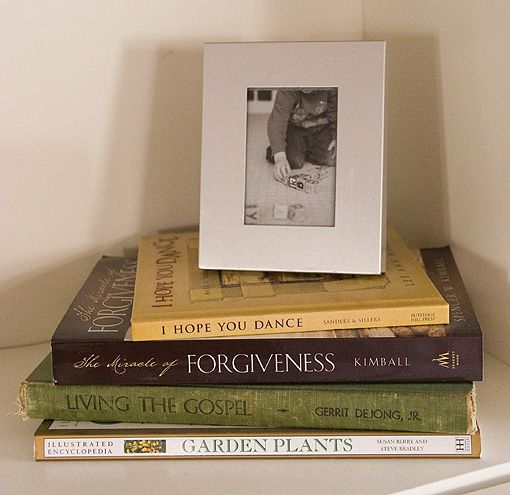 Our boys and Preston temple:
And then on the wall next to the bookcase is a big brown frame I got for peanuts at a car boot sale, with a photo I took (
click here for details
):