We bought a little gingerbread house kit at Ikea and after I put it together with melted sugar the boys had fun decorating it.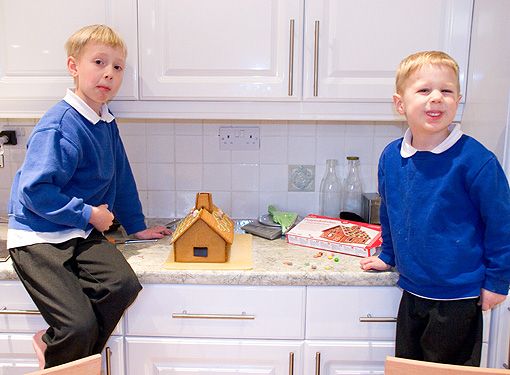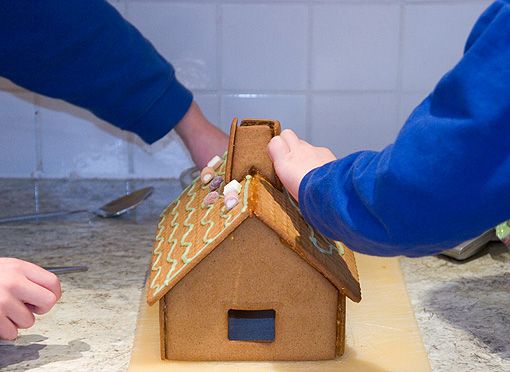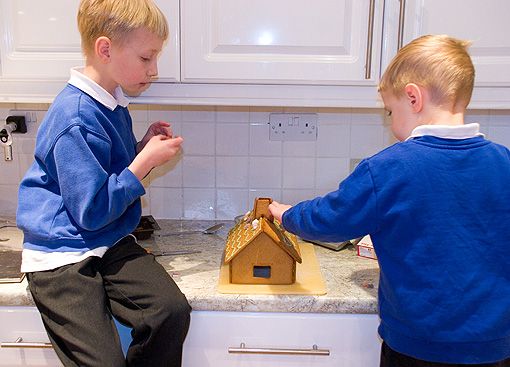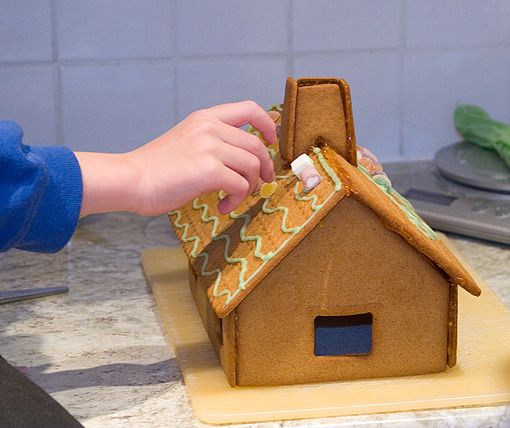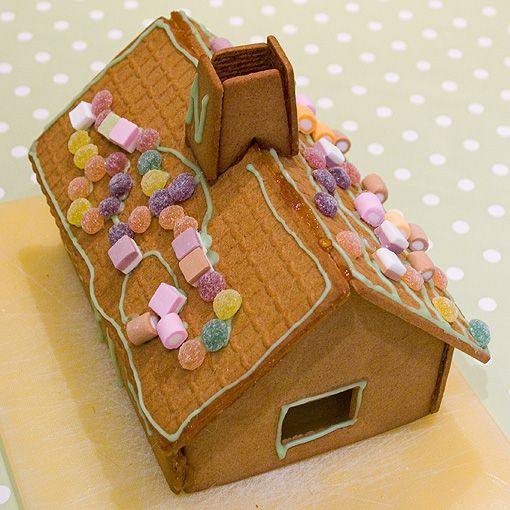 Daniel's side - he asked for wavy lines of icing: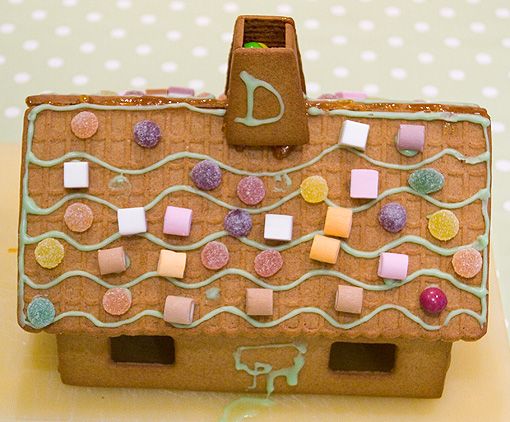 Noah's side - of course he wanted a car: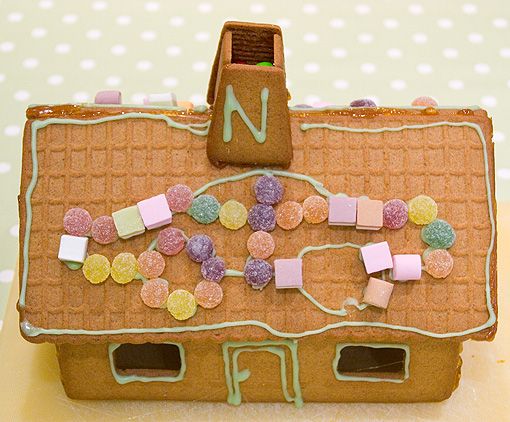 Some Skittles in the chimney (they proved too heavy to stick well on the icing.)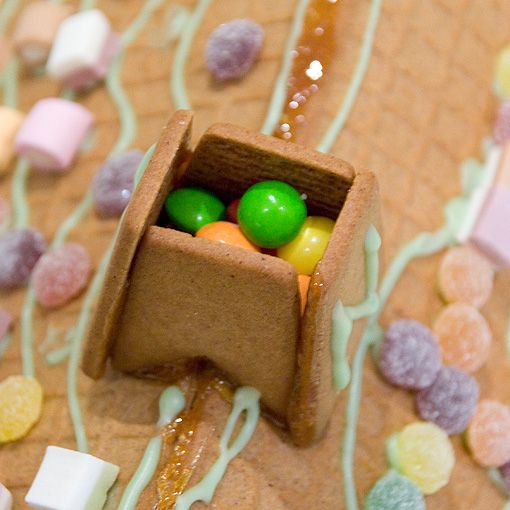 And of course the gingerbread was too delicious to display for weeks and then throw away. Oh no, much better to eat it!