June from
Crafty Niche
said,
"One of my problem areas is my desk/craft area that is located in my kitchen. I don't want it to look messy and cluttered when people are around. I do plan on painting my table and putting up a table skirt and matching window treatment. But I do need help getting everything organized."


The kitchen is a great space for crafting - you have the sink nearby and all surfaces are easily cleaned. However, you don't want your crafting bits to get damaged by cooking steam or little ones using the kitchen and you don't want your crafty stuff permanently on show either. A table skirt is a great way of stashing loads of goodies out of sight.
For smaller items and tools that you want close to hand, try to find a set of small drawers, for instance the Fira drawers that Ikea sells: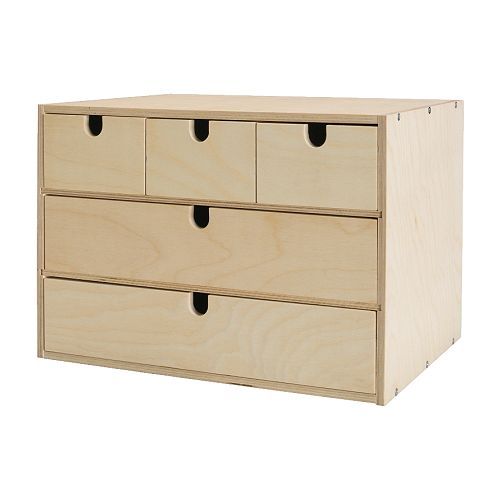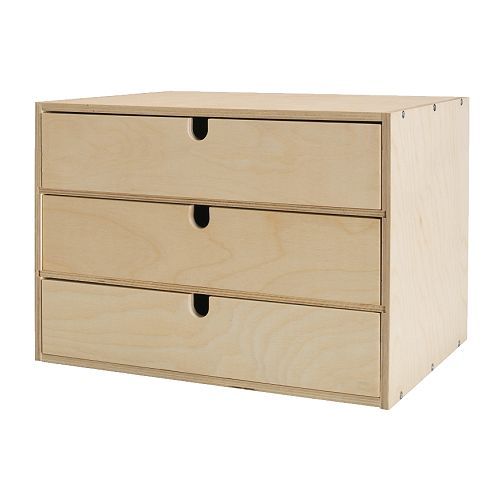 They are easily customised with paint or by decoupaging paper onto them. (Alternatively, if you have no Ikea near you and can't find any of their drawer on eBay, try CD storage drawers.)
If you place one (or two - either side by side if you have a wide desk, or stacked on top of each other) of these sets of drawers on either end of your desk try placing a plank across them to span the distance and create a handy shelf for bits and pieces, freeing up your desk space.
If you choose to stack two drawer units on either end of your desk you could place a plank between them and on top of them, creating two shelves.
I hope this is an idea you could use. Without seeing your kitchen and desk space I've no other suggestions but if you'd like to send them to me and talk about what items you want to store I will try to come up with some more solutions.