I wanted to take some cookies to my friend but I wanted them to look cute rather than just on a paper plate or something. So I used an empty Pringles tube.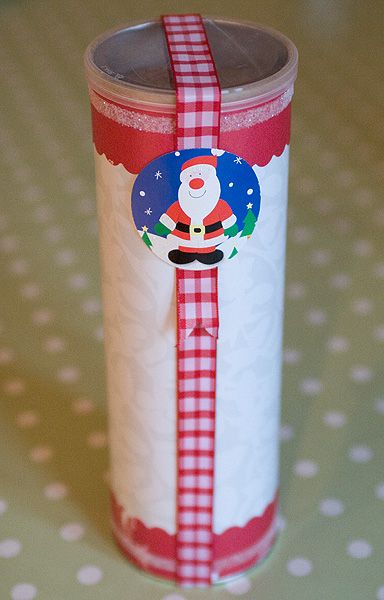 It was so easy to decorate with gift wrap, scrapbooking paper, ribbon and a circle punched from a Christmas card, and it fit 19 cookies perfectly.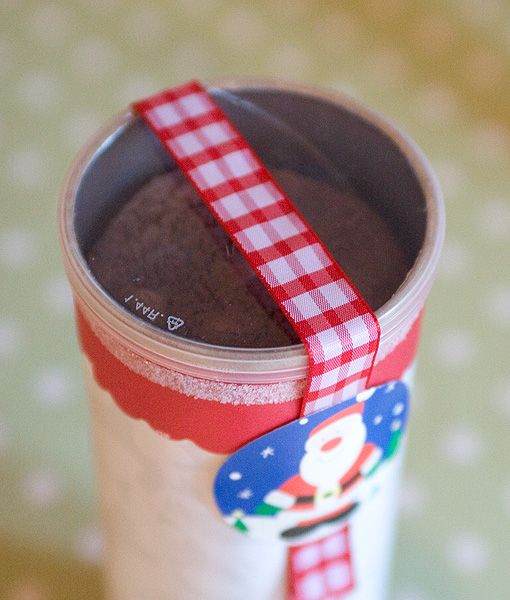 Everyone loves a little glitter!