Pathetic, all I managed was reading for half an hour and a light doze for 45 minutes and then I had to get up. Just couldn't spend the day in bed, as tempting as it sounds in theory! I have to clean my house, that will be far more soothing. Actually I don't feel as down as I did this morning, I guess the little nap helped.
Anyhoo, here's Grant's updates from yesterday:
"was waiting in anticipation the whole day with butterflies in my stomach only to not receive a call.
"amanda spoke to her friend tonight and she said they called her on the second day after she did her testing, so hopefully i get a call tomorrow. just frustrating that they said it would be today.
"saw some great things again today, but had other things on my mind so couldn't enjoy it as much as i should. drove to west coast to 'piha' through quite a foresty wildernessy route, with houses dotted around in the forest. once you get out of aukland surrounds there is much less traffic.
"piha beach has black sand but is soft like normal white sand, so quite cool, also the sand stays warm cause it's black, climbed up the rock that sticks up between the two beaches.
"then in afternoon drove to pukekohe
[the town we've chosen to live in],
about 45 min drive. was cool to get away from traffic, pukekohe town centre was good with a good selection of shops, has a 'pak and save' and also 'countdown' which is another large and cheap supermarket. didn't find the pak and save but went into the countdown which i would say is a bit larger than the sainsburys in st annes. drove past the chapel.
"got a take away at 'noodle canteen' which had chinese food with noodles in a box, only managed half and brought other half back, cost $9.50.
"some of the outside of the shops feel a bit run down, but when i drove around in the suburbs i got a feeling that it was growing and saw quite a few new developments with loads of new houses. also drove 10 min out of town to Bombay, which i really liked, quite a small town with a school but only a short 10 min drive to puke for shopping.

"haven't seen any charity shops. on a side note every town seems to have a 2 dollar shop, similar to our pound shops, but the quality of the goods here is mostly rubbish.
"the roads outside the towns are single carriageway with passing sections and the speed limit is the same as the motorway (100 km/h), which is v good and there is hardly any traffic.
"from bombay it is a 20 min drive to south manakau
[where he'll be working],
and from pukekohe it's 25 min, and the times i will be traveling will mean v little traffic.
"i drove back today leaving pukekohe and heading north on motorway around 18:00 and even though it was rush hour the traffic was fine until you get nearer aukland city and then it gets v busy, but still keeps moving all the time.
"that's all for now, gutted i didn't hear today, gonna go do the first aid tomorrow and keep my phone on and hopefully will get a call, if i haven't heard by 4pm i'm going to give michelle a call."
Piha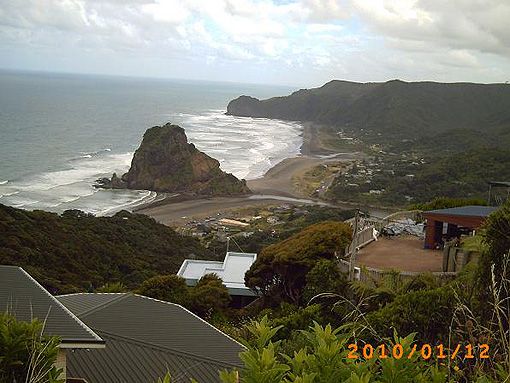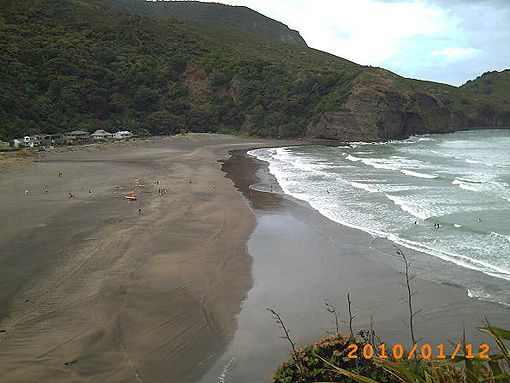 Pukekohe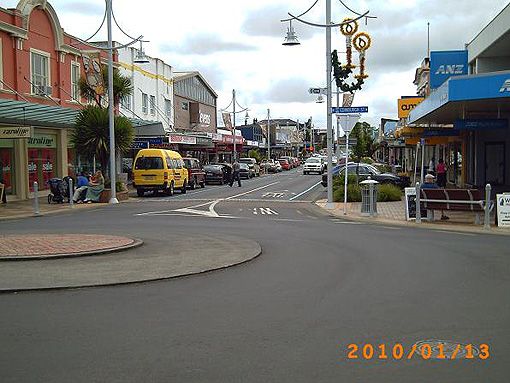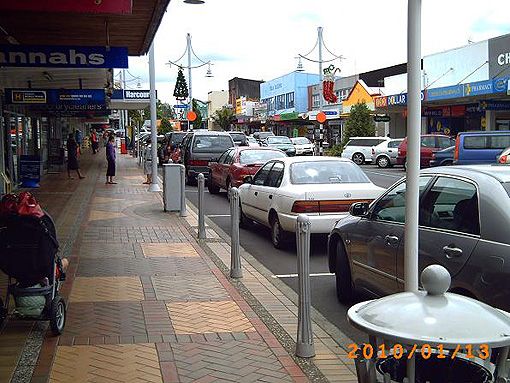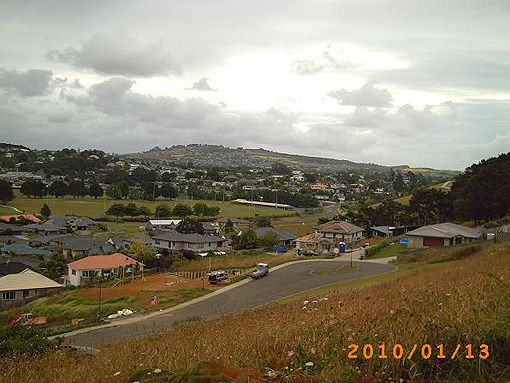 One of the schools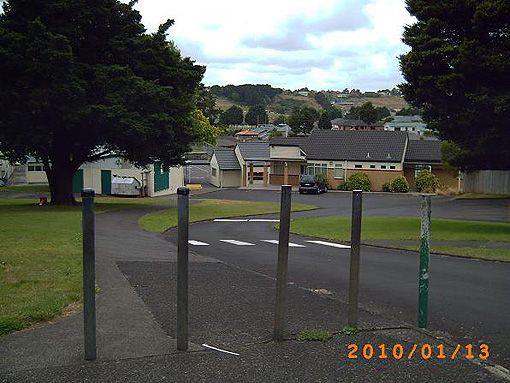 Grant labeled this one "Twins"