There are quite a few giveaways in the blogging world. Some people love anything that's free, but I only enter a giveaway if I really, really want the item. When I saw this beautiful Bliss necklace on the
Metallo Bianco Jewelry
blog I fell in love and posted my comment
on the giveaway post
.
Imagine my delight when I won! Here is the exquisite necklace - it is so delicate and pretty and I love the slightly brushed finish.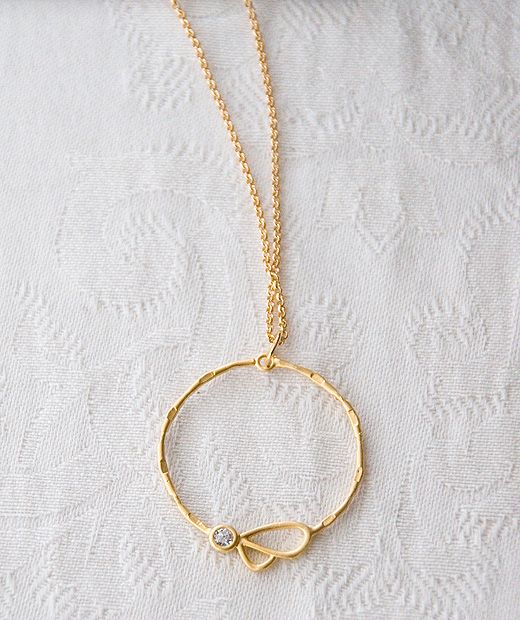 Please click on over to the
Metallo Bianco Jewelry shop
and have a look around - you will be amazed at this talented artist's work. And no, she didn't ask me to big her up on my blog, I just wanted to show off my beautiful necklace!