I think we've mentioned here before that Grant's parents invested with us in buying the house we're in now and they use the "penthouse suite" - the three bedrooms (one of which is converted to kitchen / living room) and bathroom on the top floor - when they are over here visiting from South Africa.
I decided to share some photos here, now that I've photographed all of the rooms for our real estate listing. First, here's a floorplan of the top floor:
This is standing at the top of the stairs facing back towards the landing - you can see our bedroom below (orange quilt on the bed). The guest room is straight ahead, Grant's parents' bedroom is to the left of that (you can't see the door) and the door you can see on the left is into their kitchenette / living room. Behind me is the bathroom.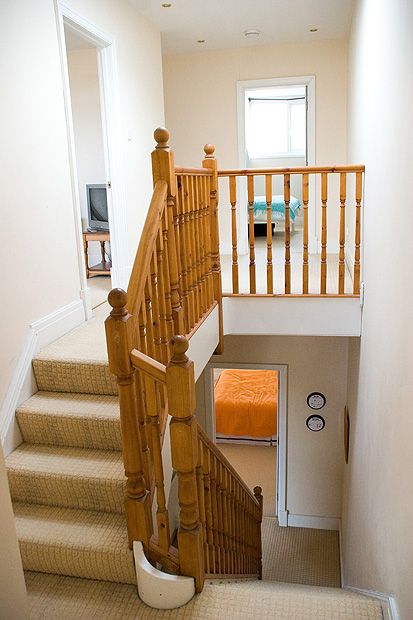 On the landing facing the bathroom (standing in the guest room doorway). You can see the bathroom at the top of the stairs and the living room door to the right. I love the skylight, the light just pours in.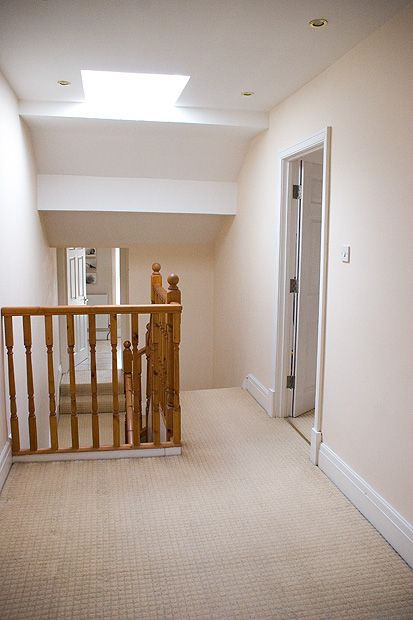 The bathroom. There's a shower over the bath and a glass screen. We fitted the towel rails - long enough to take bath sheets.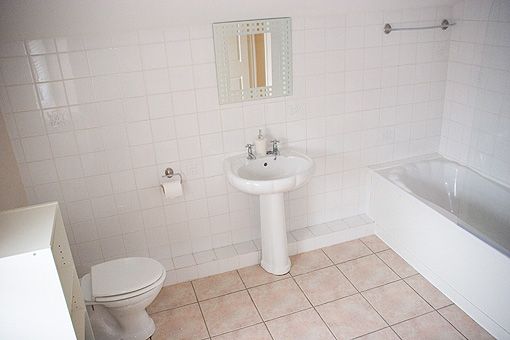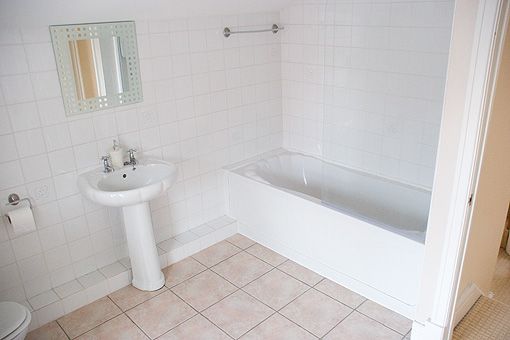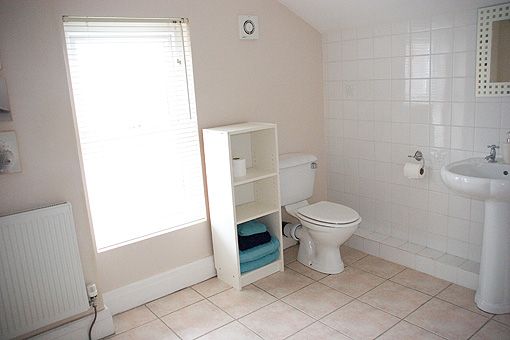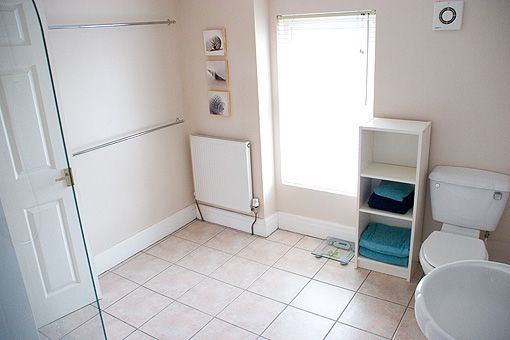 The living room / kitchenette: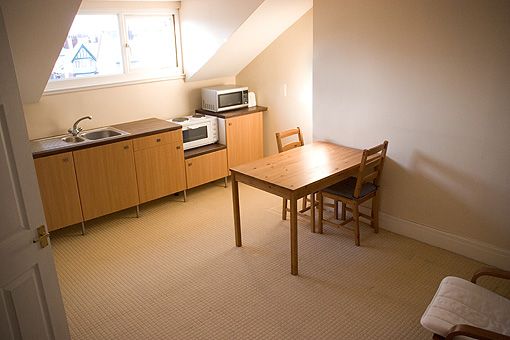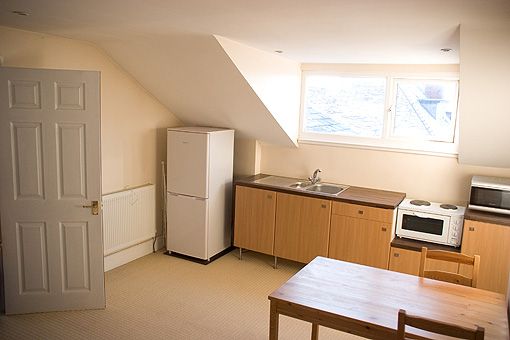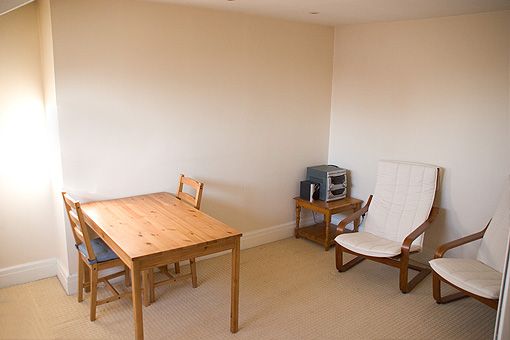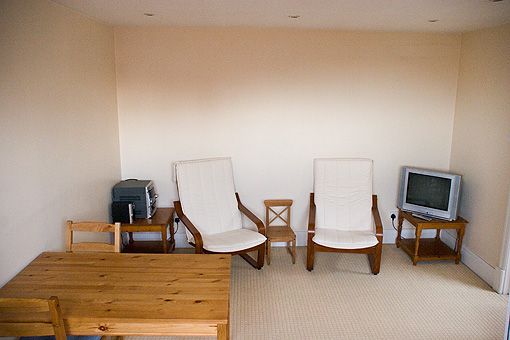 The guest bedroom (I've shared these pictures here before):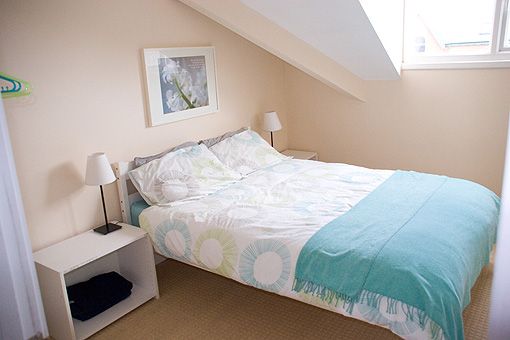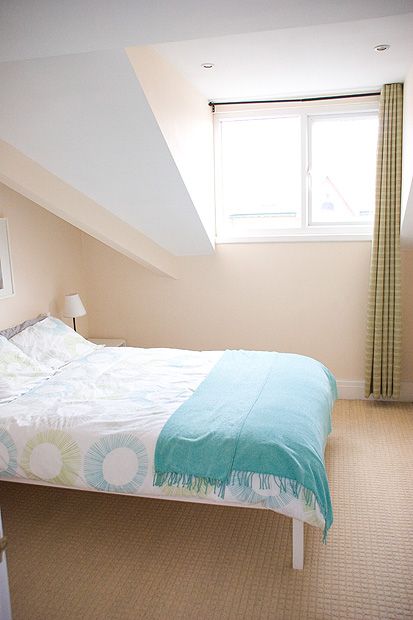 Grant's parents' bedroom - these are old photos. It now has different curtains and there is artwork above the bed: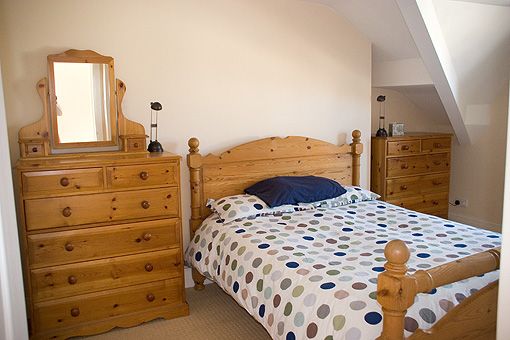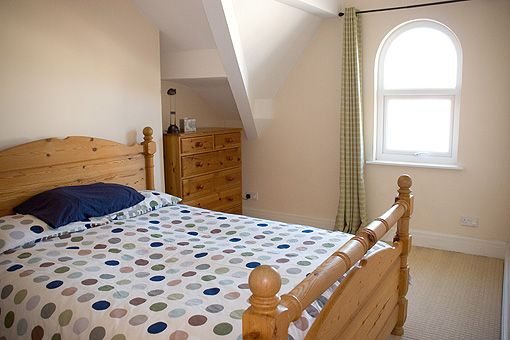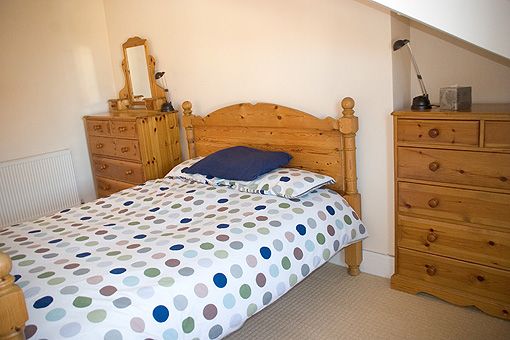 Anyone want to buy our house? We've had two buyers come and view so far - one of them came back for a second viewing yesterday. No offers yet.