I've been itching for a furniture makeover project for a while. I decided to buy a bookcase that I could store our photo albums in. I looked at a few on eBay and eventually bought this one for £16 and collected it after college on Thursday afternoon: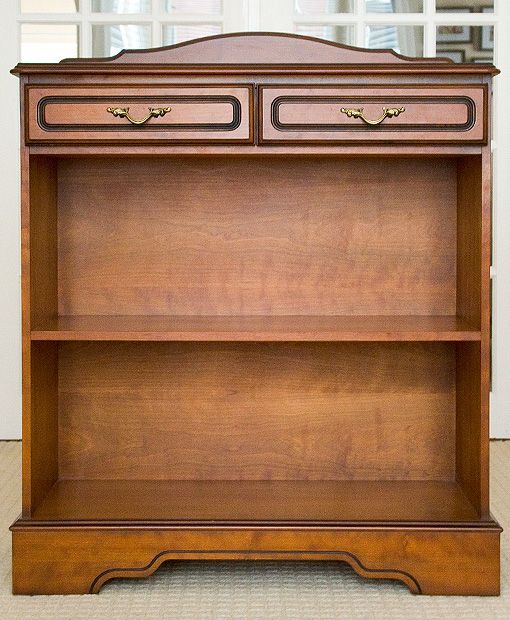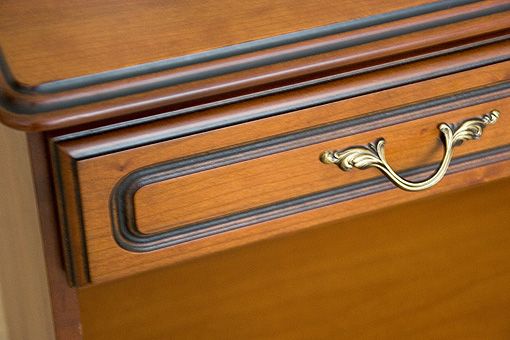 Alas! The shelves were just a smidge too short to fit the albums!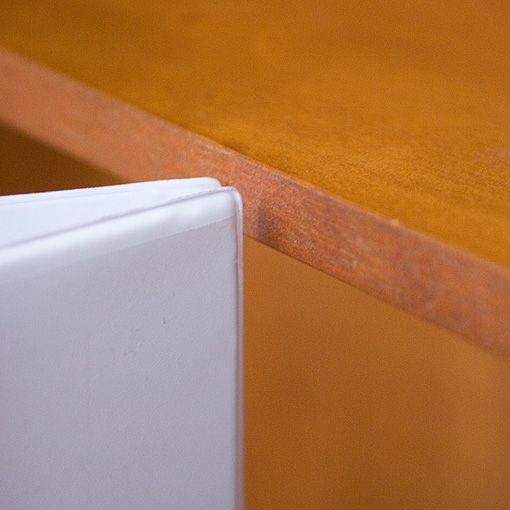 I decided to use it in the guest room as it was prettier than the side tables we had cobbled together (more on that later) and provided more storage.
I primed the bookcase and painted it with three coats of antique white paint. Grant didn't want me to distress it and since he rarely feels strongly about decorating stuff I conceded.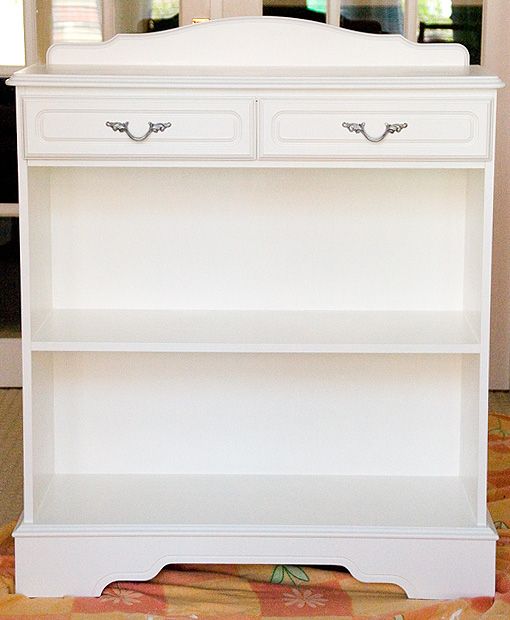 I even used the same handles on the drawers after they had their own makeover: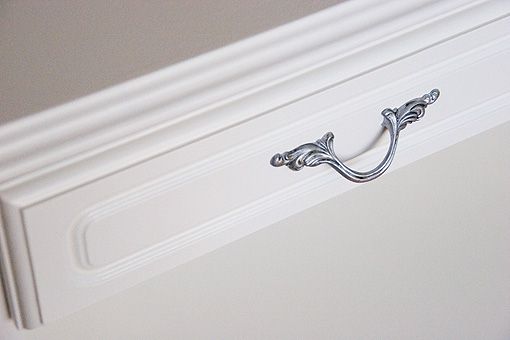 I spray painted the handles silver and rubbed some black acrylic paint into the grooves. When I polished the black paint off some of the silver came off too, revealing the gold beneath. Here you can see a plain spray painted handles and one after distressing: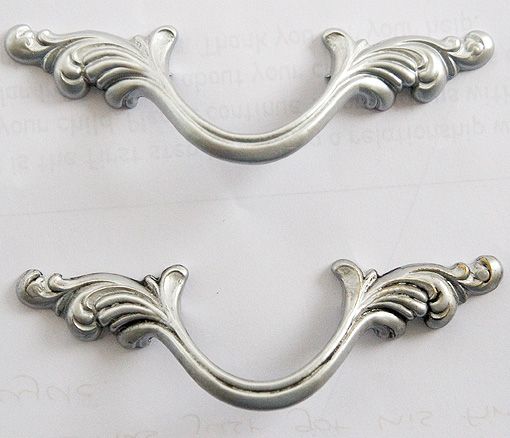 Here it is in the guest room, topped with a patchwork runner that I made today. I've been wanting to make a patchwork table runner for ages so when I decided to make a runner to protect the surface and had a rummage in my fabric box I was thrilled to find enough bits of fabric in the right colours to make one for the bookcase: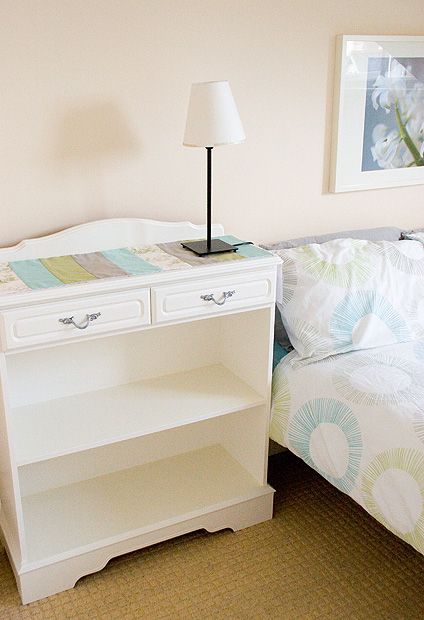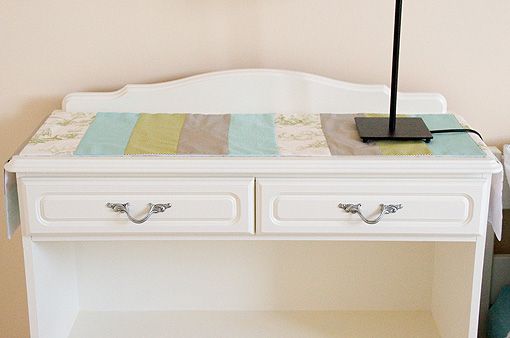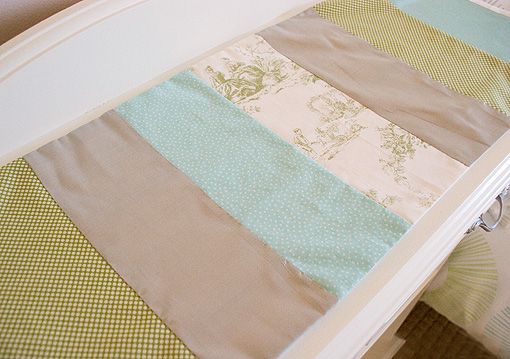 Remember the nightstands that used to be beside the bed?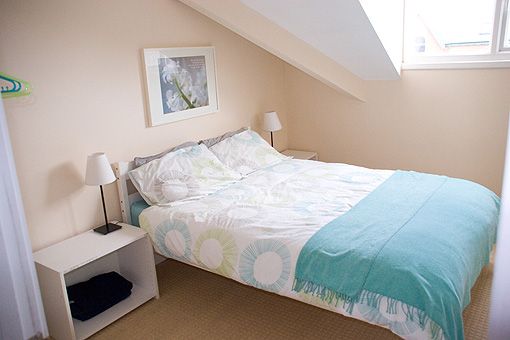 We made them by cutting a 60cm x 92cm kitchen cabinet in half. Well, I put the cabinet back together again by fastening leftover cabinet doors to the sides and it is the perfect size to house the albums that wouldn't fit into the bookcase. I still need to add a proper top and some trim to the front edges but here's how it looks so far (as you can see, Daniel has moved into the guest room to escape his brother's escapades at bedtime):