Yesterday I checked
the tide table online
to see when high tide would be and decided to go down to the beach for high tide at 10:16 today.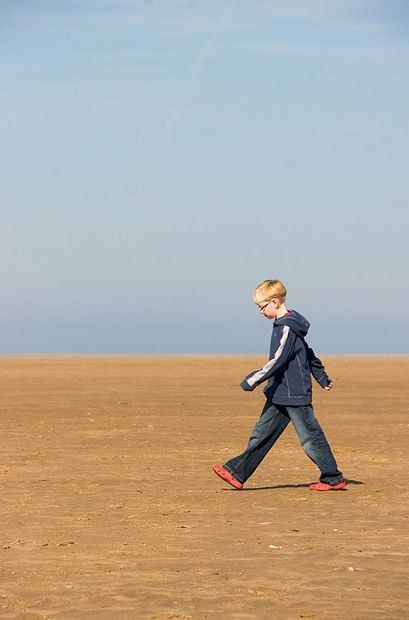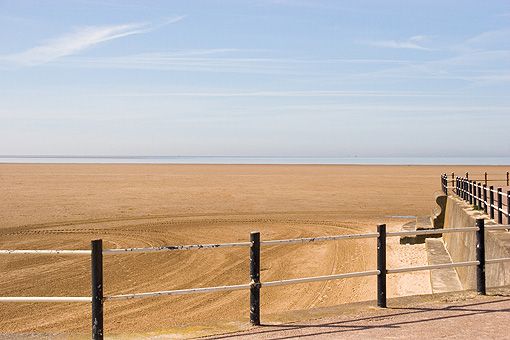 When we got there we still had to walk quite a way to the water's edge, and saw that the tide was steadily still coming in. I finally realised that the tide table website isn't on British Summer Time like we are! So for almost an hour we watched the water rise steadily up the beach.
Because we're on a sand shelf the tide comes in quickly, around a meter every 10 seconds. It never really gets deep though, only about knee depth and no waves.
You can see here how rapidly the water was rising - this is a plastic crate that was stuck in the sand: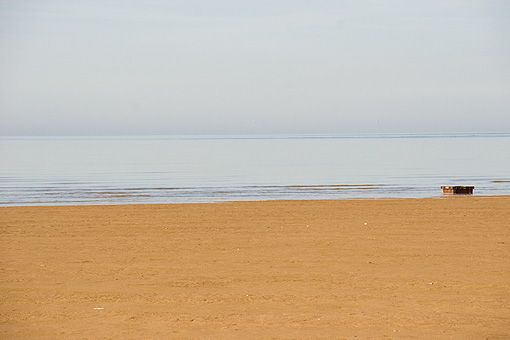 One minute later: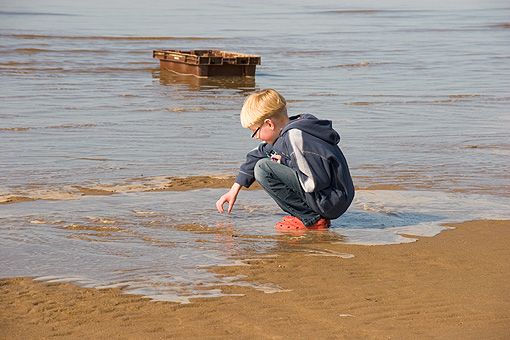 One minute later: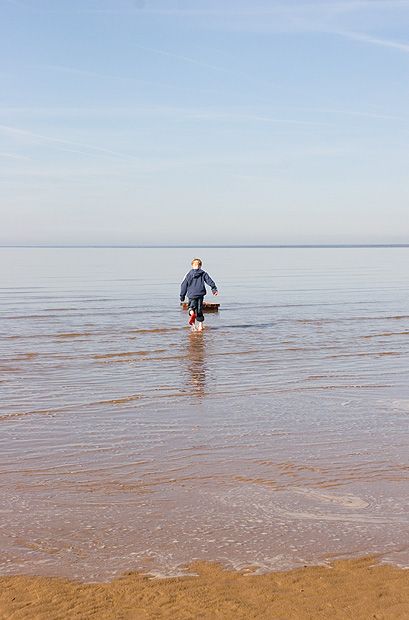 Five minutes later: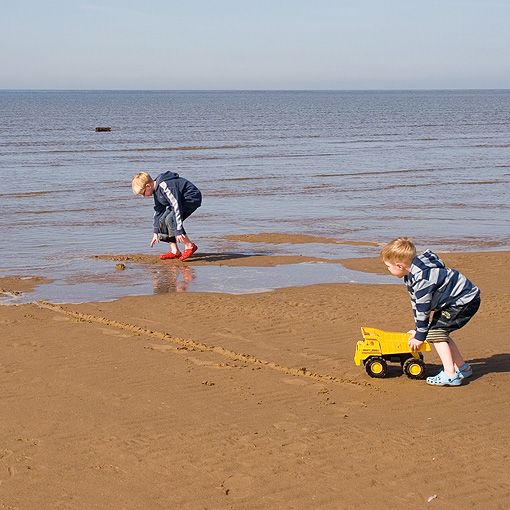 One minute later - can you see it all the way out there on the left?: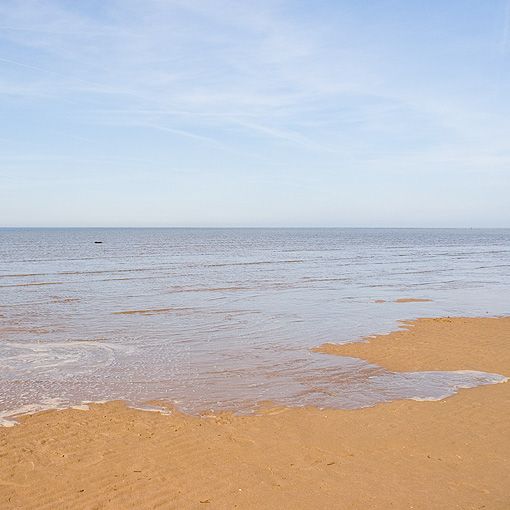 Noah was playing with his dump truck and stepped away ...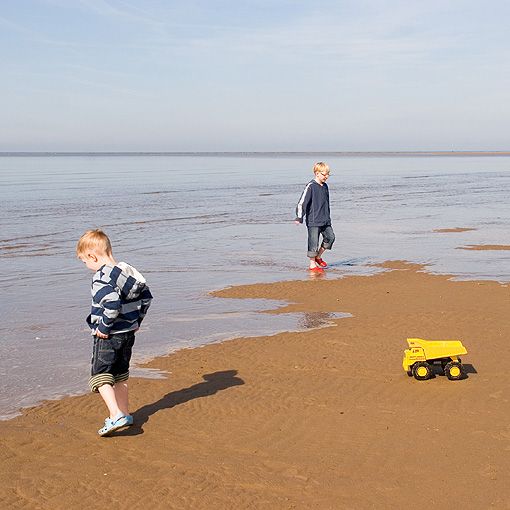 ... and when he turned back one minute later this is what he saw: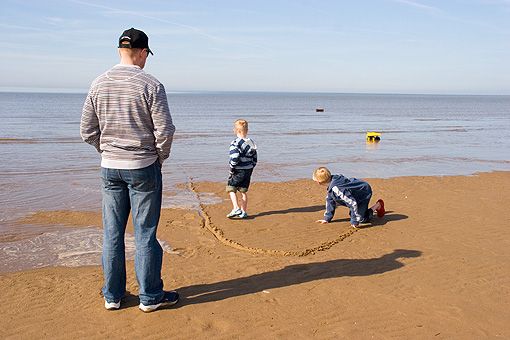 He freaked out! Luckily Daniel didn't mind getting his feet wet (the Irish Sea water was really cold) and rescued it for him.
Here is how the edges of the water look as it pours in. It's like watching flowing lava, it just steadily advances, making a SHHHHHHH noise the whole time.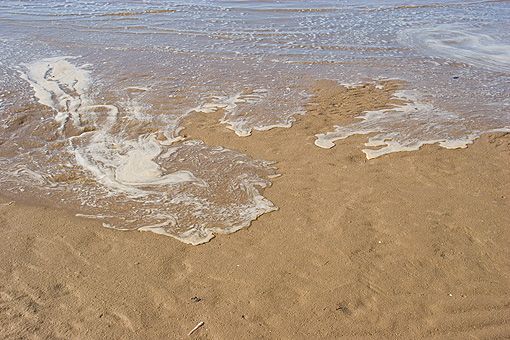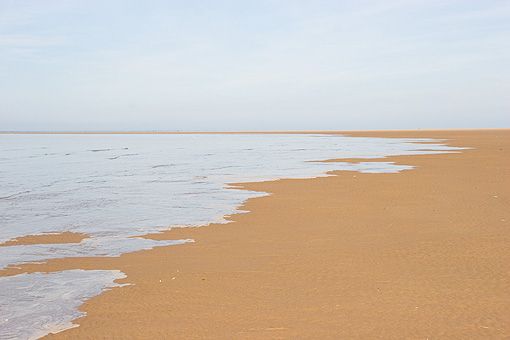 No, I'm not taking a dump, I was watching the kids and the water!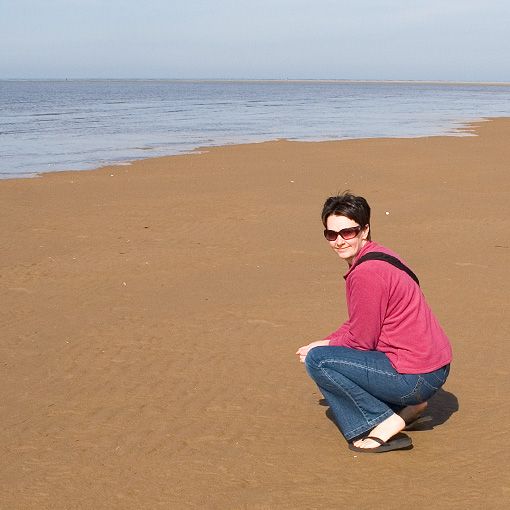 Watch out, Noah, your truck will soon get stranded out to sea again!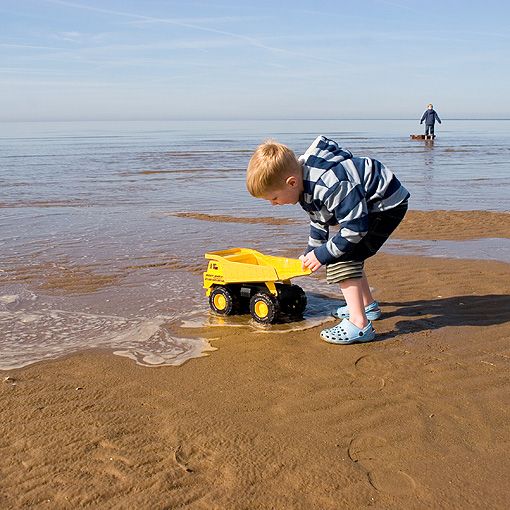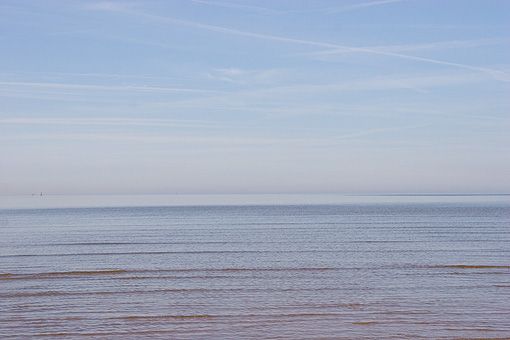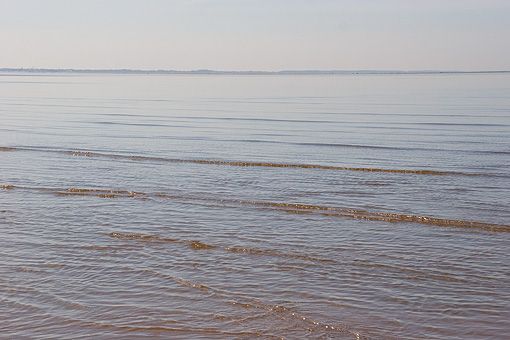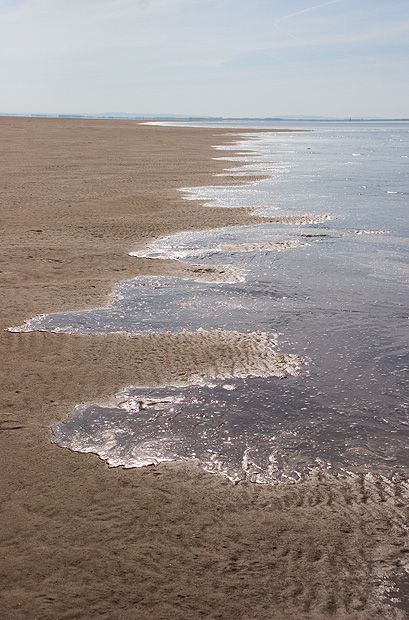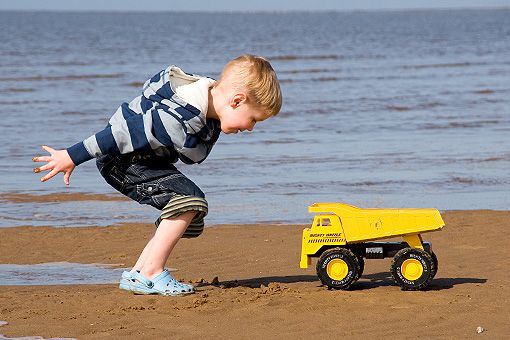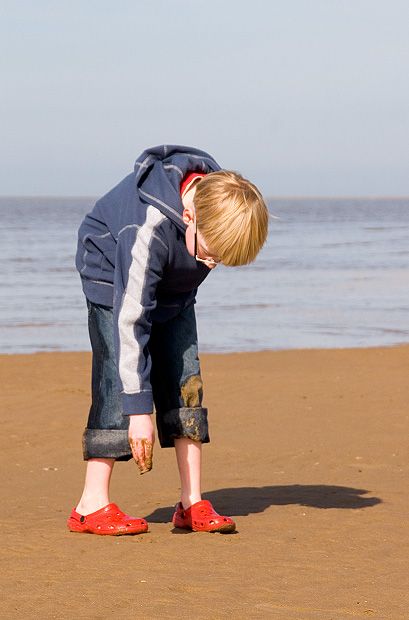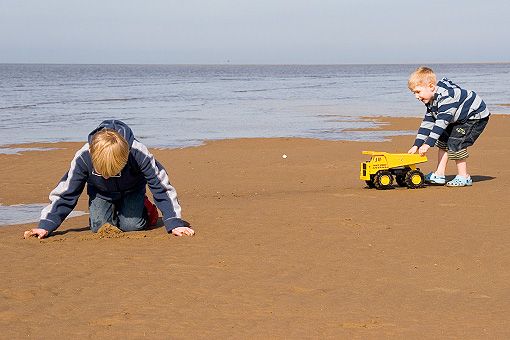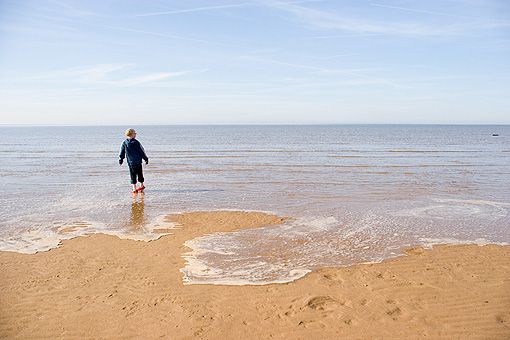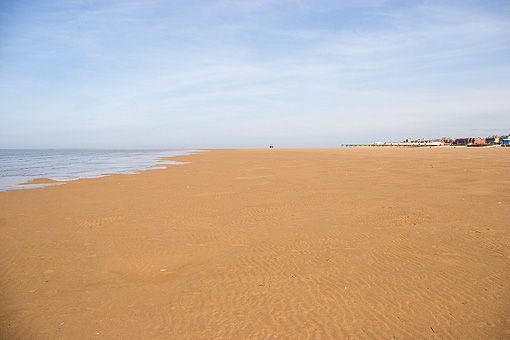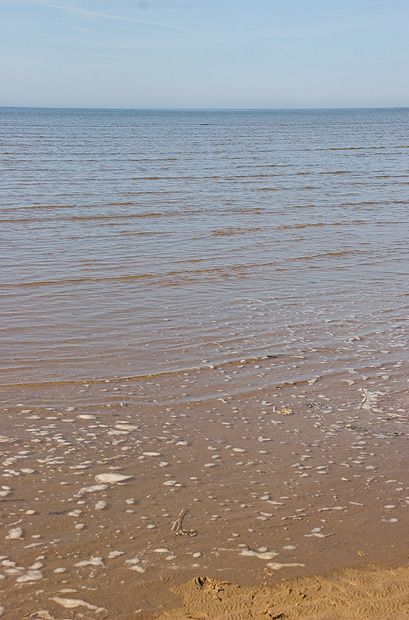 If you stand right at the water's edge (meaning you're actually slowly creeping backwards so you don't get your feet wet!) the water sounds like fizzy pop. As the ocean floods over the sand, air bubbles stream to the surface.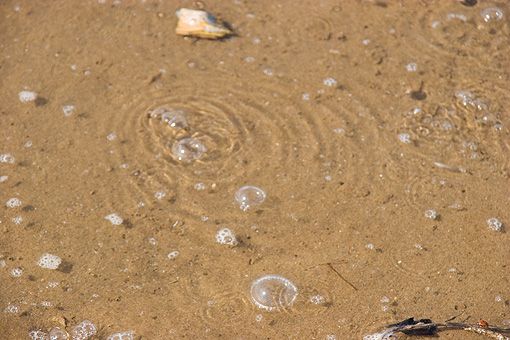 The beach at high tide when we left. The water still looks pretty far away because it was an 8 meter high tide - it only comes up to the sea wall when it's a 10 meter high tide.