And you thought your slow-cooker couldn't get any more fabulous! This cheesecake is absolutely heavenly and quite versatile - in this version I used Oreos for the crust and topped with shaved chocolate but you can use digestive biscuits / Graham crackers for the crust and top with fruit pie filling - or just eat it plain. Ooh, maybe try gingersnap crumbs for the crust and put a pinch of ginger and cinnamon into the cheesecake. Either which way, it's firm and creamy and just divine.
First, you'll need a slow-cooker (duh!) I bartered photography services for this one years ago. It's very old and one of the feet has come off (hence it's propped on a stainless steel trivet) and it has a chip but it fits my loose-bottomed cake pan perfectly so I use this one instead of my new one for cheesecake.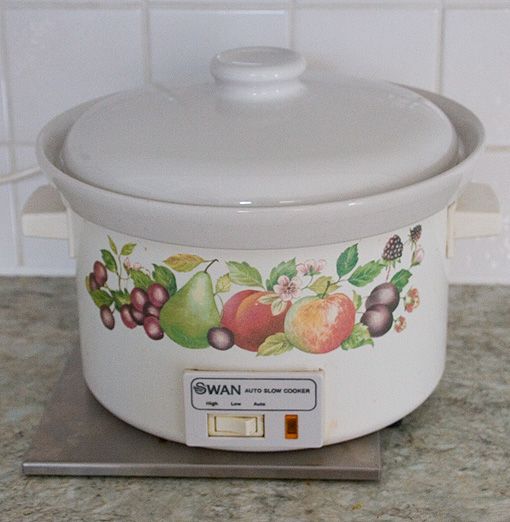 Slow-cooker Cheesecake
Crust
150g digestive biscuits (or go ahead and use a whole packet of Oreos)
2 T brown sugar
2 T melted butter (halve this if you're using Oreos)
Filling
450g soft cheese
150g white sugar
2 large eggs
50ml double cream (mmm ... cream ...)
1 T vanilla flavouring or extract
1 T flour
Directions
Find a heat-resistant dish that will fit into your slow cooker for the cheesecake.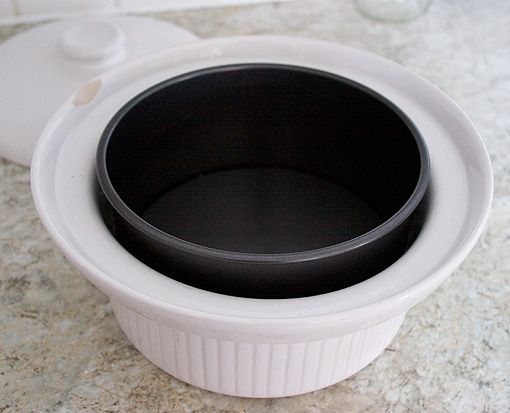 Crumple up some foil at the bottom of your slow cooker for the dish to rest on – you want your cheesecake dish raised slightly off the bottom of the slow cooker dish.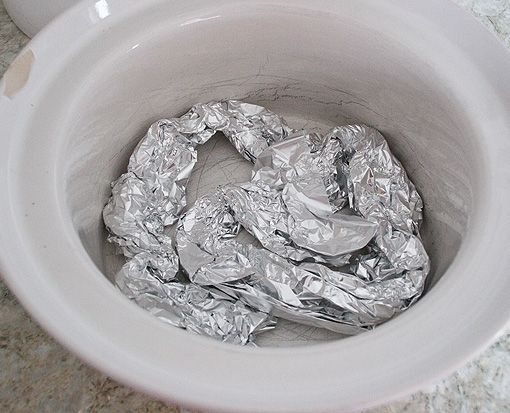 Crush your biscuits in a bowl by smashing with the end of a rolling pin or a glass jar or run through food processor or blender or put into a ziploc bag and smash with a rolling pin. (I use my Pampered Chef food chopper to make the crumbs.) Add melted butter and brown sugar. Stir until it's wet and crumby. Press the crumbs into the bottom of the dish you are going to use.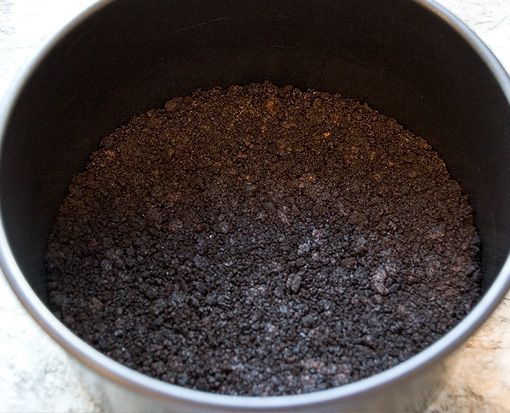 In a separate bowl, cream the cheese, sugar, eggs, flour, cream, and vanilla with a hand-mixer. Pour the cheese mixture on top of the crust. Don't forget to lick the bowl.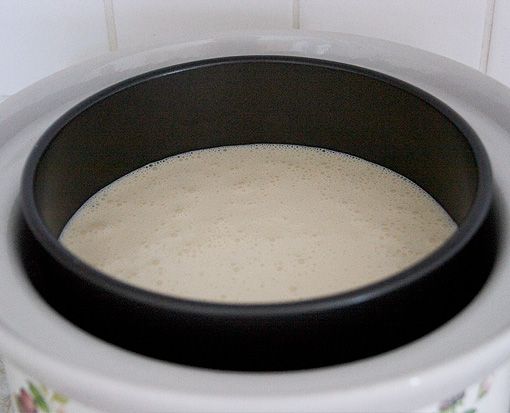 Cover and cook on high for 2-3 hours. Check after 1 hour, just in case. (Mine takes almost 3 hours.) The cheesecake is done when the edges are no longer shiny and have set. If the cheesecake isn't perfectly set in the middle, but mostly cooked, you can unplug your slow cooker anyway.
Let the cheesecake sit in the uncovered cooling slow cooker dish (you can remove the crock from the slow cooker) for an hour, before removing and transferring to the refrigerator. Chill in the refrigerator for at least 2 hours before topping with grated chocolate or tinned cherry pie filling if you wish. Cut and serve.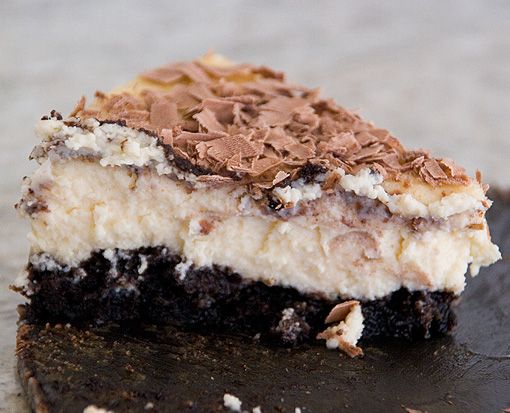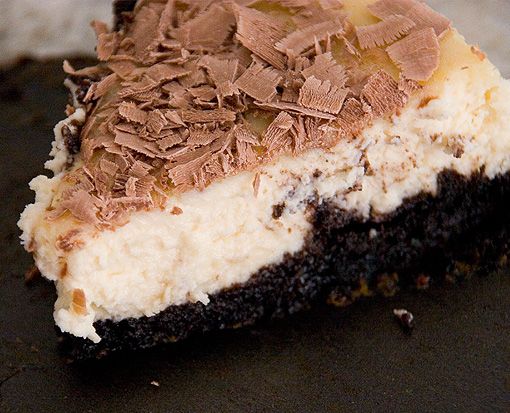 You may have noticed in my "what I wore" posts that I have gained weight.
This is one of the reasons why.
Good luck resisting.