Photos from my recent visit to my friend Laura. She is as much of a food slut as I am so we were very badly behaved (in terms of eating naughty things).
First up was lunch and of course we ordered dessert. Here's Laura with her chocolate fudge cake: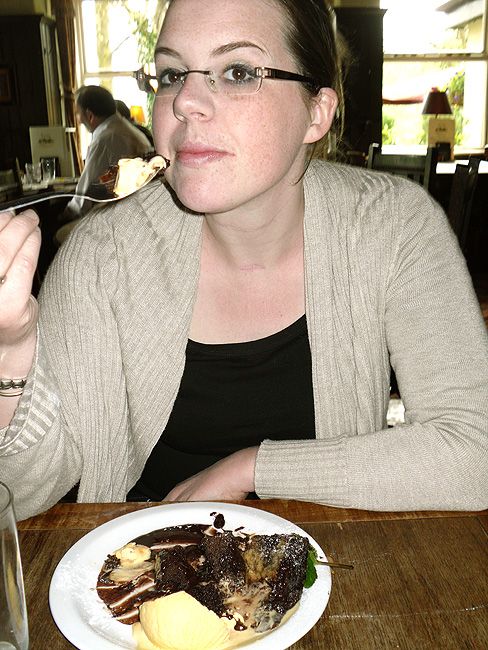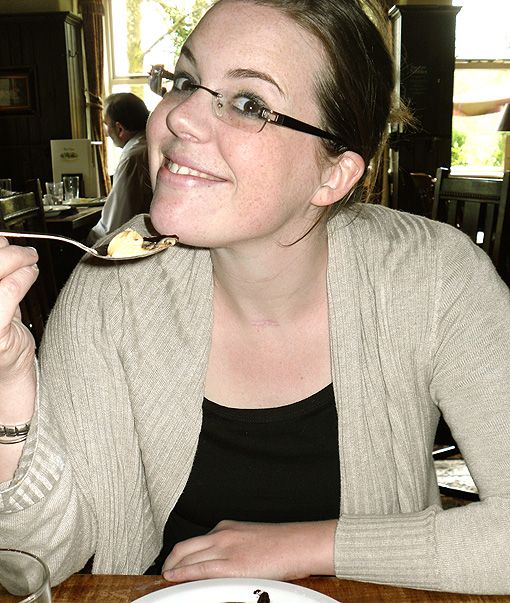 My delicious cookies and cream cheesecake: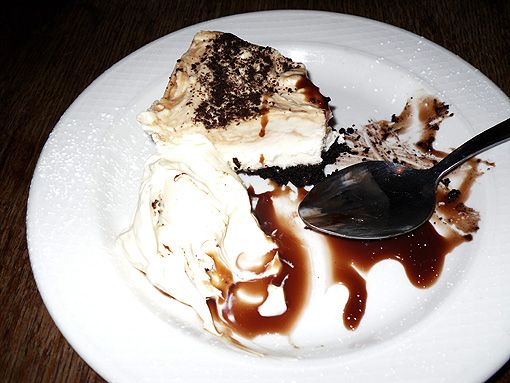 I swear I was wearing makeup that day, but you can't tell from the pictures: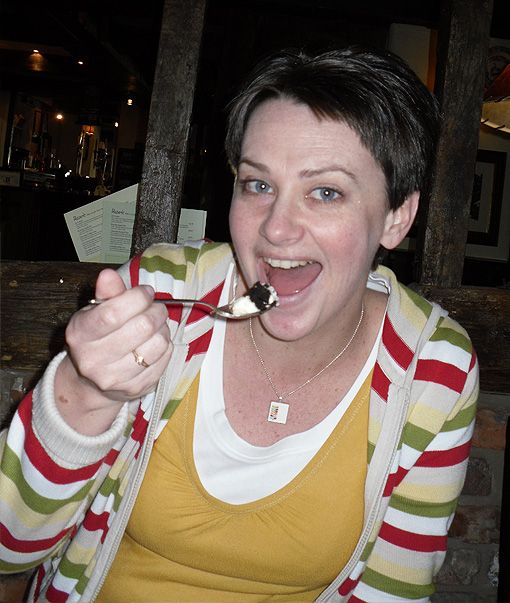 For supper she made a delicious salad -
here's the recipe
- doesn't it look pretty?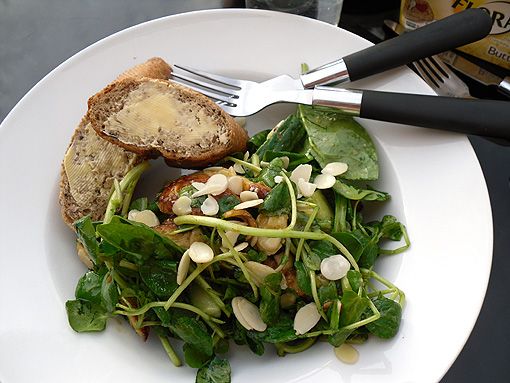 Laura and her husband Tim: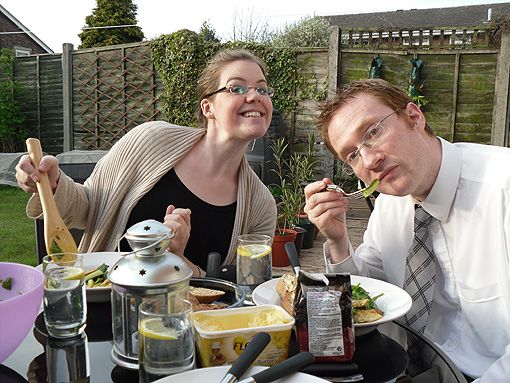 Holy Wrinkles Batman!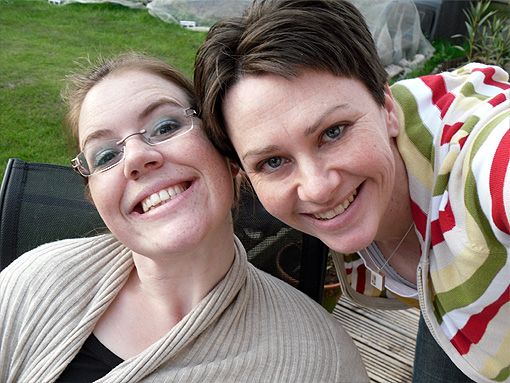 I call this one "Ode to Oreos Milkshakes" - *sigh* good times, good times ...