The longest we have ever been in a home is 3 years, and even then we had been house hunting and had had our offer accepted on another house after 2 and a half years (it took 5 months for us to complete and move).
We've been in our current house for almost 2 and a half years now and I have been GOING. STIR. CRAZY. wanting to move or renovate or decorate or SOMETHING. It's a compulsion, I tell you.
Of course, moving home isn't really on the cards right now and there's no point putting money and effort into home improvements when we are actually planning on selling this house within the next year.
I considered rearranging furniture but each room has the furniture placed in the best possible position and wouldn't really work any other way, thanks to things like fireplaces, doorways and radiators.
So what's a girl to do when she has an itch to scratch? Why, swap rooms altogether, of course!
I decided to switch the living room and studio / office around. I found that we spent hardly any time in the living room because it's so gloomy - the only natural light it gets comes through two small deep-set windows and of course from the doorways. I felt it would work better for our computer room, now that I don't need the big space of the front room for my photography studio.
On Friday the boys were at school and Grant was sleeping after his last night shift. I spent some time making a to-scale floorplan of each room and seeing if the furniture would work and how I would place it, then when I was convinced it would work I went to town.
I got this far before I realised that there might be problems with moving the computers to the other room in terms of phone line.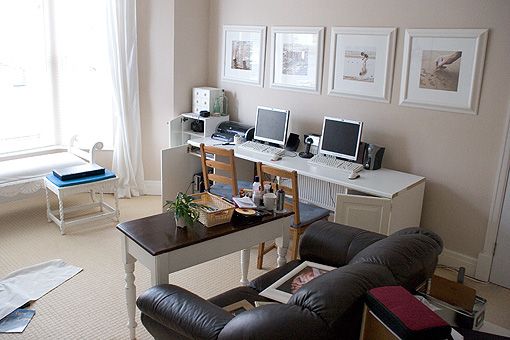 It was agony waiting for Grant to wake up but wake up he did eventually (after the boys were home from school). He was thrilled that I was swapping the rooms around (no, really, he was, I'm not being sarcastic!) and said it would be fine to run a long cable from the phone line short term with the longer term plan of making our internet connection wireless for all the computers.
He helped me move the furniture and set up the computers again and this is the result - please note these pictures are unstaged and there are still things I want to add / change so it's not completely done yet.
Looking into the front room from the French doors BEFORE:
NOW: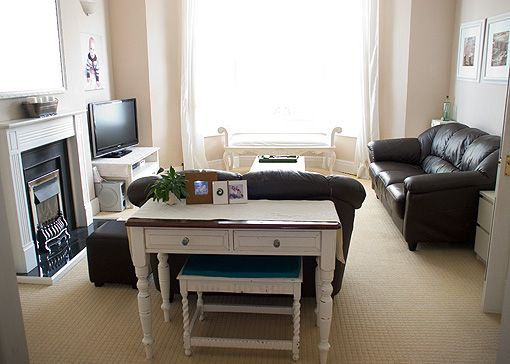 BEFORE:
NOW:
BEFORE:
NOW:
BEFORE:
NOW:
Facing into the room from the hallway BEFORE:
NOW (Ignore the trailing cord, it's temporary):
BEFORE:
NOW: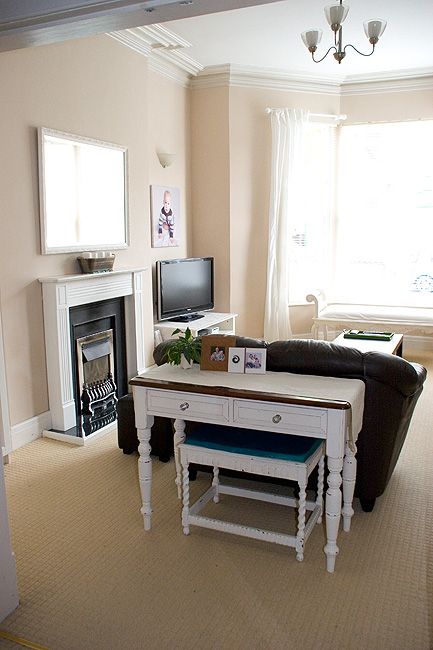 BEFORE: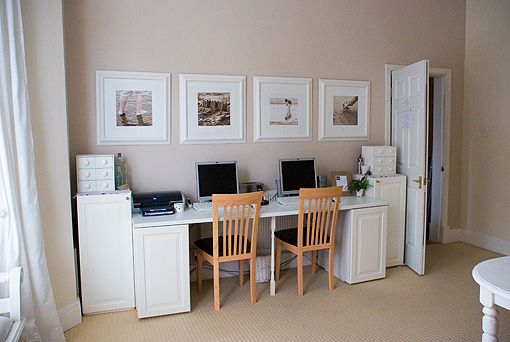 NOW:
BEFORE:
DURING:
We initially used the coffee table to stand the TV on but I hated it. (We couldn't use the units it had stood on in the old living room because the alcove in this room is narrower).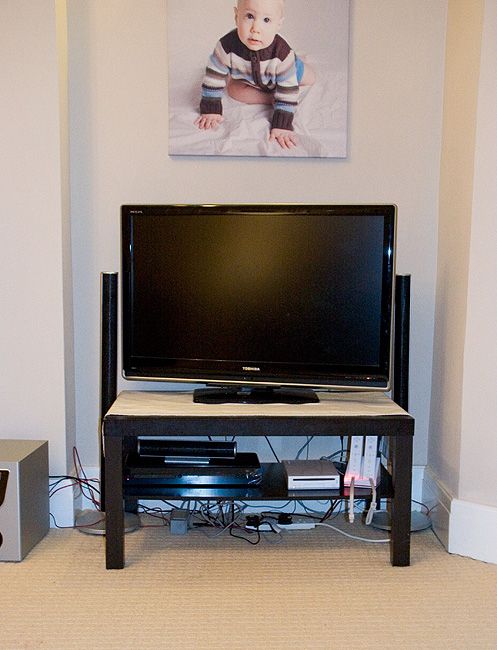 I went on the lookout on eBay and at local furniture reclamation places to find a suitable TV stand. I found this brand new one on sale for £29 at a place in Preston and we went through to get it: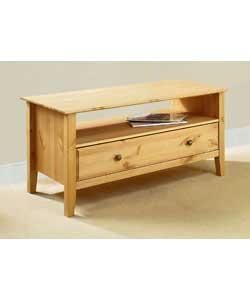 It was flat-packed so I painted all of the pieces antique white before assembling - it was sooo much quicker and easier than painting a ready-assembled piece of furniture! I LOVE IT!
NOW: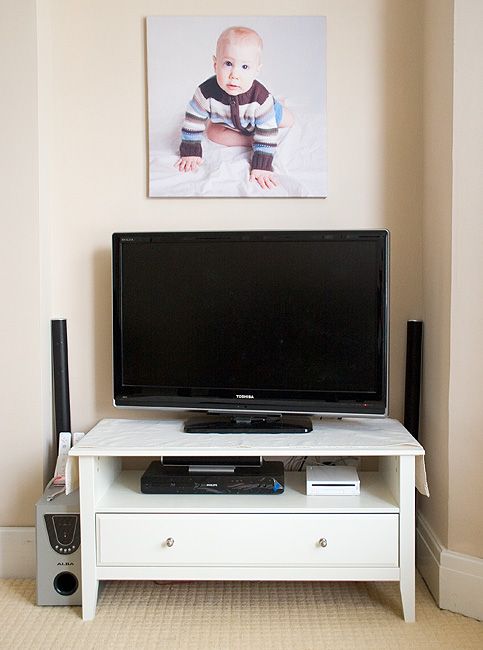 Some more details - I am so not finished tweaking this room.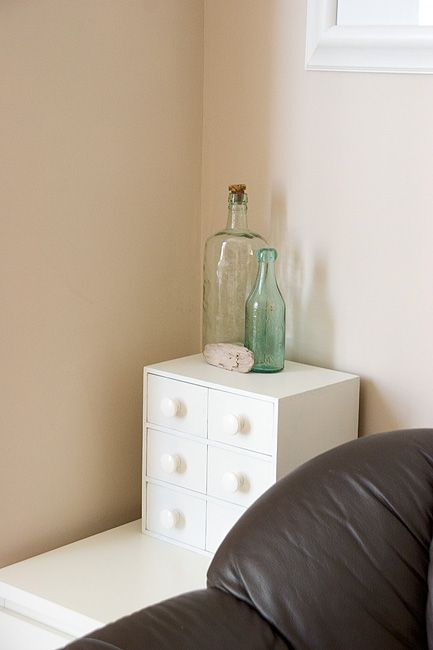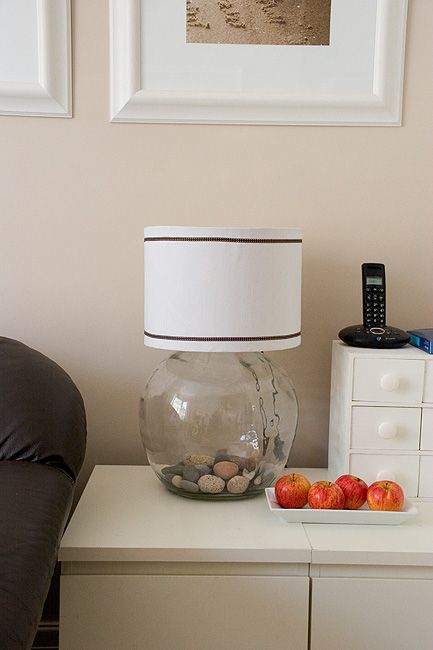 And what about the office? Here you can see it through the French doors: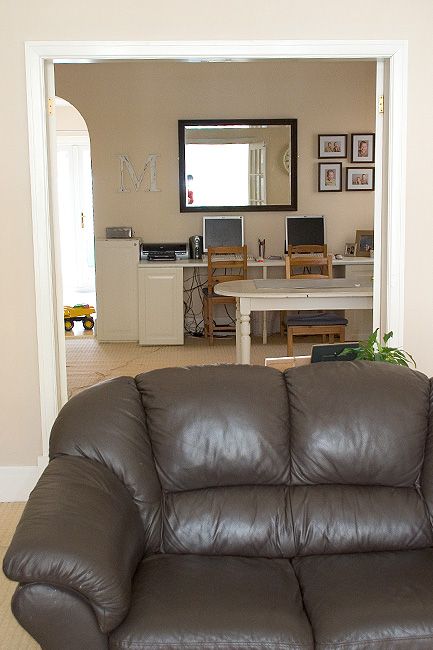 BEFORE:
NOW (the cables and cords will all be sorted out when we go wireless):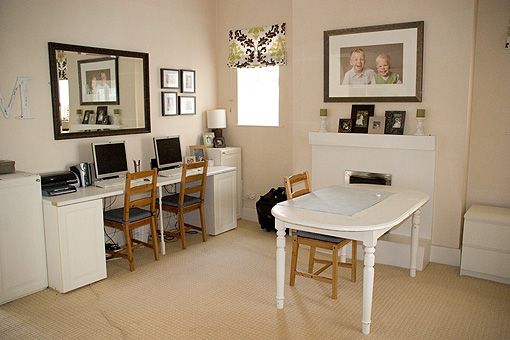 BEFORE:
NOW: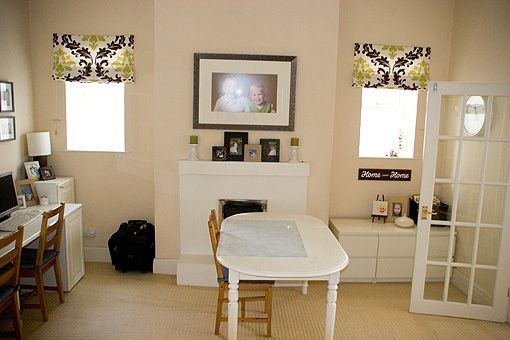 BEFORE:
NOW: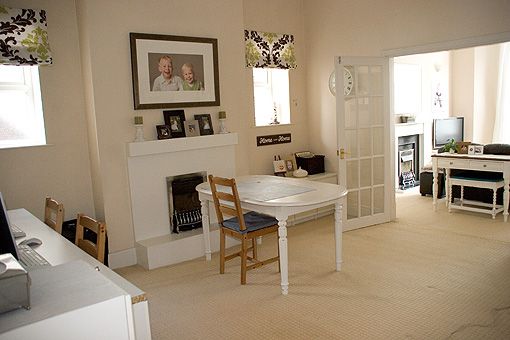 We're really enjoying the change so far!