We're having the most lovely Saturday. The weather is beautiful, not too hot and not too cold, no wind, blue skies. I have all the windows open to let the warm air in (our house is cold). I've been doing laundry, cleaning, pedicure, decorating project (I'll obviously post pics when it's done) and the boys have been playing beautifully together. Here's our lunch (sandwiches filled with tuna, ham, jam and peanut butter):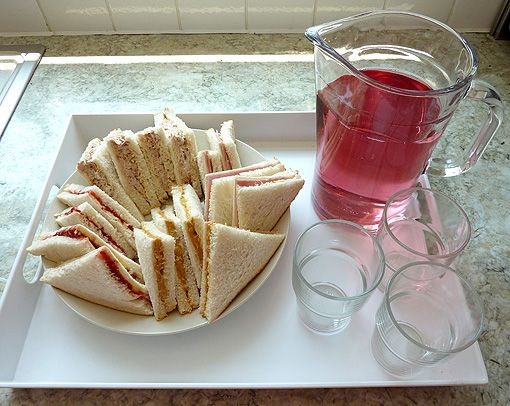 Eaten outside under the tree.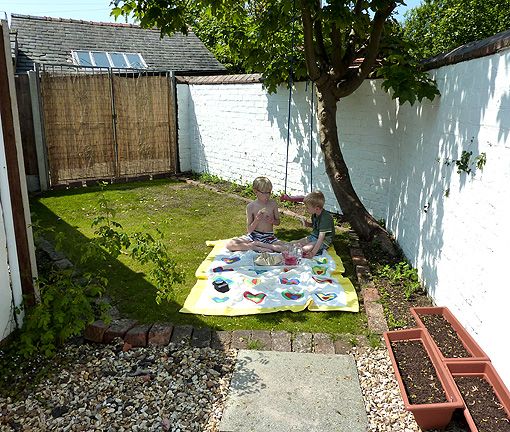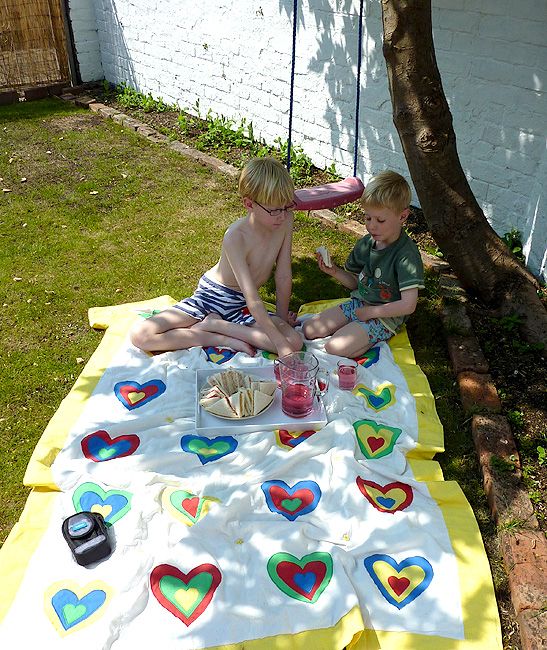 And a little "swim" afterward! Noah decided he needed his flotation vest even though it's only a foot deep and too cold to really float in!