I wore this to college on Thursday. Initially I tried the chiffon blouse over a long-sleeved black top but it just didn't look right. I ended up pairing it with this purple cardigan.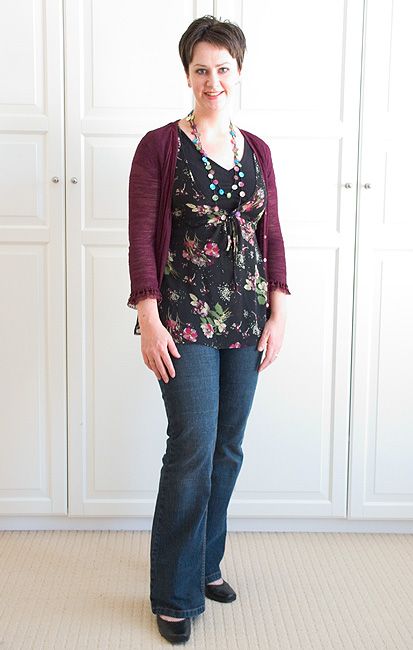 Velvet ribbon and lace ruffle on hems: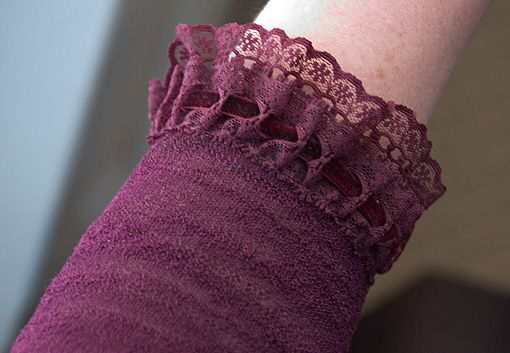 Thank goodness I hadn't worn the long-sleeved top as the day actually turned out to be hot and the classroom was boiling hot. I was wishing I'd worn sandals! It's been so cold this year that this was the first hot day we'd had, really, so I hadn't anticipated real summer weather.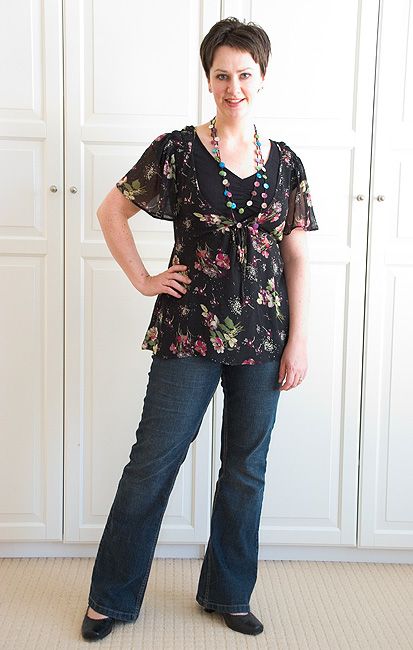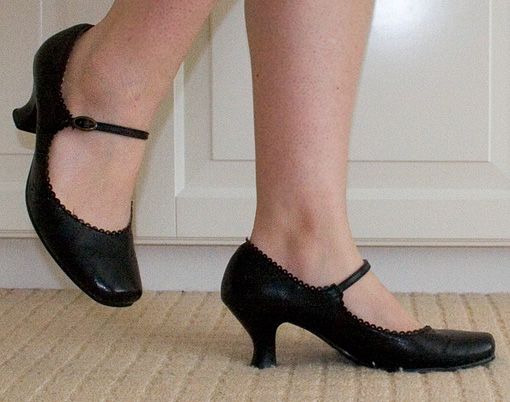 Cardigan: charity shop (thrift store)
Black t-shirt: Matalan
Chiffon tunic blouse: eBay
Jeans: Matalan
Necklace: Matalan (on sale)
Black shoes: Shoemarket
I wore this outfit to run errands. I wanted to share it because I wanted to point out that this floral top has a big cutout at the back - it shows your bra strap. It's also a little low cut in front. But when I shop, especially in charity shops and eBay, I look at everything - strappy, low cut, strapless, sleeveless, backless, it's all good for layering with tops underneath or cardigans over the top to make it modest!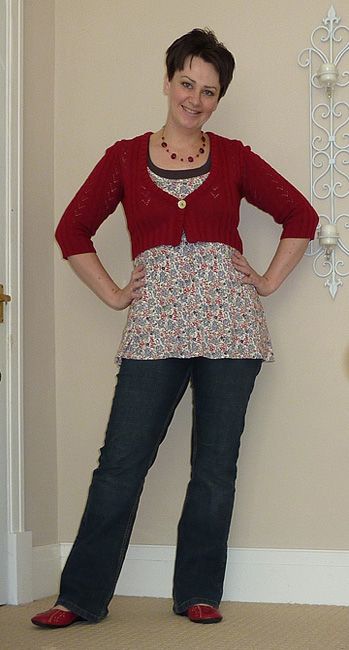 How cute or my red leather Mary Janes that I got (new) off eBay?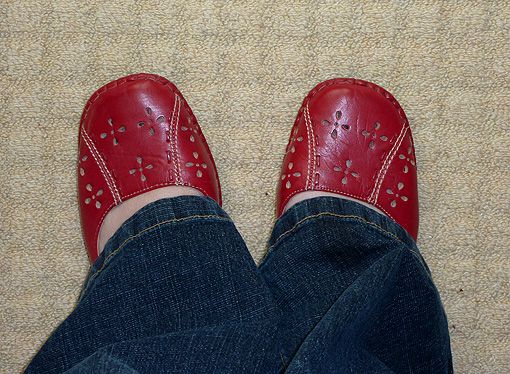 Brown vest top: Tesco
Floral t-shirt: eBay
Red cropped cardigan: eBay
Jeans: Matalan
Necklace: Matalan (on sale)
Red shoes: eBay