I am sensitive to visual clutter and it irritates me so you can imagine that I wasn't overly thrilled with the mess of cables underneath our computer desk: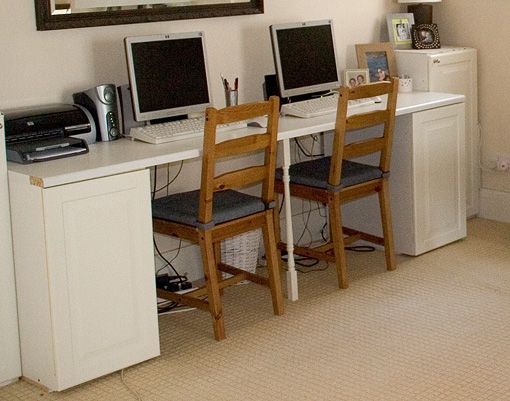 The other day I had had enough of it and took the time to hide them. It didn't even take that long. I hung the socket extender thing on two screws (they have holes on the back for hanging on screws), stuffed the cables behind the cabinets and made sure they stayed there by binding them with rubber bands hung on screws: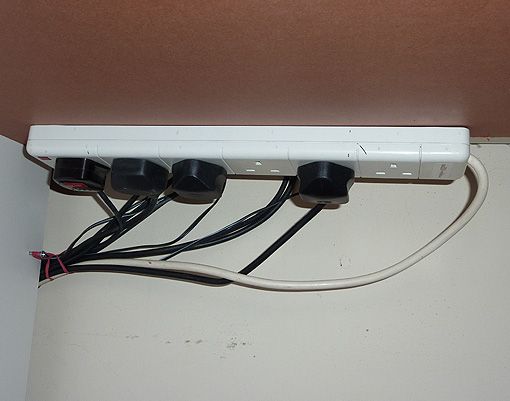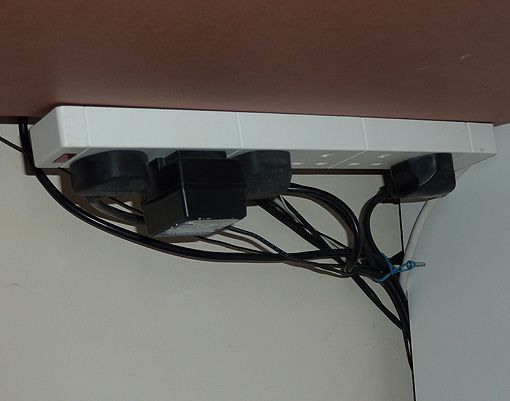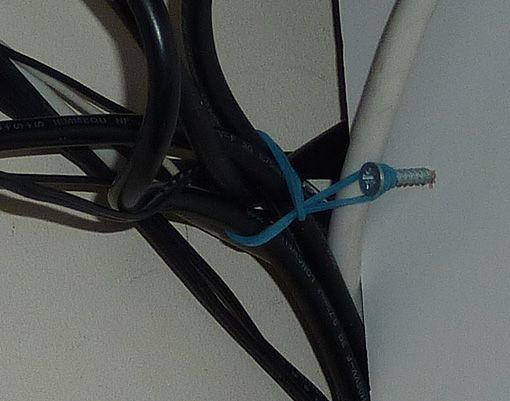 Ta da! Sooo much better! I wish I'd done it ages ago!