Ages ago I was obsessed with the idea of a beautiful big silver sunburst mirror above our bed. Of course, they were all out of my price range but I liked the look enough that when I saw this gold sun mirror at Matalan marked down from £15 to £3.70 I snapped it up.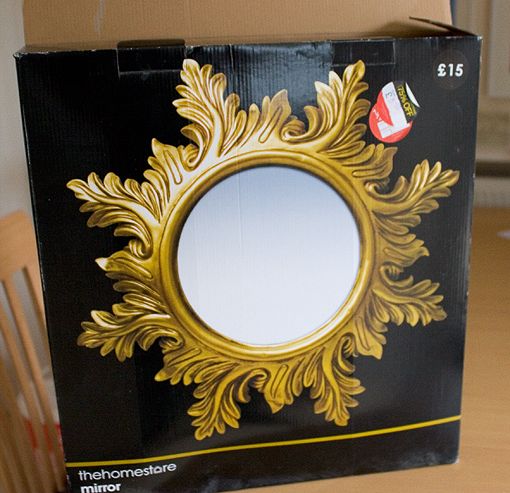 It was way too small for above the bed. I kept it for a while then decided to paint and distress it one day: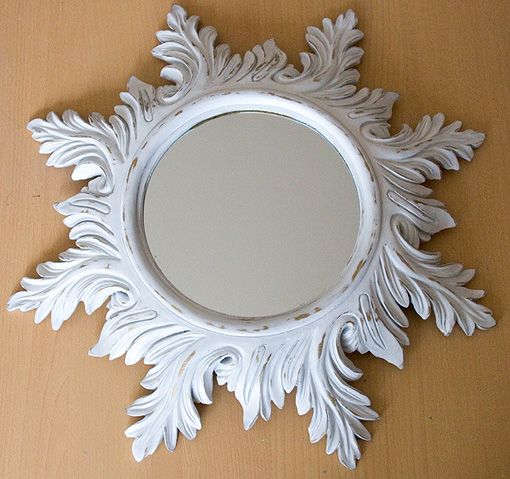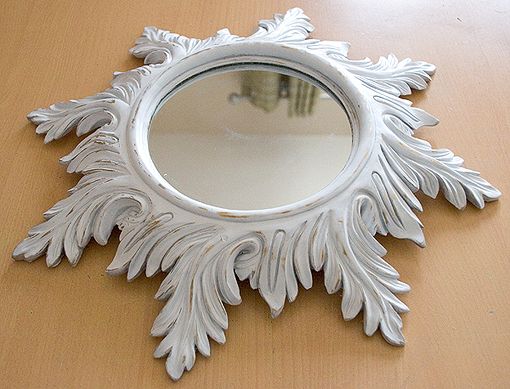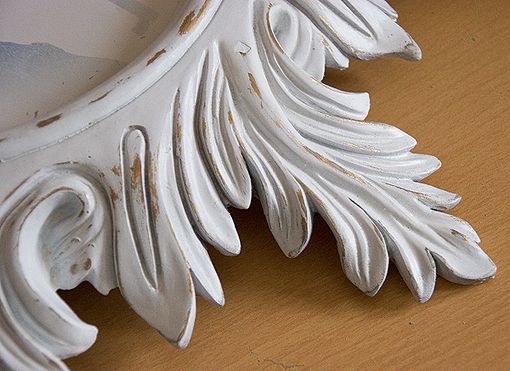 Then it went back into its box and into the cellar again. I liked it a lot, I just didn't have anywhere to put it. I finally realised what the problem was: the mirror was too small to be functional as a mirror. It would have to be hung too low to look good on the wall and if it was hung higher, simply for decoration, it would reflect odd things.
I made up my mind what to do with it after we switched the studio and living room.
I spent some time removing the chipboard backing and scraping out the hot glue that held the mirror in the frame. Then I found a clock face picture on Google Images, altered the colouring and size and printed it out on cardstock:
I spray mounted it to the original chipboard backing and put it back into the sun frame. I had to stack some cork stickers under the little clips as the mirror had been removed and the chipboard wasn't thick enough.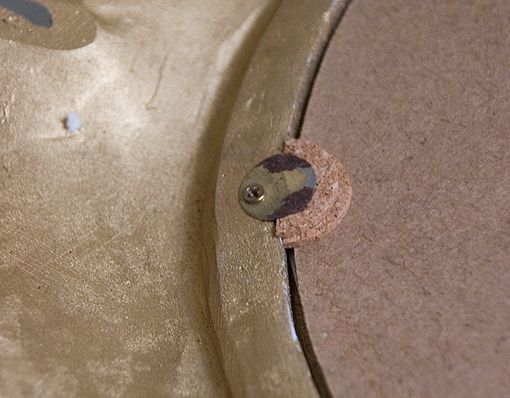 I bought a clock mechanism for next to nothing on eBay and installed it (very easy). Unfortunately I bought the wrong size hands and they were too long so I had to snip the points off - but it still looks fine.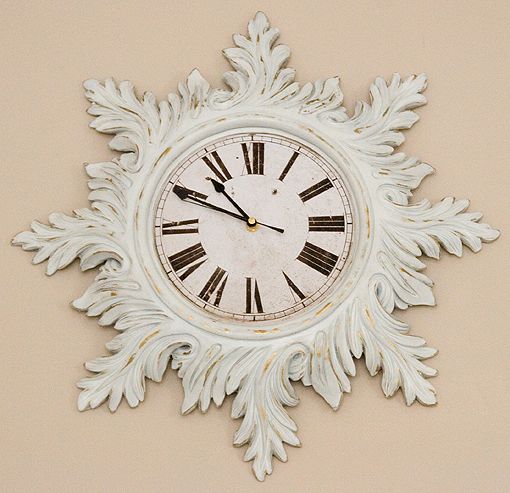 Voila! A much-needed clock in the living room. I love it!