On one of the days we went on a lovely walk at a place near Tieringen. When we first met up with Grant's parents' friends it started pouring with rain. We waited it out and before long the rain reduced to a drizzle and set set off. It soon stopped altogether and thankfully held off for the rest of the walk.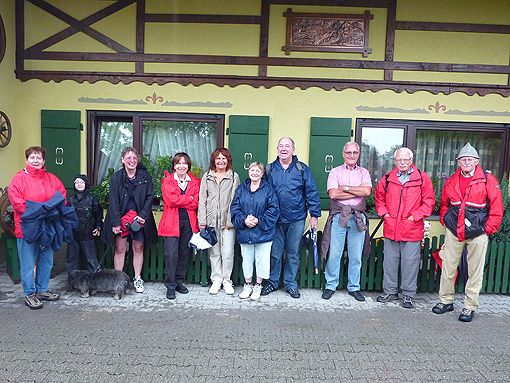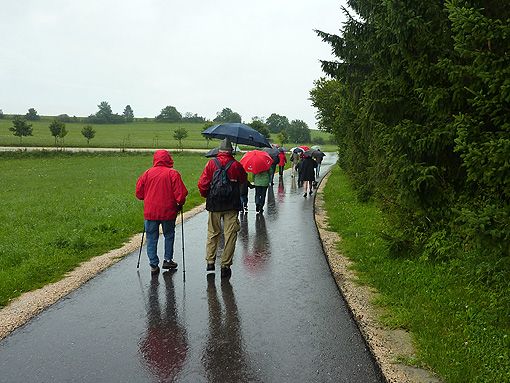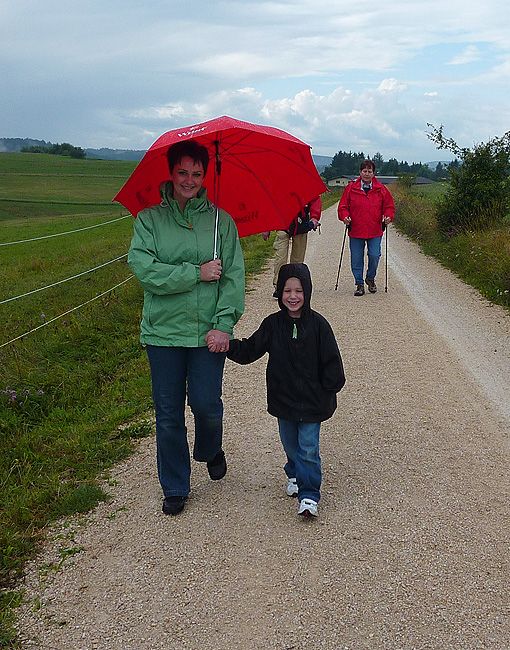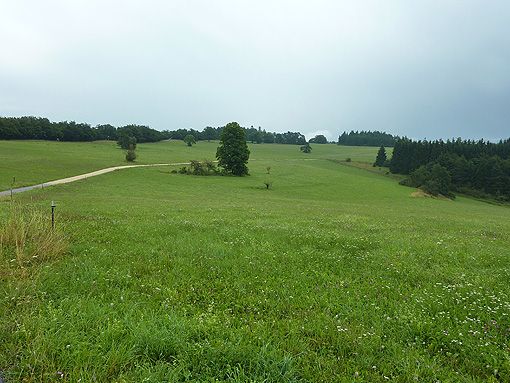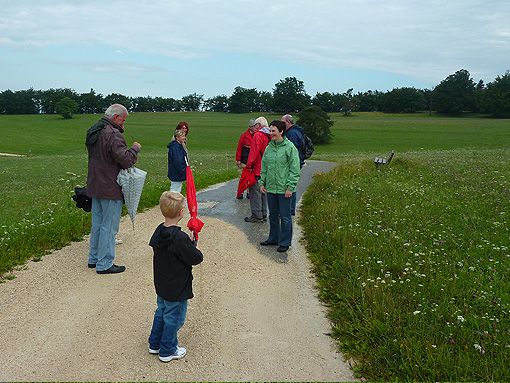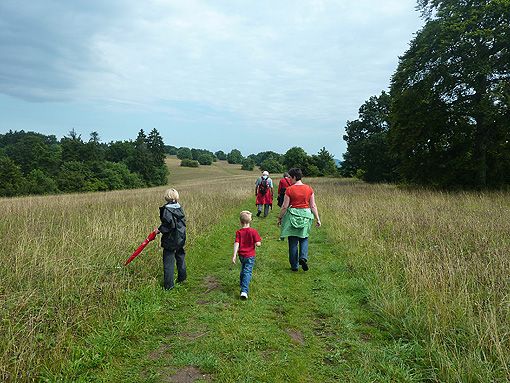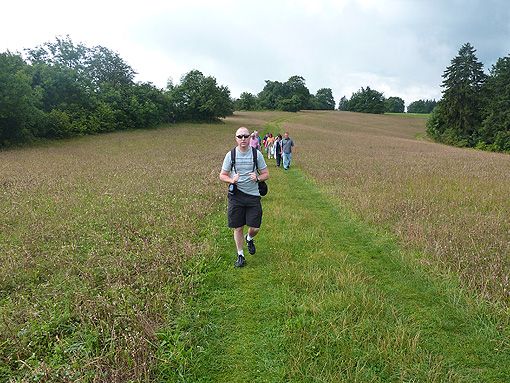 We came to this sudden sheer drop, with no warnings or barriers or anything. Just an abrupt cliff!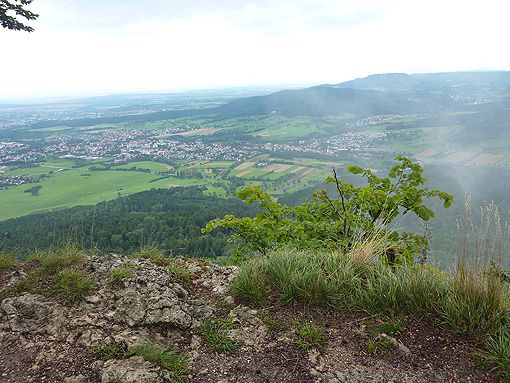 Careful, doggie!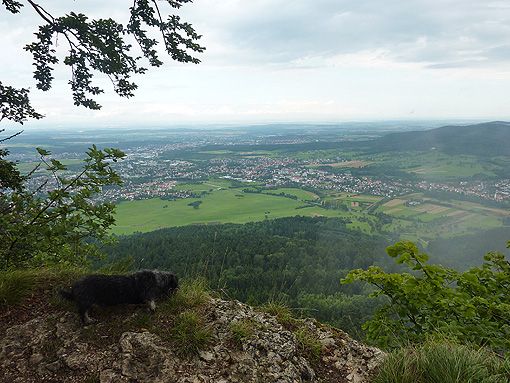 A misty view of the valley below.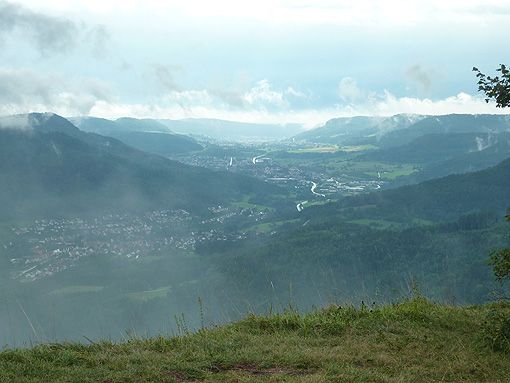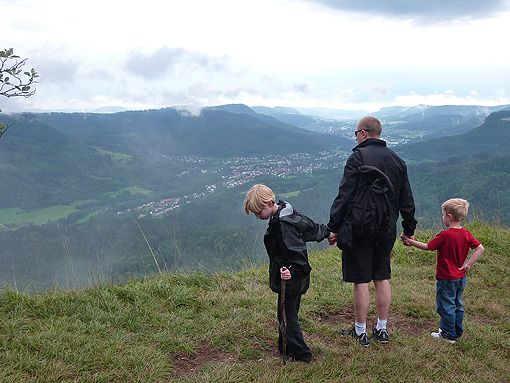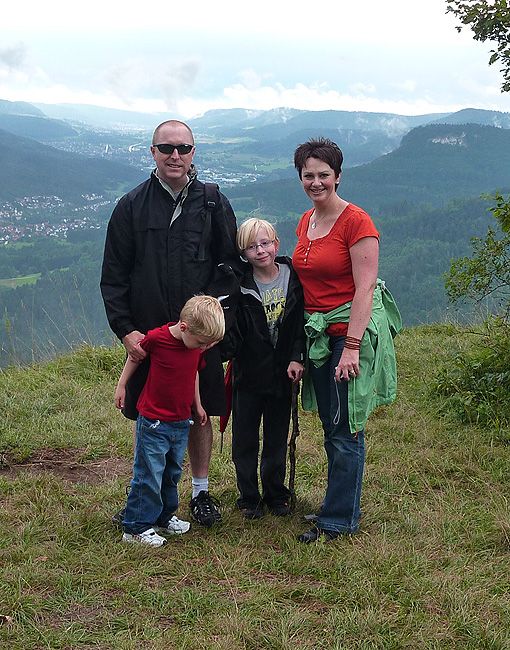 Our family with Grant's parents. I don't know what the weather did to my hair!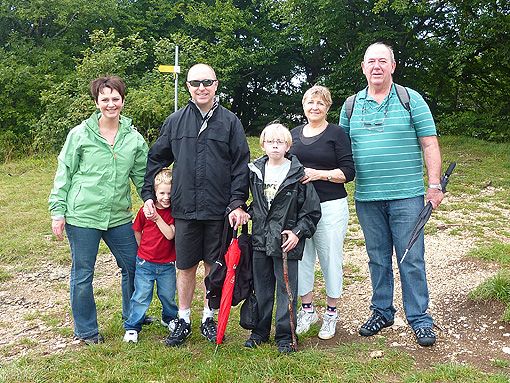 We had lunch at the restaurant afterwards: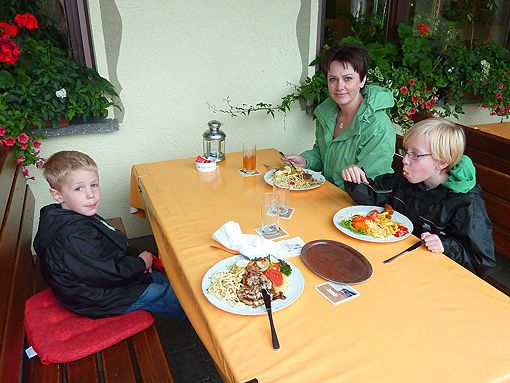 Mmm, delicious! Those noodles are called spaetzle and are divine.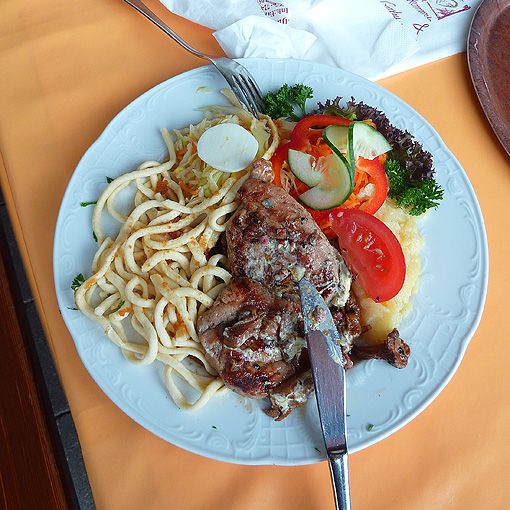 The cream mush on the right hand side is German potato salad - no mayonnaise, just vinegar, oil and a touch of stock.