I've mentioned before and I' ll say again how wonderfully warm, kind, generous and welcoming Grant's parents' friends in Germany were. We enjoyed delicious meals with them - here are some photos I took: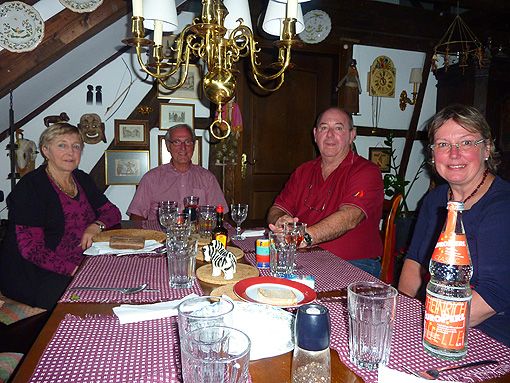 Daniel made firm friends with their little dog - he took this photo so then I had to get a picture of them together:
On this particular day we were invited for afternoon tea and we were served a delicious array of cakes:
Noah enjoyed playing with the train tracks: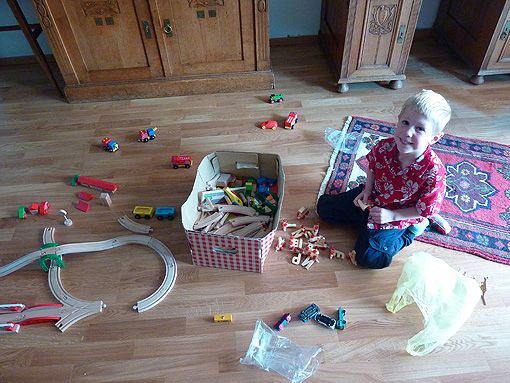 We then headed off to a play park for the kids to have some fun while Grant's parents visited another friend in a nursing home. I enjoyed relaxing on this swing and reading - but when I later stood up I was totally seasick!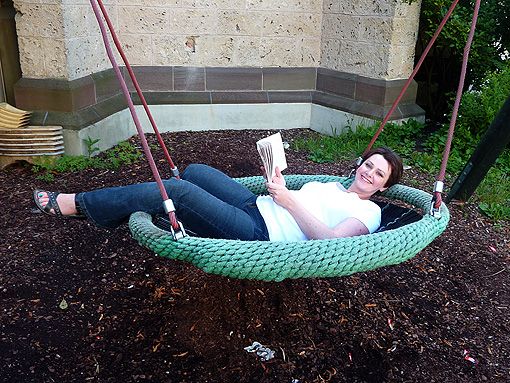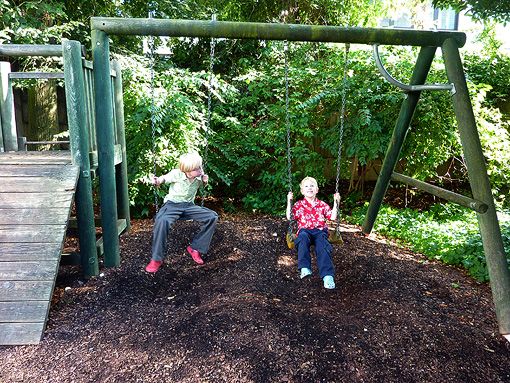 We then headed off to an Italian restaurant with everyone else: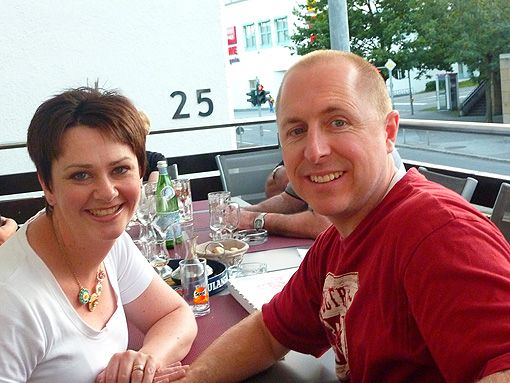 We ordered a kiddie's pizza for each of the boys and then Grant and I each ordered a pizza. Two twelve-inch pizzas arrived. We expected the kids' pizzas to come soon. But then two 16 inch pizzas arrived!! Would you expect a child's pizza to be 12 inches??? Especially for 4.50 Euros! We were so embarrassed with all of the pizza down our end of the table, we had to share with everyone else!