Remember this crate from when we went
berry picking
?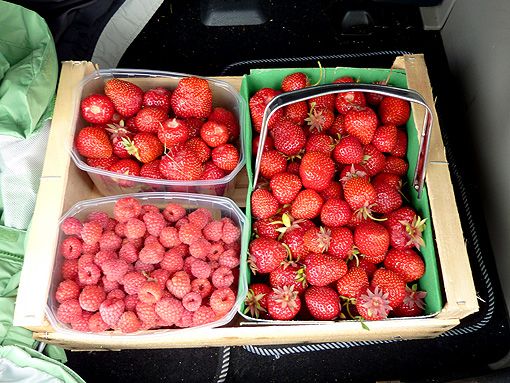 It looked like this:
But then I painted it green. I mixed up some acrylic paint and emulsion (latex) paint that I had lying around until I had the right shade and enough of it.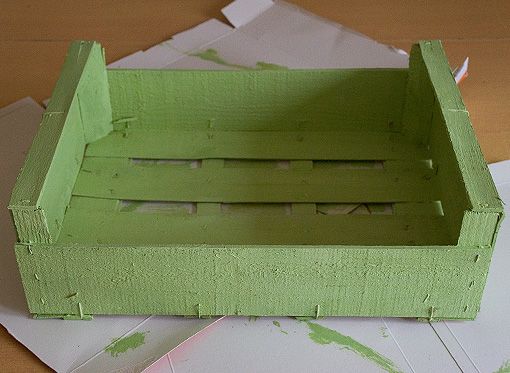 I then printed the word "CLEAN" in outline using Cargo Crate font.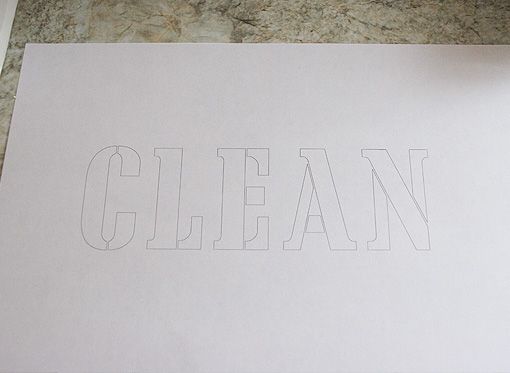 I used a craft knife to cut the letters out ...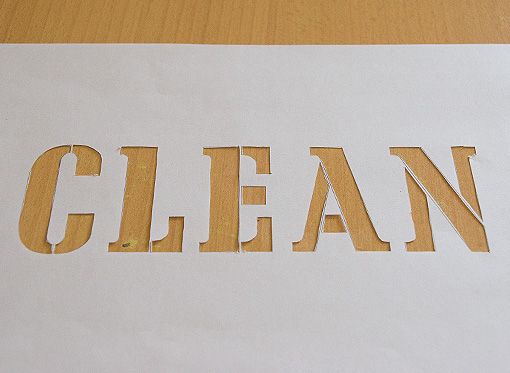 ... and used white spray paint to stencil the word on either end of the crate: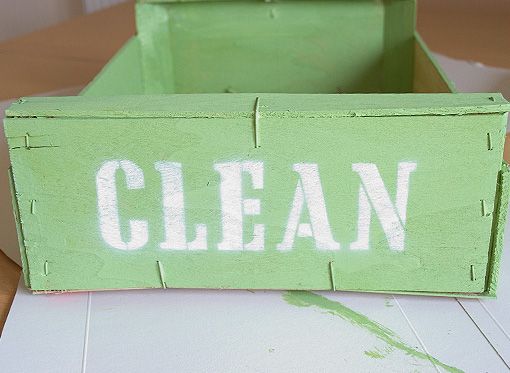 Remember the stack of towels I keep on the white cabinet in the bathroom?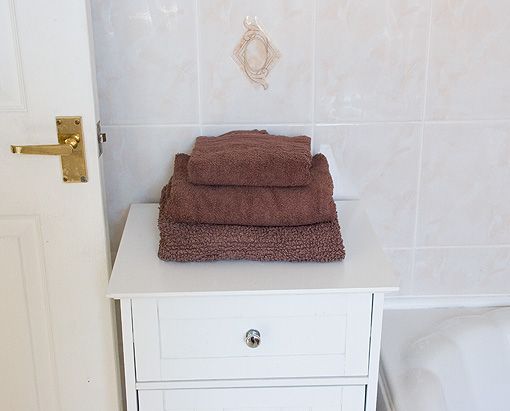 They now sit inside the little crate: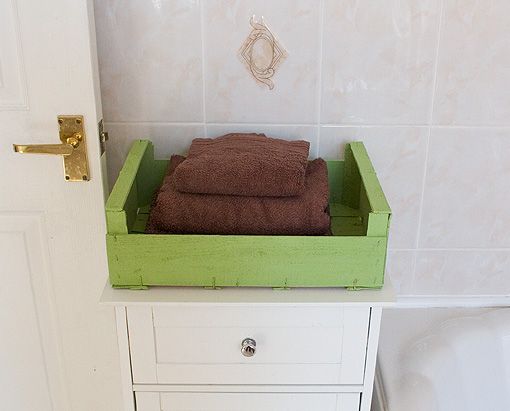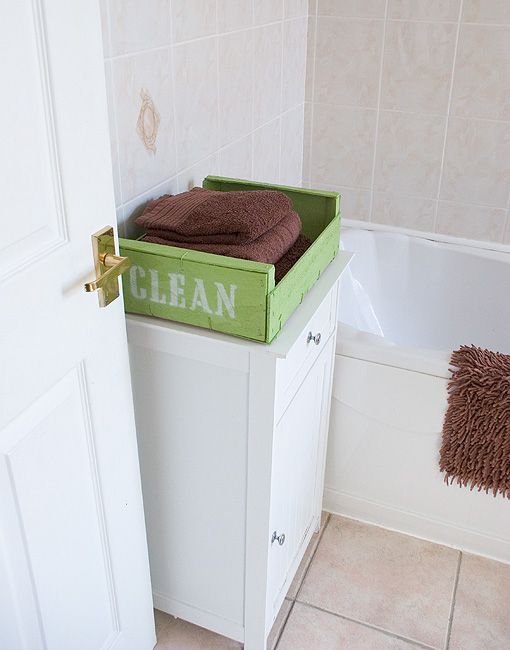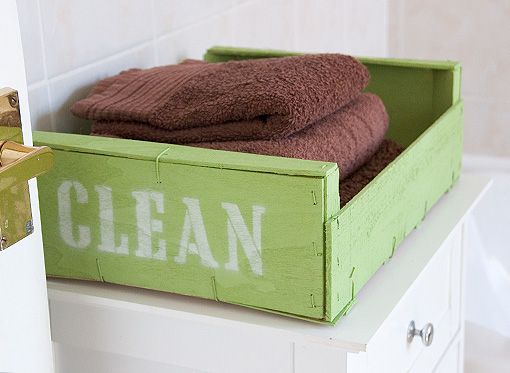 I'm not sure if I totally love it, but it was free and a fun little project and it can sit there for a little while anyway!