On Saturday the boys and I drove back up to
Karen's
house as her worktops and knobs had arrived and she needed my help installing them. My boys played with her son beautifully all day while we worked and by the evening the room was pretty well put together.
The Expedit needed some pressure at the top to press the top piece down onto the shelf supports so I climbed up on top to do so - naturally Karen had to take a picture!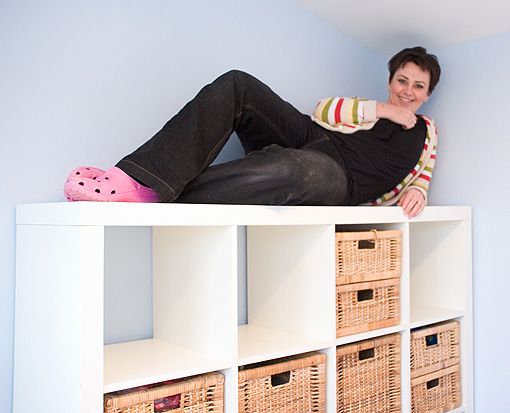 The view from the top of the Expedit - you'll notice the layout has changed a bit, with the plan chest moved across to the left hand wall and the units that were under the window now next to the Expedit.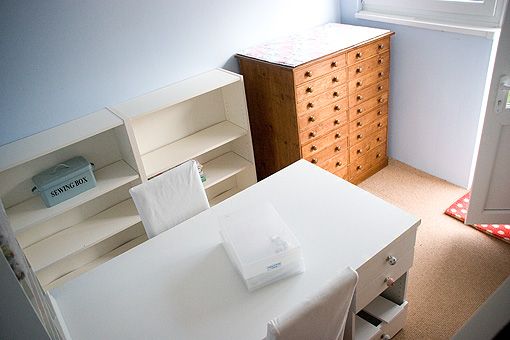 When we were putting all of Karen's scrapbooking bits into the units I spotted this little acrylic Making Memories frame. I knew Karen had to use it somewhere in her room as polka dots are part of her theme (red, blue, white, pink, polka dots and cupcakes). She put some red paper behind it and what do you know, it fit
perfectly
on the light switch!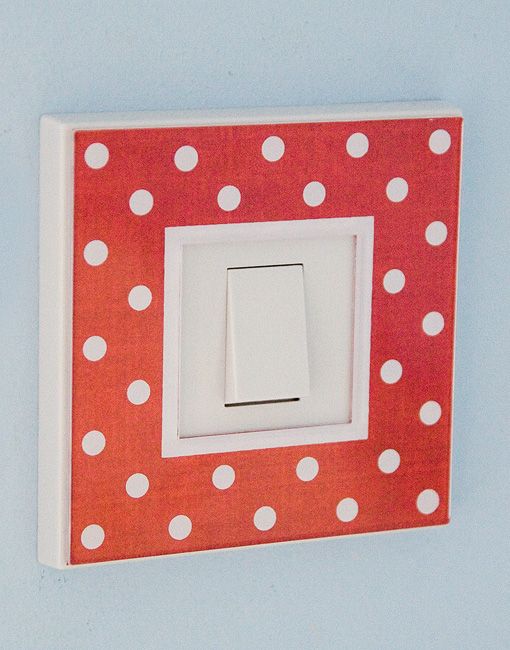 View from the door - the Billy bookcases will have doors covering the bottom two shelves.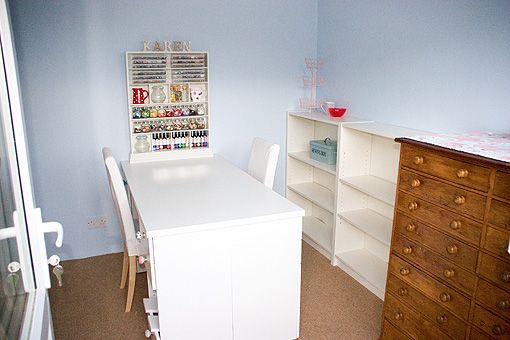 Adorable doormat!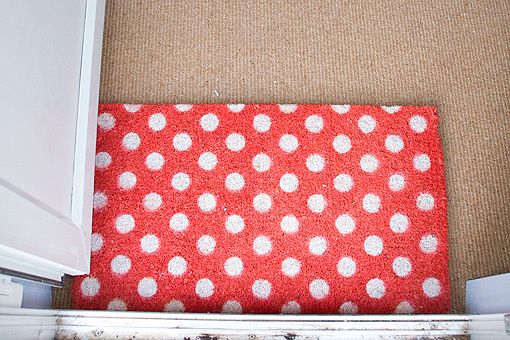 The little unit on the two floor units will be wall hung: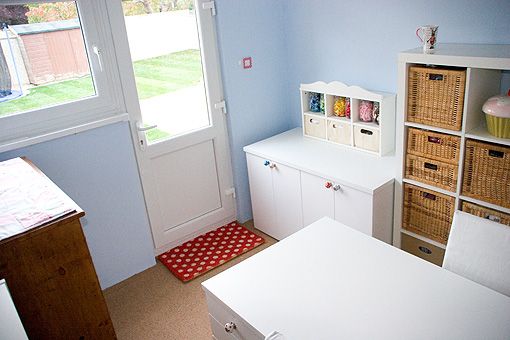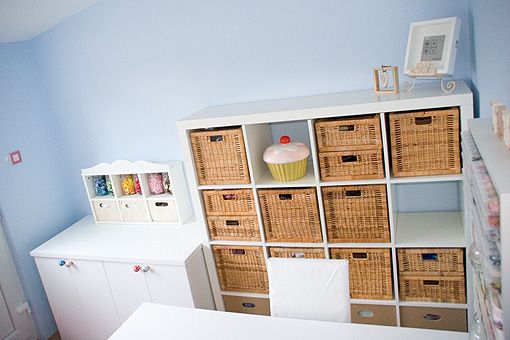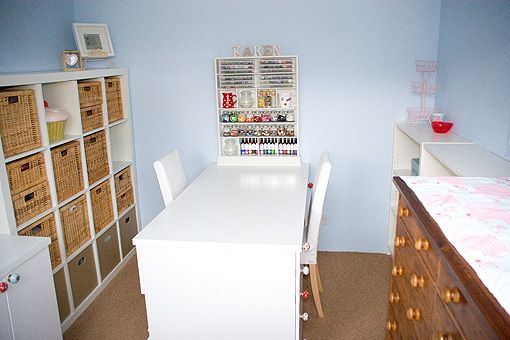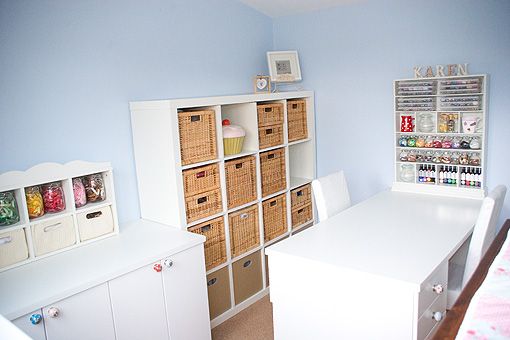 Adorable ceramic knobs from
Dotcomgiftshop
.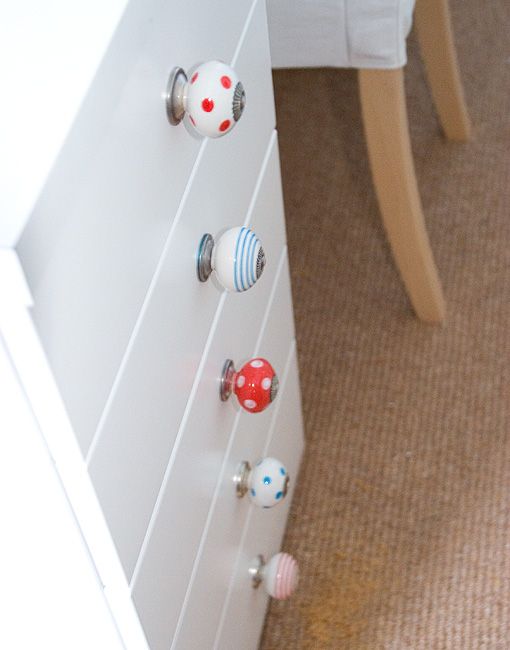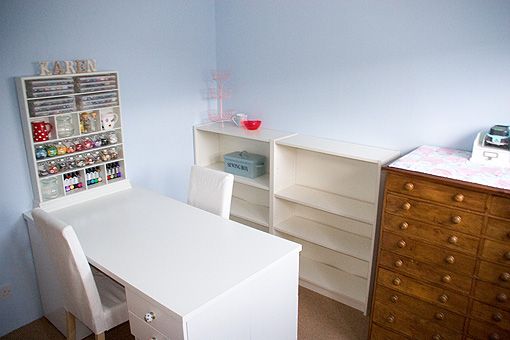 Karen's beautiful antique plan chest: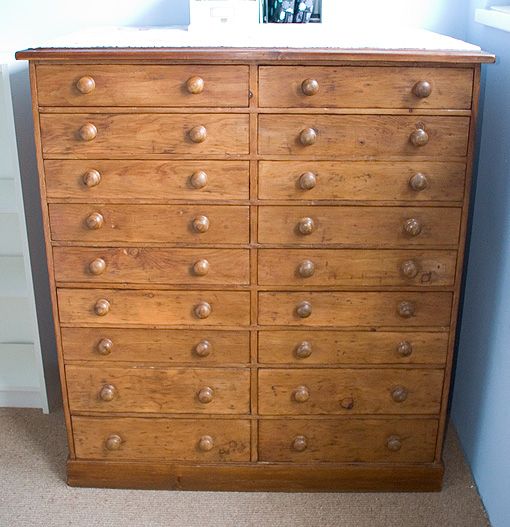 The quilted runner she made to protect the top: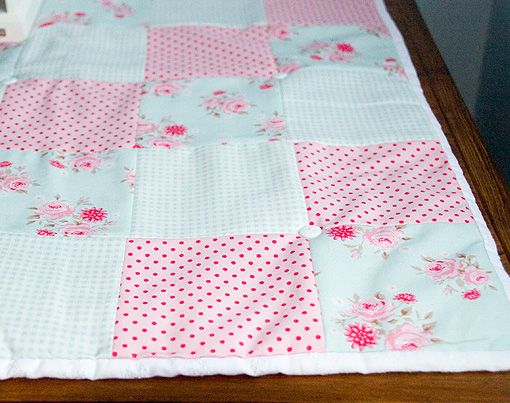 More photos to come when the room is completely finished and filled with decorative touches - I'll take pictures when I go up to scrapbook with Karen!