A very belated Merry Christmas to you all! We had a lovely, relaxed Christmas. The boys loved their presents and we had friends over for Christmas lunch, which I cooked. Grant took one photo of the boys and then we pretty much forgot to take pictures all day - except that I photographed the food!
The boys, opening their stockings: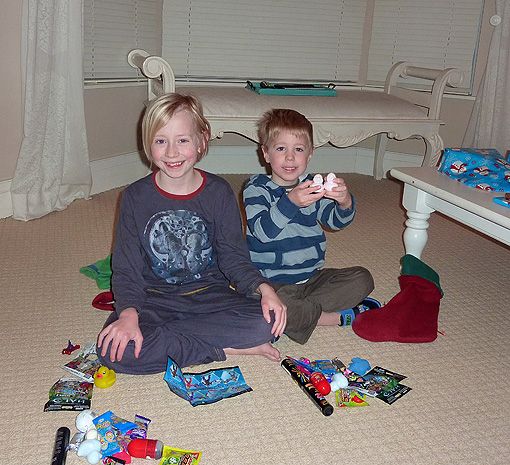 This was the view from the kitchen window - a white Christmas.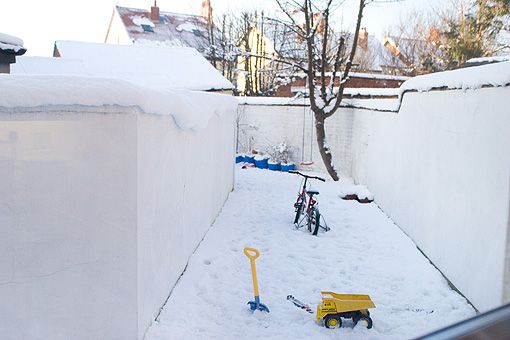 My master list for cooking the meal: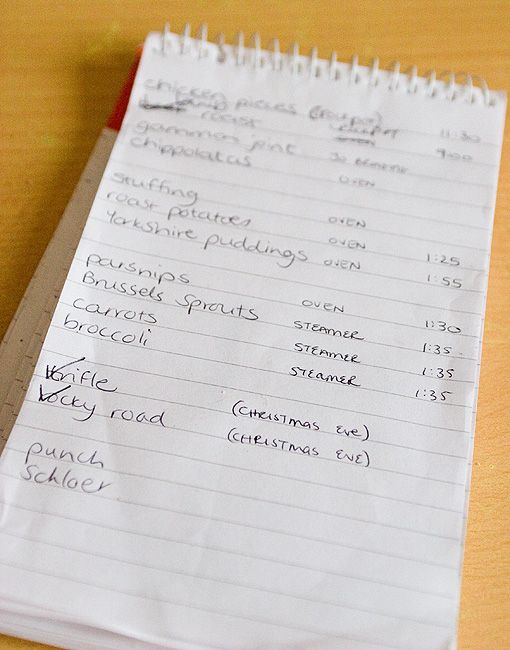 The drinks chilling outside in the below-zero weather: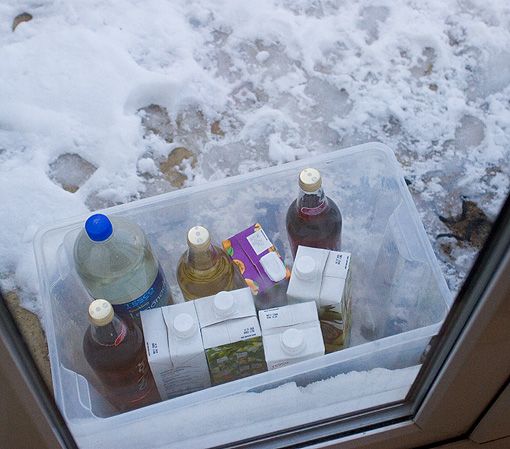 The food we had: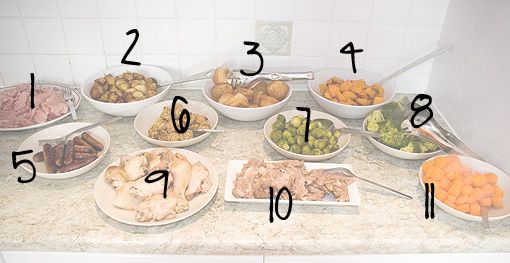 1 - gammon (ham) which our guests brought
2 - roasted new potatoes
3 - Yorkshire puddings
4 - roasted butternut squash
5 - chippolata sausages
6 - stuffing balls
7 - Brussels sprouts
8 - steamed broccoli
9 - roast chicken
10 - roast lamb
11 - steamed carrots
For dessert we had rocky road (with shortbread, marshmallows and Brazil nuts) and individual raspberry trifles: