When Grant got home from work at 3:30am he took this photo: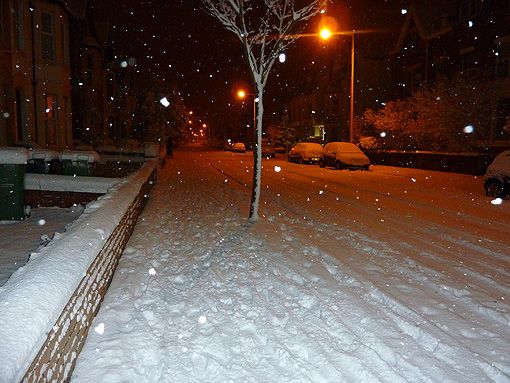 When I woke up this morning I saw that we'd had about 6-8 inches of snow in the night.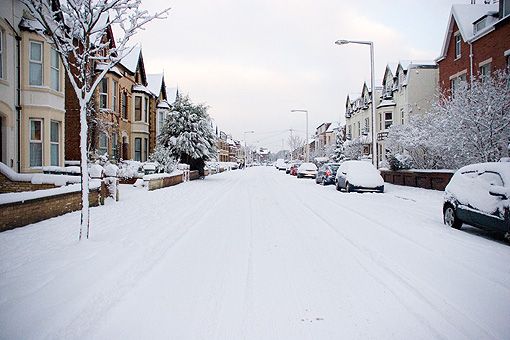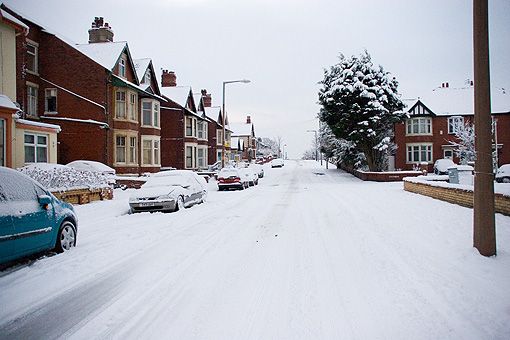 The boys were very excited to go out and play in it.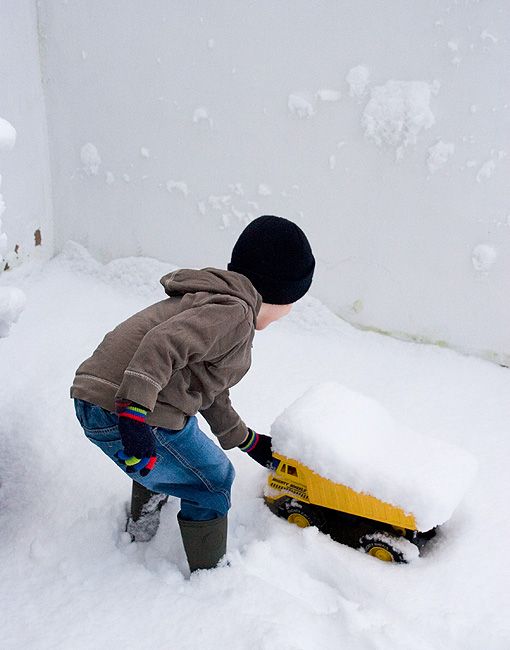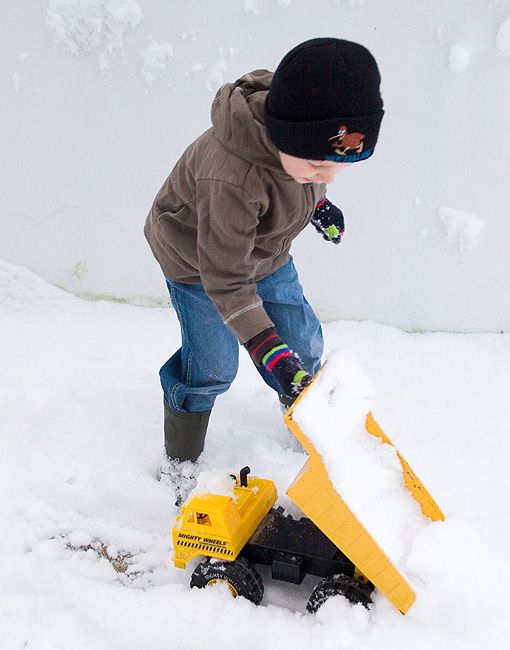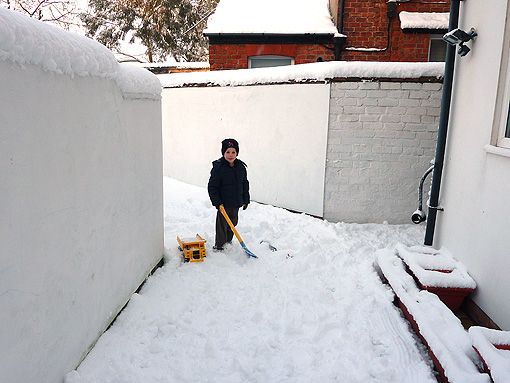 Check out the neighbour's washing line: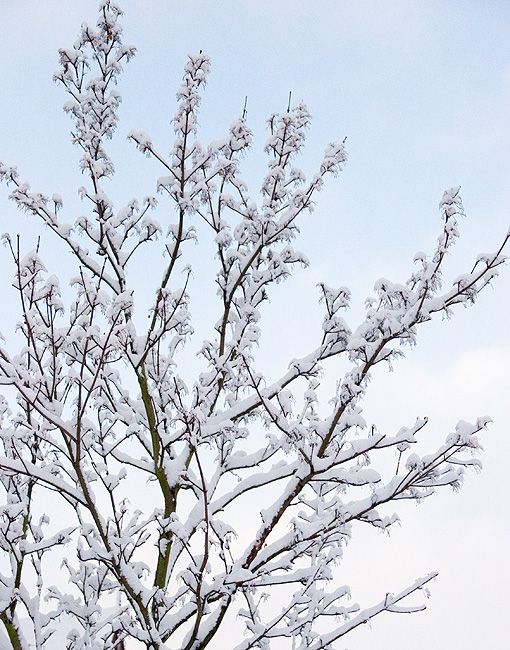 We went for a walk through town to Ashton Gardens where the boys sledded on a taped-up piece of cardboard - check back later for videos (I even had a go).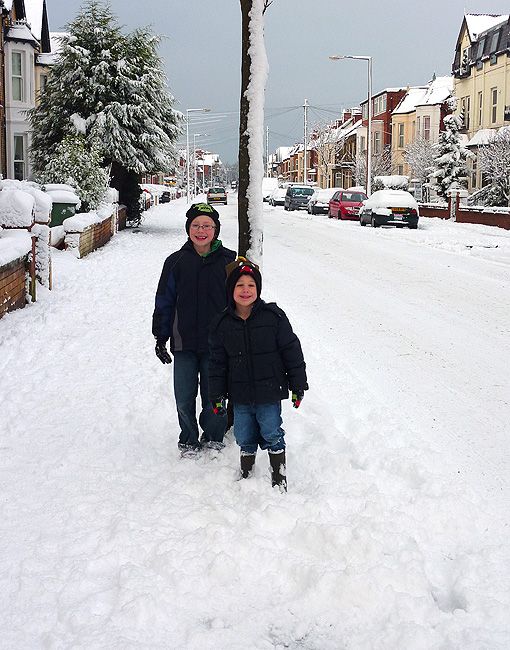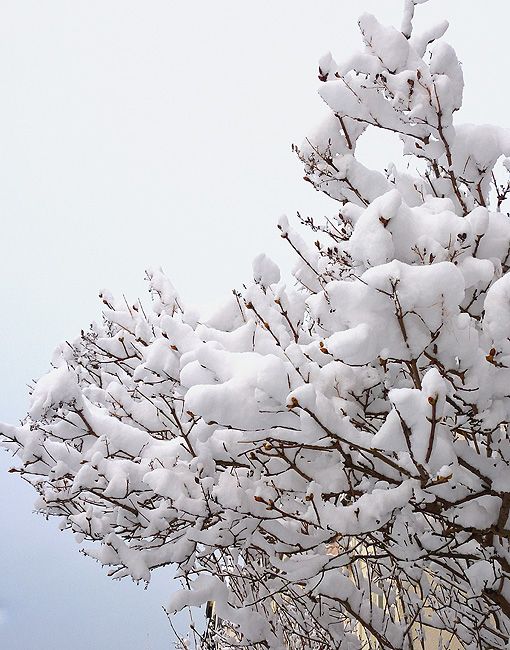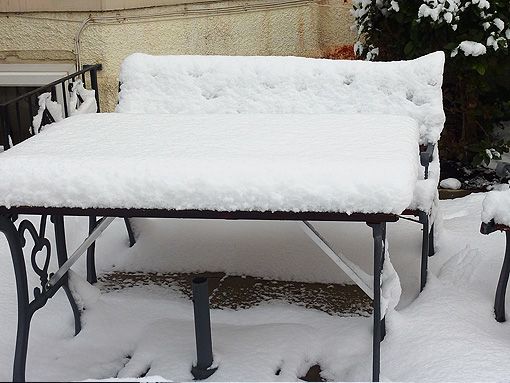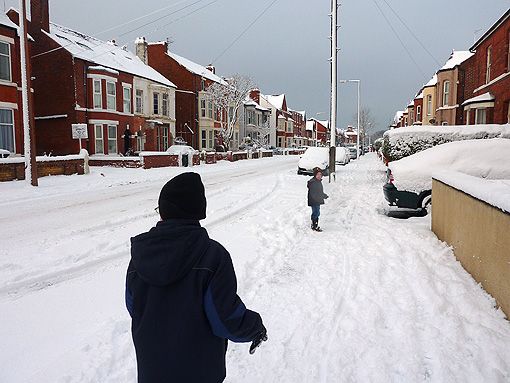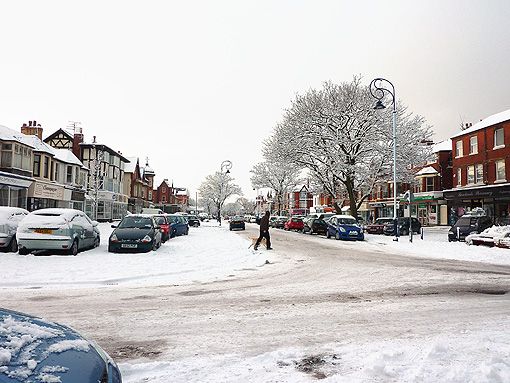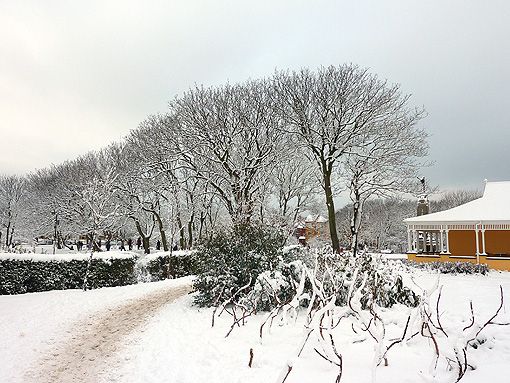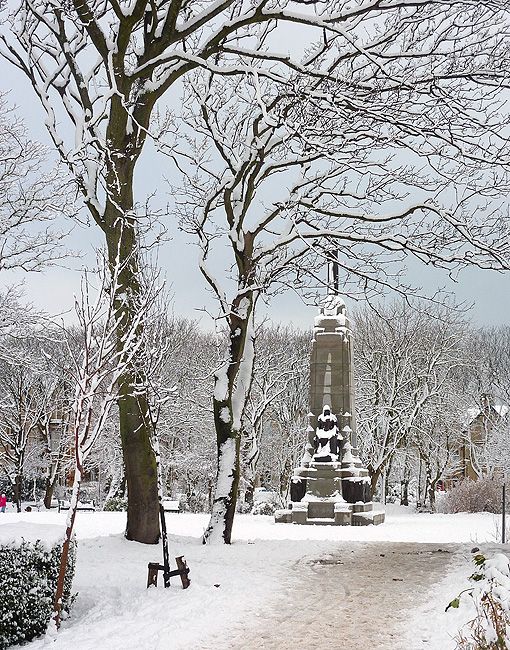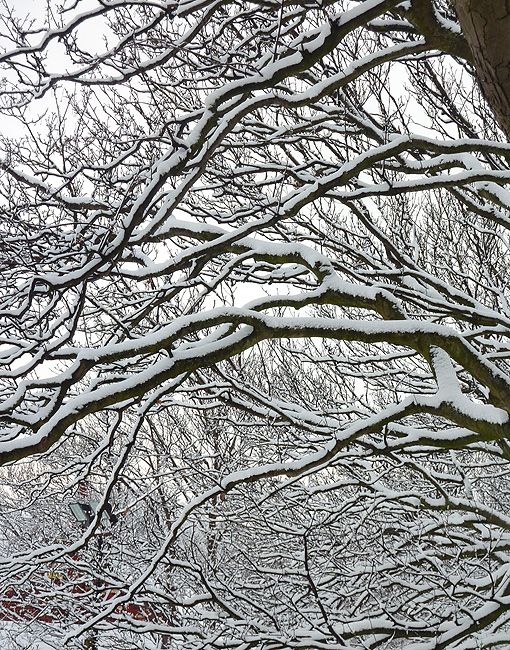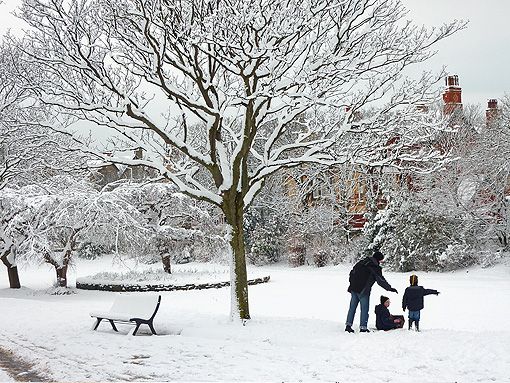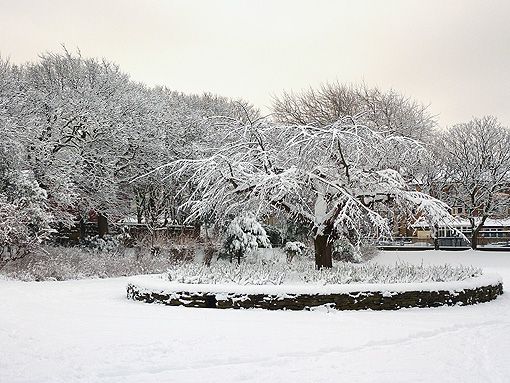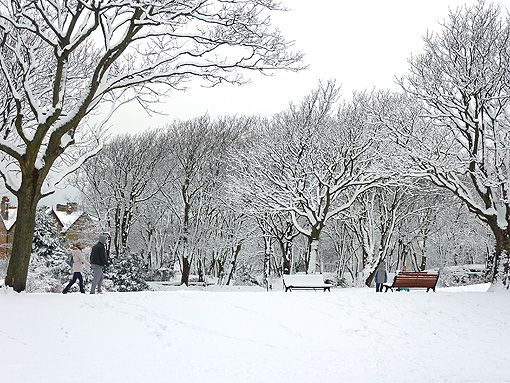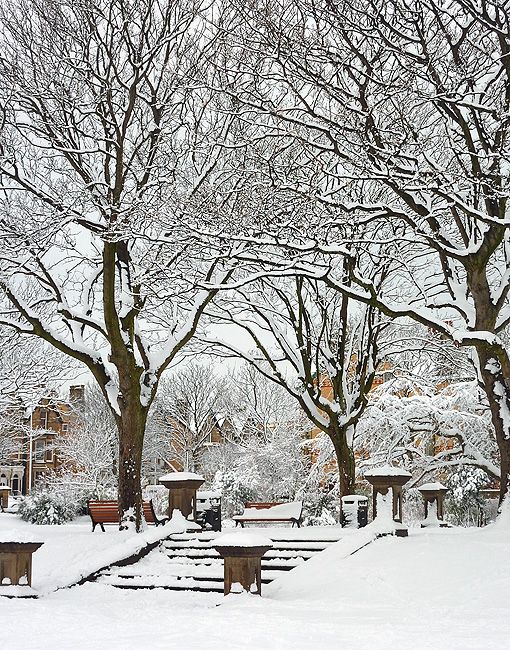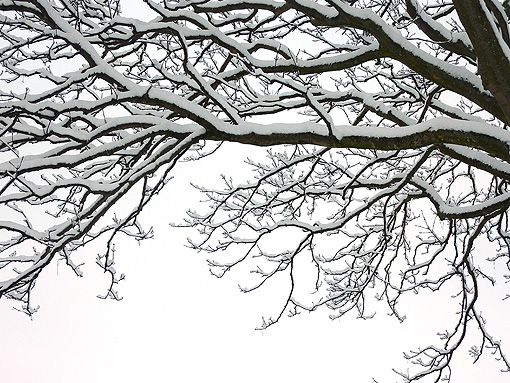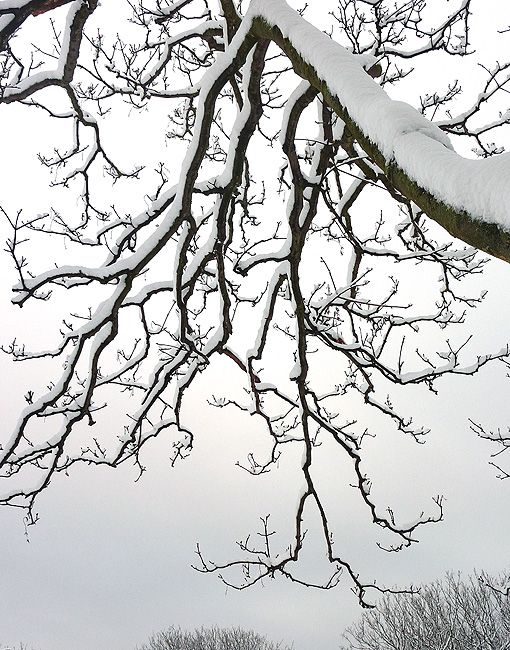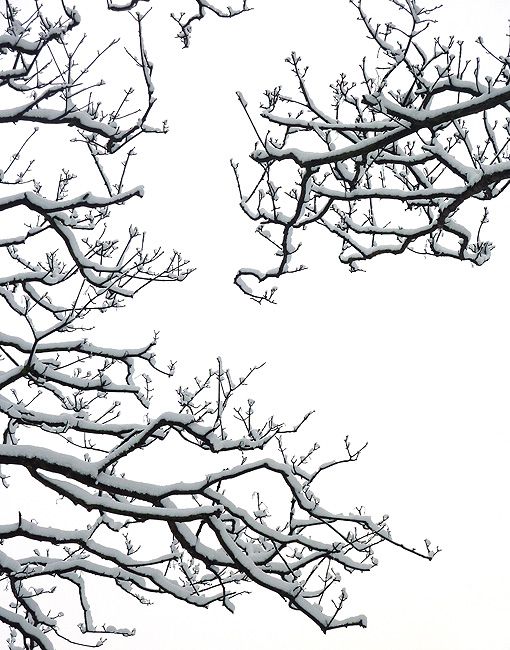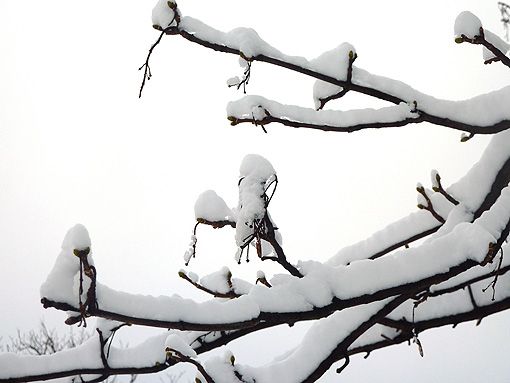 Shame, look at his face, he was totally frozen and miserable.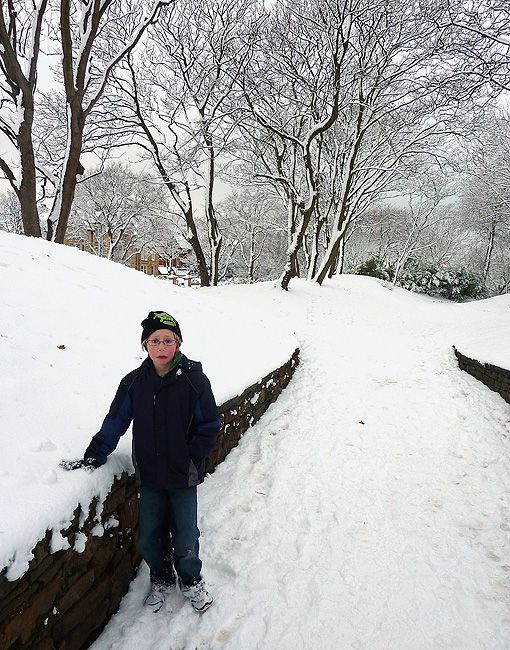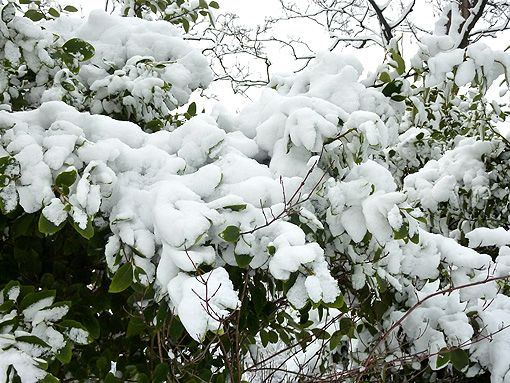 The pond was frozen: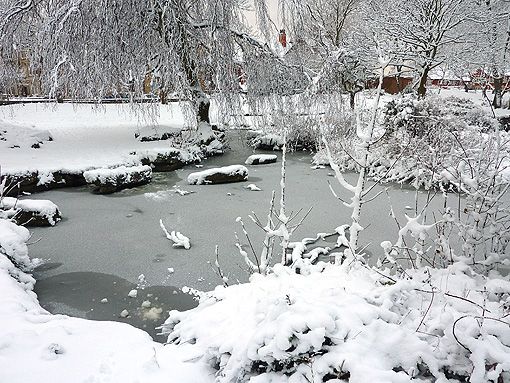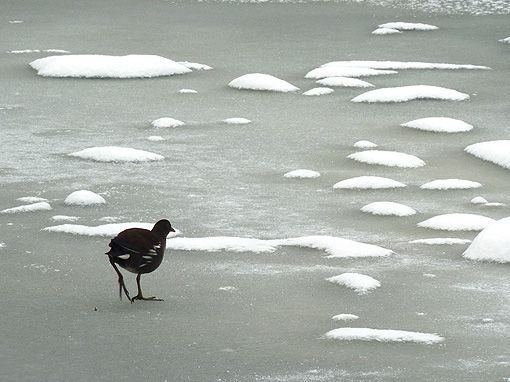 Except for a small patch, which was crowded with ducks: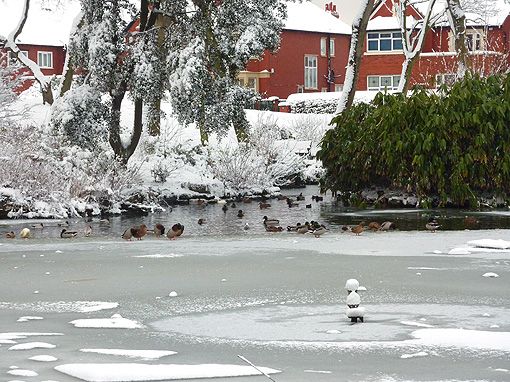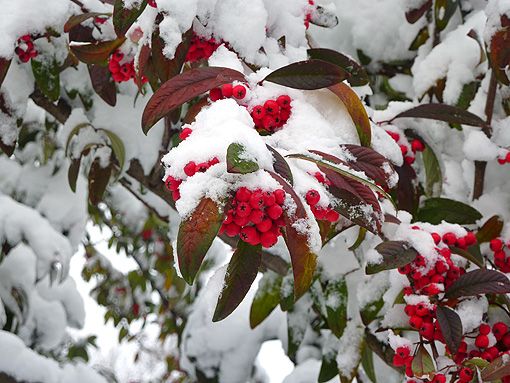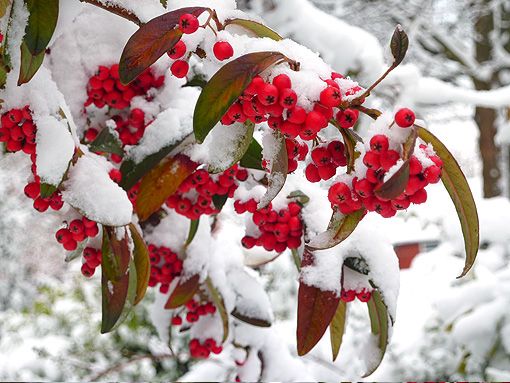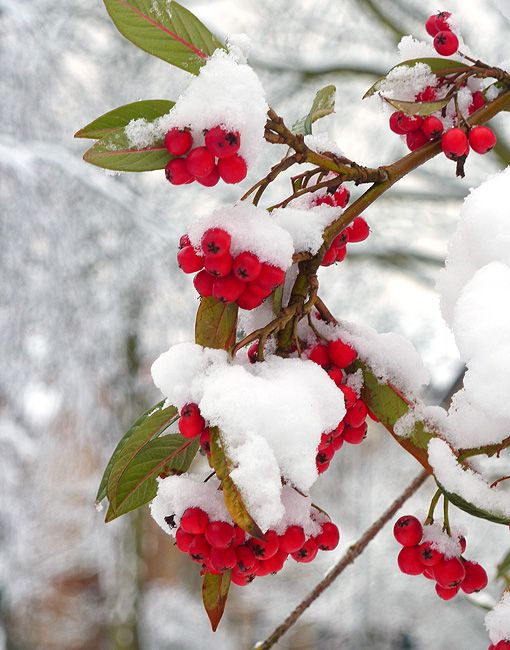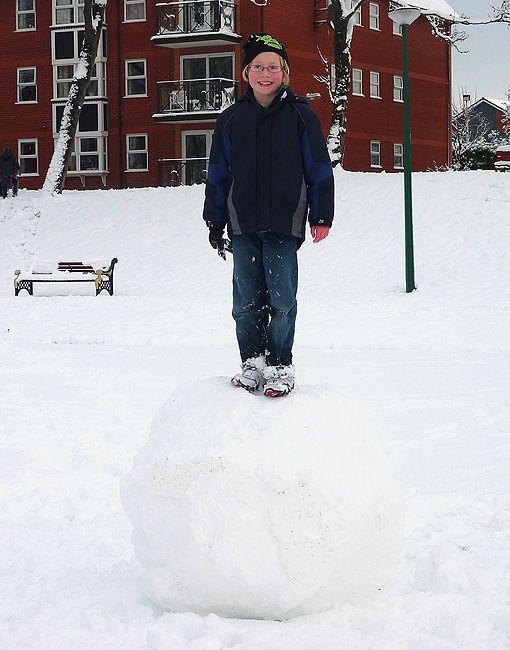 The most used roads are covered in black slush: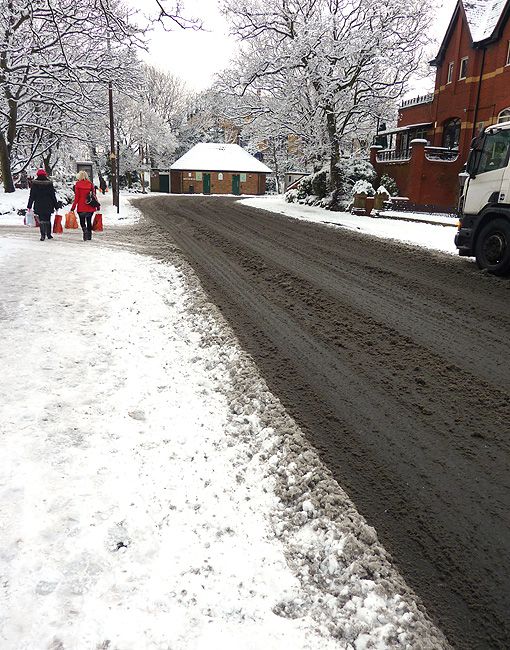 How's this for contrast - the back garden in summer ...
... and today: