After the
job offer arrived on Thursday
Grant and I went over the calendar to see what the earliest time would be when he had a couple of days off during the week, so we could drive down to London to hand in our application in person. We had decided to deliver it ourselves rather than relying on the postal service because that way it couldn't get lost or delayed in the mail. We also wanted to be there as they did a quick check of all the forms to make sure nothing was missing.
Now, I have to mention that Grant doesn't get many weekends off - his rest days usually fall during the week. But, typically, he had this past weekend
and
the next two off, with no rest days in between. We had originally planned on going down on Thursday the 24th, but his rest day was canceled because he has to appear in court (to testify). Yet another rest day that they'll take away but replace with time-in-lieu, which he is never able to take! (Don't get me started on that rant.)
It looked like the next available time would be Monday 28th. Cue my tantrum about how we've waited 17 months and I point-blank
refused
to wait another two and a half weeks with the application sitting here all ready to be submitted ... I would rather drive down with the boys and do it myself than wait.
I then checked Grant's shifts for this week again and realised he was working nights, starting last night at 11pm. So on Friday we decided to drive down on Saturday, stay at my cousin's home and go into London on Monday morning and drive back up home after submitting our application, getting Grant back in time for work.
And that's exactly what we did.
Friday was hectic - I was finishing up
the birthday cakes
, preparing for Choc & Chat that night, and packing. Choc & Chat was loads of fun as usual, but it made for a late night and I didn't get much sleep. Before I knew it it was early Saturday morning and time to drive to London.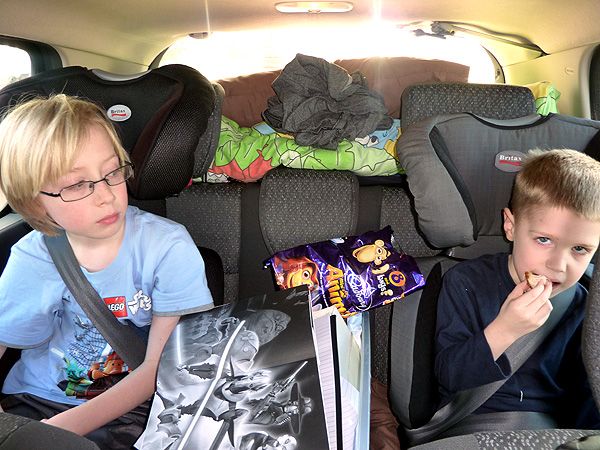 We had an absolutely clear run down (very unusual!) and made it to our friend Roy's home in Staines within about 4 hours. He had brought our police clearances back from South Africa for us which we gratefully took from him. And wouldn't you know, the latest police clearance for me didn't have my maiden name on and that's one of the things that was required on the application form - all police clearances had to state previous surnames to prove that all records for each person were checked! Fortunately Grant's mom had also included my old clearance which had 10 days left before expiry and did include my maiden name! So it turns out we couldn't have waited two and a half weeks to apply anyway. Phew!!
After a brief visit with Roy and Laura we drove to my cousin's flat. I had to get this picture of the M25 - it's never this clear!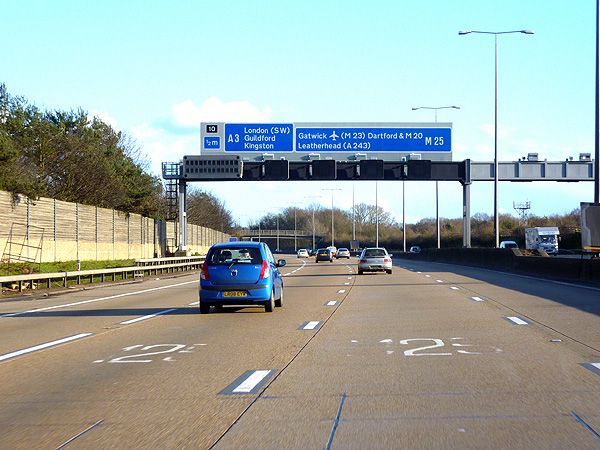 She and I took a drive to a South African shop near her home and I went a little wild and bought way too many things - pure emotional buying, triggered by seeing all of those familiar brand names and foods and being transported back with memories. We came home and relaxed for the evening and planned our route into London so we'd be ready on Monday.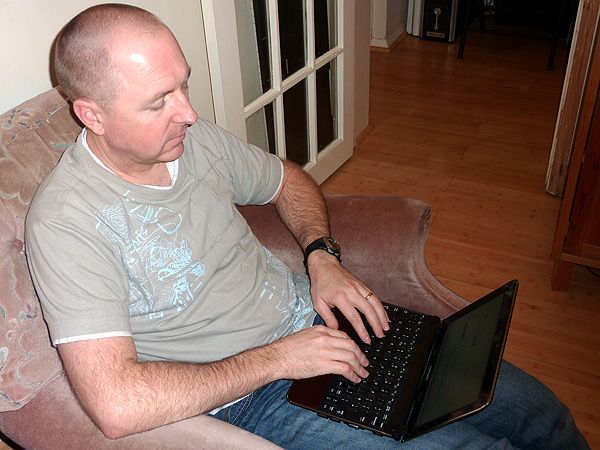 On Sunday I woke up with an absolutely splitting headache. Hilmar and Di went to church and Grant went to spend some time with Roy. My head was so sore and nothing was easing the pain, even though I'd been using a heat pack and had taken two
Diclofenac
. I ended up lying on the couch and just started crying and then that was it - complete emotional breakdown. My cousin arrived home just about then. I just cried my eyes out. I've had a bit of an emotional collywobble at every major step forward in this journey and I guess I was due for one. I felt overwhelmed at the prospect of leaving my friends and the family I have over here (including my mom in Norway) and everything that is dear and familiar. My cousin and I are extremely close and it didn't help that I was in her home - it really highlighted the loss involved with our move.
Even as I was crying I had said to Di, "I'm okay, I just need to go through this." I know it's not the last time I'll feel it either. It's all part of the process and it's not something that can be avoided, it's not something you can go around, you have to go through it. It's okay. It just sucks when it hits.
Finally the pain in my head eased off and I felt so much better. The guys came back and we had an enjoyable evening and a good night's rest.
On Monday morning we got up and got ready to leave for London. We went down to the train station with ten minutes to spare and bought our Travelcards for the day - they came to £45!! Ouch. As we waited on the platform I realised I hadn't done my hair, I had forgotten the camera and we hadn't brought the notepad with our travel plans on it! I ran back to my cousin's flat and grabbed the camera and ran some gel through my hair in a split second, but I couldn't find the notepad. Oh well, we knew where we were going and I was confident we'd find our way. I ran back to the station and got there about 10 seconds before the train pulled in.
Noah absolutely loved riding the train - he's a bit train obsessed and was too young to remember the last time he'd been on one so it was as if it were his first time. I felt sorry for the commuters around us as he excitedly chattered the whole way. Scratch that, I just plain felt sorry for the commuters for being commuters - I remember doing it myself and I much prefer my life now!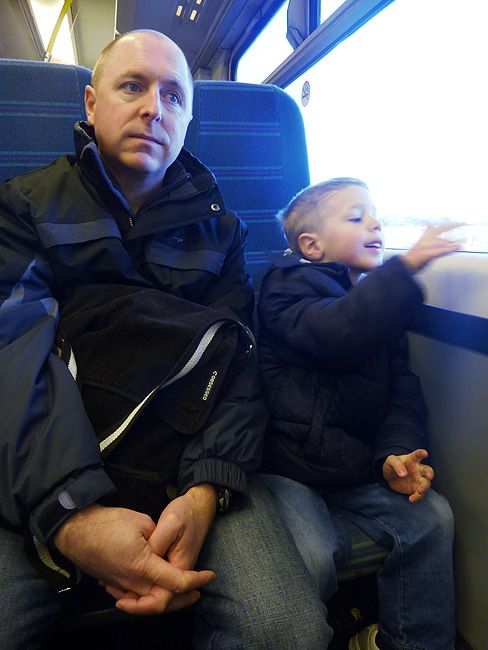 When we got to London we had to change to the tubes (underground) and it all just came back to me from when we used to live in Greater London and I was working various temp jobs and traveling in. We found our way no problem. It was great to relive the memories - and I'm so grateful I'm no longer having to commute into London every day! The boys really enjoyed the experience of traveling by tube as well.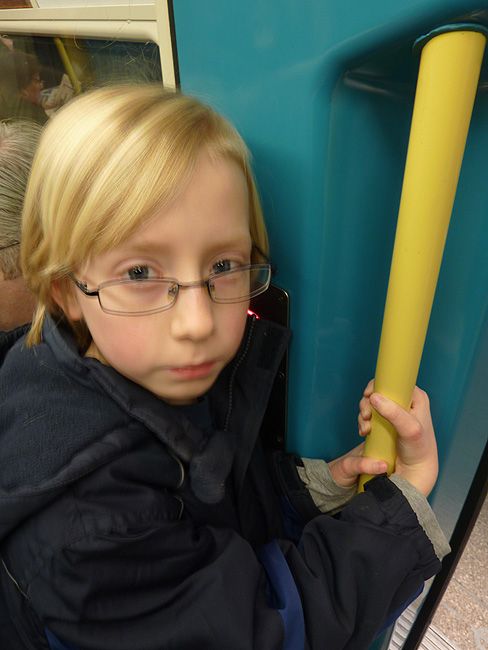 The tubes were packed, as always:
Daniel and Noah were amazed at the long escalators - and the fact that there would be two or three of them to get down to tube level (I took this photo halfway up one - it's twice as long as it looks):
We emerged at Picadilly Circus:
From there it was a short walk to New Zealand House. We were so blessed with the weather - clear and mild: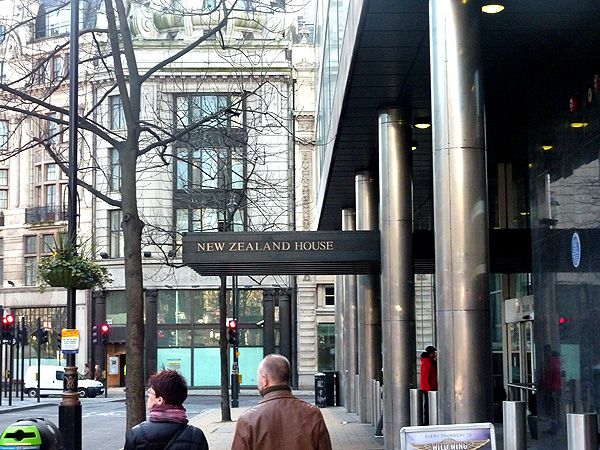 We arrived exactly as planned - ten minutes before they opened. We waited in the lobby.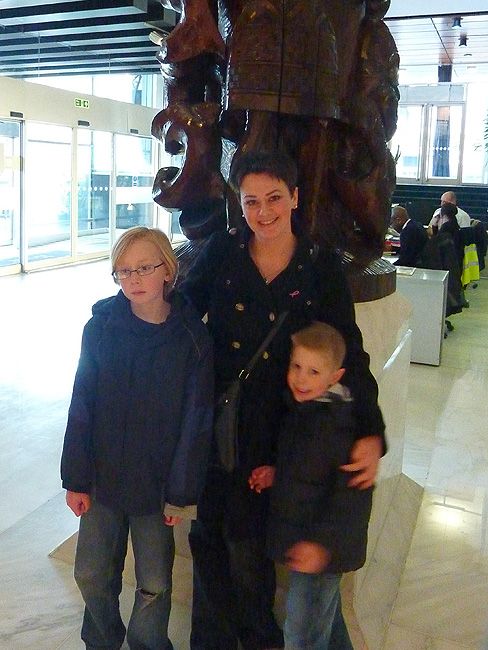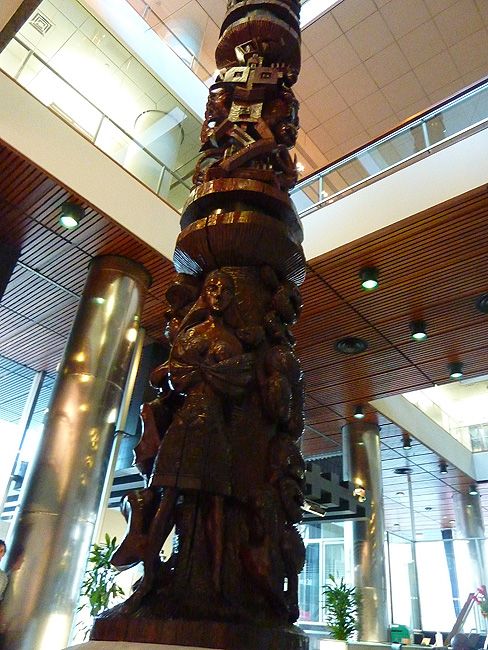 After a short wait we were allowed in and went to the first floor to Immigration Services.
We had to wait while a man before us had his turn. There were a few toys that the boys inspected, but apparently they were baby toys and didn't interest them. They were very well behaved while we waited and during our turn, which soon came around.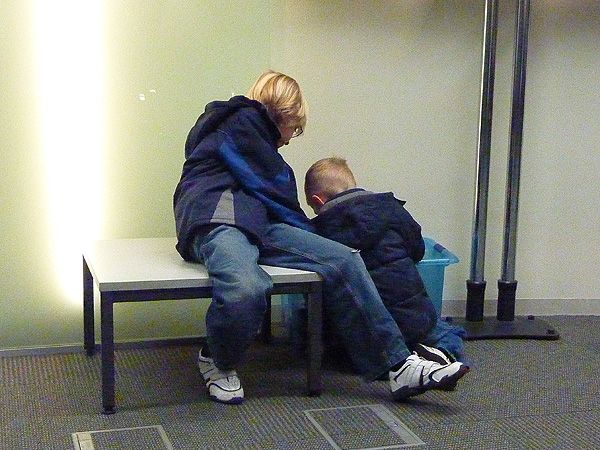 The man we spoke to in a cubicle took a look through all of the forms and paperwork in our application and said it looked like a pretty straightforward application. Little did he know how much hassle and stress we had to go through to get it all ready! He said that because Grant has a job offer we would be assigned a case worker immediately and our application would be prioritised. He said that if there is nothing missing from the application (and we feel confident we haven't left anything out) he would be surprised if it took as long as a month for us to get approved for permanent residency!!
Once we have PR we have to get our passports stamped with the PR visas within 6 months. They have kept our passports so it's just a case (once PR has been approved) of telling them to go ahead and stamp them. Once they are stamped we need to arrive in NZ within 3 months.
So the next step is waiting to hear back from them to say we have been approved (hopefully within a month) and then Grant will contact NZ police to say we have permanent residence. NZ police will then give him a start date and he will contact immigration services to ask them to put the PR stamps in our passports.
The appointment was over very quickly (after paying the £1,005 application fee) and we were just giddy as we left. The whole time in my head I was trying to grasp the fact that I could be weeks away from having PR. It doesn't seem real that we'll actually be able to go to NZ soon.
The boys really wanted to see
Hamley's
so we walked up Regent Street ...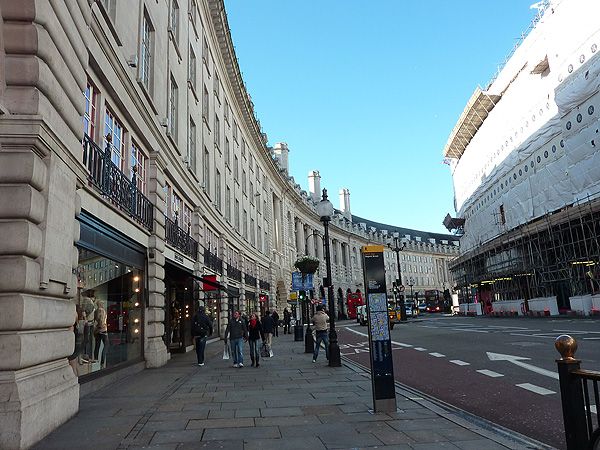 ... and stopped in there for a little while.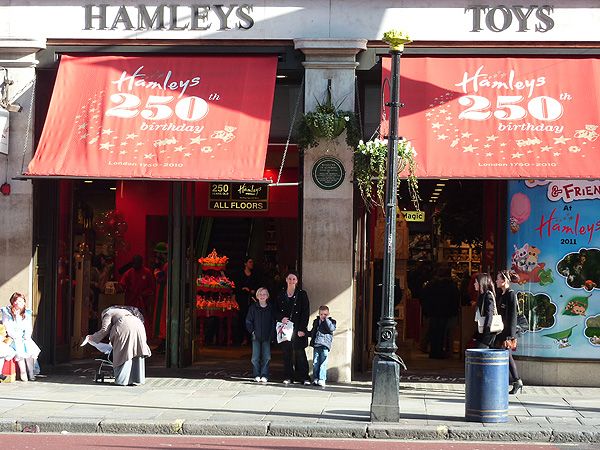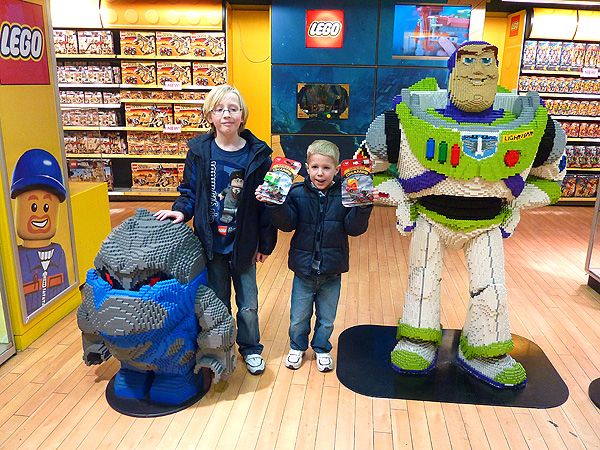 Then we had some lunch at a McDonald's: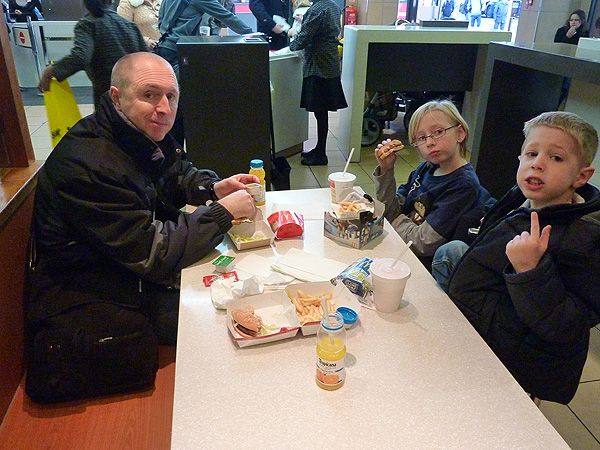 And headed back to my cousin's home on the tubes and train: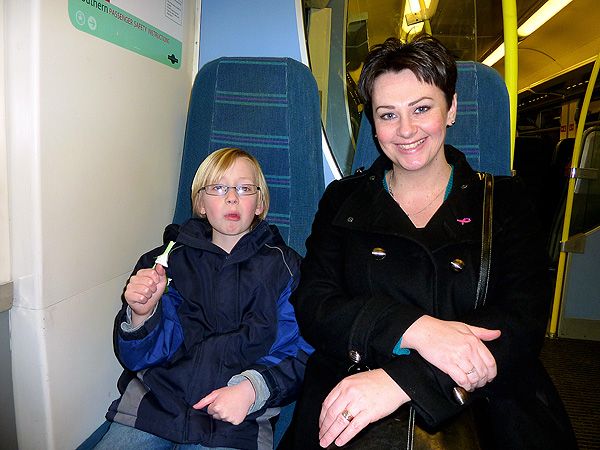 We threw our things into the car and immediately started the drive home. Again, we were lucky to have a straight run and got home around 6:30pm - just enough time for Grant to have a short nap before going to work at 11pm.
Today I am chilling and doing some housework and laundry. I am so excited that we are moving forward and that we will hopefully be in NZ by April / May! It's surreal. I need to start phoning shipping companies for quotes ... tomorrow. Today I am taking it easy after a very busy few weeks and a hectic weekend.