We slept from about 1am until about 7:45am. We walked with Amanda and the kids to their school. What a beautiful neighbourhood. And I had to see it to believe it - the kids do actually go to school in shorts and bare feet, even in winter! In fact, we had to keep reminding ourselves it is winter as it certainly doesn't feel like it.
Back at the house we got showered and dressed properly and had some breakfast. Then we threw everything back into our suitcases and loaded up the car, determined to move into our own home; not because Amanda made things uncomfortable for us - in fact, the complete opposite! - but because we were SO OVER living out of suitcases!!! We just couldn't take it one more day. But I have to thank Amanda and Patrick and their kids for being so welcoming and helpful, and for lending us their car for the first two days!
The weather was amazing - clear and bright and about 16 degrees. Beautiful blue skies - proper blue, not UK washed-out, pale blue, and so much higher, if that makes sense. I've missed big skies.
Took some photos of Auckland and as we crossed the bridge: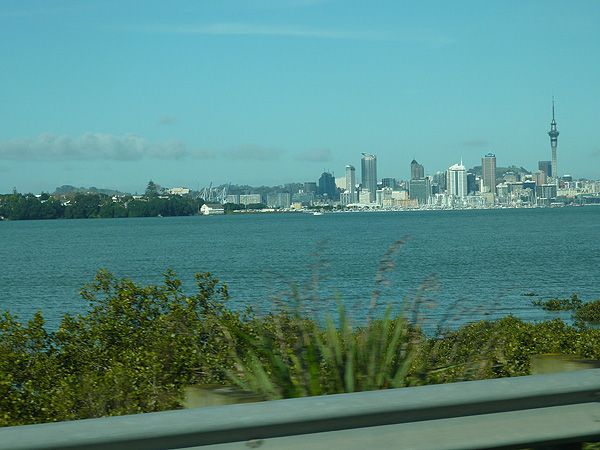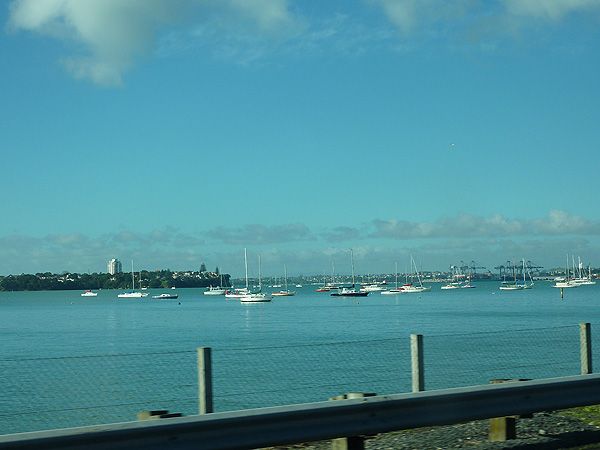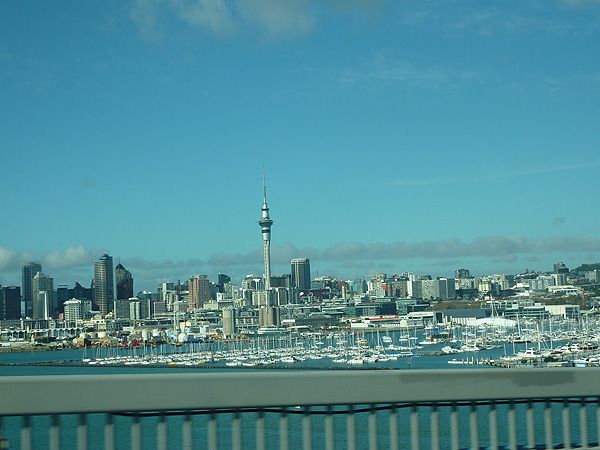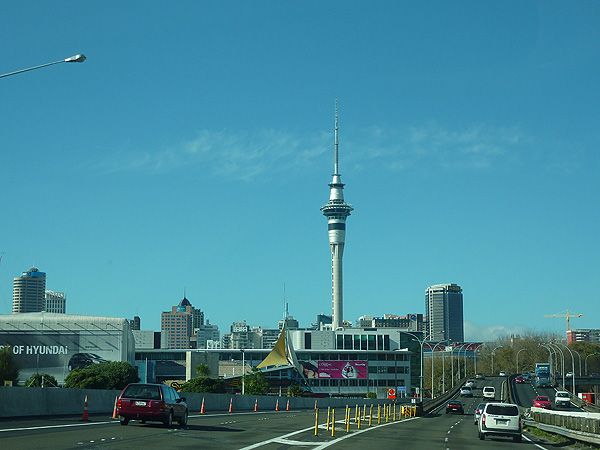 This one is just to show the weather: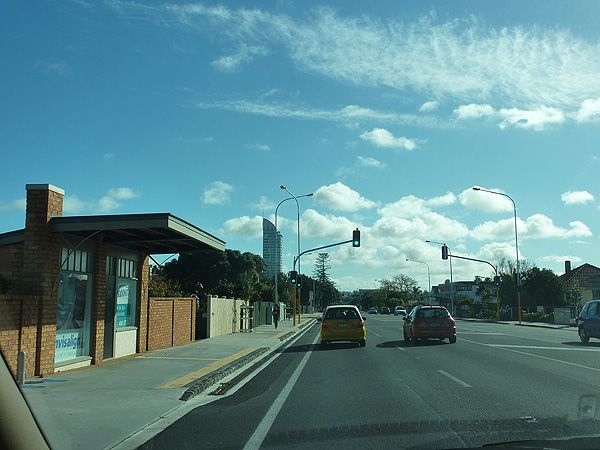 This is the motorway - small!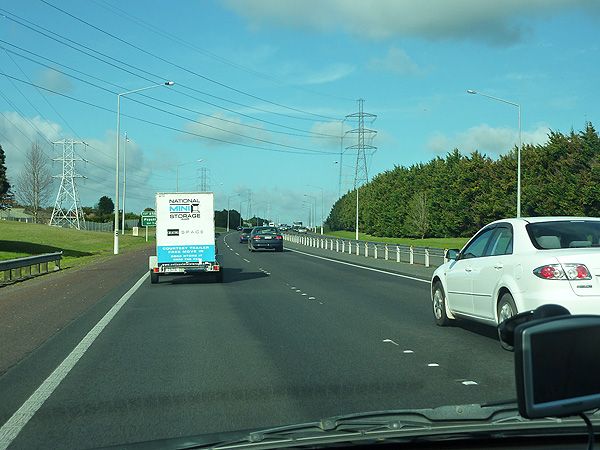 This is out near where we live: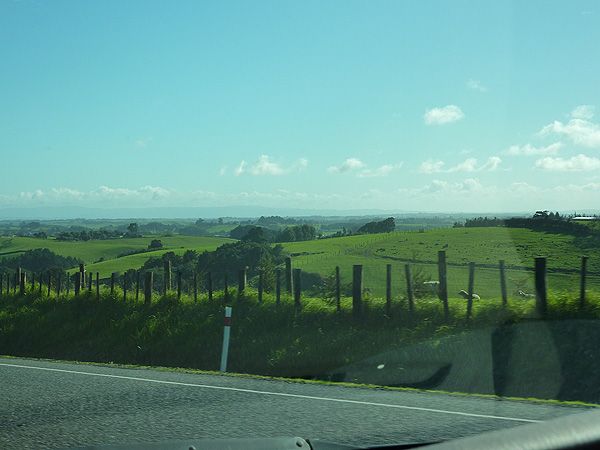 We arrived at the house (Amanda and her daughter Hannah, who wasn't well enough for school, had followed in their car). It was surreal to finally be there after seeing it in pictures and video. Waiting on our doorstep were some beautiful red roses, chocs and sweeties and little toys for the boys and a lovely hand-made card, all from Ruth, one of my readers and a friend of Nic. We were so touched!
Nic
and her husband Paul met us there with the keys and it was amazing to finally meet her. She has done so much for us. She even showed up with a beautiful flowering plant and handmade card for us, as if any further gifts were necessary!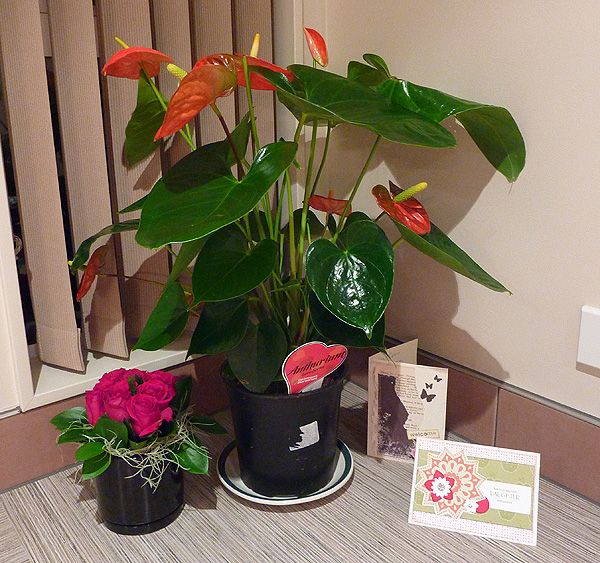 Inside the house she had set up a table and chairs, mattresses, towels, crockery, cutlery, a sofa, TV and a fridge. We were overwhelmed by the kindness and effort she'd gone into to make us comfortable! We can never thank her enough.
We totally LOVE THE HOUSE! It is amazing. We wanted to unpack straight away but needed to get to the bank and get some lunch. Nic, Paul, Amanda and Hannah left and we headed into town. We showed our passports at the bank and registered our signatures and whatever else was needed, then stopped at a cafe for lunch.
Everyone we have met here is so friendly and genuinely interested and chatty, not in a fake way. There is such a vibe of laid-back, relaxed happiness. It's hard to describe.
We came home and I unpacked, feeling really tired by that point. But I honestly expected to feel a whole lot worse with jet lag. I thought I'd be like a zombie but I was fine, just nauseous all the time, like morning sickness.
Grant finally managed to get the electricity sorted at about 5pm. I hadn't realised he was on the phone to them still when he left the room to go and flip some switch on some fuse board or whatever. When the lights came on I yelled, "YEAH!!" at the top of my lungs, not realising there was some dude on the phone, which was lying next to me on the kitchen counter! Embarrassing.
Grant popped out to get some bread rolls, a cooked chicken, jam, cereal and milk; just enough to get by on until the next morning when we could do a proper grocery shop. We had planned on all going shopping together but Daniel passed out on the couch at about 5:30 and I put him to bed so Grant and Noah went to the shop together.
We plugged the fridge in but it wouldn't work. Oh no!! But then I suggested trying a different socket and then it worked. So now it's standing in the middle of the kitchen. Oh well, that is the joys of renting - it's up to the landlord to sort out the dodgy socket.
Once the fridge was on we had some food but like a ton of bricks jet lag hit me at 6:30 and I literally could not keep my eyes open. Grant and I went to bed at 7pm. Noah was still playing in his room but he told me he didn't play long and put himself to bed, probably around 8pm.
I woke up at 10:30pm and was wide awake. Grant was awake too and managed to get the internet connection sorted, hurrah! It was great to be back online. Daniel woke up too. We had some food but what I hadn't anticipated about jet lag is the continuous nausea. I also find that I am hungry on a weird schedule - I expected my sleeping to need adjustment but hadn't anticipated my stomach / eating schedule to need the same. It makes sense, though. My body will be expecting a big meal for dinner but it will be mid morning. Or I'll be trying to eat supper but my internal clock thinks it's the early hours of the morning and I can't face food.
I went back to sleep at about 1:30am and slept until 5:50am. Daniel said he was up until about 4am before he fell asleep. Noah slept through.
We were all up fairly early and got showered, dressed, fed and then went to Pak 'n Save, the local grocery store. The fruit and veg displays are
amazing
, I should take a picture. Such beautiful, perfect produce, piled up high. We had a blast getting a few things but had to rush as we needed to meet our car dealer 40 minutes away at 10:30 and we had lots to do before then.
After getting some groceries (just the urgent basics) we went to
Noel Leeming
, a local appliance store, and bought a front-loader washing machine, tumble drier and vacuum cleaner. I asked if he would do a deal for us and we got a great price for all three - just under $1,700, only a little more than I had expected to pay for just a front-loading washer! We needed the washer urgently so we took the shop floor model (perfect condition) and of course the vacuum cleaner was in stock but we'll go back for the drier in a day or two when it comes in.
After dropping the groceries and appliances at home we left to meet our car dealer to pick up Grant's car, a pearlescent white Mazda 6. It is lovely and has all the bells and whistles like 8 airbags, cruise control and a rocking sound system. I drove it, following Grant who was in Amanda's car, to Amanda's house where we visited for the day.
When she went to pick up her kids from school we popped to the beach nearby her home: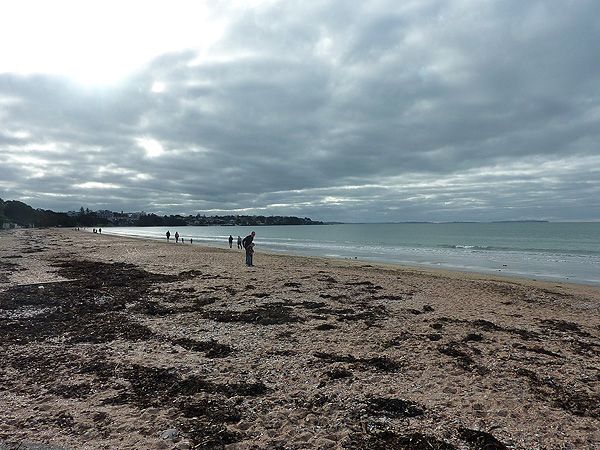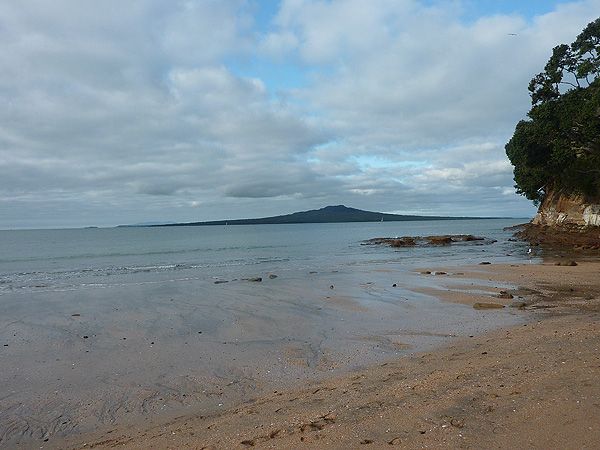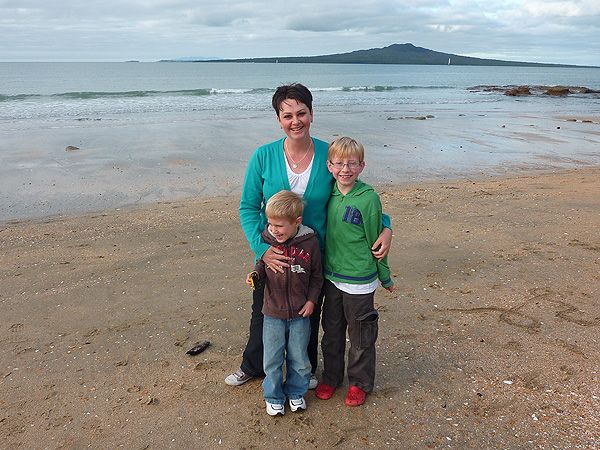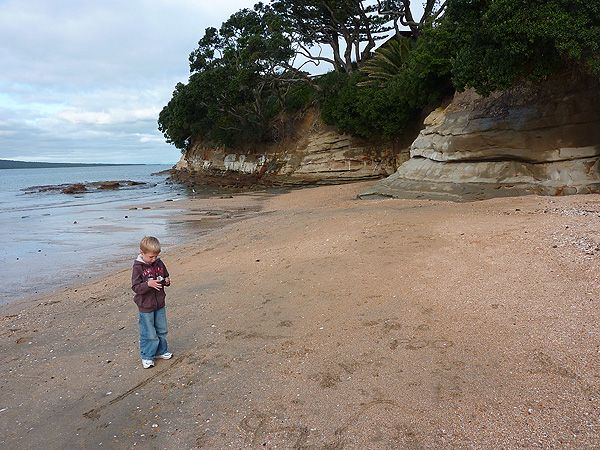 Again, we keep forgetting it's winter! The weather is so mild and beautiful.
We stayed for fish and chips in the evening and it was delicious. I don't know what type of fish it was but it was firm and dense and very tasty. We had heard that the fish and chips here is good and it is true. We paid $31 (£15.50) for fish and chips for 10 people!
I kind of hit a wall at dinner time and couldn't keep my eyes open. I fell immediately asleep in the car on the way home. The boys slept in the car and we put them straight to bed when we got home at about 8pm, then Grant and I went straight to bed too. But I woke up at 2am and that was me, wide awake and blogging! Grant and Daniel are up too, but Noah is fast asleep. He's the only one who doesn't seem to have jet lag!
Through the whole journey and our first couple of days the boys have been amazing. Really, they are awesome. Beautiful behaviour, going with the flow, no trouble at all. I am so, so proud of them! Today Noah said he misses our old house in England and Daniel is sad that he can't see his friends, but they are very accepting. They both love it here and can immediately understand why we came.
Okay, it's 4:30 am now and I should try to get some more sleep. Tomorrow (er ... today) we plan to take it easy, pottering around at home, doing laundry, maybe going to register at the library and get some more groceries. It's good to be home.