I'm kind of having trouble thinking of what to write and I can't even blame jet lag as I seem to be over that (besides still going to bed early every night). So in lieu of a coherent post, here are some snippets:
This is the view out of the living room sliding doors.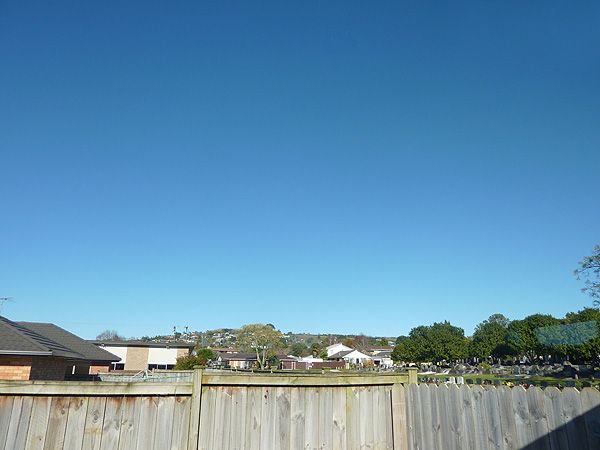 We've had beautiful blue skies and sunshine but we're due for rain for the next 10 days. It's quite exciting rain though, as it absolutely chucks down for 5-10 minutes then you might see sun again. Very dramatic and changeable.
This is the view from the kitchen / living room windows - I like having a cemetery behind us, it's nice and quiet.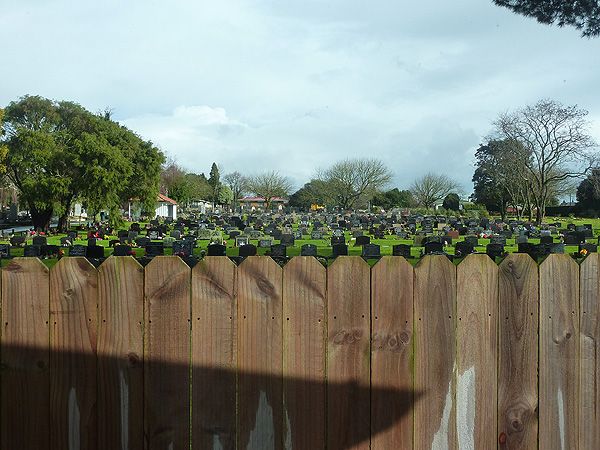 More blue skies!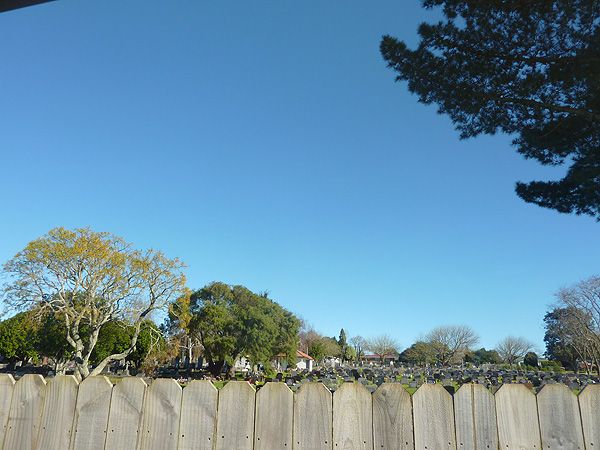 Oh Saturday the boys and I wandered up to the school (Grant was out fishing - but that's another post). We're allowed to play in the grounds outside of school hours and the boys had fun playing on the climbing structures and in the sand pit. I lay in the sunshine reading a book, looking at the blue sky and the leaves of the tree above me blowing in the gentle breeze and had to remind myself that this is winter!! Sadly, no photos, sorry.
These shots are of the beautiful fruit and veg displays at our local grocery store. The irony is that as enticing as they are we don't buy here - it's cheaper at the fruit and veg shop. But I still enjoy looking at them. Oh, and the fruit and veg here is
amazing
, it tastes home-grown! So full of flavour.