We have had such beautiful weather lately that we just had to go down to the beach for some fishing and enjoy the sunshine. The car's ambient temperature guage said it was 8 degrees - lies, I tell you! In the UK anything below 10 degrees is bitter cold but here in NZ we were in short sleeves! It felt more like 17 or 18 degrees. We loved the bright sunshines and blue skies.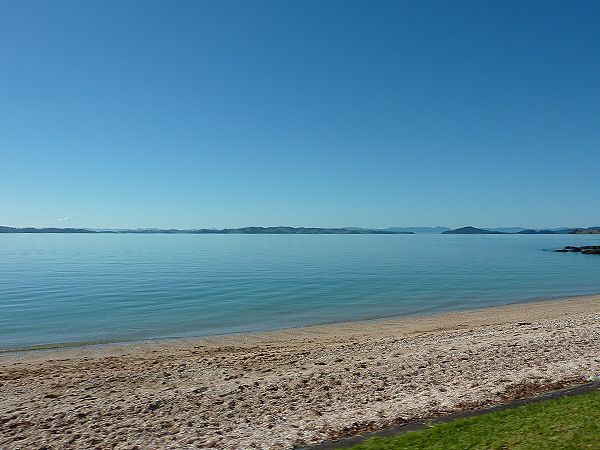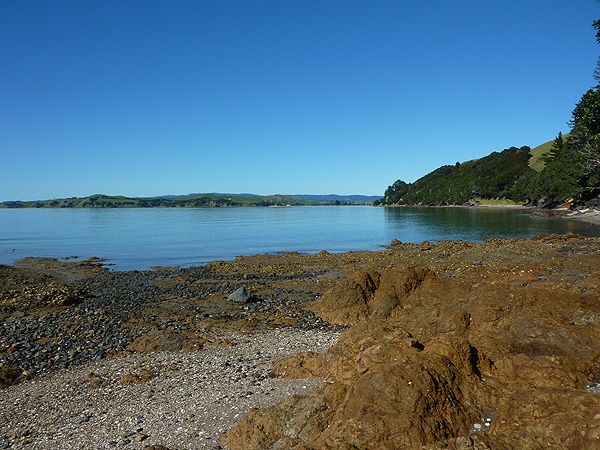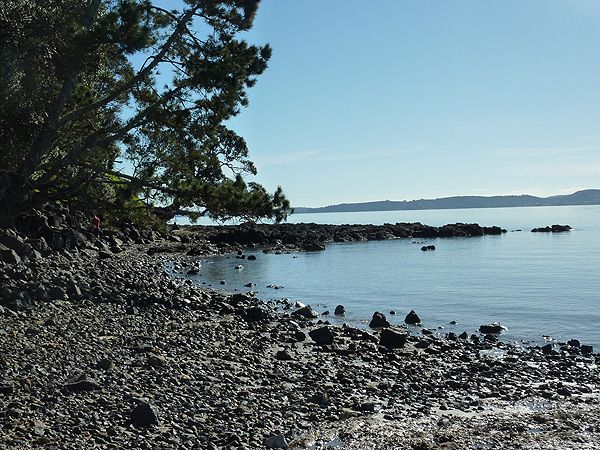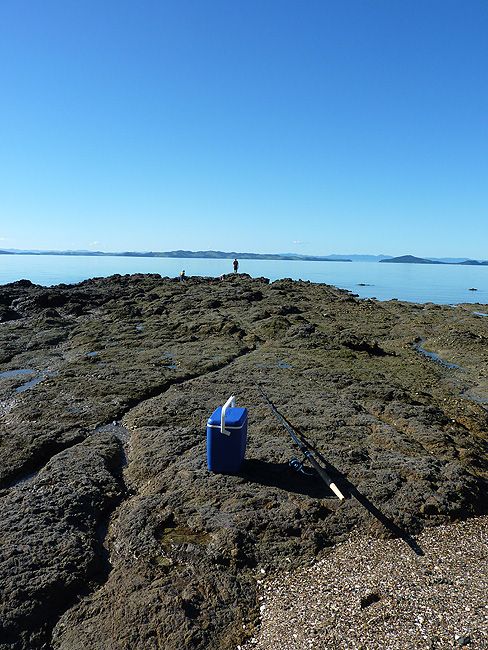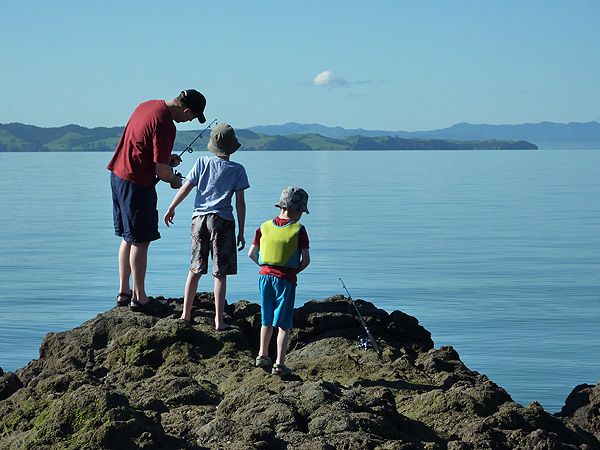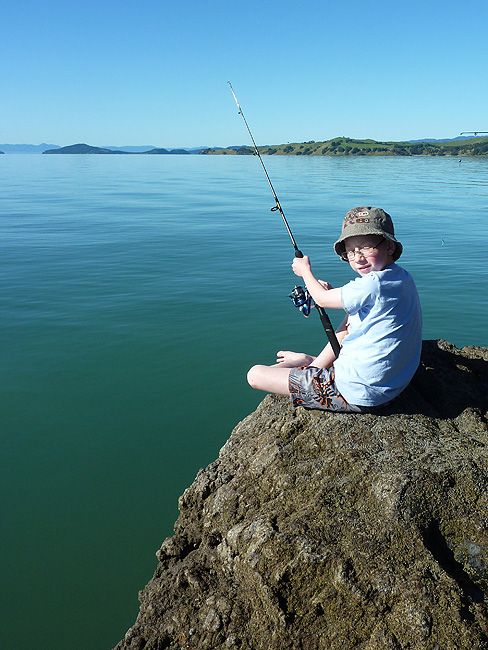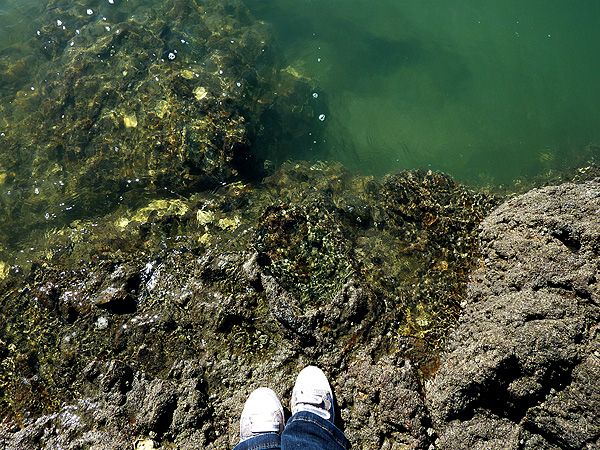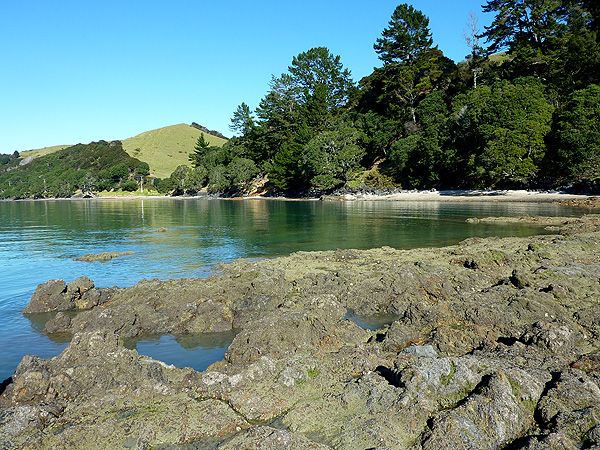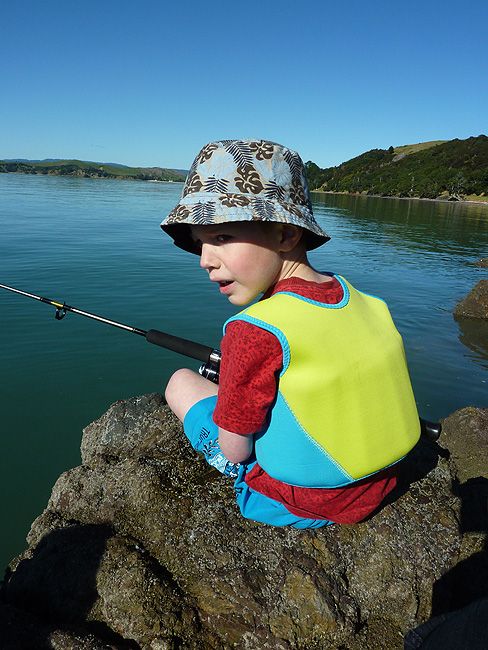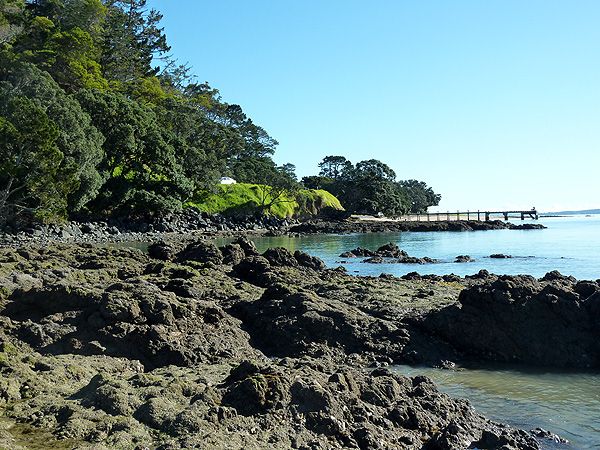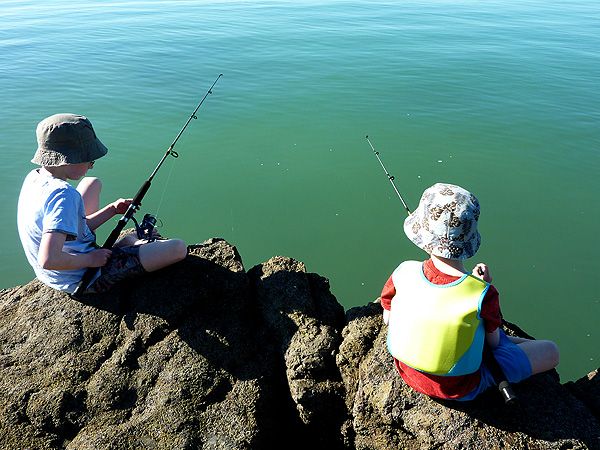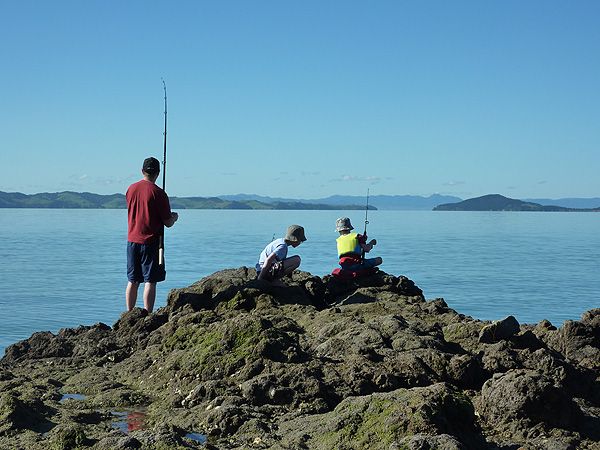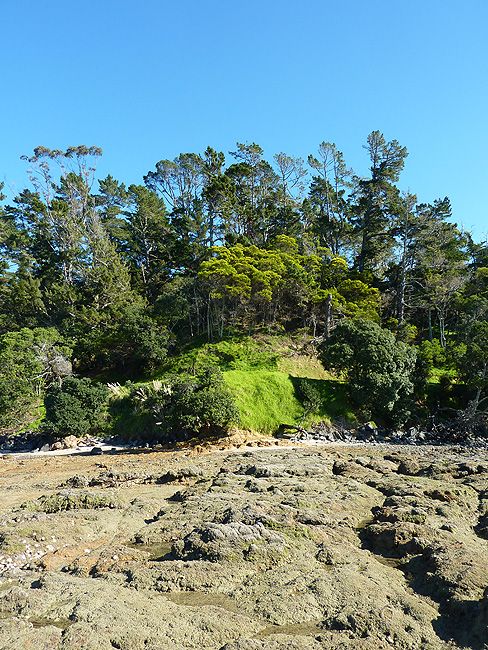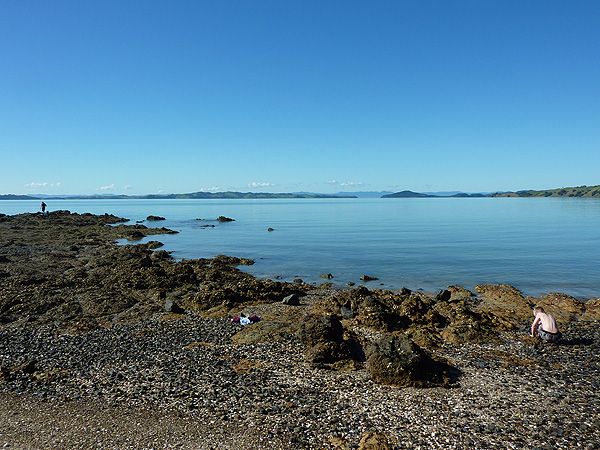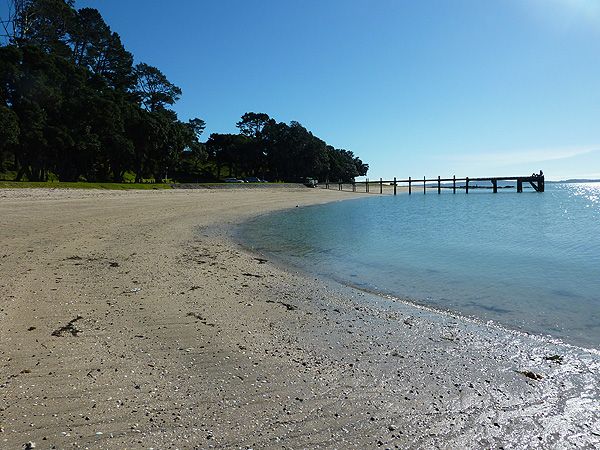 I can't believe this is WINTER!
Can you spot Grant on the rocks?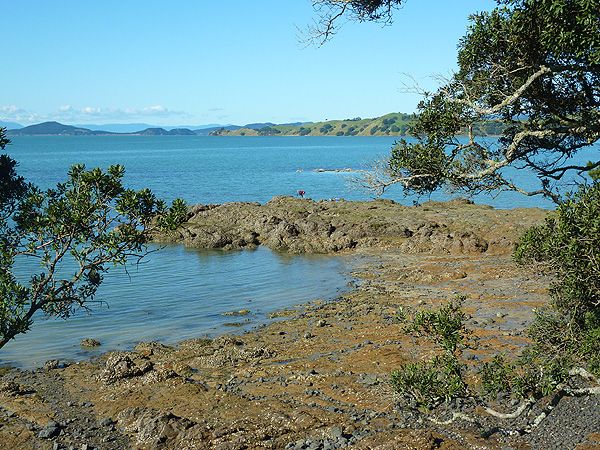 For those of you who are wondering: no, they didn't catch any fish ;)