As mentioned
, the boys are struggling right now. Grant and I went to talk to their teachers on Wednesday as we'd decided to take them out of school on Thursday and Friday. It was the last two days of term so it wasn't a big deal.
Noah's teacher wasn't in but I had a chat with his relief teacher, who said she'd noticed that he was a bit subdued and spaced out in class. Daniel's teacher was so lovely and supportive and wholeheartedly agreed with our decision. She said she'd have a chat with Noah's teacher so we didn't have to pop back into school.
On Thursday we headed out to
Miranda Hot Springs
, about an hour away.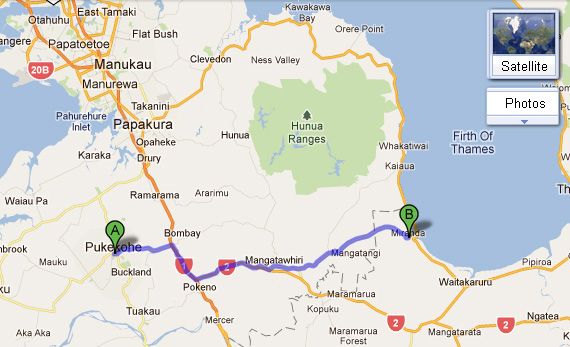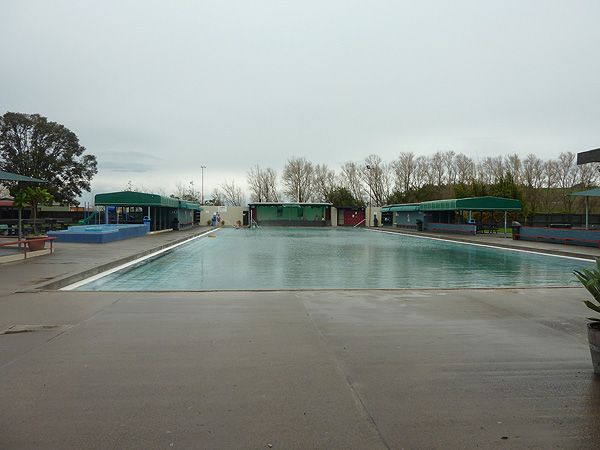 The weather was rainy and cold, about 11 degrees. We arrived and stripped off to our bathing costumes, shivering in the chill wind, but soon we were floating in the warm pool which was about 36-38 degrees (body temp is around 37, for my US friends who think in Fahrenheit.)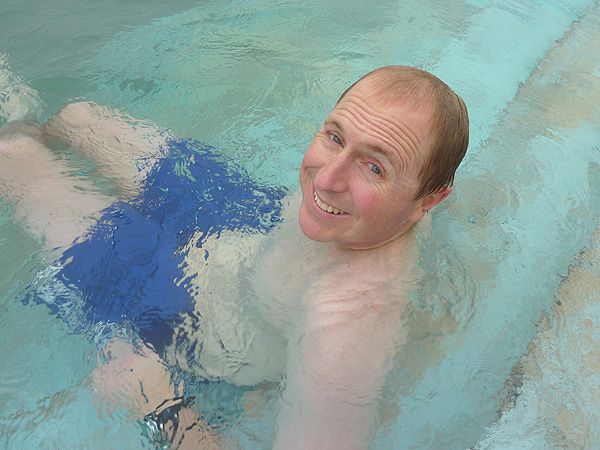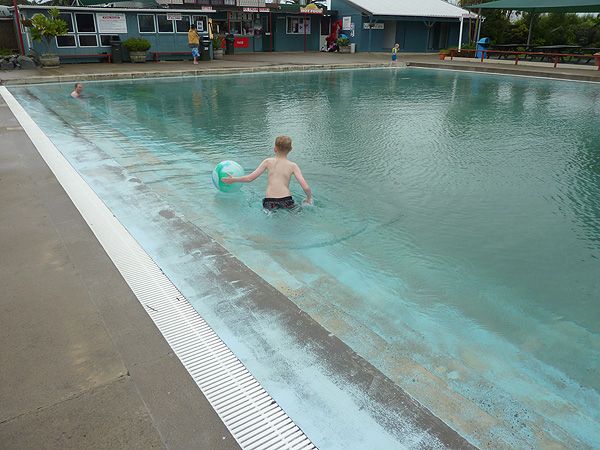 Yes, Noah is wearing a swim training vest - he still hasn't had swimming lessons. We were kind of distracted with, you know,
emigrating
.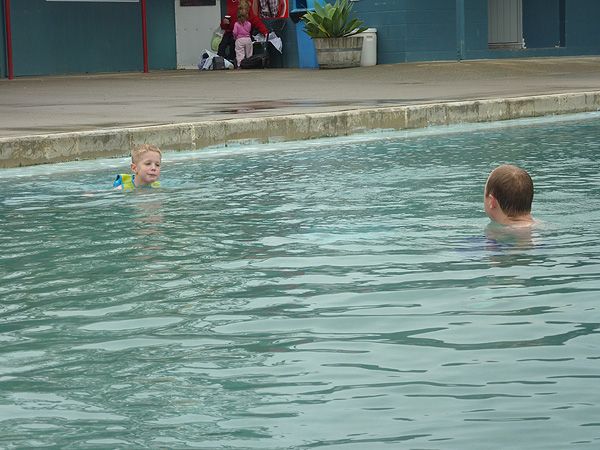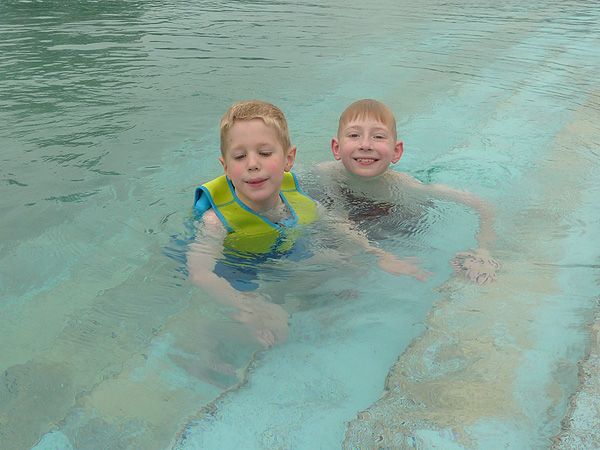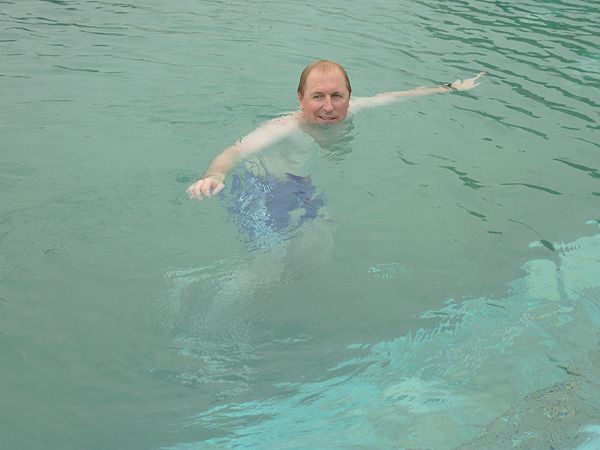 The pool was amazing, just the perfect temperature and depth (about shoulder depth). If we got slightly too cold we just swam closer to the hot water inlet. If we were still too cold (like if we'd been running around out of the water, or when it rained) we went into the super hot sauna bath: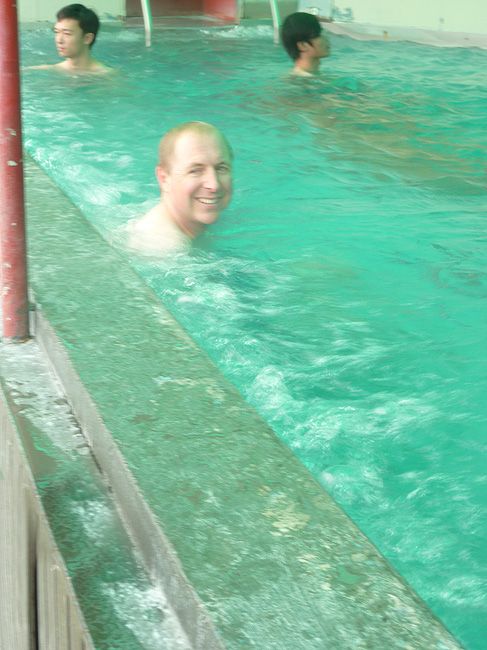 If we got too hot we went into the kiddie pool, which was cooler: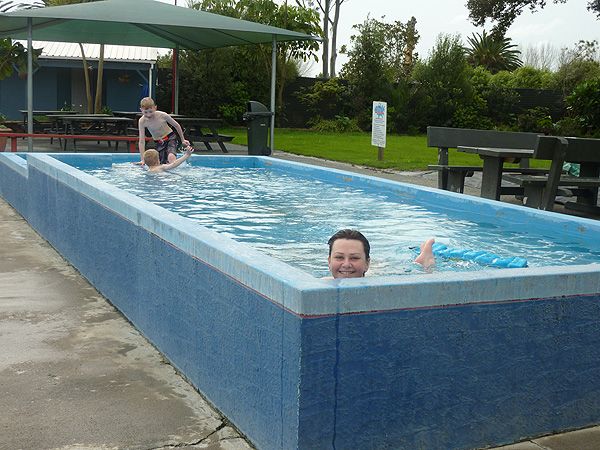 There was also this huge bouncy thing to jump and slide on: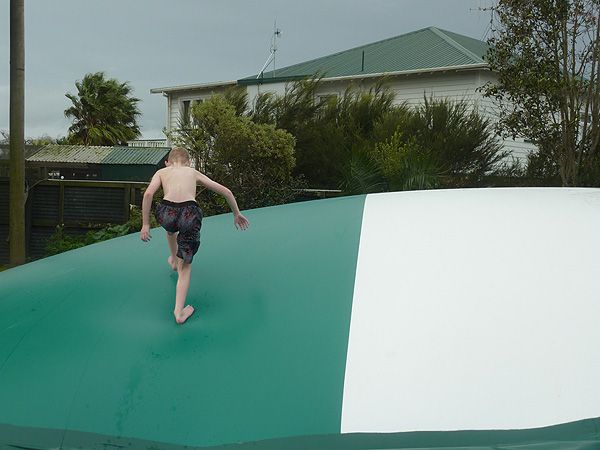 We stopped swimming to eat our packed lunch - where else can you sit in a wet bathing costume, outdoors, and eat your picnic IN WINTER?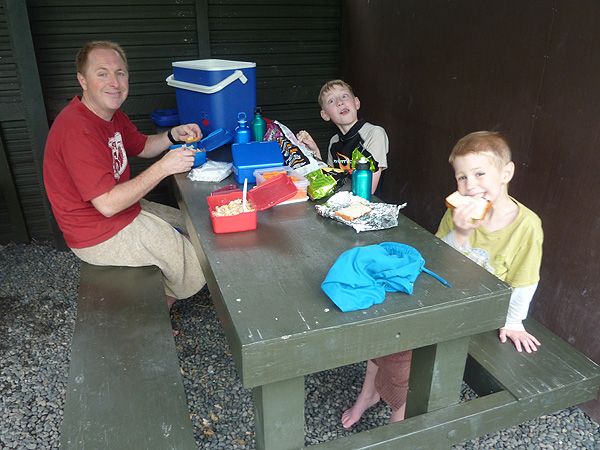 Later in the afternoon it started raining, which was quite weird - having cold water fall on your head while the rest of your body is in warm water, with the mist rising off the water: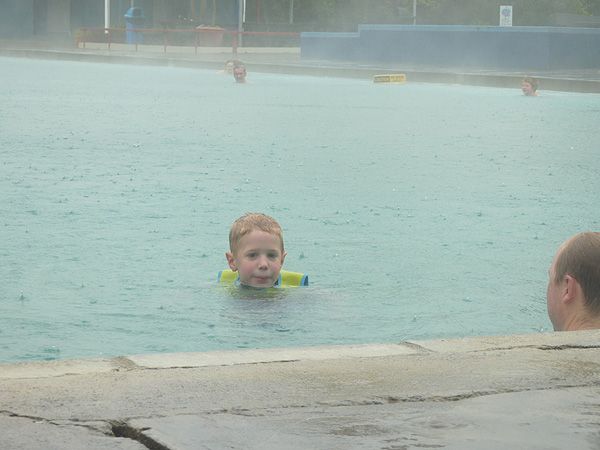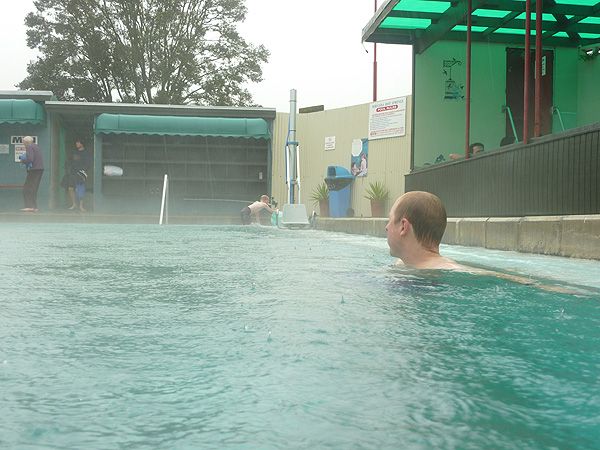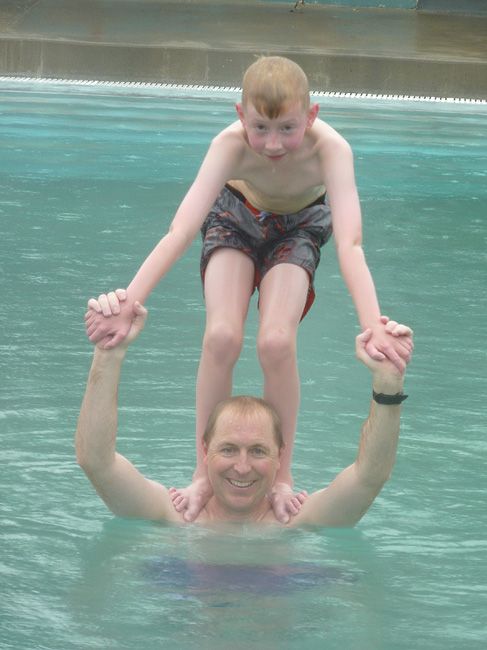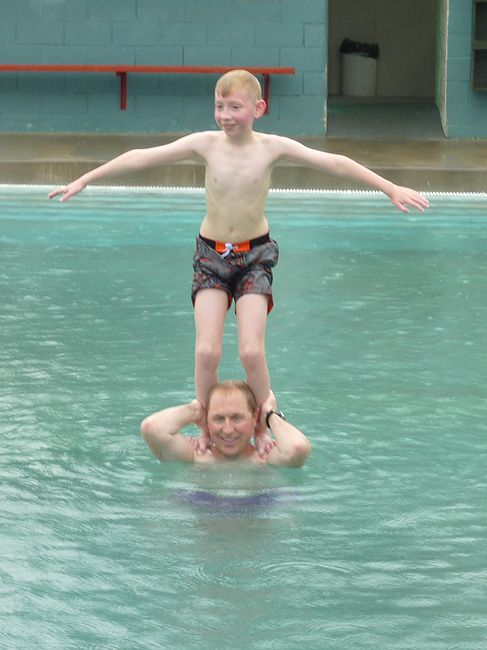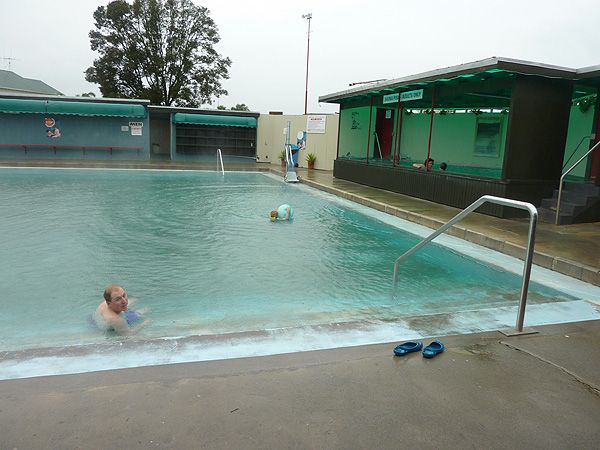 This is what Noah's feet looked like after four hours in the water: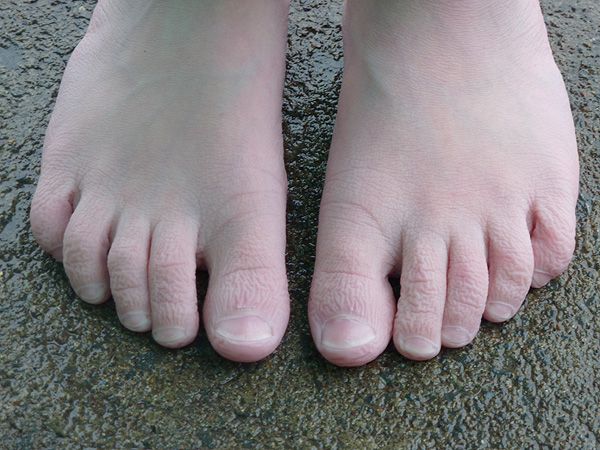 Definitely a great day out and we'll go again, but not in summer (it would be too hot). Worth every penny of the $38 (£19) it cost us.