We have more news about our container. And it's not good. You know
how I said it was docking on 26th
? Well, it's not docking in Auckland. Oh no. It's docking in Tauranga. Then our goods need to get to Auckland, which takes another 2-3 days, depending on rail availability. Then clearance will take 3-5 working days before it's sent our way!! AAAAAAARRRGGGHH!!!!!!
I am not going to have another rant about how we're struggling without our stuff because seriously ... get over it. I'm boring myself.
Instead, I'm going to share photos of our house, which we love. Note all of the windows and the sunlight pouring in.
Let's start with the front entrance - this is looking in through the open front door: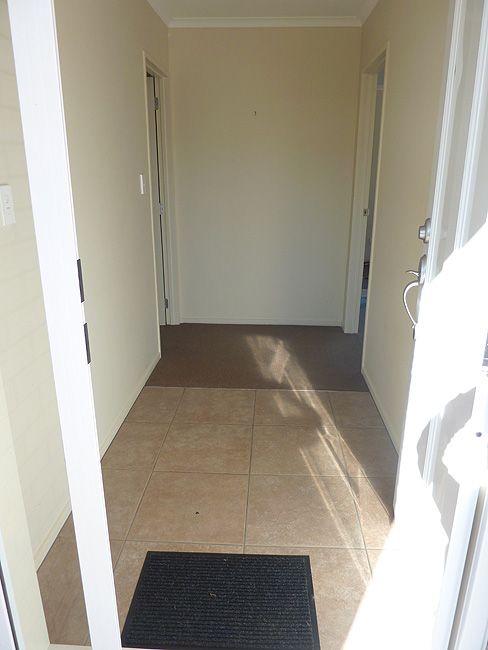 And looking back towards the closed front door: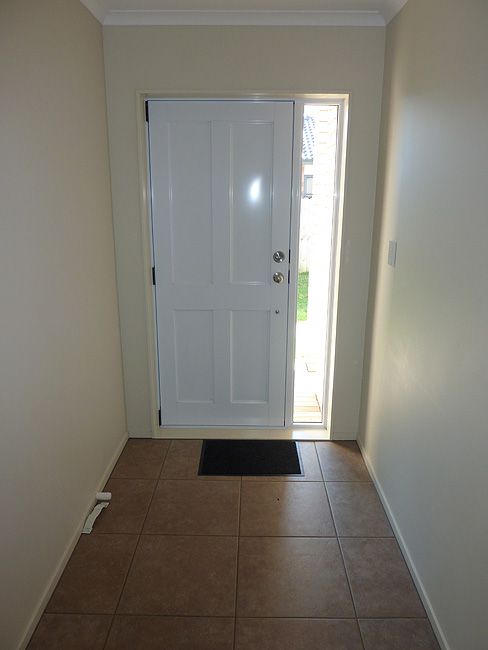 With your back to the door, turn to the right and come through to the living area (see that open door? You've just come through there):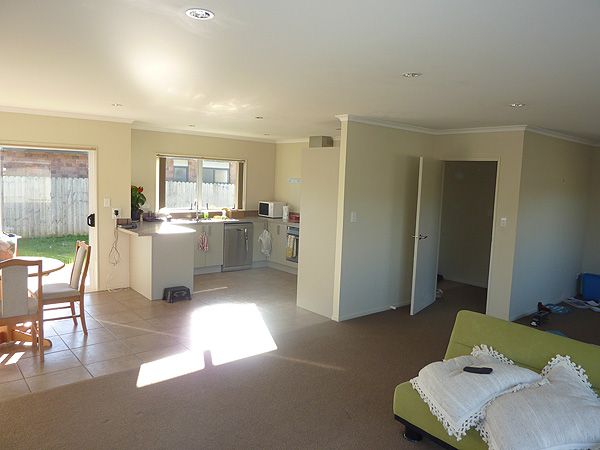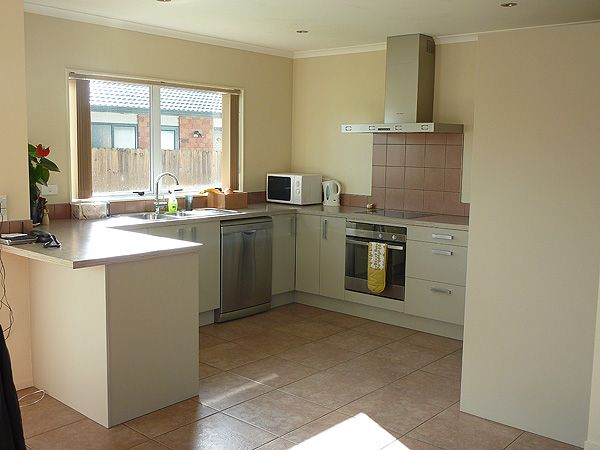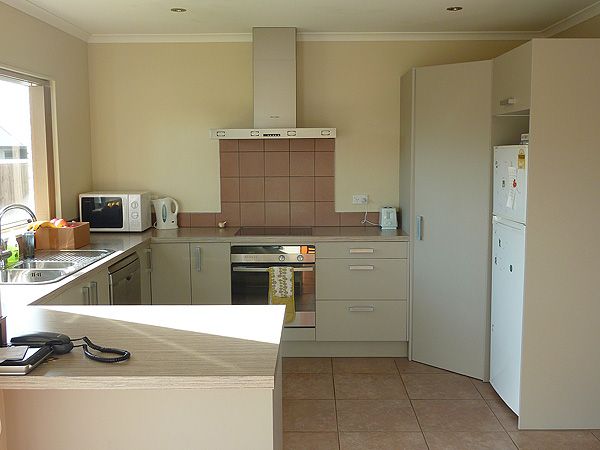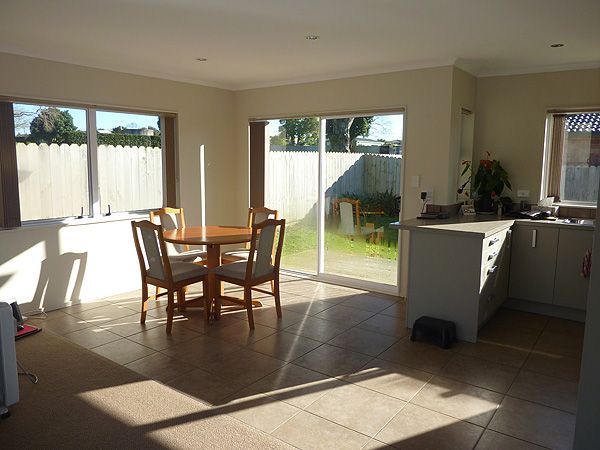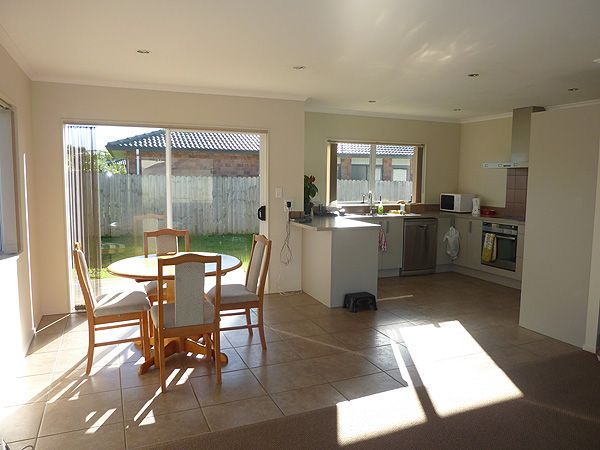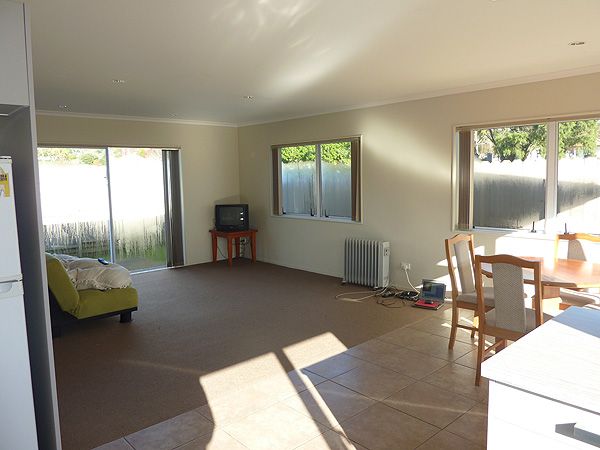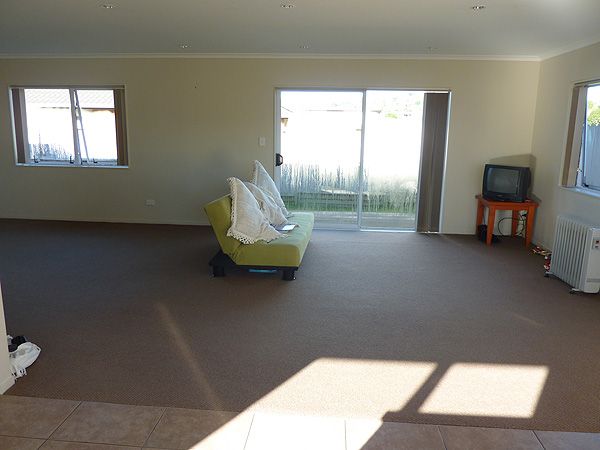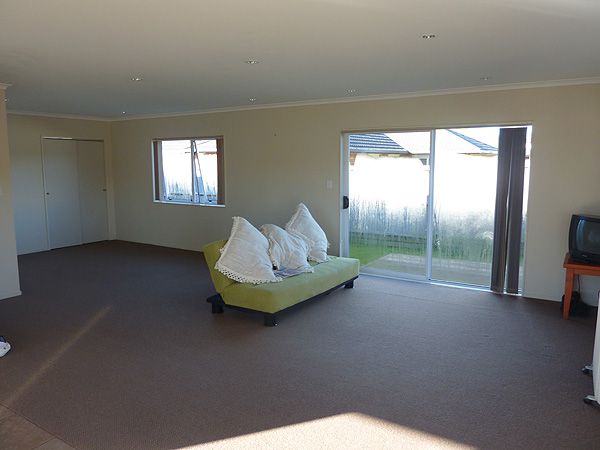 The area at the back will be our computer area. Note the built in cupboard - we have great storage in this house.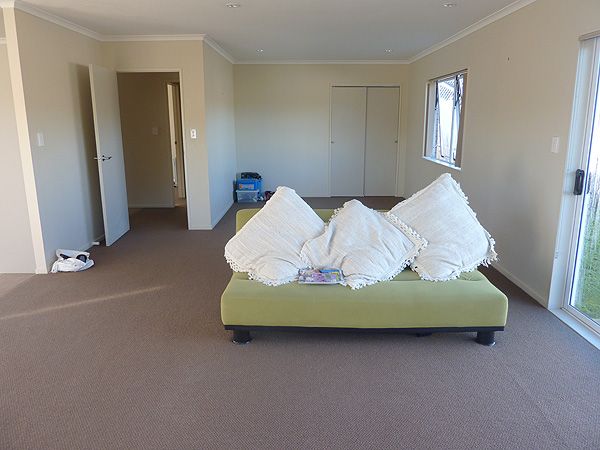 Okay, go back to the entryway and turn left instead. You'll be facing a corridor. On the right you will see this - bathroom to the left, loo straight ahead and airing cupboard on the right: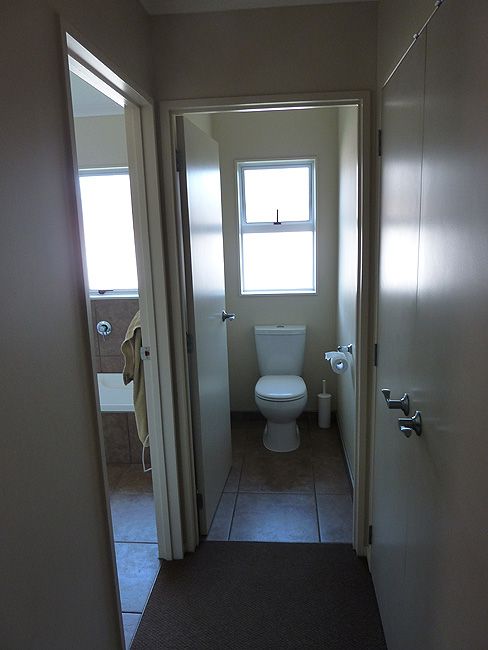 Nice big bathroom with a walk-in shower: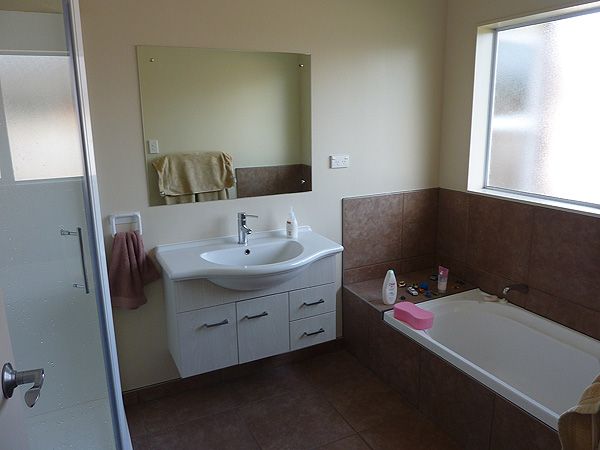 Okay in the corridor on the left you'll see two doors. The first leads to Daniel's bedroom (with built in closet):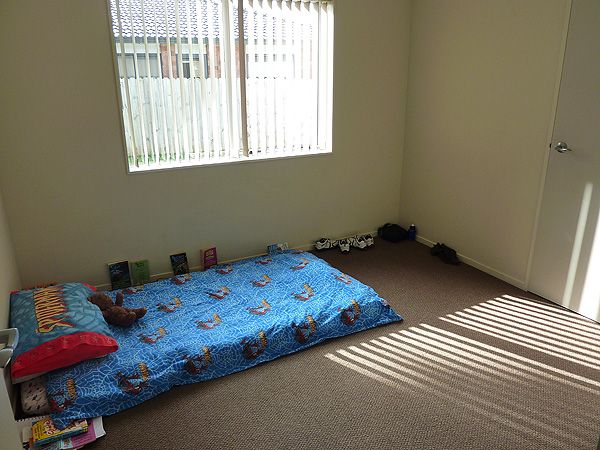 The second leads to Noah's bedroom (also with built in closet):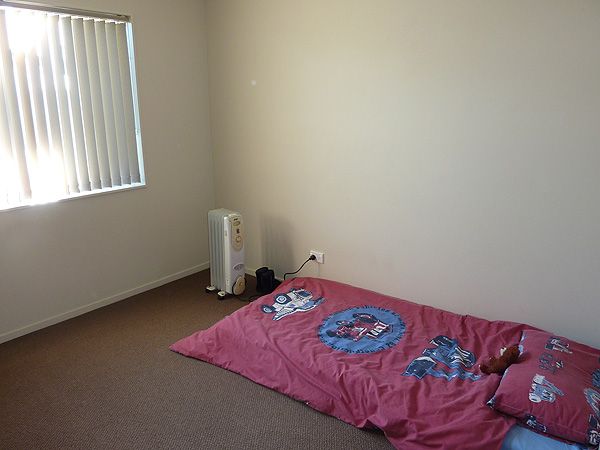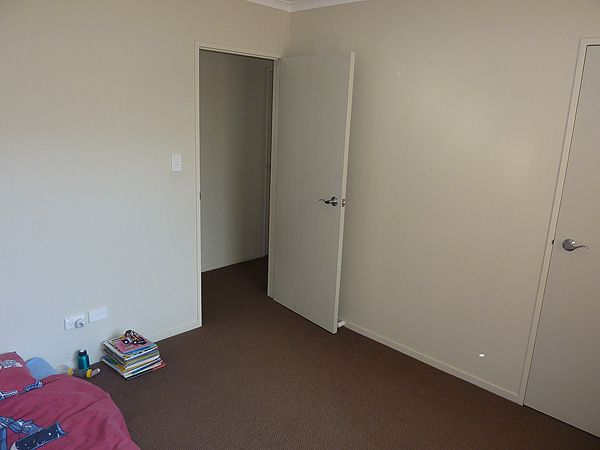 Between the two bedrooms, in the corridor, is a linen cupboard. On the right, between the bathroom and our bedroom is another cupboard. Then there's our bedroom on the right: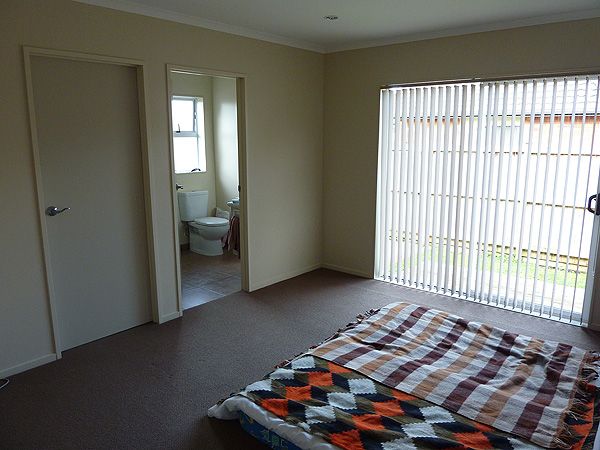 The door on the left leads to our closet: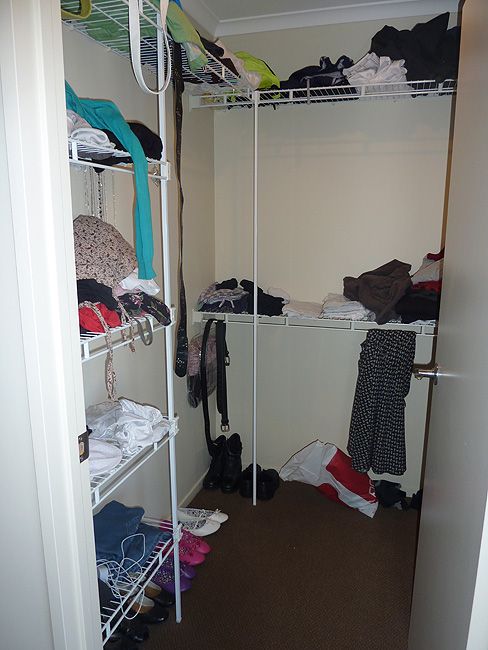 The one on the right leads to an ensuite with shower: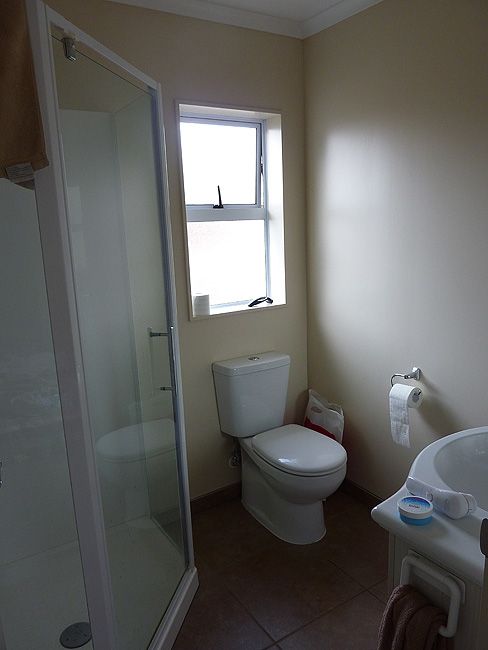 If you're back in the corridor, looking straight ahead is the garage.
View from the door to the house: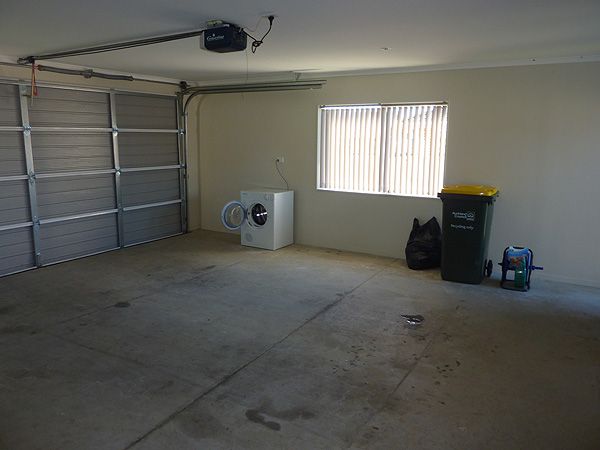 Looking back at the door to the house - note the built in cupboards: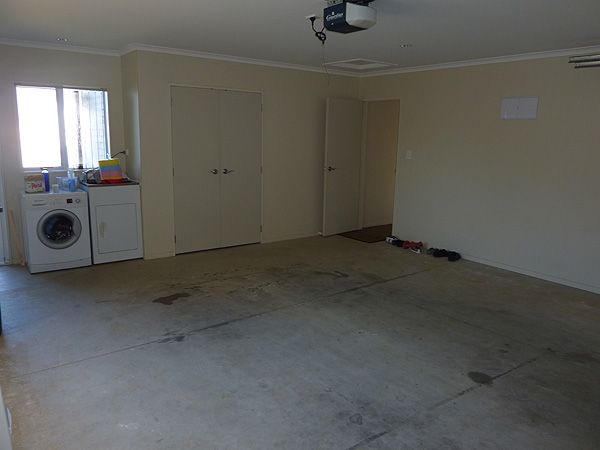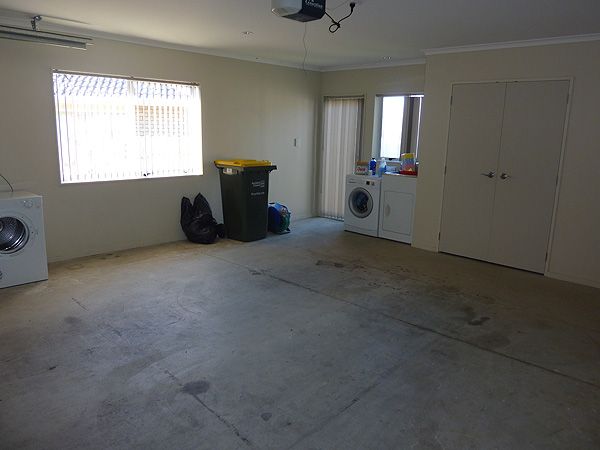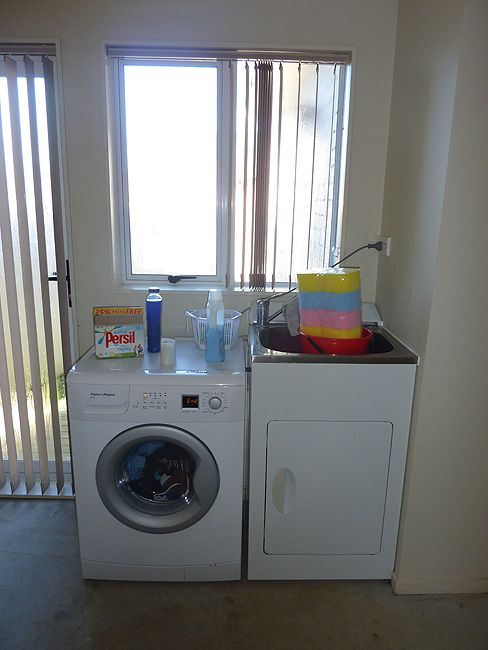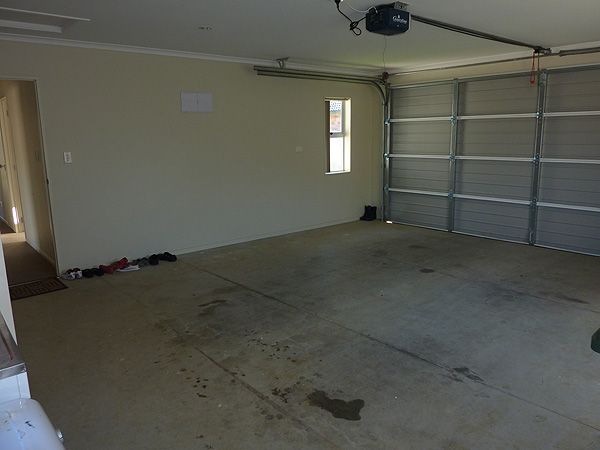 Please note, there are NO STAIRS IN THIS HOUSE, WOOHOOO!!!
Coming soon: photos of the exterior.