On Saturday I headed out op shopping with my friend R (she prefers to stay anonymous on the internet) and her friend Amanda. Op shopping is thrift store shopping and we went to a huge one called
SaveMart
. Click over to their site to see how huge the stores are - they are like warehouses! I only bought 4 items (I thought I should pace myself!) but will definitely return.
While I was shopping Grant went to Karioitahi beach again with Nic and her family and her friend Lucy and her family. Thanks to Nic for the photos she took: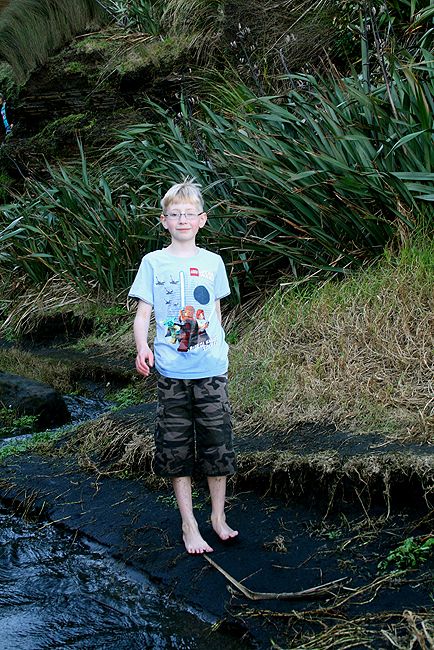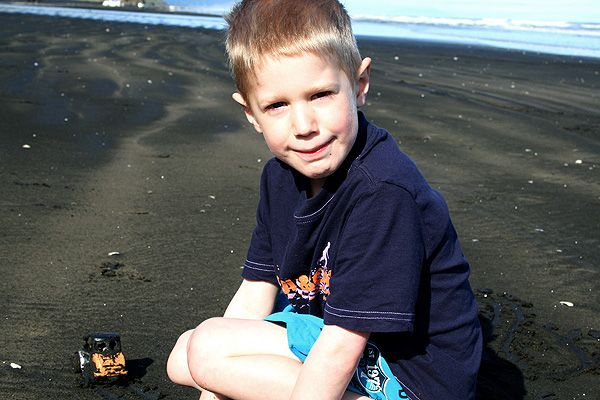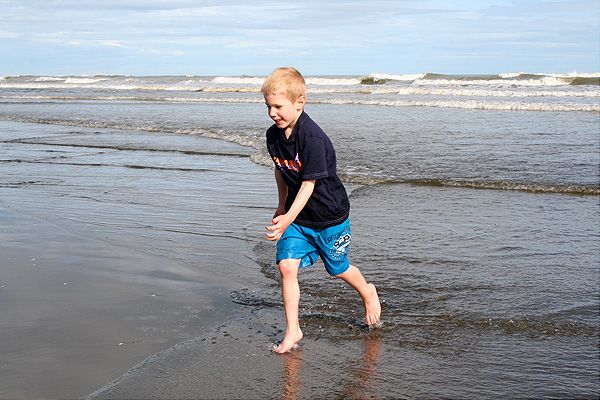 The men were trying to catch fish but the only thing they caught were little sharks: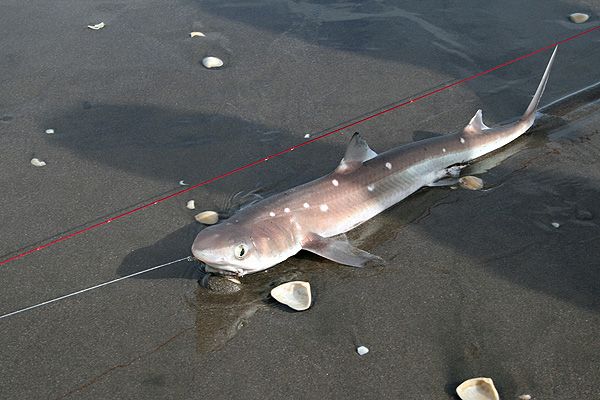 On Sunday my friend Taryn came to visit and we had pancakes for dinner: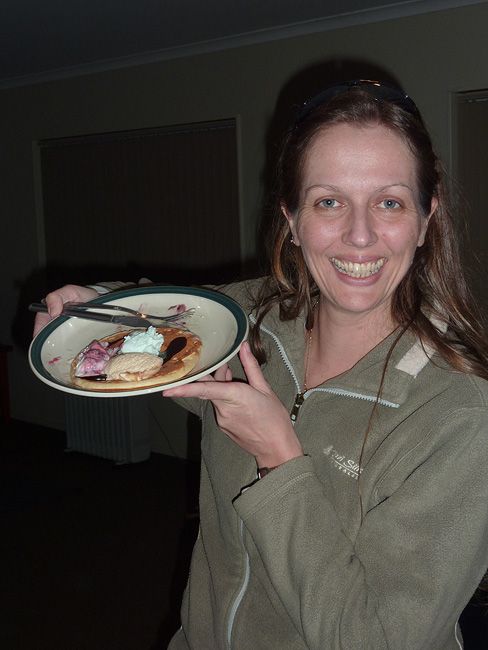 After a busy weekend - actually a busy few weeks - I was exhausted and just needed to retreat a little so I stayed in all day yesterday. It was just what I needed. Today we managed to bag a barbecue on Freecycle so we went to the North Shore to visit with my aunt, uncle and cousins before collecting it, as they live near to where we we were going. Then we visited my friend Amanda and her family before heading home.
And now that I've caught up with my blog I'd better go to bed and get some sleep! Tomorrow is - you guessed it - another busy day!