I'm feeling a lot better emotionally although I've been sick this week. Kind of inevitable. But I'm thinking differently about things and that's a good thing.
I have been pottering around with a few little craft projects. Here's one of them.
If you recall, we have two cabinets next to our computer desk: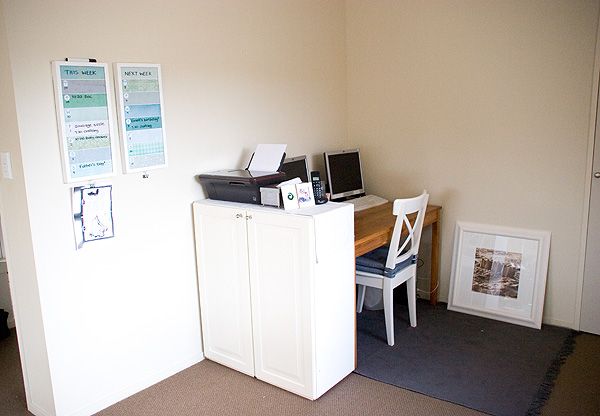 Unfortunately, the back of the cabinets wasn't very attractive to look at: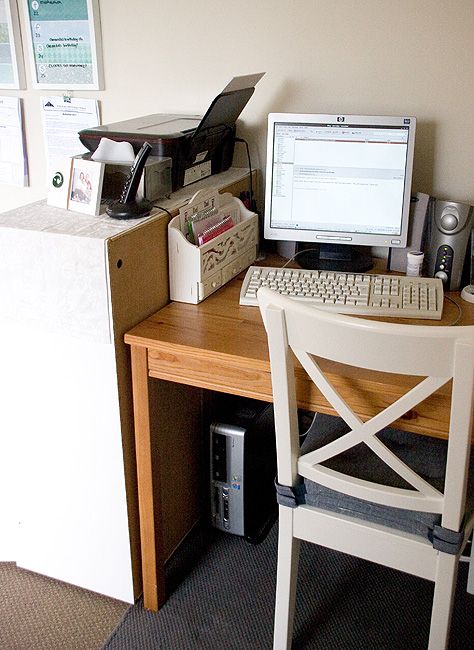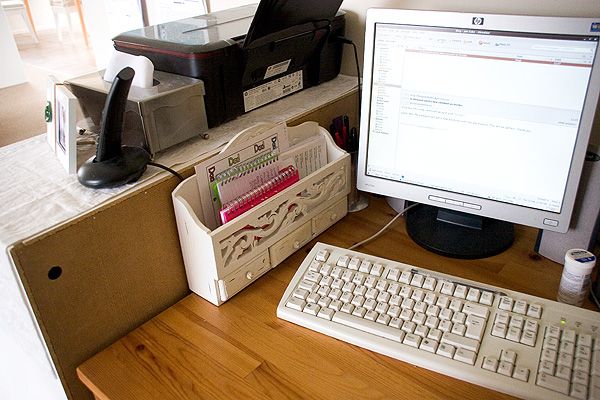 I got out some off-white corduroy that I had stashed in my fabric box and fastened it to the cabinets with small panel pins. I also added a strip of cork that I had, for pinning up small notes and receipts: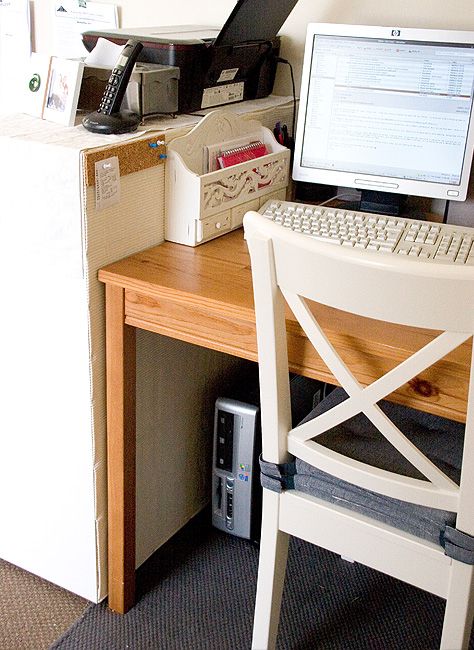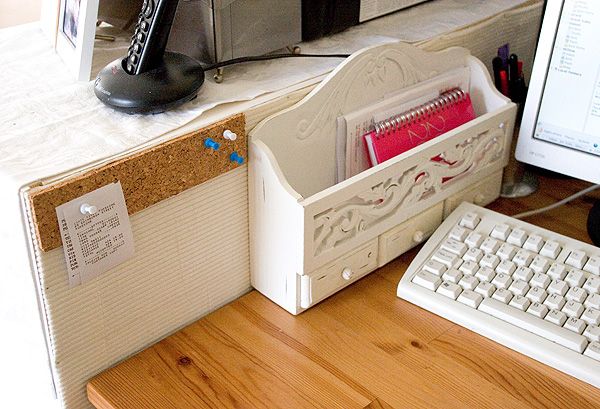 So much better! And it cost me nothing and only took a short time to do.