As I mentioned in
my pantry post
I kept extra food, such as cans and other goodies that I stock up on, in our garage on shelves. Then it occurred to me that we have a cupboard in the passageway that was storing odds and ends that I hardly ever use. Yet I was walking past the cupboard all the way to the garage for food items.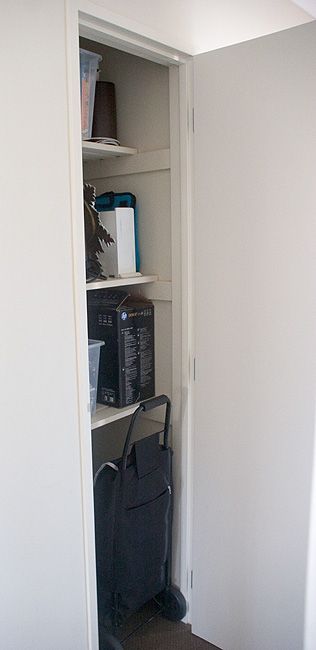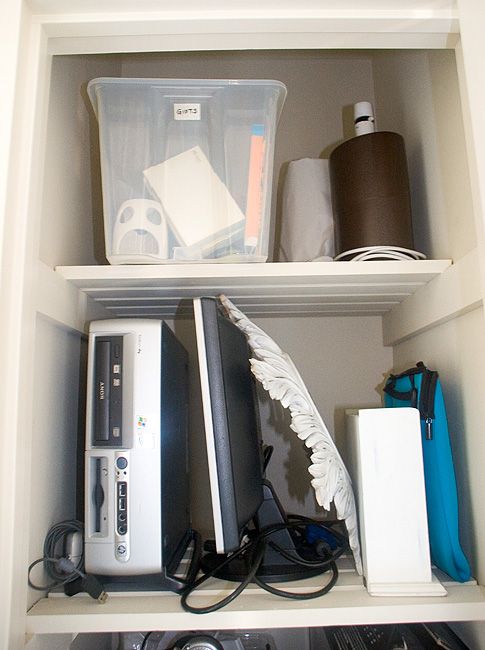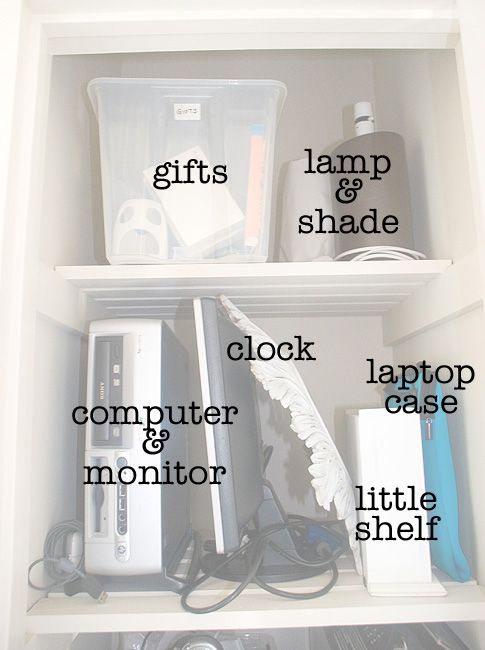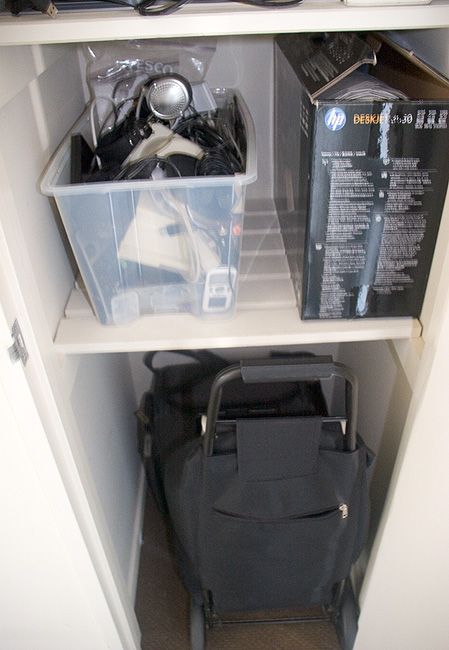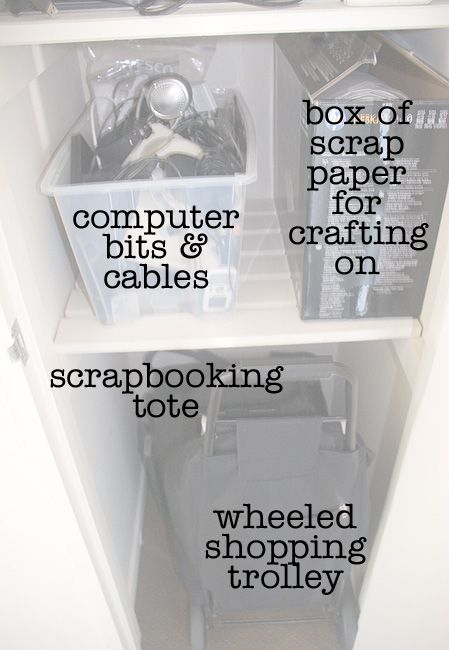 Time for a switcheroo! But first I wanted to tackle a little project I've had on my mind for literally years: can rollers.
What are can rollers? They are little contraptions into which you put fresh tins of food at the top and take the older ones from the bottom. They are a way of storing and rotating your tinned food.
I used some of the free wood that my awesome friend R has rounded up for me. (The wood was from old pallets from The Warehouse.)
First I cut three lengths of 46cm each.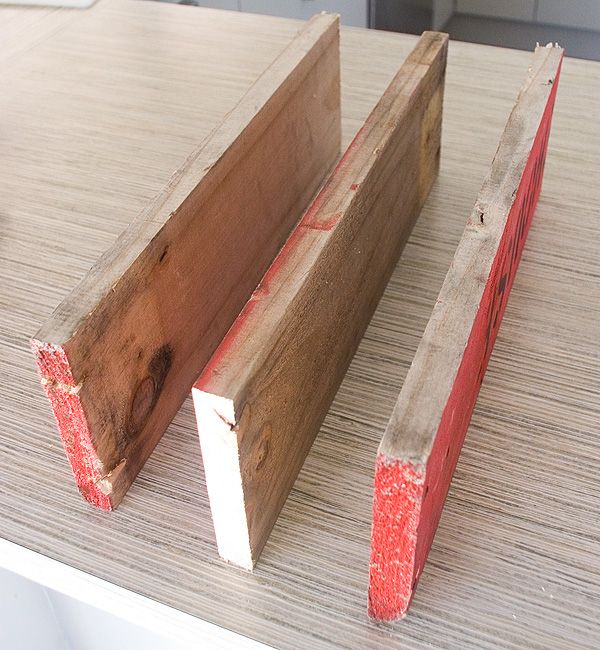 I screwed the sides to the bottom, with the front of the bottom flush with the base and the back raised slightly - this ensures that the cans will roll forward.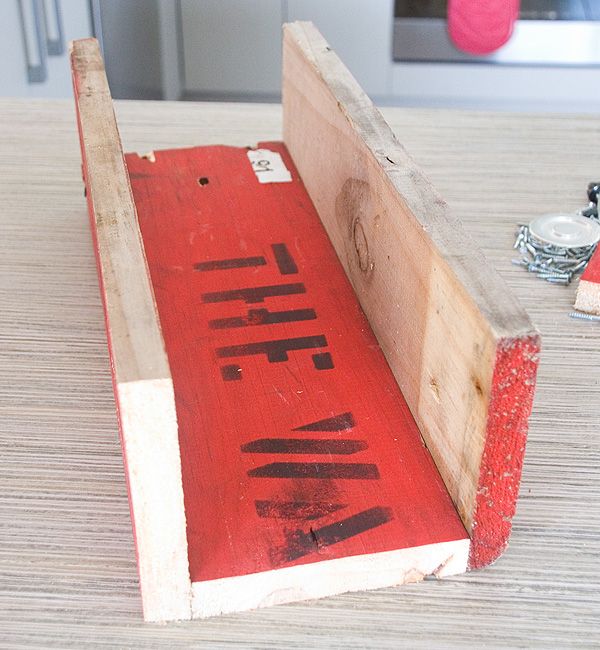 Back: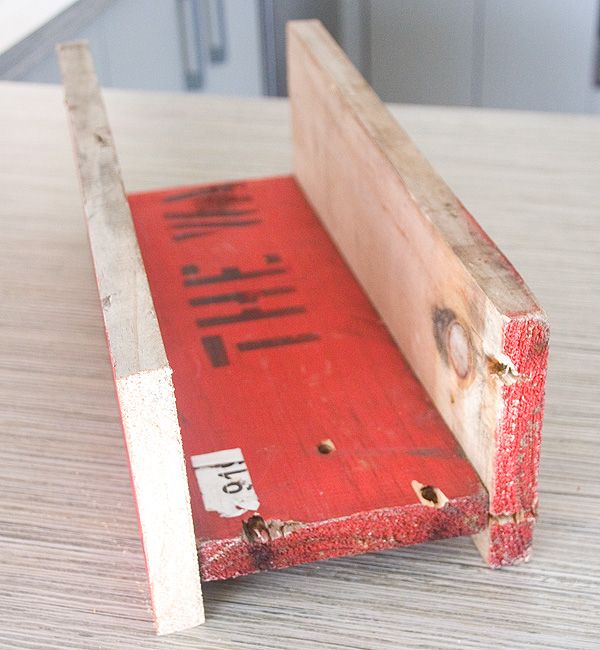 I added a lip to the front to stop the cans from rolling right out and falling on the floor.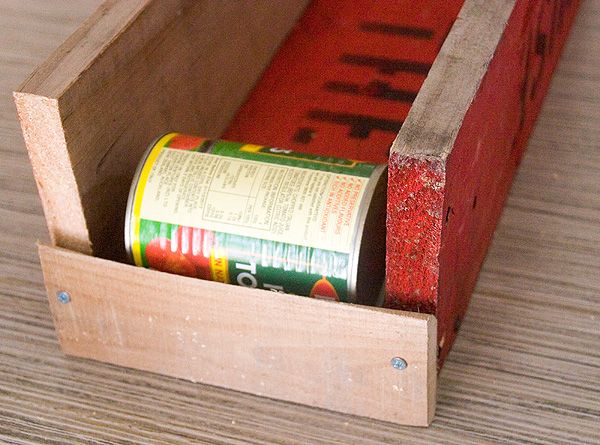 Then I created the ramp. I cut a piece of wood shorter than the base so that it had a gap at the back, and screwed the back into the sides with two screws.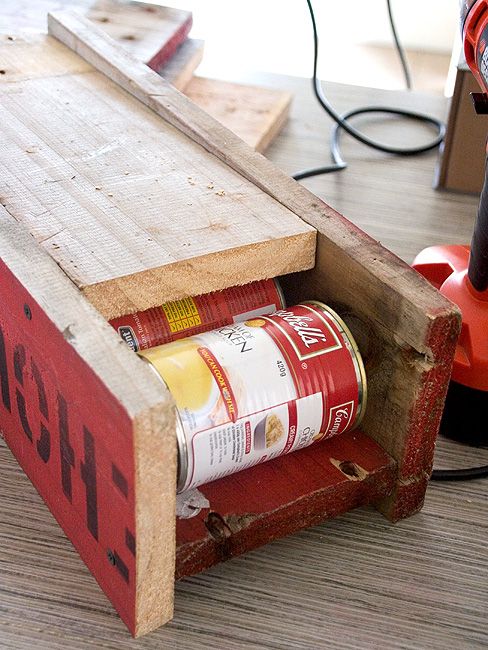 The front was raised slightly, ready to screw into the sides as I increased the height of them with more planks.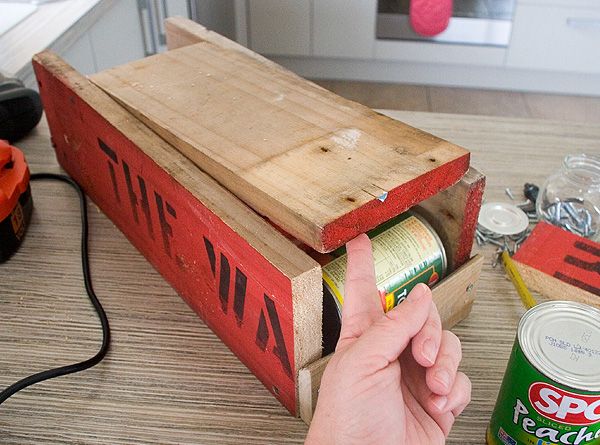 I added one side, screwing the ramp to it to hold it in place (you can see the incline of the ramp - the higher side is at the front of the can roller. The tins roll to the back and fall through the gap, then roll forward.)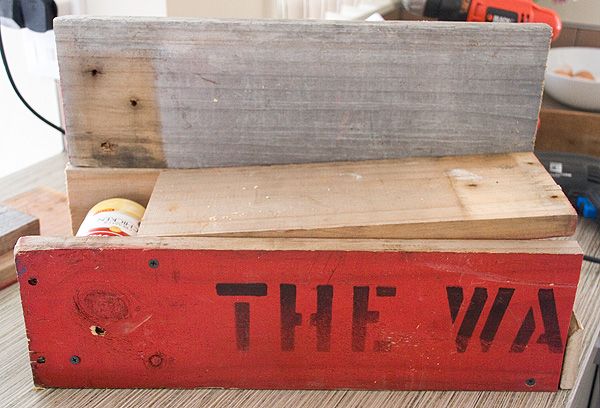 I added the other side, and screwed a piece of wood into the back so that the tins didn't go flying off the back of the ramp, and to hold the top planks in place more firmly.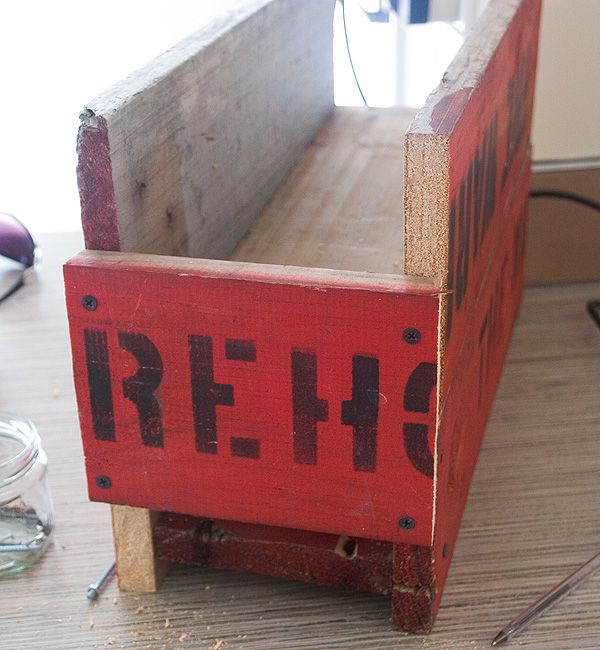 Let's test it out - put the tin on the top ramp and it rolls down ...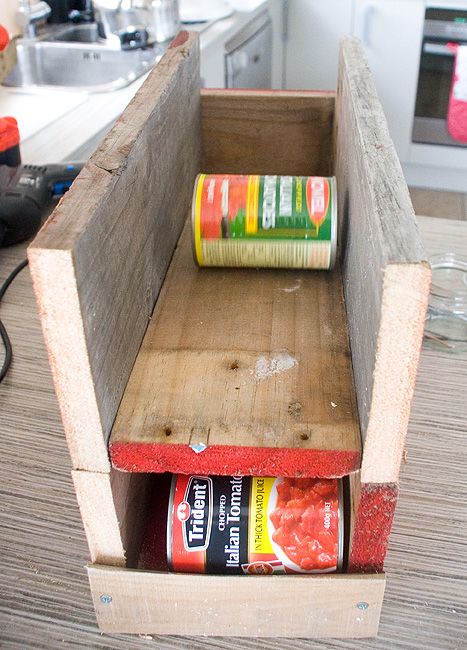 ... and you can take tins from the front: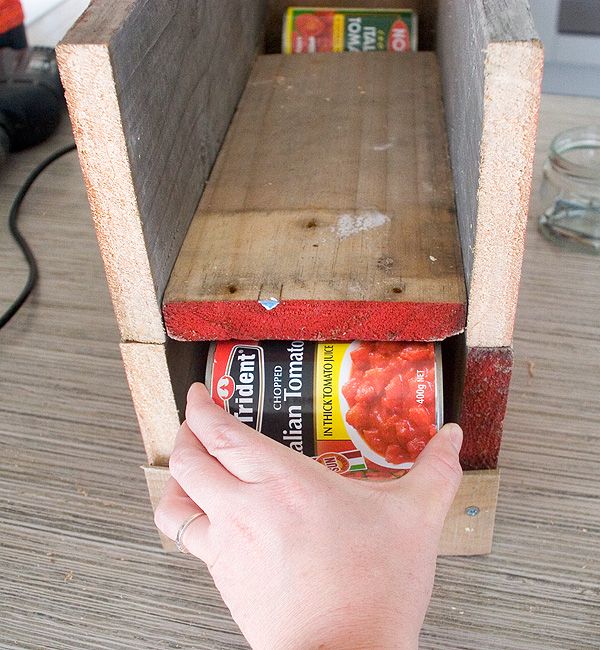 Works a treat, even if it is as ugly as sin! Hey, at least it was free! I made two - one for chopped tomatoes and one for baked beans. Here's how they look on the shelf in the cupboard once I'd rehomed the cupboard goodies in the garage. And yes, the beans one is really wonky but it still works.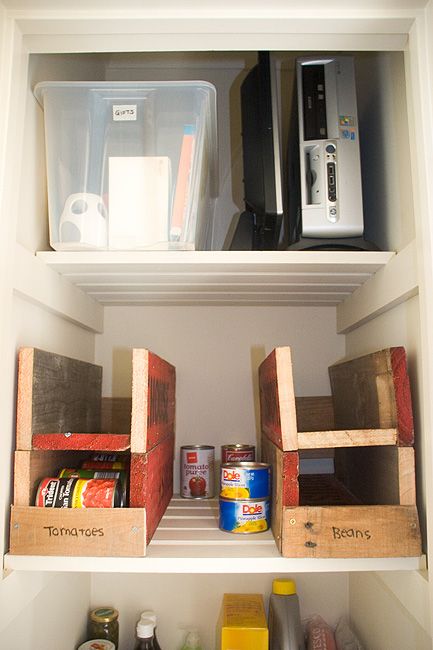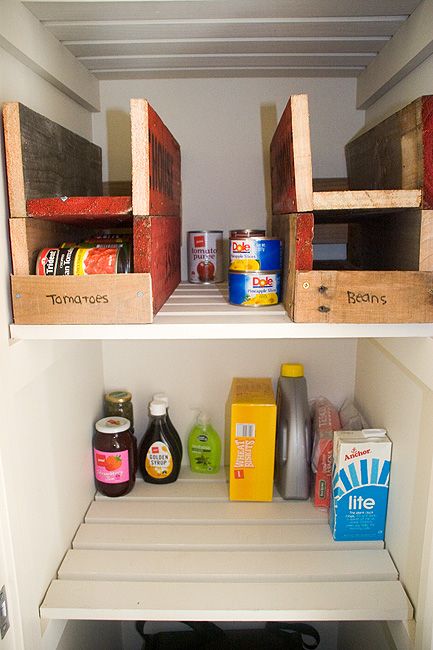 (The shelves are fuller now that I've gone to the grocery store!)
I love that my groceries are closer now and I don't have to worry about the garage getting too hot in summer. Maybe one day I'm remake the can rollers out of thinner, prettier wood. But I suspect I may be a little too lazy for that.