It's so handy having all this cardboard. What have I made this time, you might ask?
Ta-da, it's a drawer divider.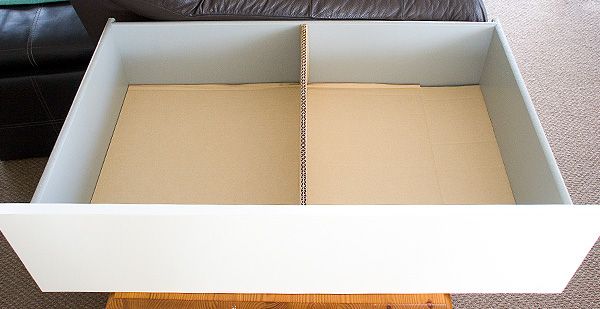 Pyjama tops on the left, bottoms on the right. And no, they don't need to be folded. I need to make it as easy as possible for Noah to put his pyjamas away.