Remember my This Week / Next Week system
that I made
? It's working fantastically. I did need something to erase the writing with though.
In my drawer I found some of those sticky felt dots that are meant for under furniture legs, to protect your floors. (By the way, my pen isn't wonky on the end, it's lens distortion.)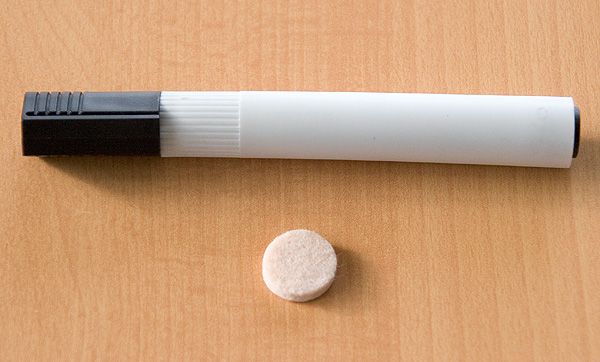 I simply stuck the dot to the cap of the pen and voila, an eraser for those little mistakes.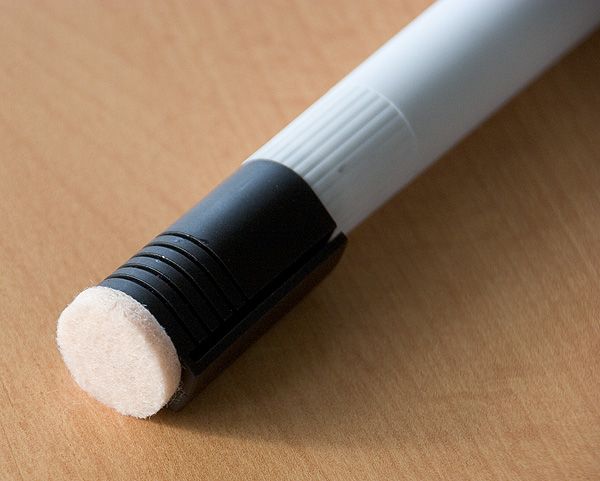 I still needed a bigger eraser to erase all of the writing at the end of the week. Whiteboard erasers are only $2 at the dollar store, but I didn't want to spend money if I didn't need to. Luckily I had on hand a sheet of the same self-adhesive felt stuff as the sticky dot used above. I decided to stick it to an extra acrylic stamp block that I had: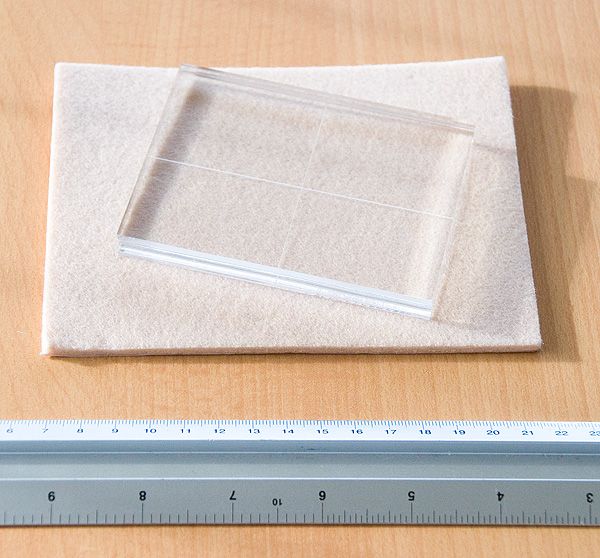 I just cut it to size ...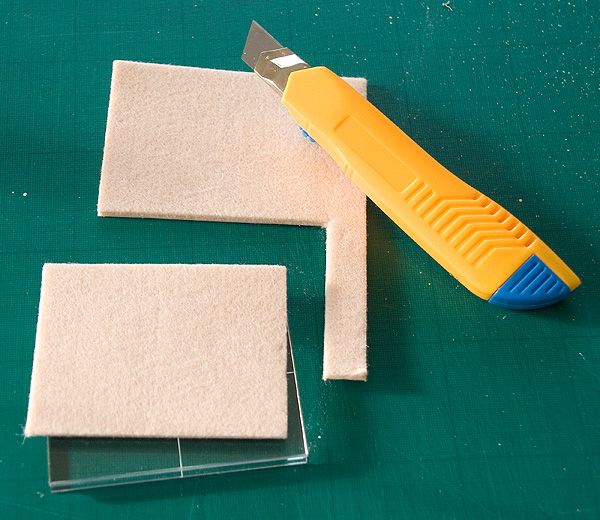 ... peeled the backing off ...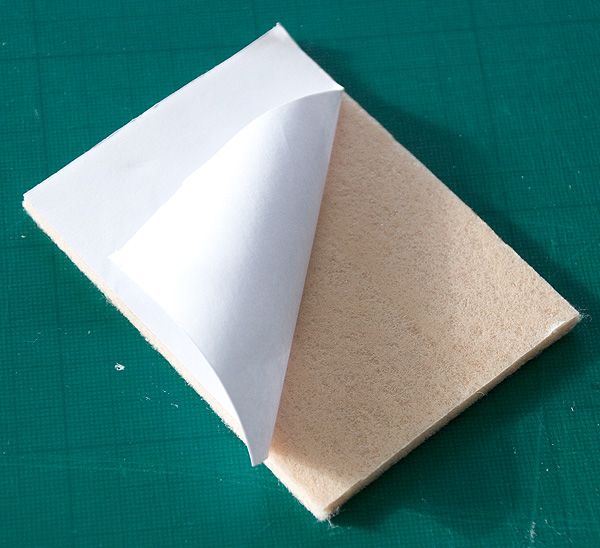 ... and stuck it on. Voila, a free whiteboard eraser using what I had on hand.