We didn't bring the headboard from our last home to NZ with us. It was just some cabinet doors fastened together. I regret it as I did like it and it would have been simple to bring them over.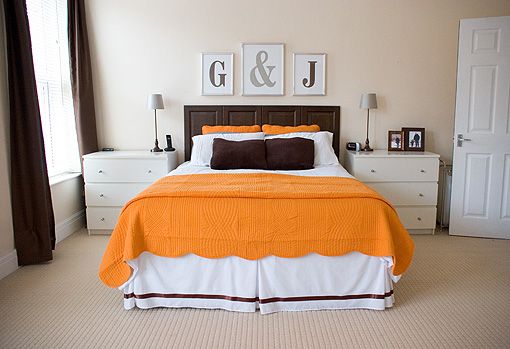 So we had no headboard BUT instead of bringing over the brown cabinet doors / headboard, we randomly brought over four white ones that we'd never used since
our cabinets fell off the wall
...?!? I will never understand.
Anyhoo, it occurred to me the other day that I could whip up another headboard out of them. I didn't rush out to do that right away as it required some wood strips for the back and I had other things to squeeze into our tight budget.
Then my friend R got hold of some pallets for some projects that she had in mind, and generously gave one to me. Yay, free wood! So today I set out to make a headboard, not only to finish off the bed but to protect the paint on the wall.
I laid the cabinet doors face down and lined them up against a wall and screwed two strips of wood to the back: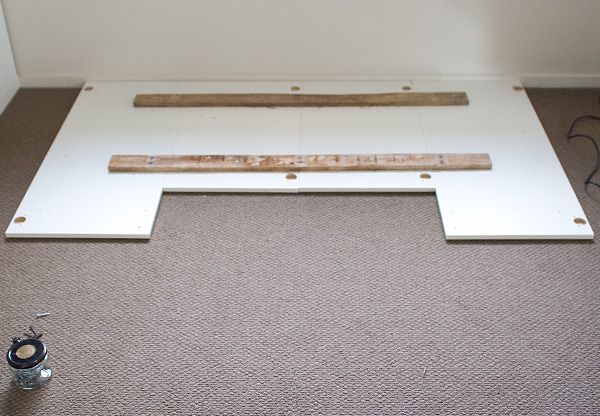 Our last headboard was hung from screws into the wall. We can't screw into the walls here so I decided to make legs for the headboard to stand on, wedged between the wall and the bed. After measuring the correct length I screwed two more strips of wood onto the back of the doors: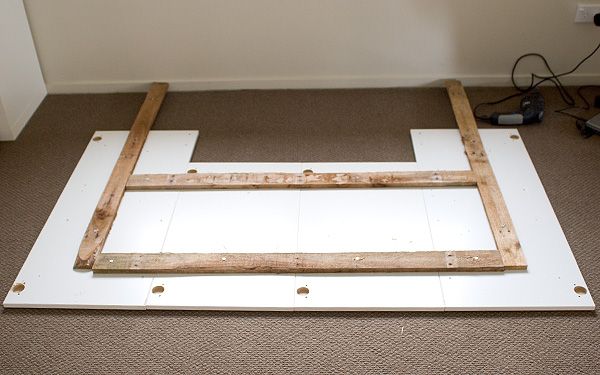 After applying some felt pads ...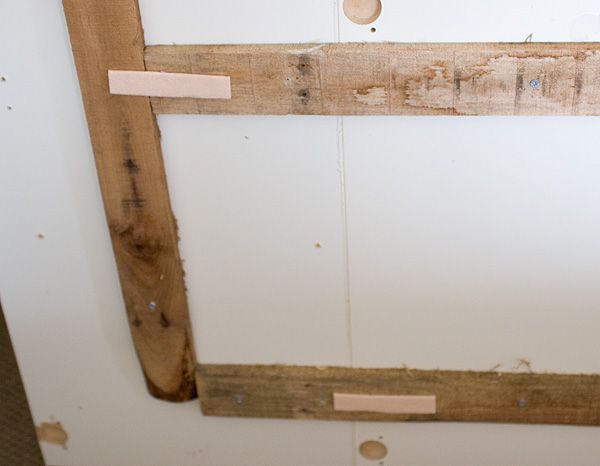 ... it was time to "install" the headboard. Getting it here and into this position was ... let's say comedic.
Dang,
that thing is heavy!!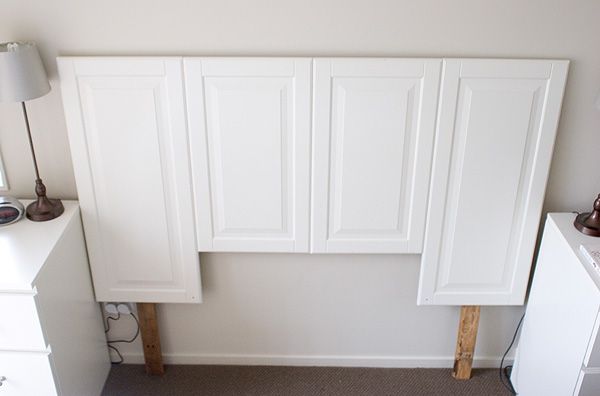 Ta da! Here is our new headboard. Totally free (thank you R!) and made all by myself. It was quick and easy (the hardest part was moving it into position) but I feel inordinately proud of myself. Please excuse the ancient duvet cover, my pretty white one is in the wash. And I love you but I don't iron bed linens for anyone.