I was invited to a baby shower yesterday and as my contribution to the refreshments i decided to make mini cupcakes with royal icing decorations on, as I wanted to try my hand at making some.
First, I found some baby type pictures on Google Images and printed them out at the size I wanted them. I also gathered together a couple of disposable icing bags, my finest tips, a coupler in case I wanted to change tips, and some parchment paper.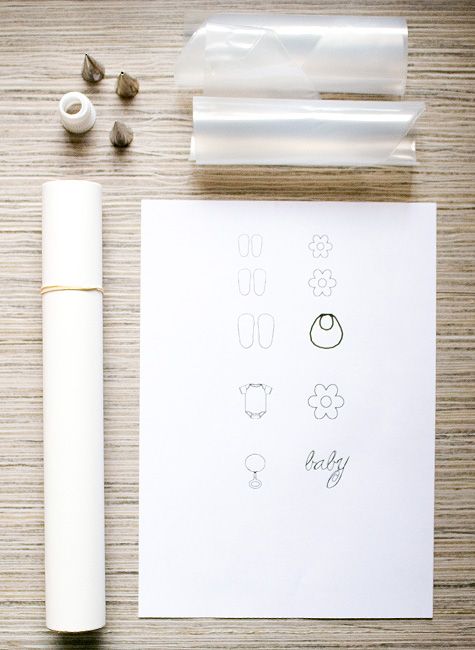 For the icing I used royal icing sugar, some water, colouring gel, and a bowl to mix it in. (You can also see flavouring in the picture but I forgot to add a little as I was so busy making sure the consistency of the icing was right.)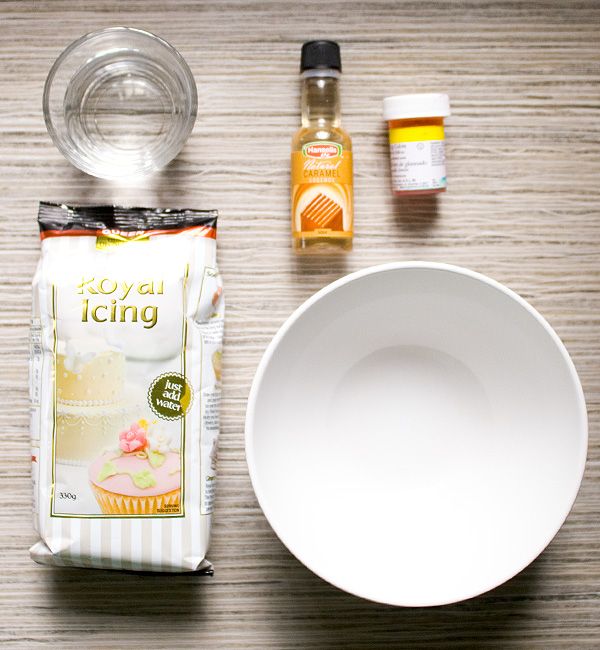 Mix the icing sugar with a little water, adding a tiny bit at a time until the consistency is correct. You'll know it's right when you drag a spoon through the middle of the icing and the groove takes exactly ten seconds to smooth out again.
Then get your icing bag ready with a coupler and tip, or just the tip if you know you won't be switching tips.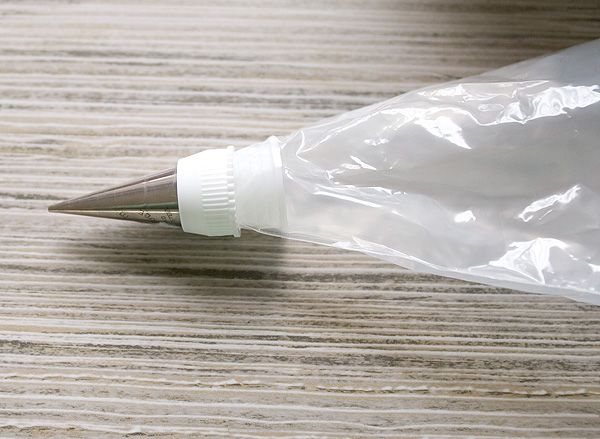 Once you've filled your bag you'll place your parchment over the printed images and trace them with icing. Then flood the image, using the tip to drag the icing into any gaps. Wipe the tip before moving on to the next decoration.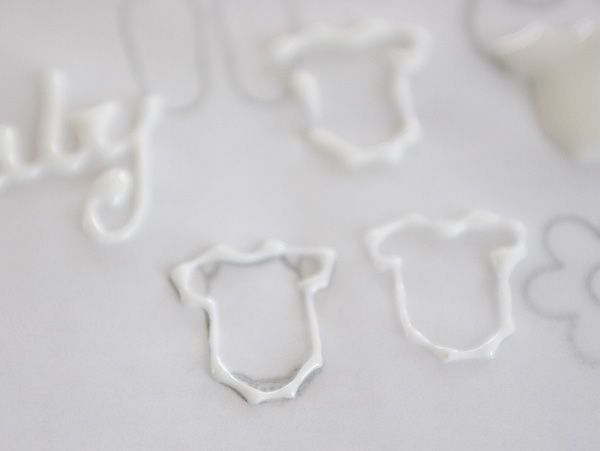 Move the parchment and repeat until you have as many as you think you'll need. Always make extra to allow for breakages.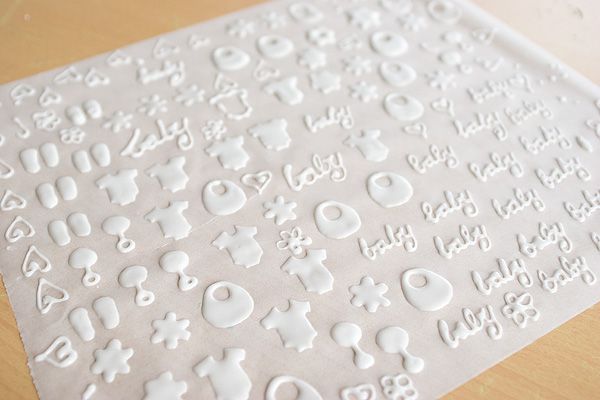 I added some detail with yellow icing.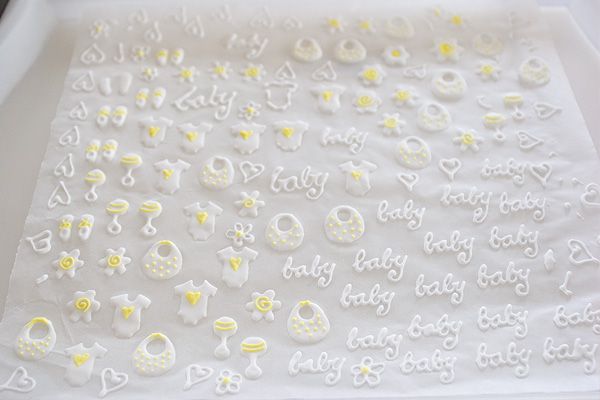 And here is the finished product, which was very well received by the baby shower guests :)